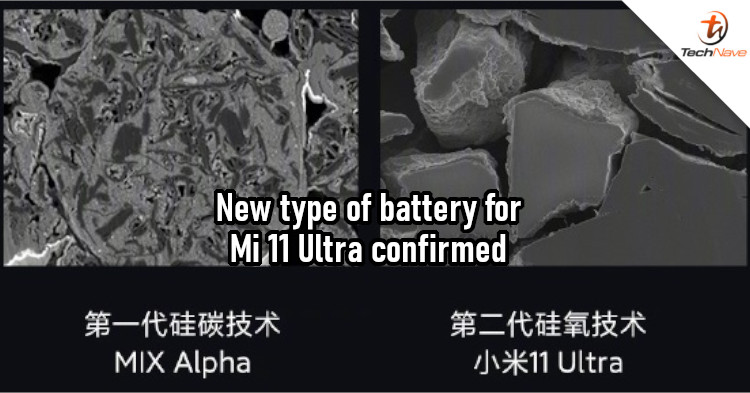 A few days ago, Xiaomi finally confirmed that it will launch the two remaining models for the Mi 11 series on 29 March 2021. Xiaomi wants the Mi 11 Pro and Mi 11 Ultra to be "Android Kings", with other features to match. One of those would be its battery.
According to Xiaomi, the Mi 11 Ultra would have a new type of silicon-oxygen anode battery. This is an improved version of Xiaomi's in-house battery technology, which was first developed for the Mi Mix Alpha. The new battery is supposed to enable even faster charging. Besides that, there's also a rumour (via GSMArena) about an unknown chip that will be added along with the Snapdragon 888 chipset. However, its exact function has not been confirmed yet.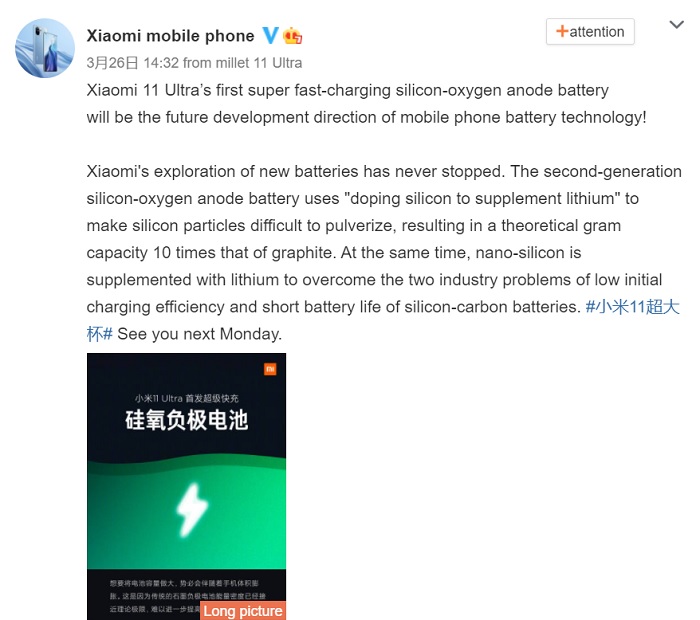 If you recall, there was a rumour that with vague hints of the Mi 11 Ultra's battery charging specs. Some say that the device will have a combined capacity of 200W across fast-charging, wireless charging, and reverse charging. But if the new battery truly enables faster-charging speeds, would it be possible to see a fast-charging speed of 200W for the Mi 11 Ultra?
Of course, that just's wild speculation, so do take the news with a grain of salt. Having said that, would 200W fast-charging be something you'd want? Let us know in the comments, and stay tuned to TechNave for more news like this.