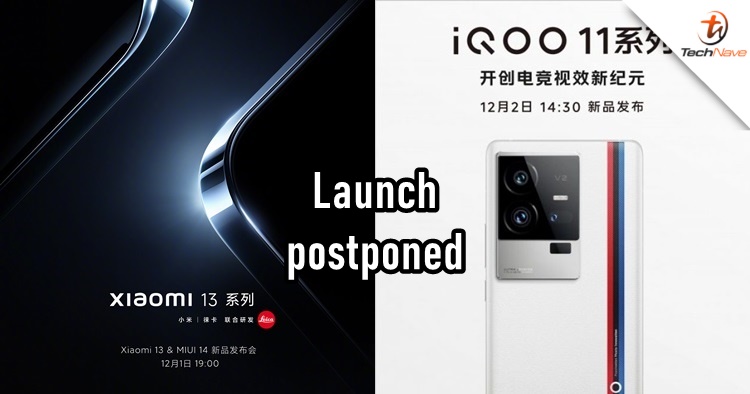 As we enter the month of December, we are expecting to see new device launches by Xiaomi, iQOO and Huawei but it seems that they would have to be delayed. The brands announced the news on their Weibo account, and this has something to do with MediaTek.
From MediaTek's official Weibo account, its MediaTek Dimensity 8200 chipset was scheduled to be revealed today but it will be postponed for unknown reasons. With this, Xiaomi also needs to delay its new product launch of the Xiaomi 13 series, as well as both iQOO and Huawei postponing their original 2 December event to a later date.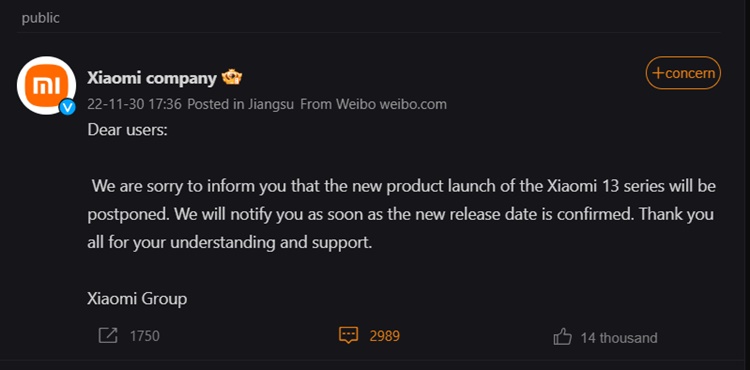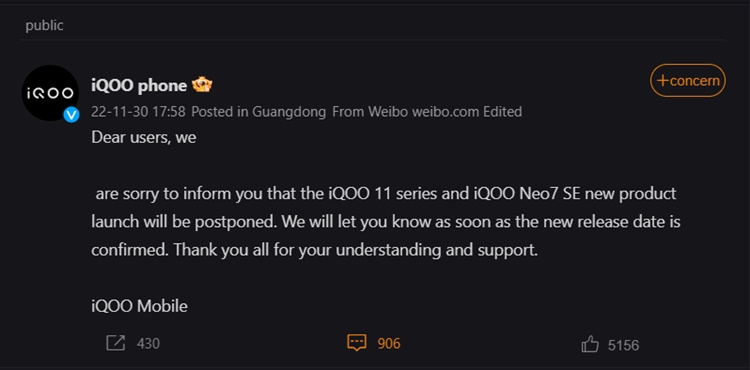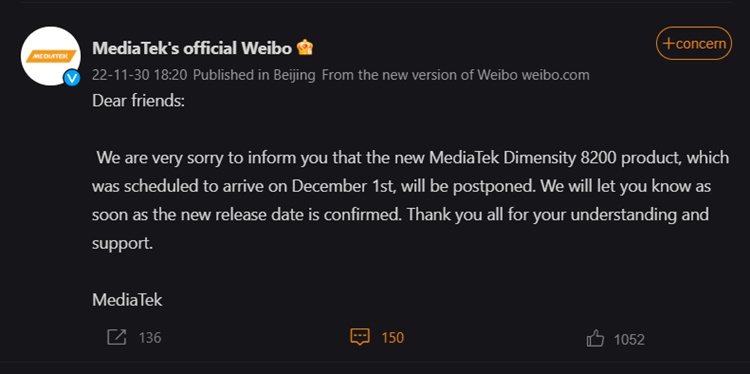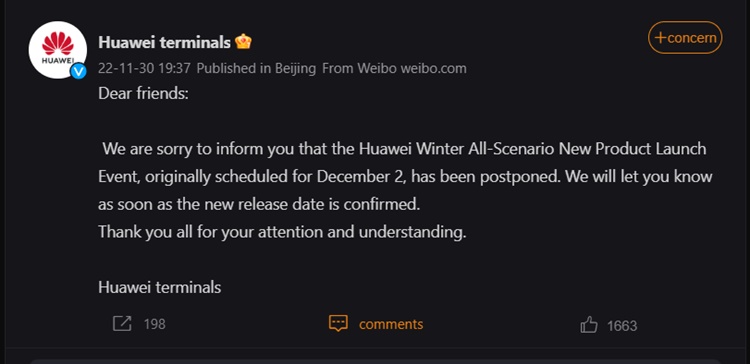 Since they all delayed the launch, it implied that the Dimensity 8200 chipset would be featured in one of the smartphones. For iQOO, they would be releasing the iQOO 11 series and Neo7 SE, which the latter may feature the chipset. Anyway, all the brands will make adjustments and announce a new date soon.