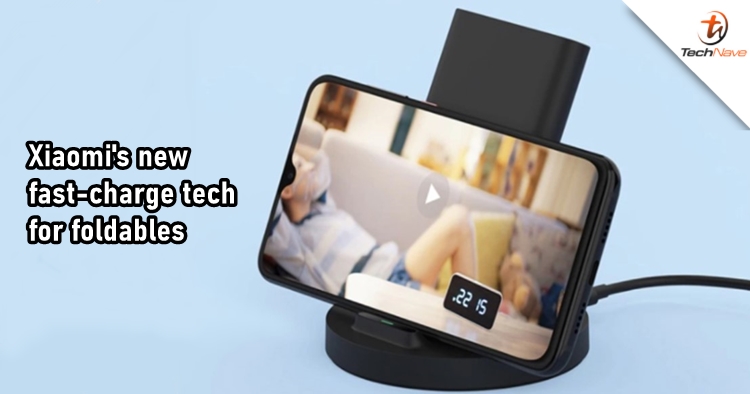 Wireless charging is getting more relevant nowadays. It is said as some of them actually feature impressive fast-charge technologies now and making them so much better compared to what we had to deal with in the past. However, wireless charging can't stop evolving as they need to cater to the recent folding devices. Seeing the opportunity, Xiaomi has been spotted with a patent for a new fast wireless charging tech that is tailored for foldable smartphones.
The Chinese tech company filed a patent titled "Wireless Charging Method and Device, Folding Screen Electronic Equipment, Storage Media" back on 8 January 2020. China National Intellectual Property Administration (CNIPA) has also granted the patent with the publication number CN113098152A.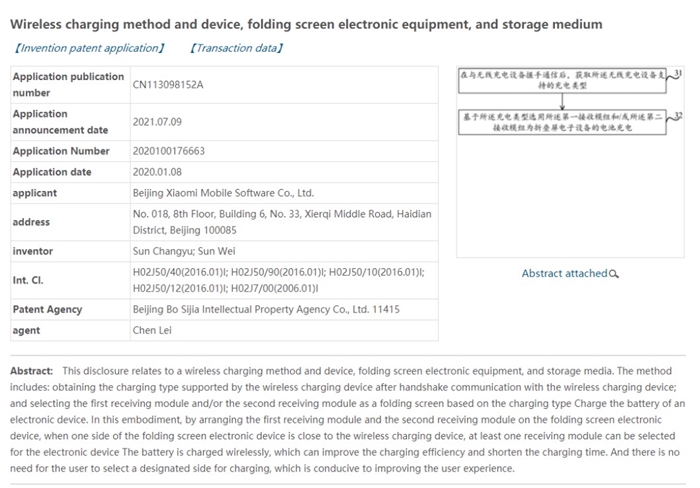 According to the information given, folding devices with the fast-charging tech will support wireless charging from either half of its rear panel. In other words, the folding device can be charged wirelessly no matter if it's folded or which side users place it on. Other than that, the patent also revealed that the technology will initiate a handshake with charging devices to let it identify its supported charging type, allowing the charging process to be more efficient and also shorten the time needed.
Let us know what you think about this patent on our Facebook page. Stay tuned to TechNave.com for the latest tech update.