Xiaomi shows off new 200W fast charge technology, fully charging a phone in 8 minutes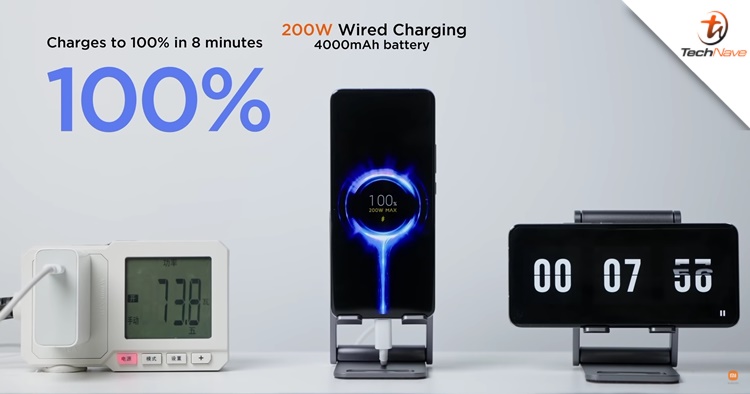 Today, Xiaomi has made another breakthrough in technology. This time, the company have a new world record of charging a phone in both wireless and wired charging with 15 and 8 minutes respectively.
Using a customized Xiaomi Mi 11 Pro sporting a 4000mAh battery pack, the phone can reach 10% in just 44 seconds with the wired charging uses 200W fast charge technology. That's not all, it reaches 50% in 3 minutes then eventually, a full 100% charge under 8 minutes.
Xiaomi also showcased the same phone using a 120W wireless charging dock. It was able to reach 10% in a minute, 50% in less than 7 minutes and finally, 100% in 15 minutes which is already super fast. Also, like most phone brands, Xiaomi is calling this the HyperCharge which is most fitting but there's no word if they plan to release it commercially in the future.
For tech enthusiasts like us, there may be some concerns about heating from the sheer charging speed force like that. But we are pretty sure Xiaomi has taken some precaution, an exploding phone would be a disaster. What do you think of this? Let us know in the comments below and stay tuned for more trending tech news at TechNave.com.