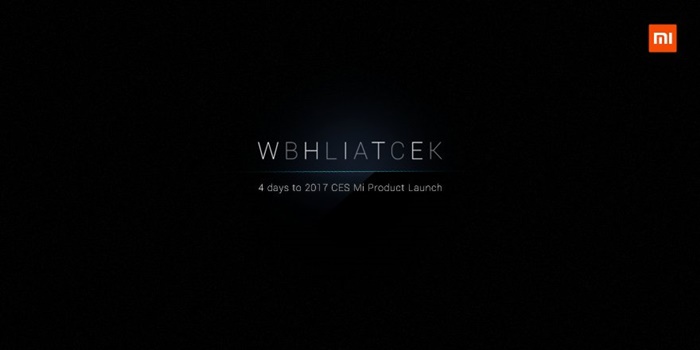 It's that time of the year again, CES 2017 is coming soon this month and Xiaomi will be one of the presenters. With that being said, Hugo Barra, Xiaomi Vice President has posted a new teaser image about their new product with a caption WBHLIATCEK along with a countdown. What does that mean?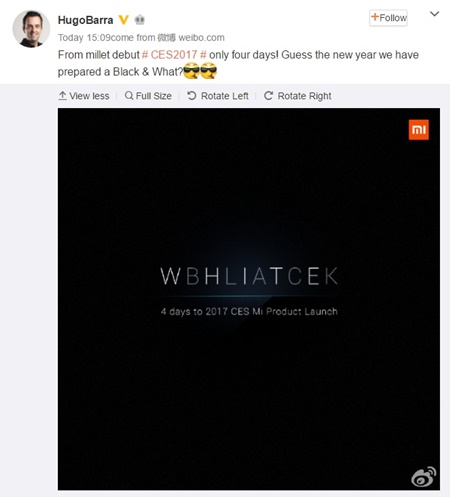 Well, given with the white and black fonts; it easily reads as WHITE and BLACK. Some are speculating that those two colours will be a new version of their current handsets, particularly the Xiaomi Mi Mix which we saw last year, or it could be an entirely new product, God knows.
Since the Mi Mix that we know is only a prototype version, we hope to see a full fledged Mi Mix device and to be announced that it will be available world wide. One can dream, so stay tuned for more news at Technave.com!
[Source]