Xpax users can now enjoy roaming with 1-Day Basic Internet Pass from RM1 only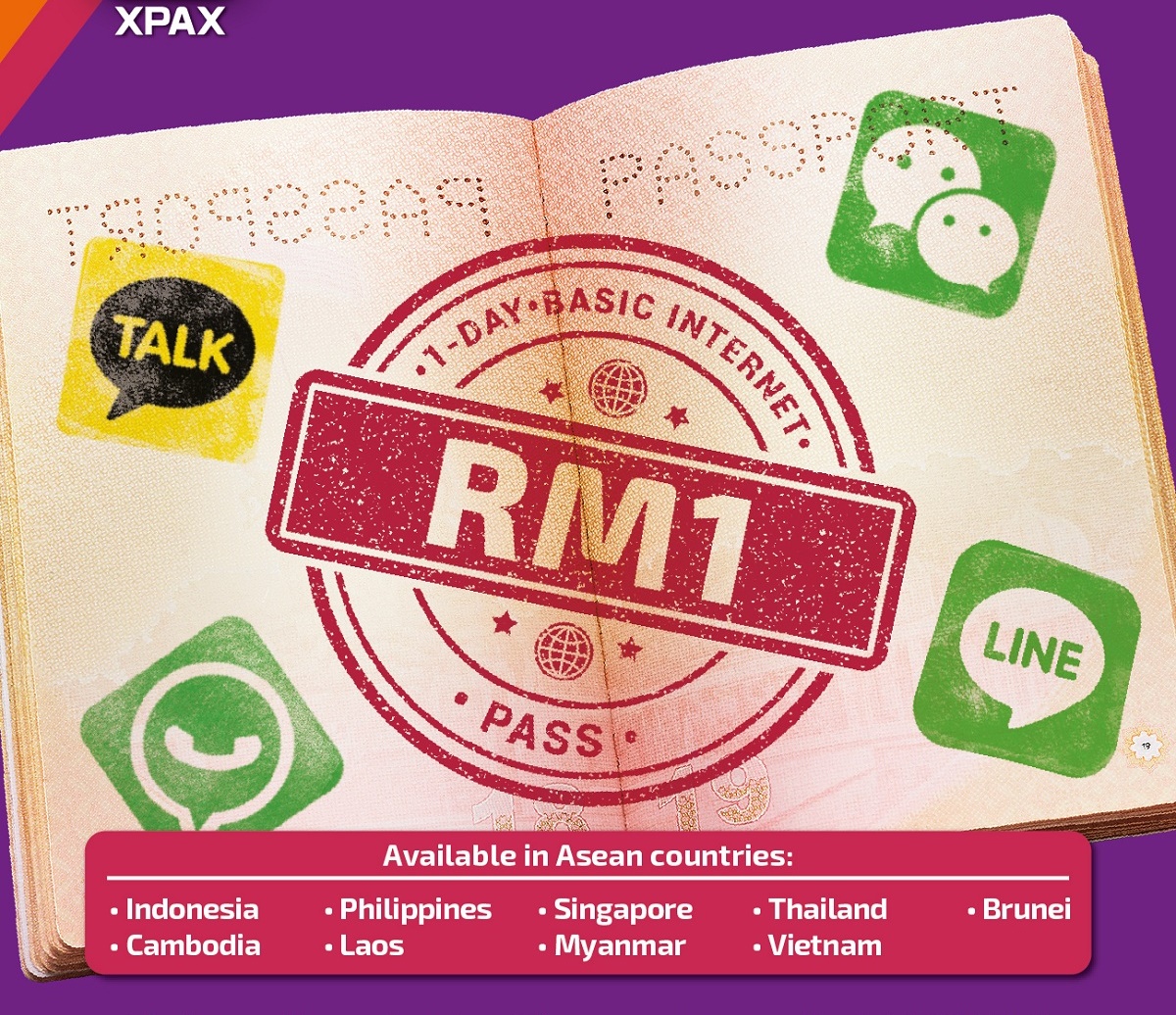 Nowadays, Xpax users just keep getting better stuff. It has been announced that if Xpax users are travelling overseas, they can enjoy an all-new Xpax 1-Day Basic Internet Pass at only RM1 at selected neighbouring countries including - Vietnam, Thailand, Myanmar, Indonesia, Singapore, Brunei, Cambodia, Laos and the Philippines by default.
Xpax's new 1-Day Basic Internet Pass offers Basic Internet speed (text-based messages only) for WhatsApp, WeChat, Facebook Messenger and other social messaging apps. To subscribe to it, all you need to do is send a SMS <BASIC ROAM> to 28882 or dial *118# or via the Xpax App. Besides that, Xpax customers can also choose the following passes by dialling *118# with: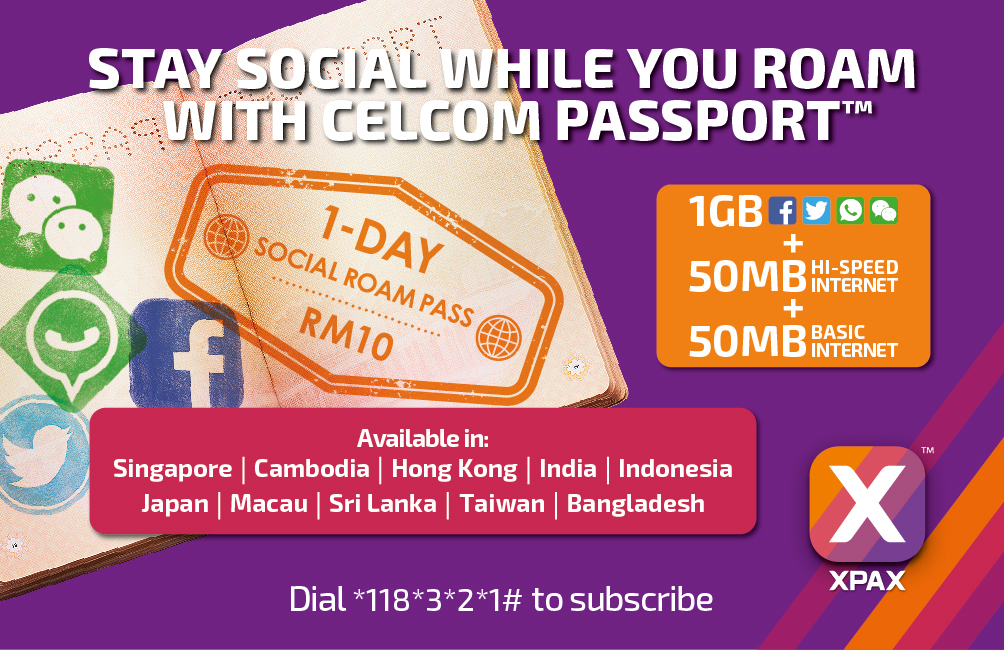 1-Day Social Roam Pass at RM10 per day – 1GB Social Media Access (WhatsApp, Twitter & WeChat + 50MB HI-SPEED Internet Quota) in 10 countries, such as India, Japan, Taiwan and much more
1-Day Internet Pass at RM38 per day – Up to 500MB Data quota in more than 160 countries
To find out more about the new Xpax 1-Day Basic Internet Pass at only RM1, kindly visit their official website right here.