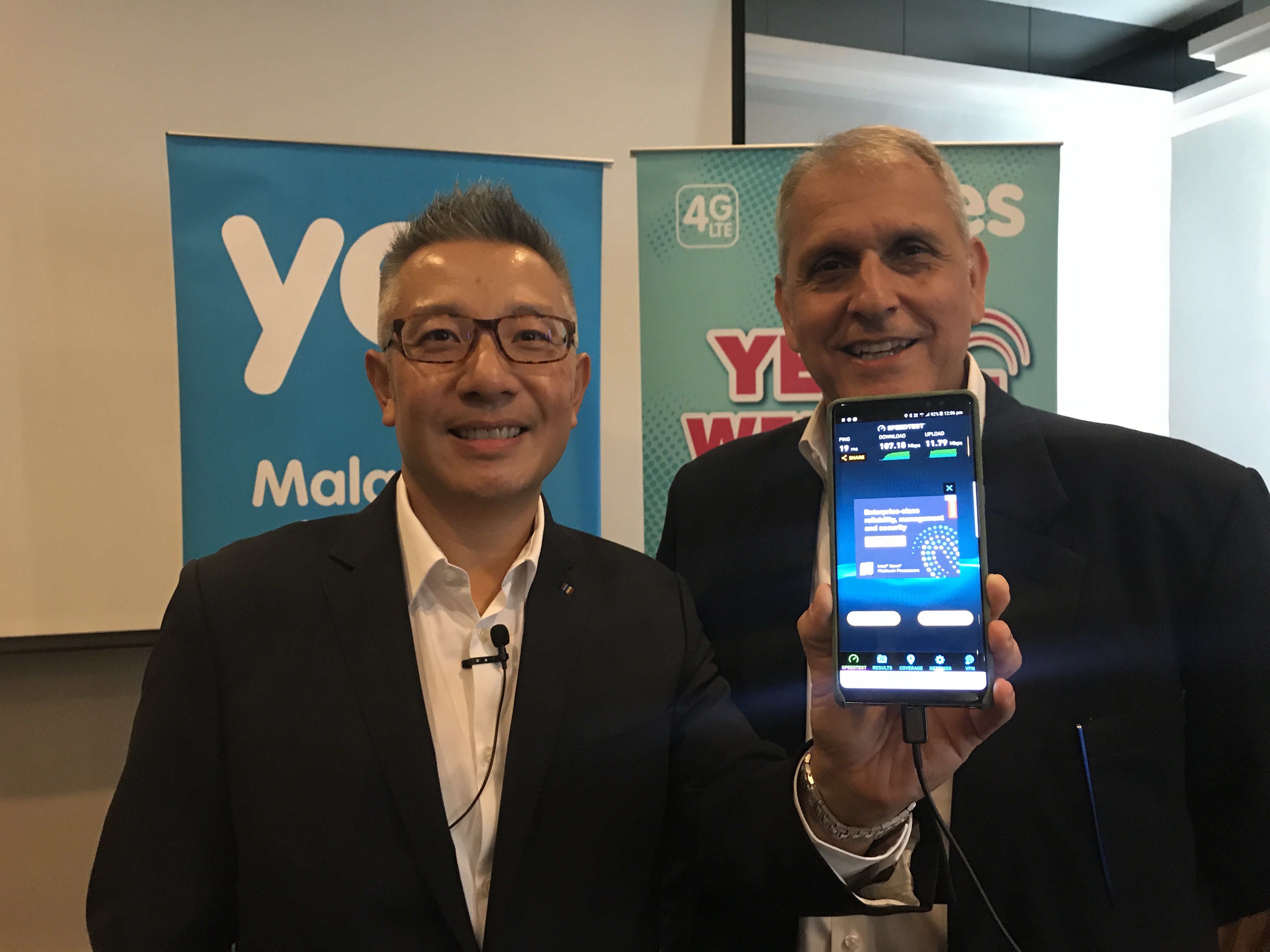 In case you're wondering. the speed shown on the display is 107.18Mbps
Today, YES is proud to announce that they have been ranked the Best 4G LTE speed and availability in Malaysia. This marks the first ever for the company for achieving such feat since YES 4G LTE service and VoLTE has only launched about 15 months ago, and now they are recognized by the global industry standard for analysis of on-device mobile experience.
As a new contender in OpenSignal's industry reports, YES not only top the chart with the overall download speed but also beating the rest of the local telco operators in providing the best 4G LTE signal availability. According to the report, YES subscribers are able to connect to the 4G LTE signal at 93.2% of the time, ahead of the second competitor by 13%. The high score surpasses the country's other four main operators that provided LTE signal less than 74% of the time. For download speed, YES gets ahead of the curve again with an average download speed of 19.3Mbps and 16.6Mbps for global average 4G LTE download speed.

Since 2010, YTL Communications has been working closely with the Ministry of Education to raise young leaders with 1BestariNet programme in all primary and secondary national schools, where around 10 million students, teachers and parents were given Internet access to lean on a cloud-based learning platform. This has caught Google's attention as well as a visit by the Minister of Education of Finland.
On the other hand, YES also took home the "Most Innovative Voice Service" from Telecom Asia Awards 2017, for being the first in Malaysia to provide the nation VoLTE service.
YES seems to kick off to a great start this year, let's see what else the company can offer for Malaysia for the rest of the year. Stay tuned for more YES news at TechNave.com.