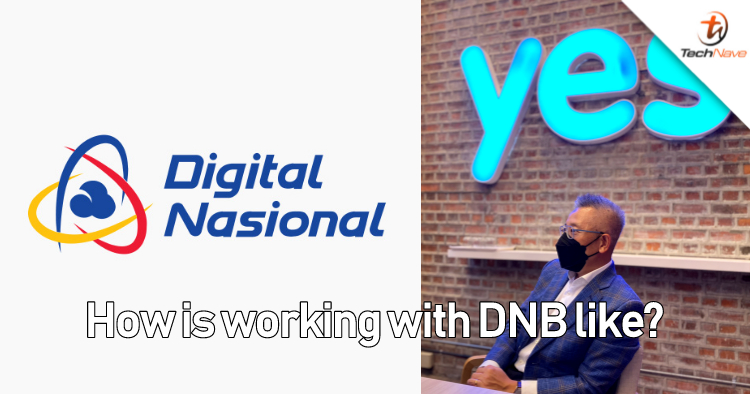 As Malaysia's other major telcos sign up for Digital Nasional Berhad's (DNB) 5G rollout, Yes 5G continues to be the first telco to offer 5G connectivity in Malaysia. As such, we thought it would be insightful to see how exactly working with DNB has been as told by YTL Communication's CEO Wing Kui Lee (WKL) along with other 5G related questions.
1. Considering how YTL usually did their networks in the past, how does it feel to be Malaysia's first 5G telco with Yes 5G?
WKL: Thanks for recognizing our catalytic role in the industry. We were the pioneer of 4G with the launch of the first and still only, all-IP all-4G network in Malaysia. We introduced VoLTE as early as in 2016 with the launch of our nationwide LTE network. Other MNO's have only enabled VoLTE last year to support 3G shutdown. Importantly, we lead the way to use our modern network to bring costs down and pass the savings to the end users, leading the charge to bring down mobile tariffs in Malaysia.

5G is a game changer for us, in that, we now have the maturity and foundation to bring our competitive energy to the next level to focus on service based and innovation driven differentiation with the backdrop of Malaysia's Single Wholesale 5G Network.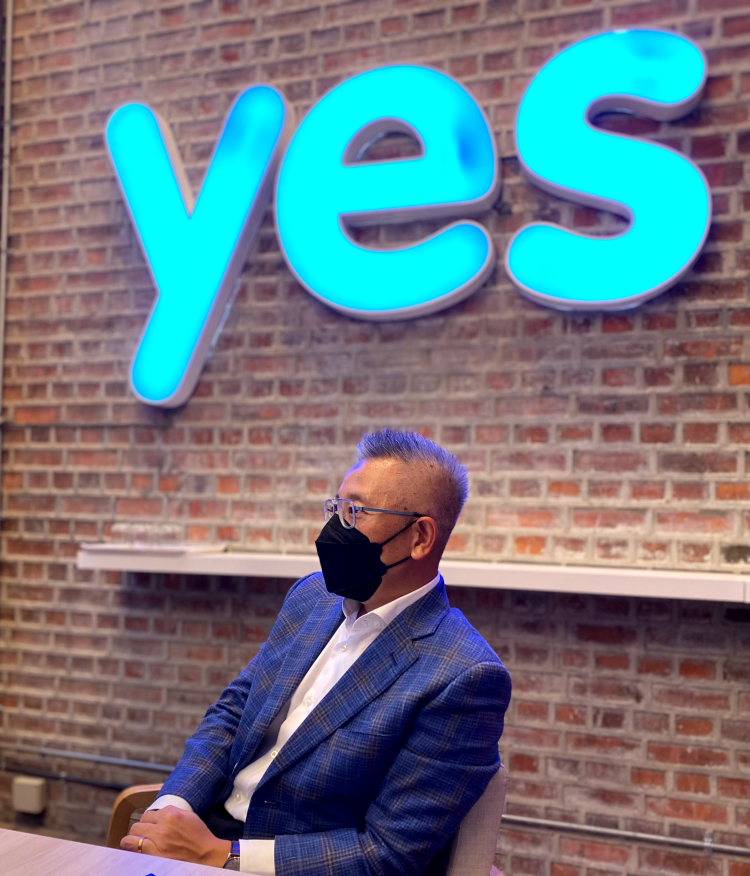 Yes 5G is made by YTL Communications
2. As Malaysia's current first 5G telco with Yes 5G, what are your plans to widen the gap? What can we expect and when? Perhaps better devices with your Basic or Standard Infinite+ packages? Or is YTL not interested?
WKL: We soft launched 5G in Dec 2021, and commercially launched 5G in May 2022. This is not a coincidence or a fluke by any stretch of imagination. Since we were the first to launch, we had to take on the pioneering work to partner with DNB to optimize the brand new 5G network, and to tune 5G smartphones from various device brands to ensure smooth interoperability and handover with our 4G network for both data and voice. Our team worked day and night to ensure Malaysia can catch up and in fact, leapfrog, in terms of 5G coverage and performance. Suffice to say, it is not sheer luck that we are still the only commercial 5G service in Malaysia.

Today, our Infinite+ programme is supported by the top selling smartphone brands in Malaysia – Samsung, Vivo, Oppo and Xiaomi. We will continue to create more programmes to get more 5G smartphones out there with our Yes 5G SIMs for the rakyat to enjoy.
3. How has working with DNB on Yes 5G been like? Is it slower or faster compared to when you were working on your own? What are the challenges you faced regarding this and how have you overcome them?
WKL: DNB has a singular charter to put 100+ per cent of their entire being into building 5G throughout the country without discrimination by social and economic levels. This is a much needed and welcomed break from how telcos (with the exception of Yes) rolled out their 4G networks. Ralph Marshall (CEO of DNB) and his team are laser focused to build a world class 5G network in Malaysia and the swiftness of their execution has enabled us to have a live 5G network covering 32% of the country's population today, and 40% by the end of this year. Mind you, DNB has only existed for 18 months. This has to be the single fastest network rollout in the nation's history. Credit should be given when it is due. Malaysians should be proud!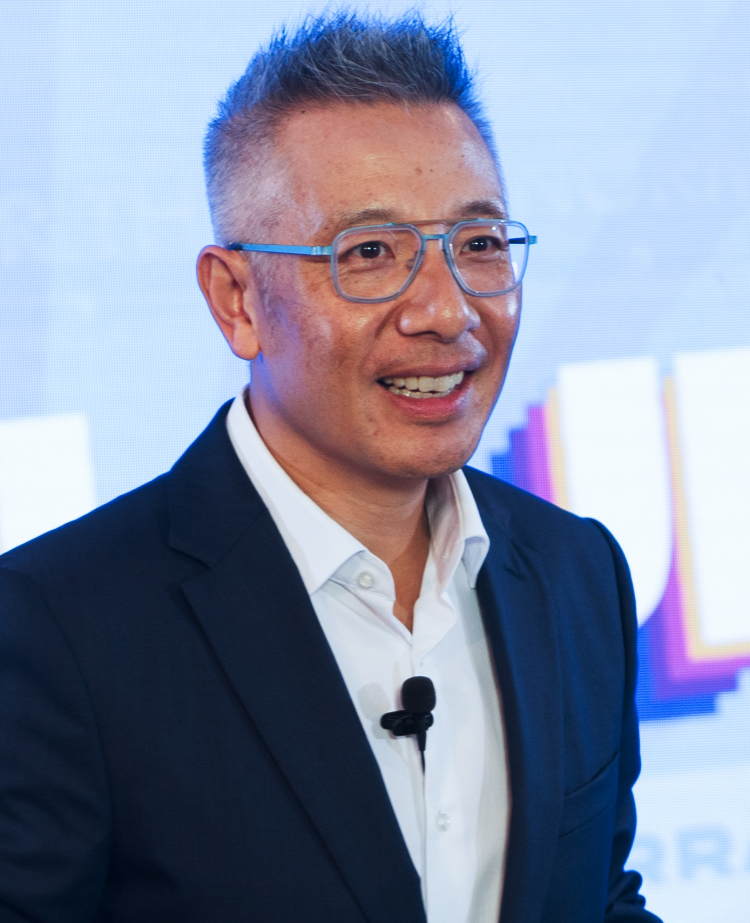 Wing Kui Lee, CEO, YTL Communications
4. Despite all the futuristic 5G use cases (self-driving cars, high performance game streaming, etc), what do you think most Malaysians will do with 5G once they get it? Do you have any suggestions?
WKL: Chuck away their existing 4G/2G SIM cards! It is rather unfortunate that with the 3G shutdown, many Malaysians are seeing 2G icons on their phones! With the average speed of 570Mbps that our customers are getting on Yes5G network, it is truly a night and day difference from what they had before. Smartphone penetration in Malaysia is very strong – but the current 4G networks are often the limiting factors for the rakyat to fully use the Internet to enrich their lives.

For that very reason, Malaysian wireless networks have never been recognized as a leader globally (we are a bit of a rare exception having been recognised internationally for our innovations). That has changed fundamentally -- at 570Mbps average speed, we are the second fastest 5G service in Asia – Malaysia boleh!
5. Previously, Nokia's CEO was quoted that 6G would not only be coming in 2030 but also that its speed increases would evolve our current devices from phones into smart glasses. What do you think about that? Do you think smart glasses would replace phones? Would you use a pair?
WKL: Currently, 6G standards won't even be rectified by the world standards body, 3GPP, until 2027/2028. I'd suggest that we should not get ahead of ourselves. The fact is, 5G is a fundamental departure from the previous G's, in that, a brand-new radio architecture has been introduced based on OFDMA and Massive MIMO precepts. We expect 6G to be an incremental improvement of the same radio architecture, taking advantage of even higher frequency spectrum beyond Millimeter Wave.

In the context of Malaysia, we finally have world class mobile Internet infrastructure thanks to the quality work done by DNB, enabled by the pooling of all available spectrum to support ample capacity and the use of class leading 5G equipment vendors. The rakyat can finally have world-class Internet to uplift their lives thanks to this new utility.
6. How fast can Yes 5G go? What speeds should users expect if they are in the supported coverage area?
WKL: Our peak speed is well over 1.5Gbps. But what is more important is the average speed that our customers have been getting quite consistently since our service has gone live – at 570Mbps, this is faster than the vast majority of the fibre broadband line at our customers' residences.
7. Considering that 5G is normally expected to reach 1Gbps speeds and above, why is your Yes Wireless Fibre 5G capped at 120Mbps? What are the advantages of doing so?
WKL: The same can be said of fibre :-). Yet, the most popular fibre plans in the market is 100Mbps – our Yes Wireless Fibre plan in comparison is 20% faster at essentially the same price. This value-oriented package is targeted for consumers and SME's who are tired of waiting for fibre to come to their areas or not happy with the consistency and reliability of their fibre service. Give it a try and see how consistent our 5G powered service is – we are so confident that the customers will find this refreshingly good that we even provide a 7-day return policy.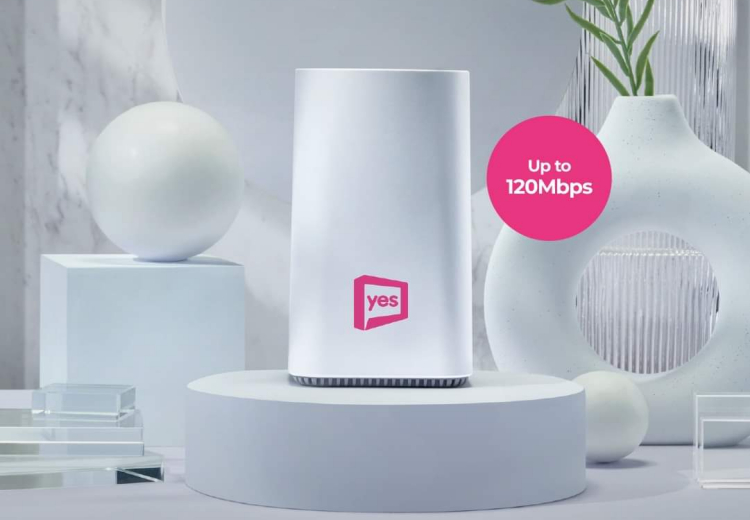 8. What promotions are you planning with this? Any tie-ins with streaming services like Netflix / Disney Hotstar+?
WKL: We are always working on new and exciting partnerships to bring value to customers of Yes, such as our recently announced Enhanced Databack programme with Shopee. Stay tuned. :-)
According to Wing, it's business as usual under DNB and Malaysians should just get ready to embrace the benefits of 5G. We'll be looking to gather more opinions on Malaysia's 5G as the other telcos get online but what do you think? Let us know in the comments below and stay tuned to TechNave.com for more on tech.