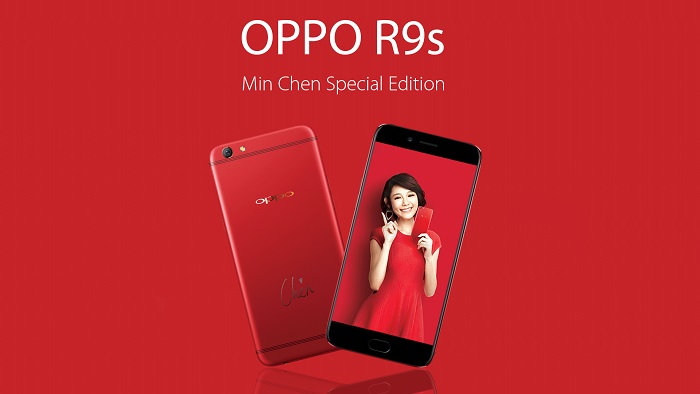 If you missed out on getting your hands on a unit of the limited edition Valentine Red OPPO R9s earlier this month, fret not, as OPPO Malaysia is back with yet another special edition of the OPPO R9s! This time, they teamed up with one of their company ambassador in Malaysia, Min Chen.
While it is still essentially the same hardware as the standard R9s that was launched earlier this year, it receives the same striking red finish as the Valentine Red Edition, but this time, instead of offering customised engraving, all OPPO R9s Min Chen Special Edition will have the artist's signature laser-engraved on its back, much like the OPPO F1s Ayda Jebat Edition. To make it extra special, the OPPO R9s Min Chen Special Edition box set will include a mini Min Chen standee, four postcards featuring the artist's photo, and a phone cover featuring a cartoonised image of the artist.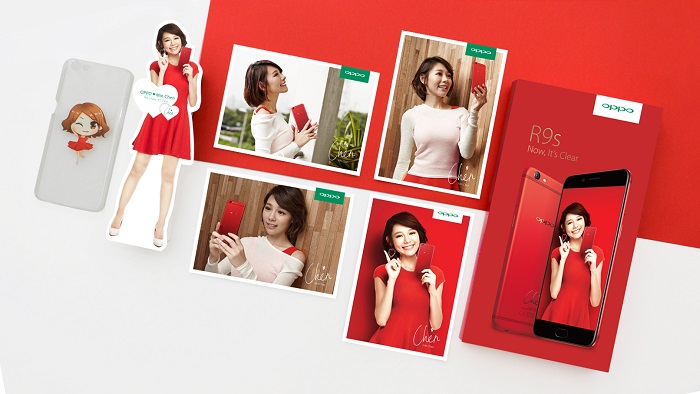 Besides that, the phone is pre-installed with several selfies taken by Min Chen herself, exclusive wallpapers, as well as alarm ringtones recorded by the artist, all of which are exclusive to this special edition. Undeniably, this is the perfect phone for her biggest fans.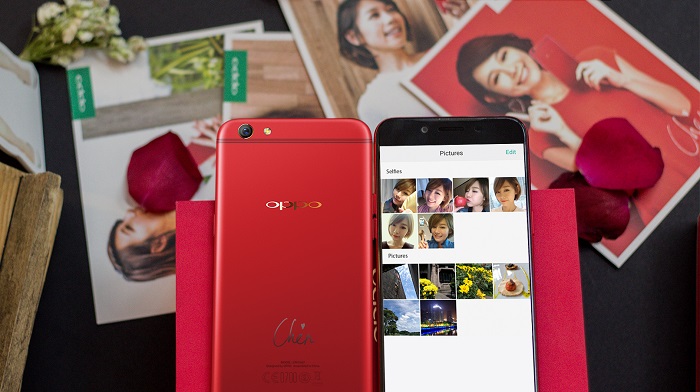 The OPPO R9s Min Chen Special Edition still packs the same 16MP f/1.7 rear camera as the usual R9s, which is apparently one of Min Chen's favourite feature of the device, allowing her to capture crisp and clear photos, anytime and anywhere, ensuring the best photography experience.
Despite all the extras included in the box set, the OPPO R9s Min Chen Special Edition retains the same RM1798 price tag as per the standard R9s. It will be made available via various channels starting from 22 February 2017, namely OPPO Malaysia's own online store, OPPO Concept Stores nationwide, as well as their local e-commerce partner, Lazada Malaysia.