Yoodo announces Yoodo FV Major Cup 2020, a fighting game tournament for Malaysians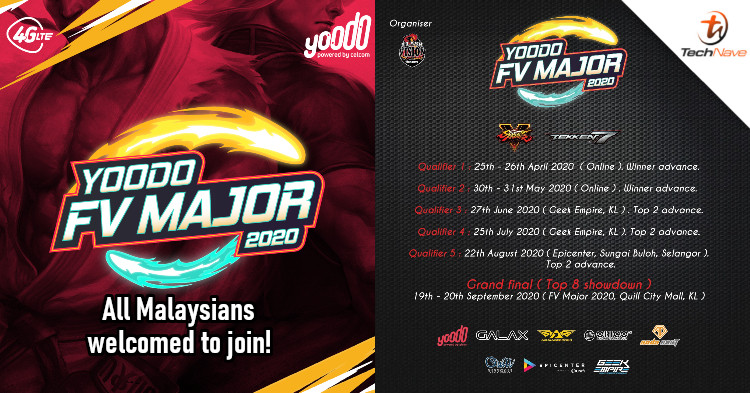 E-sports is an industry that many expect to see massive growth in. A recent Newzoo report predicts that this industry will have a global audience of just under 500 million viewers and a total revenue of USD 1.1 billion (~RM4.8 billion) this year. That's a lot of money to be made, money that Yoodo wants to earn by hosting the inaugural Yoodo FV Major Cup 2020.
Held in collaboration with Flash Vision Esports, the Yoodo FV Major Cup 2020 is a fighting game competition for all fighting game enthusiasts in Malaysia. While fighting games are a niche subset when it comes to e-sports, it's got a dedicated following. The tournament will pit gamers against one another in the highly popular Street Fighter V and Tekken 7 games, with a total of 320 participants expected to join.
Participants will be chosen from five rounds of qualifiers will get to compete in the grand finals, where the champions will be determined. But that's not all the reward you'll get, besides the currently undisclosed grand prize, champions will get to attend the EVO Championship in Las Vegas next year.
To sign up for the qualifiers, all you need is a fee of RM20. Moreover, fees from the first qualifier will all be donated to Zoo Negara Malaysia. With that said, are you keen on showing off your skills in Street Fighter V or Tekken 7? Let us know what other fighting games you like to play on our Facebook page and stay tuned to TechNave.com for further updates.