Yoodo is back with 20 for 20, get 20GB data for just RM20/month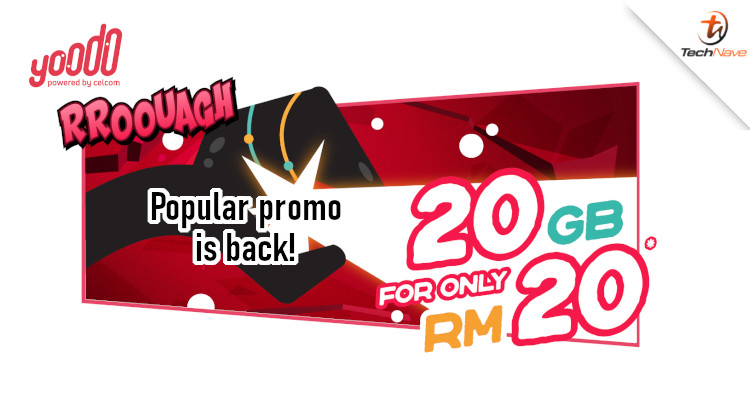 For many, the lockdown meant that they can rely on their home's fibre or wireless broadband for Internet access. However, some people do need to use their phone data regularly, so it's nice to always get good deals for mobile data. And if you're a Yoodo user, then you're in luck.
Yoodo has announced that it's bringing back a popular 20 for 20 promotion. Specifically, it's the one that provides you with 20GB of data for just RM20/month. The promotion starts today (23 June 2021) and replaces the Double Special Extra promotion that ended yesterday. Anyway, this promo is part of the #WhatYooWant campaign, where the company aims to provide what its customers one.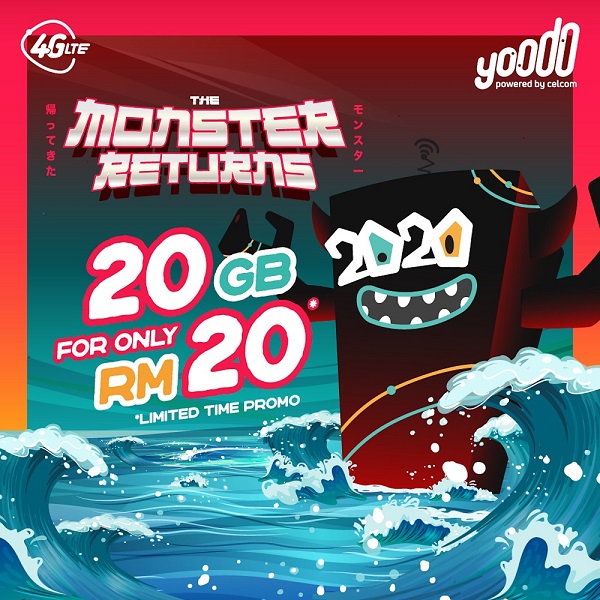 For those who want more, you can also buy add-ons that provide you with extra data capacity that will be exclusive to selected apps. For instance, you could buy 20GB of YouTube data for RM7/month. For more details, you can visit the official promo page.
Personally, I have very little need for mobile data these days. But what do you think about the promo, is it something you'd find useful? Let us know in the comments below, and stay tuned to TechNave for more news like this.