Yoodo's customizable mobile plan goes official from RM30 for 5GB of data a month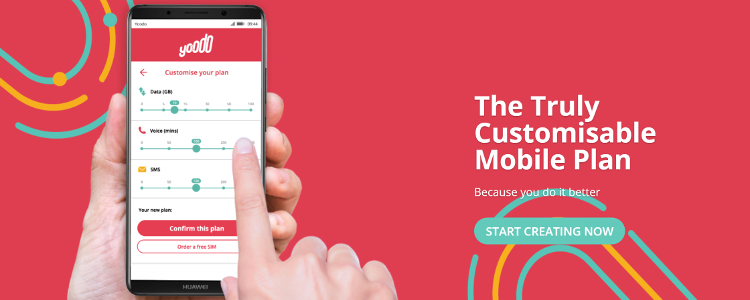 Yoodo by Celcom Axiata went official today with a customizable mobile plan where you can choose 5GB to 100GB of data, 50 minutes to 2000 minutes of voice and 50 SMS to 2000 SMS a month. Extra add-ons include 5GB of Facebook for RM10, 10GB of YouTube for RM20 and 5GB of Instagram for RM10. Maxing out everything comes up to RM222 a month for 100GB of data, 2000 minutes of voice, 2000 SMS and the aforementioned add-ons but you can go for a plan with more voice minutes or SMS or data as you want.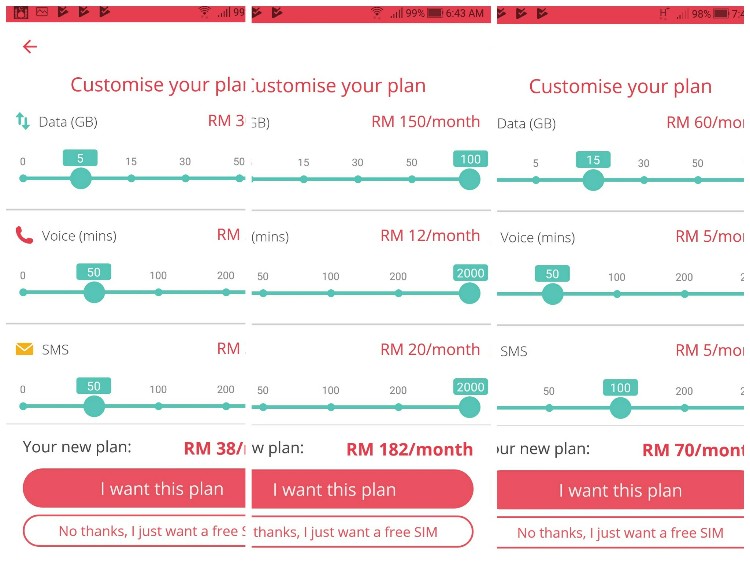 Customize your Yoodo plan as you want anytime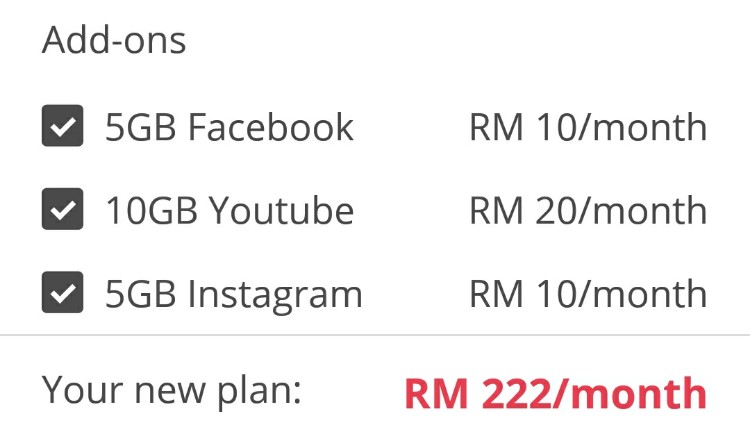 This is how much you have to pay with everything maxed out
Quite obviously, Yoodo is a completely pay-per-use custom plan with no extra freebies and according to them, no hidden costs. You can download the app to sign up for the free SIM card via the app (for both Android and iOS) which they will deliver via GoGet. You will eventually be able to track and manage everything from this app while payments are through credit or debit cards. While you can pick a new 011 number, you can also port-in with your existing number provided it has been paid off.
According to the video, you can change your data, voice, SMS or add-ons anytime, but we assume that this may incur extra payments. There are no extra charges for tethering or hotspots and they say you can leave anytime with no cancellation fees. There's also roaming to most of South East Asia and IDD but no daily roaming pass just yet. Since the network is Celcom powered, coverage is just as wide as Celcom but for more details go check out their site. Stay tuned to TechNave.com for more tech news and reviews.