You can get a free physical card, insurance, cashback and freebies from topping up U Mobile's GoPayz campaign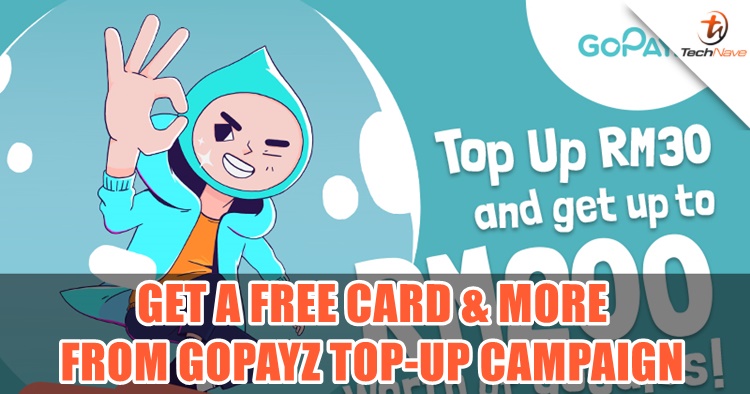 As the first day of November begins, so as U Mobile's new GoPayz launch with a new campaign called GoPayz Top-Up. Starting now until 31 December 2019, customers will be able to top up their GoPayz and get some nice goodies.
To be eligible for the goodies, GoPayz users will need to top up at least RM30 during this campaign period. The goodies will include a free GoPayz physical card, GoLife Plus life insurance for 2 months (free!), a RM6 cashback with purchase of GoInsure PA insurance, RM30 cashback with any unit trust investment of RM1000, and a variety of discounts and promos from list of GoPayz partners such as free movie tickets and drinks. It's worth mentioning that a GoPayz physical card is usually a one-time fee of RM16.
To recap, GoPayz is more than just an e-wallet function as customers can purchase GoLife Plus (life insurance at RM13 per month), GoInsure (Personal Accident Insurance at RM6 per month) as well as make unit trust investments via GoPayz's partnership with FSMOne. U Mobile is planning to include more features in the future such as remittance, travel insurance, motor insurance and online currency exchange.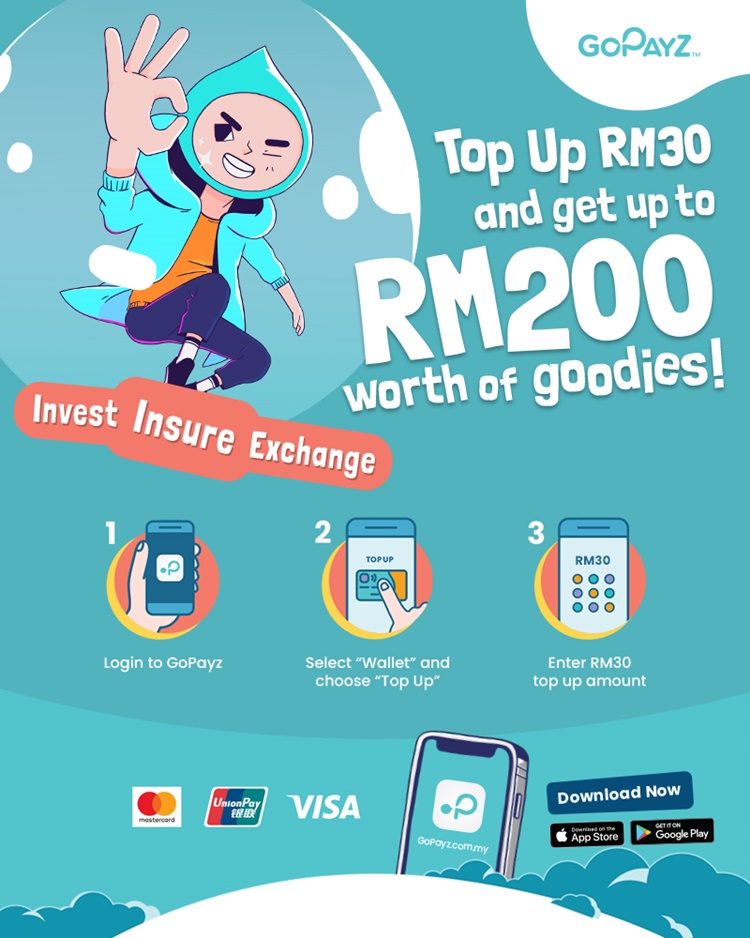 In addition, GoPayz users can also make payments locally and overseas via GoPayz's Mastercard, UnionPay and Visa virtual and physical card. Do take note that when you make payments with merchants from overseas, it needs to maintain a minimum balance of RM10 in the e-wallet to account for any forex fluctuations. This RM10 will be refunded fully if you close your GoPayz account.
GoPayz is now available for download on the Apple App Store or Google Play Store. For more information on GoPayz and the GoPayz Top-Up Campaign, you can visit www.gopayz.com.my to check it out.