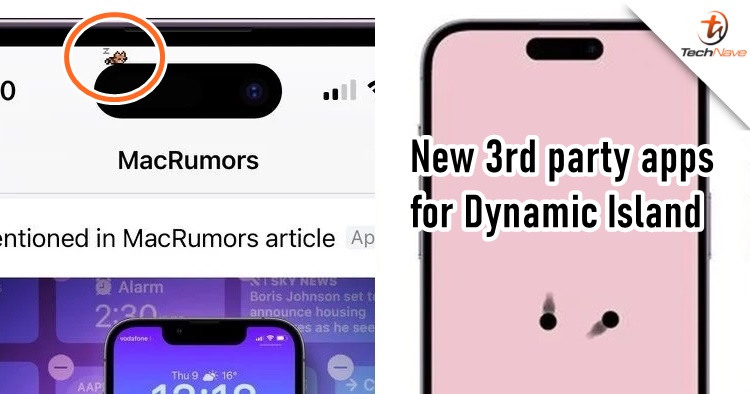 We knew it was only a matter of time before third-party developers would do something with the new Dynamic Island feature, but we didn't expect them to be cute and cool. If you get your hands on the iPhone 14 Pro or iPhone 14 Pro Max, you would be able to install the new Pixel Pals from the Apollo and Hit the Island app for fun.
In Apollo, this Reddit app would add a tiny animal on top of the Dynamic Island. Called Pixel Pals, you can set it as a dog, cat, fox, hedgehog or axolotl. So what would these animals do? Well, they would just walk around there while you browse on Reddit and other stuff. Pixel Pals also work as Lock Screen Widgets and even for iPhones without a Dynamic Island.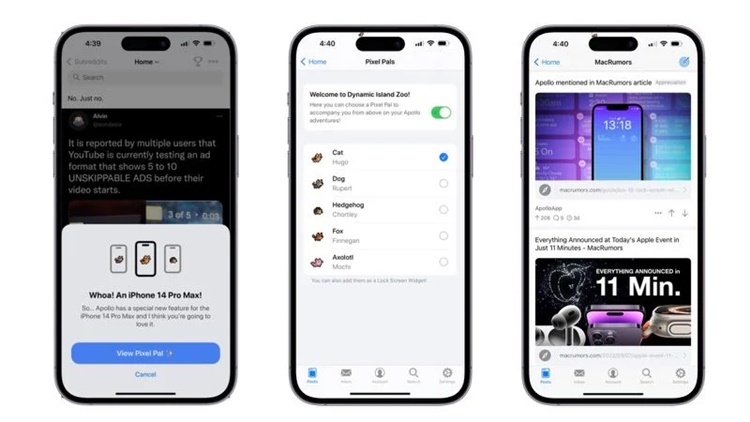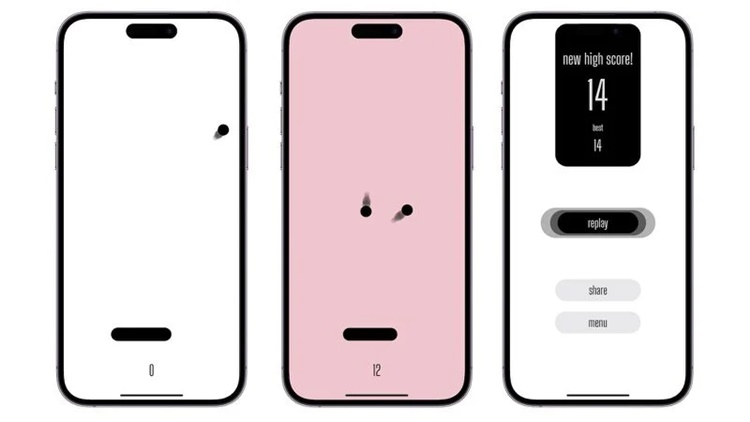 Who has an iPhone 14 Pro right now? Need to test this on device asap!

Hit The Island - our game concept for iPhone 14 Pro, still laggy but it's turning out nice :) #iPhone14Pro #iOS16 pic.twitter.com/kWLU77gk6d

— Kriss Smolka (@ksmolka) September 13, 2022
On the other hand, there is also the Hit the Island app which is a ping pong game that utilises the Dynamic Island. It's just like the retro pong game that was introduced decades ago and the more you play, the faster the speed it becomes. You can even choose to play with multiple pong balls if you want.
We expect more and more third-party apps to come and take advantage of the Dynamic Island in the future. But what kind of apps would you like to see? Let us know in the comments below and stay tuned for more trending tech news at TechNave.com.