You can now choose to mute a WhatsApp group forever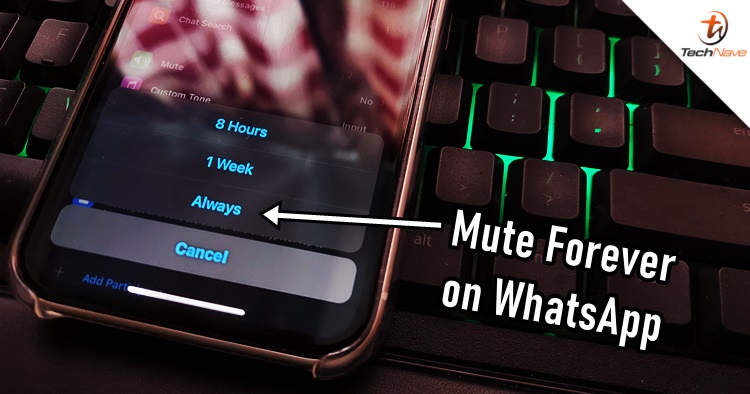 As WhatsApp continues to add on new features and support for the app and website, it seems that they have sneakily added a new Mute option into our apps and web browser without us knowing. This was confirmed on the WhatsApp's official Twitter.
That's right, for those who have a group that likes to spam messages or share fake news, but doesn't dare to leave - you can now MUTE THEM FOREVER (/evil laughs). Previously, the muta option on both the app and web only offered 8 hours and 1 week. If you login your WhatsApp group and look at the new option, you should see the 'Always' option there.
It's a small feature, but many small features create a big product.
Very good @WhatsApp.

I would also implement a custom mute option, that allows to automatically mute a specific chat during some hours, for example "Mute chat between 6.00PM and 11.00PM, on Saturday and Sunday". https://t.co/EftttUfY6w

— WABetaInfo (@WABetaInfo) October 23, 2020
Not related to the update, but @WABetaInfo also has a good idea of implementing more muta options. For example, giving users more customization on muting a group at a specific period like "Mute chat between 6.00PM and 11.00PM, on Saturday and Sunday". Personally, I think that's a good idea too and it's great for company chat groups.
Now if you would excuse me, I have some group chats to mute. Stay tuned for more trending tech news at TechNave.com.