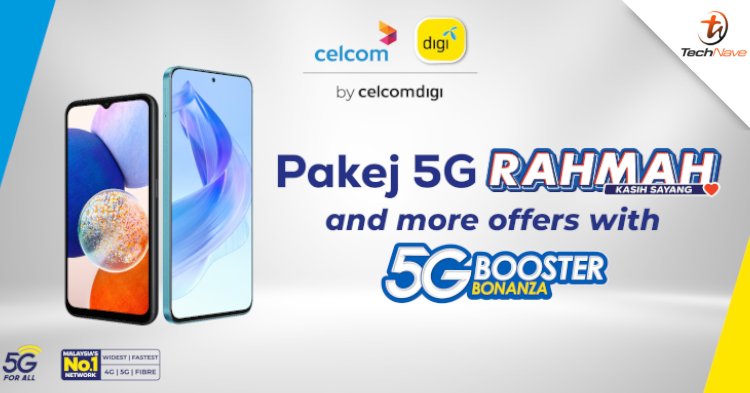 CelcomDigi has been very active as of late. Recently, the company held an Awesome August Deals at the end of last month. Today, CelcomDigi announced a Pakej 5G Rahmah and their 5G Boosters Bonanza.
In case you didn't know, the Pakej 5G Rahmah features an affordable internet plan with a phone package bundle. That said, you can choose between 2 reliable 5G phones. These phones are Samsung Galaxy A14 5G and Honor 90 Lite 5G.
You can get the Samsung Galaxy A14 5G for a price of RM119 with an RM60 monthly plan. On the other hand, the HONOR 90 Lite 5G would cost you RM239 with the same monthly plan rate. To put this into perspective, the original prices for these phones were RM949 and RM1099.
On top of that, these phones feature a 24-month warranty for your convenience. You can also get an additional RM120 rebate on selected devices. However, you should check your eligibility at the nearest Celcom Bluecube or Digi Store first.
Furthermore, you can also enjoy more 5G booster benefits with your Postpaid plans. Interestingly, you can enjoy up to 90GB of internet from RM10 monthly. The best thing about it? The 5G Booster Bonanza has no requirements and contracts for a new specific 5G plan. If you subscribe to the latest Postpaid plans, you can get this offer via Celcom Life or the MyDigi app.
What are your thoughts on this news? Stay tuned for more updates like this at TechNave!