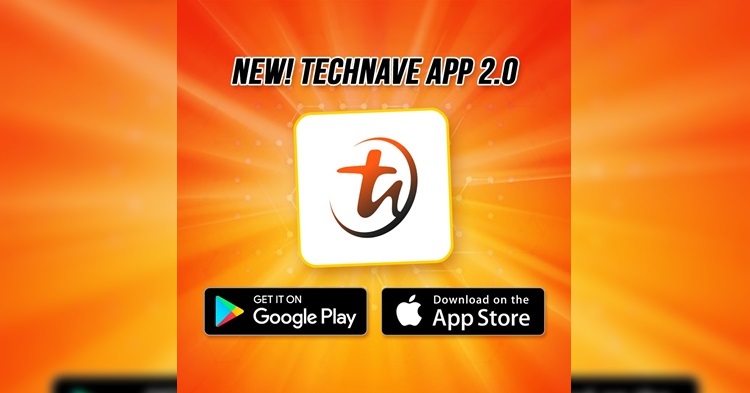 That's right, fam! We have a new TechNave app just for you! But you're probably thinking what is the app for if you can already access our website on your web browser, right? That's true, but having an app now is just more convenient for mobile users and especially if you want to compare two phones on tech specs and prices. Without further ado, here's what you can do with our new app.
Currently available for Android users only, Starting by going into your store app, you can search for TechNave in the search bar and tap on that download button (don't worry, it's free). After installing, you will see our most popular and featured articles on the top, while the rest of the normal news can be scrolled down. You can also access the setting menu on the top left with notification setting, favourites, feedback and links to our social media pages below.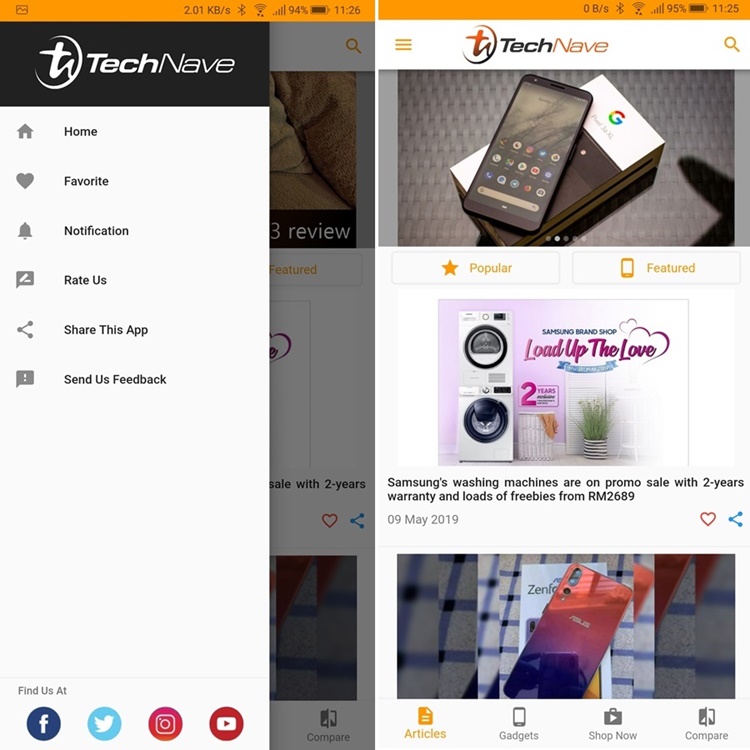 Our front page and menu!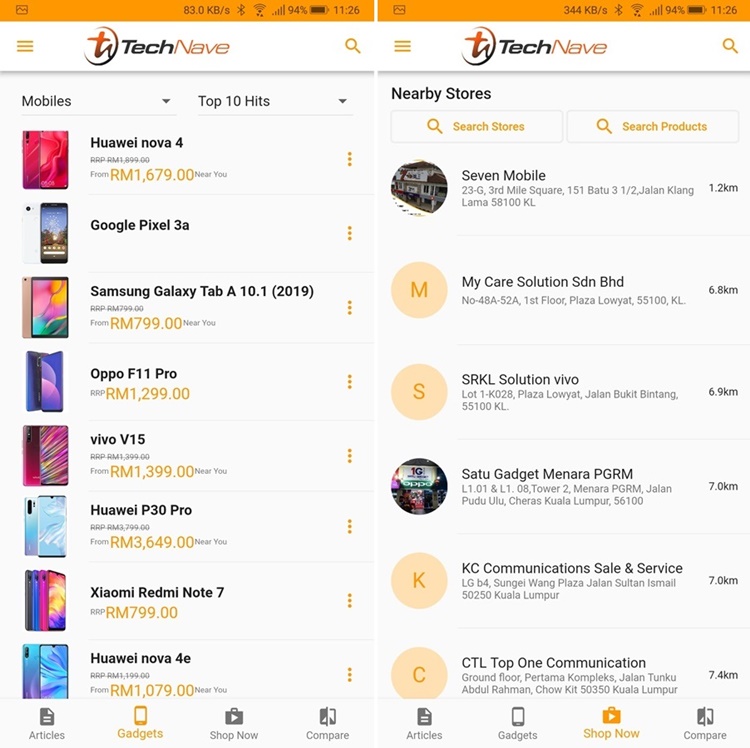 Top 10 popular phones (according to visitor hits) and legit phone vendors to go to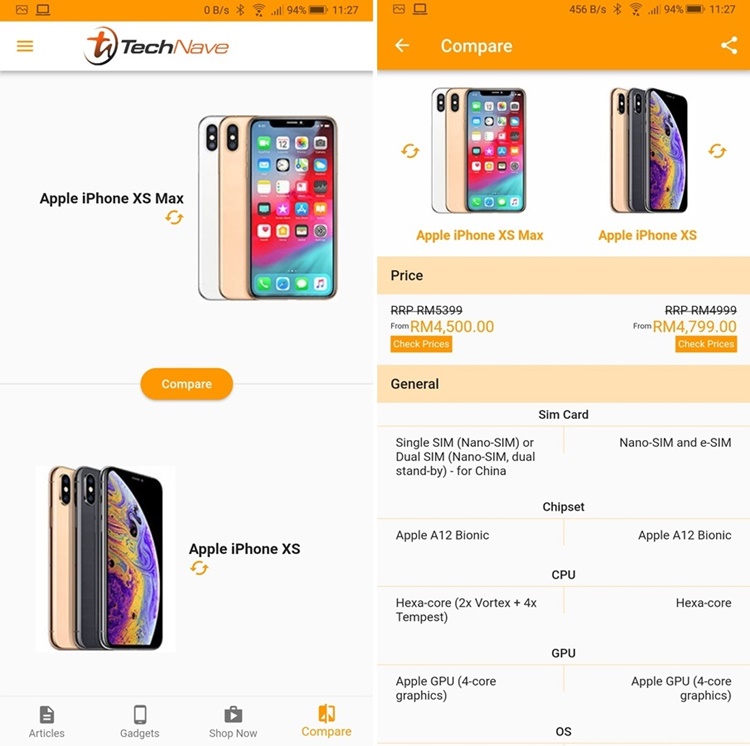 Phone comparison is so easy now
Besides that, you can also browse through Gadgets and Shops at the bottom easily. Prices are according to the vendors shown on the selected phone page so in other words, we are not a shop and we have no power in changing the price tag. To add on to that, you can also compare which phones you want to buy in our Comparison (Compare) Tool, where you can easily analyze all the tech specs and price side by side.
Anyway, that's pretty much it! You can find our new app in the Apple Store and Google Play Store right over here and stay tuned for more gadget news only at TechNave.com!