You can now set different wallpapers to your WhatsApp chats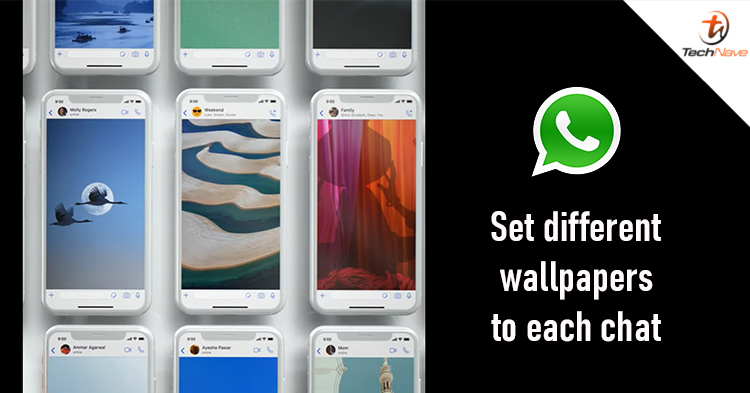 WhatsApp have rolled out a new feature to users, where you can set different wallpapers to different chats or contacts. This feature can also work as a visual indicator that helps you to avoid sending messages to the wrong chatroom.
Besides that, the app will sync your system's preference so if your device turns on dark mode, then the app will automatically switch to dark mode as well. As for the doodle default wallpaper, you can now change the colour too.
Please make sure your device (iOS or Android) and WhatsApp are updated for this feature, but it might take some time as the update just started rolling out. Is this great news for you? Let us know in the comments below and be sure to stay tuned for more tech news on TechNave.com.