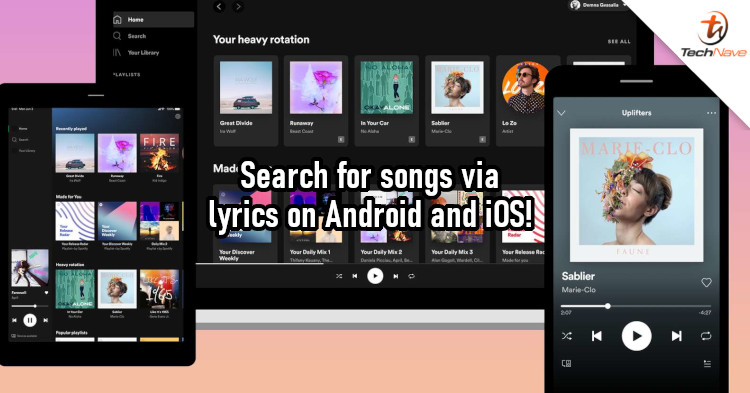 Ever had a song stuck in your head, but could never remember the title? Well, that's probably not going to be a problem anymore on Spotify. The company has rolled out a new feature for the platform to its Android and iOS mobile apps.
According to a designer from Spotify, the app now allows you to search for a song by using the lyrics. This is similar to what Shazam used to do before it was bought out by Apple and integrated into Apple Music about two years ago. Now, you no longer have to Google for the lyrics to find the song title before heading to Spotify. Instead, you can do it directly on the app.
My team just shipped something on iOS and Android -

now you can find songs by lyrics on Spotify

Give it a try pic.twitter.com/bOs4Ob9O84

— Lina (@linafab) October 5, 2020
How it works is simple enough. You open Spotify on Android or iOS, then head to the search bar and type the lyrics in the search bar. If it works properly, you should see a list of relevant songs appearing. What's interesting is the mic icon that can be seen in the announcement tweet, which indicates that you can let the app listen to an external playback source to find the song or music on Spotify.
I haven't seen the update on the Malaysian Google Play Store yet, but it should be out in the following weeks. How about you, have you gotten the feature on your phone? Let us know in the comments below and stay tuned to TechNave.com for more news like this.