You can report smokers to the Kementerian Kesihatan Malaysia via WhatsApp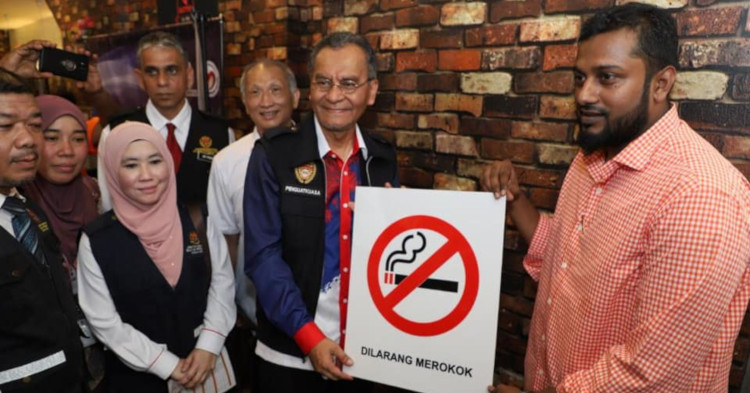 Kementerian Kesihatan Malaysia has recently made a tweet (which has been removed) stating that you can report smokers to them via WhatsApp. This is due to a recent restriction that was introduced on 1 January 2019 in which states that the use of cigarettes, shisha as well as e-cigarettes containing nicotine will not be allowed near a restaurant. Any individuals who fail to adhere to the restrictions will be fined up to RM10000 or up to 2 years jail time.
Based on the image courtesy of lowyat.net, the public has to include relevant information such as the name of the restaurant, address, time and date as well as a picture of the smoker that committed the offence within the restricted area.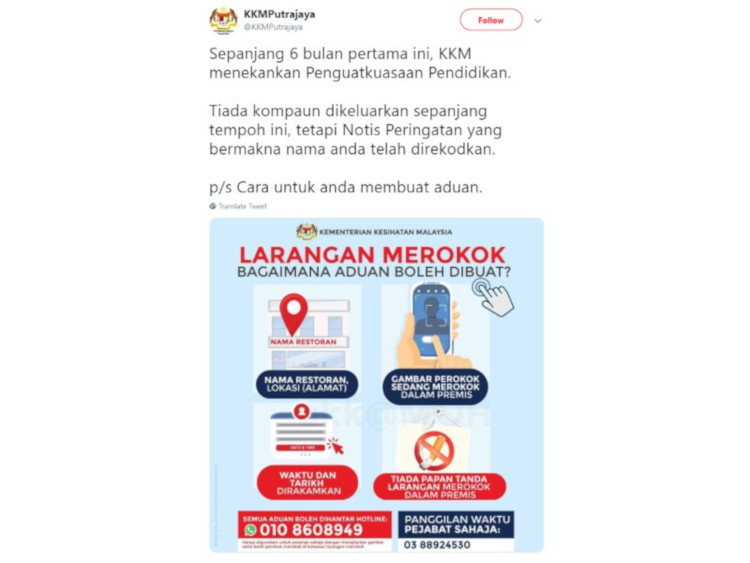 On the other hand, restaurants can also be reported and fined if there is a "no smoking" sign located within the premise. For more updates like this, stay tuned to TechNave.com.