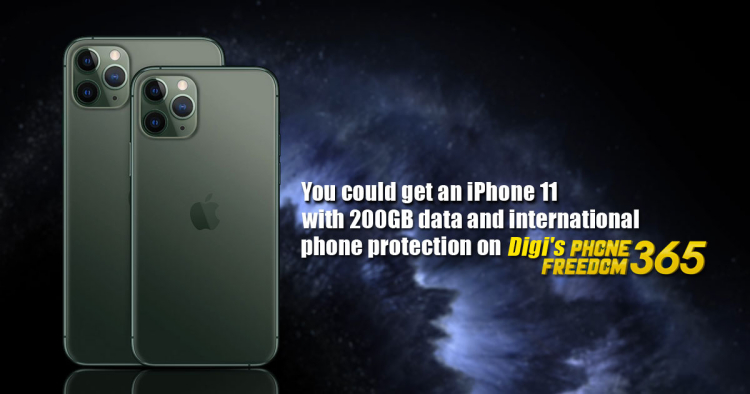 It's that time of the year again! Apple recently launched their new iPhone 11 series, this time equipped with a triple camera setup and the Bionic A13 chipset. Now, the biggest question that comes up is which telco should you get the iPhone 11 series from?
Fortunately for everyone who is keen on getting it, Digi has recently started offering the iPhone 11 series via their Digi Phone Freedom 365 plan along with extras. These include services such as international phone protection, roam like home up to 10 countries as well as up to 200GB of Internet Data for you to use. So, is Digi's Phone Freedom 365 the best way for you to get the Apple iPhone 11? Read on and find out for yourself.
How much would it cost to get an iPhone 11 series device?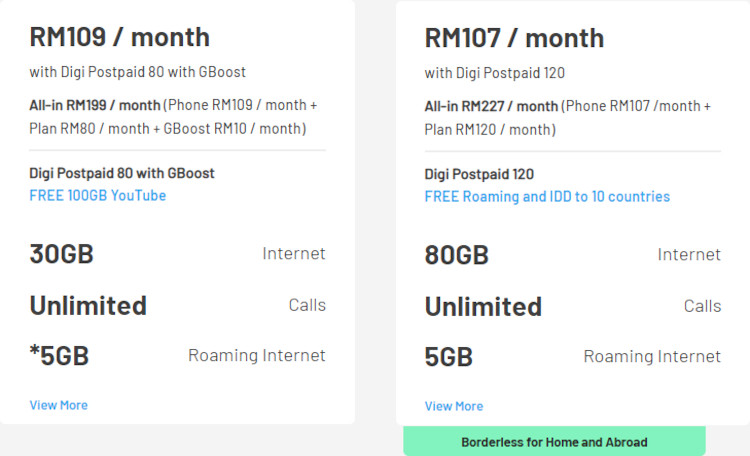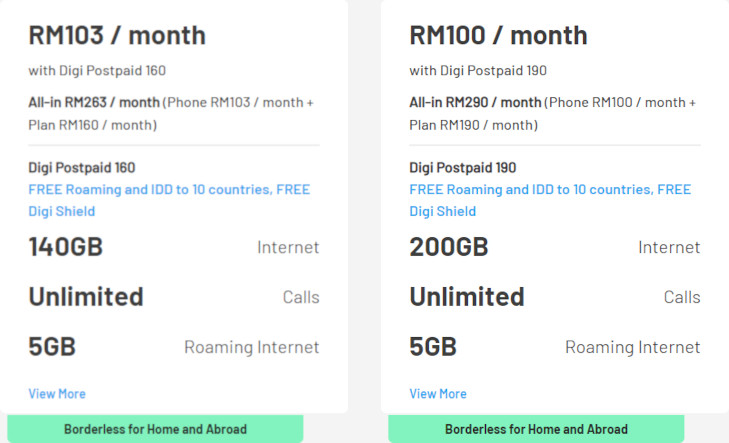 iPhone 11 pricing via Phone Freedom 365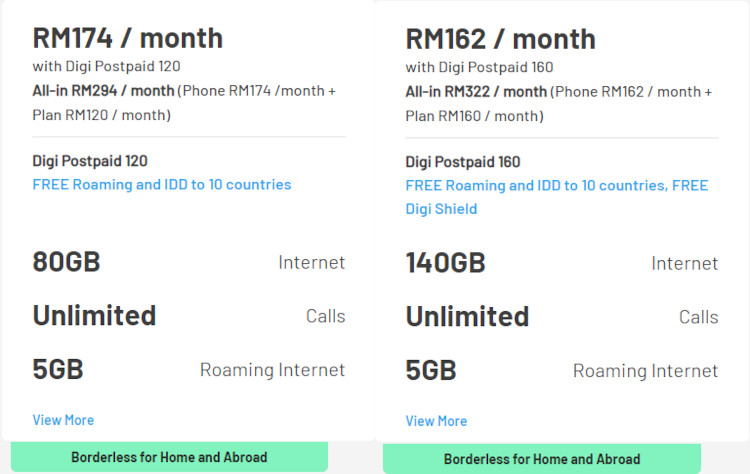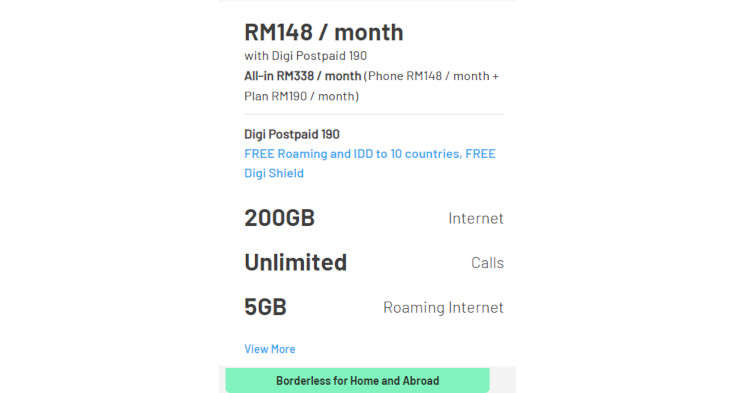 iPhone 11 Pro pricing via Phone Freedom 365
Digi is currently the only telco to offer the iPhone 11 for an all-in price of RM199 via the Digi Postpaid 80 with GBoost upgrade which is bundled along 30GB of internet data. As far as I can see, the cheapest the other telcos are offering starts from RM207 a month.
If you are interested in getting the iPhone 11 Pro, you can get it from Digi from only RM294 a month. Sure, other telcos might offer the device from as low as RM282 a month, but you have to take into consideration that Digi is including as much as 80GB of Internet Data as well compared to the maximum of 50GB internet data they are bundling together.
However, let's assume that you're constantly on the go and you need as much Internet Data as possible. If you get the iPhone 11 via the Digi Postpaid 190 for RM290 a month, you can get a whopping 200GB of Internet Data a month which is more than enough for not only yourself but also your friends and family to share.
No BIG upfront lump sums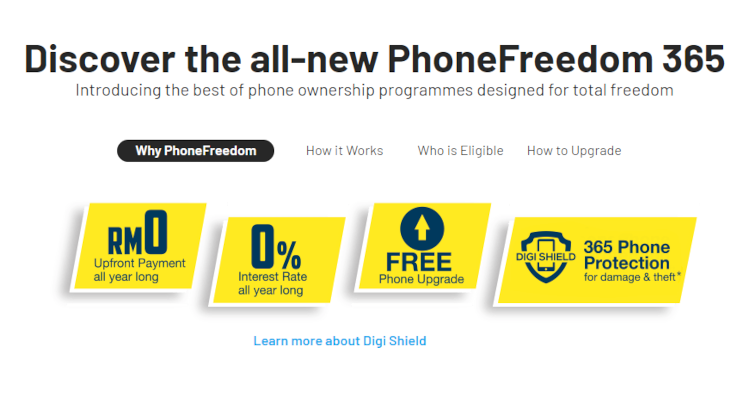 Usually, when purchasing a device bundled together with a postpaid plan, you are required to pay for the cost of the device and other miscellaneous fees upfront. Then you will see rebates on your monthly bill, depending on the amount that you have paid.
With Digi's Phone Freedom 365, you don't have to fork up a large lump sum of money for the upfront payment of the device. Instead, the price of the phone will be divided into 24 equal parts which will then be added into your monthly bill with 0% interest rates throughout. But that's not all, after 18 months you will also be eligible to exchange your iPhone 11 smartphone to the latest iPhone or phones from other manufacturers such as Huawei or Samsung at no extra cost.
Got butterfingers? Here's a Digi Shield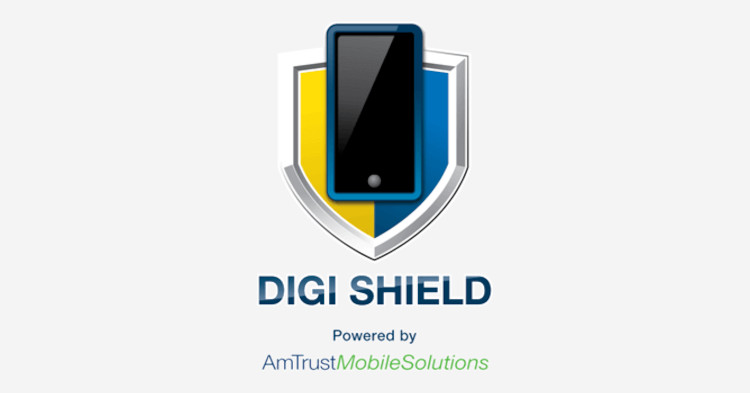 Moving forward, another huge concern with owning the new iPhone 11 series is constantly worrying that you might accidentally shatter the screen or cause water damage to it. Thankfully, the Phone Freedom 365 plan also comes with a Digi Shield protection plan worth RM29 a month, which acts as a form of insurance for smartphones.
If you sign up with Postpaid 190 or Postpaid 160 Plan, you can get the Digi Shield with basic protection for free, which lets you repair your smartphone at no additional cost if you accidentally cause physical or liquid damage to the device. Furthermore, it can also be quite useful especially when you frequently travel overseas due to the fact that it provides coverage of up to 60 days.
Not only that but by topping up from as low as RM49, you can get the Digi Shield Plus which not only gives you the protection offered from the basic variant, but also additional coverage against robbery and snatch theft. There's also an extended device warranty of up to 24 months.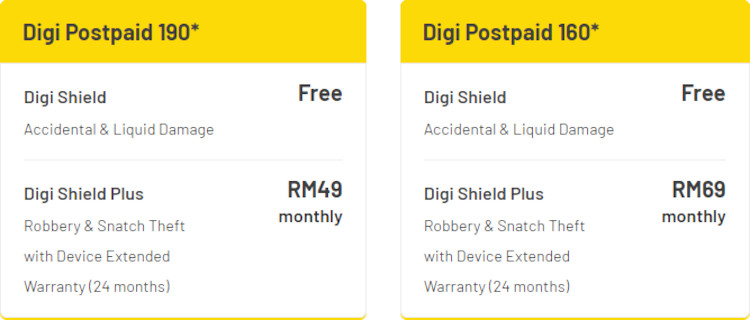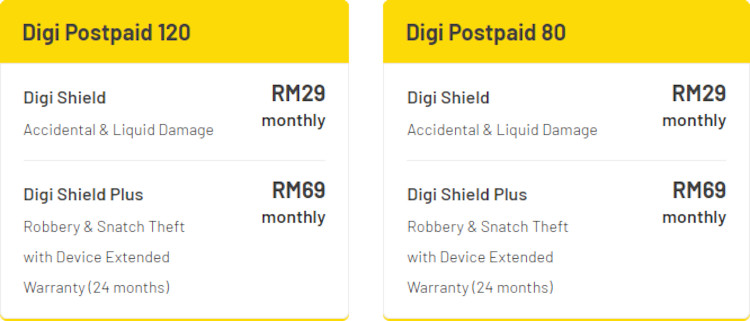 Like to travel with your iPhone 11?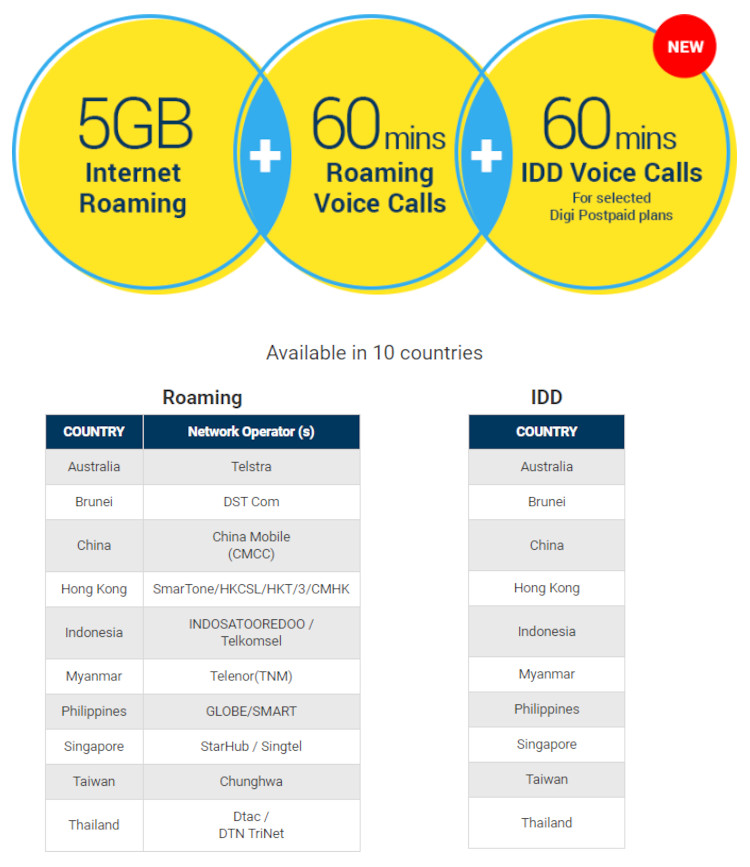 To those who frequently travel, you're in luck because the Phone Freedom 365 is the only plan to give you the ability roam like you're home in up to 10 countries for only RM227 a month. In addition to that, you can get unlimited data in up to 108 countries as well starting from as low as RM36 a day.
Other than that, getting the iPhone 11 series with Digi's Phone Freedom 365 starting from RM199 a month comes with the usual stuff such as free calls to all networks, up to 200GB of Internet Data, up to 100GB for exclusively streaming content from Youtube, and up to 5GB Internet Rollover. Would you be getting the iPhone 11 series from Digi? If so, head over to their official website or Authorised Digi stores across Malaysia and for more updates like this stay tuned to TechNave.com.