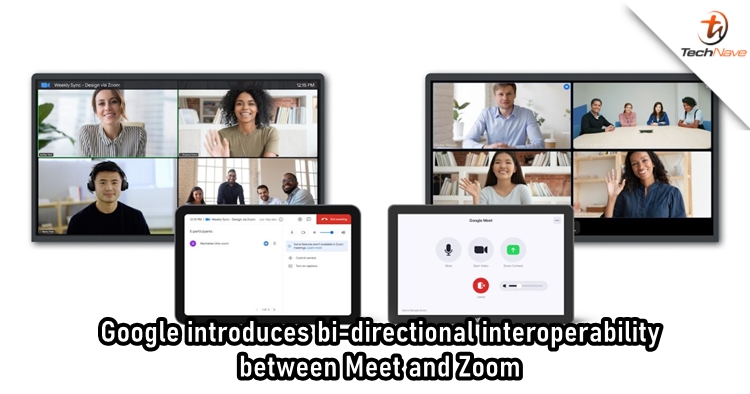 Zoom and Google Meet will now be really close to each other. Google has announced bi-directional interoperability between the two videoconferencing tools. One of the features is allowing users to join Google Meet meetings from Zoom Rooms and vice versa.
Users can join Zoom meetings directly from the calendar or manually enter a meeting code. However, the administrators must enable the feature for registered devices in their organization. They can also allow cross-platform meetings for trusted devices without knocking. It's worth mentioning that only ChromeOS-based Meet devices will support this Zoom interop at launch. Of course, Google plans to add support for more devices over time. Meanwhile, all Zoom Rooms across all platforms will support Meet interop from the beginning.
It's said that the interop adresses challenges faced in a hybrid work culture when connecting with customers and partners. Not all companies use the same platform for video conferences, and this interop will solve that problem. It is not the first time for Google to do such thing. Previously, the tech giant had also announced similar bi-directional interoperability with Cisco Webex devices in September last year.
Is this what you need? Comment and let us know! Stay tuned to TechNave.com for the latest tech report.