YouTube Music rolling out an update to provide in-app lyrics to Android and iOS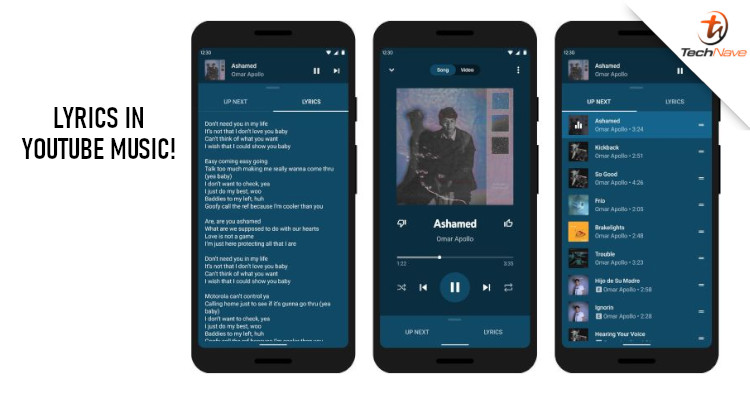 When you're stuck at home staring at the four walls, sometimes a little bit of music is just what you need. YouTube Music is just in time with something new too, with an update being rolled out to add built-in lyrics to the app. Note that the update isn't available to every region yet, as it seems that we don't have it yet here in Malaysia.
According to Engadget, the Android version of the app has already been beta testing in-app lyrics a few weeks back. It's currently accessible when you click the info button next to the title of a song when it's playing. Of course, not all songs are supported currently. This applies even if it's an official channel on YouTube.
Lyrics are already available for some users in the current version of the Android app
Also, this update is expected to come with a redesign of the app as well. In the redesigned version, you should be able to see the built-in lyrics as a separate tab next to "Up next". More importantly, the feature will be available to all users, so you don't need to pay for a premium subscription to enjoy the feature.
We're not sure when this update will roll out in Malaysia. Hopefully, it'll be within the next few days so we can at least sing along to a song, instead of just staring at the wall. With that said, have you noticed this feature in the app yet? Let us know on our Facebook page and stay tuned to TechNave.com for more news.