YouTube Video Checkup announced for Malaysia only, Celcom and Maxis score highest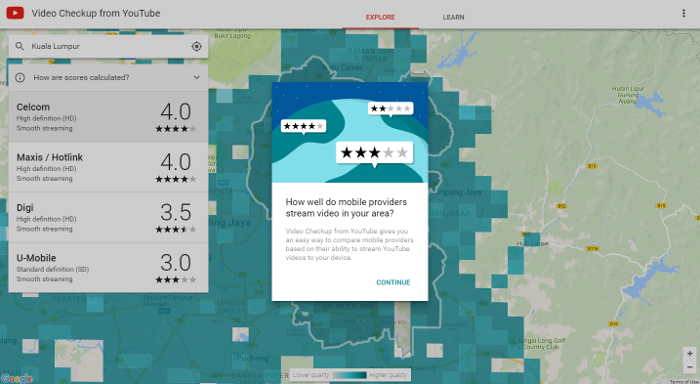 It appears that Google Malaysia has announced their YouTube Video Checkup tool to answer the question "How well do mobile providers stream video in your area?". Built in conjunction with Celcom, Maxis/Hotlink, Digi and U-Mobile, it offers Malaysians a coverage map showing how good and smooth HD video streaming is for particular areas.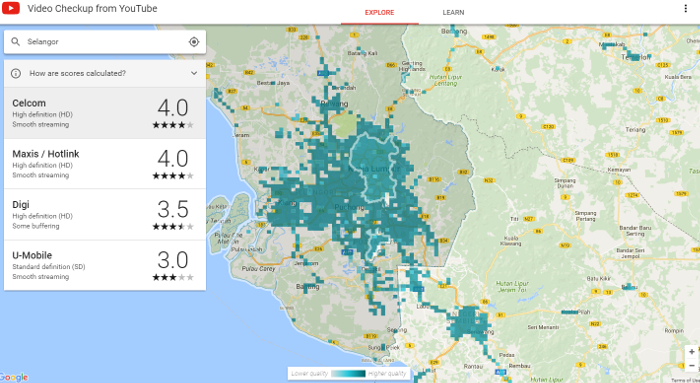 The scores are calculated based on analysis from billions of YouTube video views over the last 35 days. Not exactly real-time Big Data at work, but close enough. So far, according to them, Celcom and Maxis/Hotlink score the highest at 4 stars out of 5 followed by Digi at 3.5 stars and U Mobile at 3 stars. Google Malaysia plan to include reporting of bad video streaming areas and calculations for other telcos in the future but do check out their site for more information.