YouTube finally adding picture-in-picture mode to iOS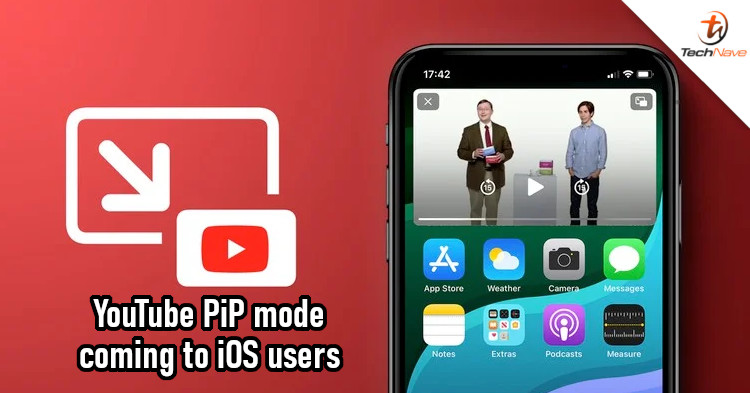 Don't you just wish you can watch YouTube on your phone while doing something else? While this is possible on Android devices, this feature wasn't available on iOS - at least not officially. However, YouTube has announced that the feature is coming to iOS.
According to MacRumors, YouTube has confirmed that the picture-in-picture (PiP) mode is being rolled out to iOS users. With it, users can watch YouTube videos in a small pop-up window. While some are worried the feature would be locked behind a paywall, that doesn't seem to be a problem.
YouTube picture-in-picture is finally working on the iOS app after all these years . Although I would guess it's only if you have Premium obviously :/ pic.twitter.com/6YOEGFEqFk

— ᕼαrrison Grαy (@hgray_99) June 18, 2021
Some iOS users have gotten access to the feature
In a statement from YouTube, the company announced that it has "roll out PiP for YouTube Premium members on iOS and plan to launch PiP for all US iOS users as well". Of course, this statement also sounds like the feature would only be available in the US at first. Currently, we're not sure when users in other countries will get the feature.
Of course, some alternatives would let you use PiP mode. For example, using the mobile Safari browser to access YouTube instead of the iOS app. But having official support on the app is definitely better. Haven't you gotten this update yet? Let us know in the comments, and stay tuned to TechNave for more news like this.