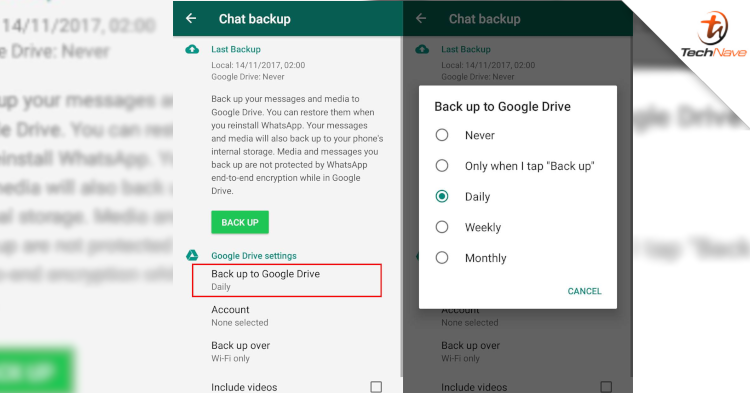 If WhatsApp is your main means of communication, this news might surprise you. From this December onwards, your WhatsApp Chats will take up the storage space on your Google Drive. That said, what should you know about it?
For your information, WhatsApp and Google announced that your backed-up chats on Google Drive will not consume your cloud storage space. However, that was in 2018. It seems that could change starting this December when WhatsApp rolls out the feature to beta users first.
Interestingly, if you are not a Beta user, you will experience this change starting next year. At this point, it looks like the change is imminent and all Android devices will gradually get this feature. Hence, you might want to start managing your Google Drive storage more carefully.
For the standard version, Google Drive offers you 15GB of storage. You can choose to store images, videos, documents and so forth. The standard version is free, but it could run out of space quickly if not handled well.
In addition, you can choose to subscribe to Google One. This cloud storage plan will cost you RM8.90 monthly. The best part? You will get 100GB worth of storage. Meanwhile, RM11.90 monthly will get you the 200GB storage while RM42 will land you a 2TB package.
We have yet to confirm other details about this feature for Apple iOS users. At this point, we can only wait for further confirmation from WhatsApp. Whatever it is, it is going to be very interesting to see how everyone will react to it.

What are your thoughts on this news? Stay tuned for more information and updates like this at TechNave!