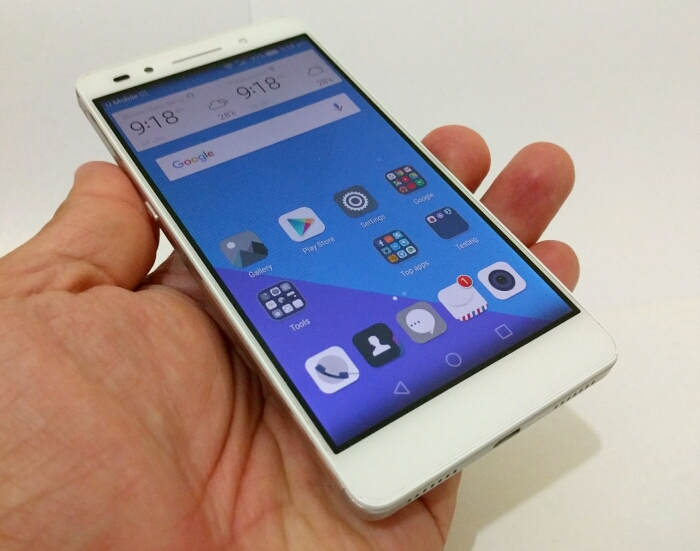 Flagship smartphones are generally faster, have more features and usually cost a lot more than what you'd normally pay for a smartphone. However, things are changing and smartphone manufacturers are now coming out with smartphones that not only offer flagship features but do so at more affordable price points. At just RM1399 the honor 7 is honor's flagship featured smartphone coming with a metal build, fingerprint sensor and 20MP rear camera. Does it equal or better more expensive flagship smartphones? After using it for quite some time I can honestly say I'm mostly impressed by it but read the full review of the honor 7 below for all the details.
Design, Tech Specs and Features - Nearly all flagship features included
The honor 7 is honor's first metal body smartphone so it doesn't really look like the previous honor 6 or honor 6 Plus. The back is a matte metal which mostly looks premium with chamfered edges, except for the top and bottom which has a diagonal checkered pattern much like a file. These help the grip from sliding, but the join between the main metal body and the top and bottom aren't exactly as fine or as smooth as the build quality in previous honor phones. That being said, the honor 7 still feels very solid while remaining lightweight at 157g and relatively thin at 8.5mm. The 20MP rear camera may stick out a little, but a layer of sapphire crystal glass ensures it stays scratch free and well protected.
Here are the honor 7 tech specs and features:
64-bit octa-core Huawei Hisilicon Kirin 935 processor
3GB RAM
16GB storage + up to 128GB microSD
5.2-inch display (LCD, 1920 x 1080 pixel, FHD, Corning Gorilla Glass 3)
20MP rear camera (Phase Detection Autofocus, dual-tone LED flash) + 8MP front camera (soft LED)
supports 4G LTE, Bluetooth 4.1, 802.11 ac/a/b/g/n WiFi, GPS
features fingerprint sensor, IR (infra-red) universal remote control, customizable Smart Key
143.2mm x 71.9mm x 8.5mm | 157g
3100 mAh battery
Android 5.0 Lollipop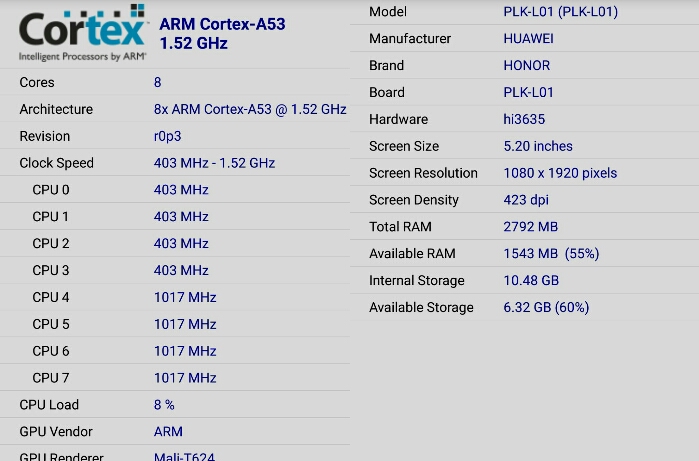 The honor 7 packs in Huawei's own 64-bit octa-core Kirin 935 processor with 3GB of RAM and 16GB storage
The honor 7 is using Huawei's own Kirin 935 processor which is better than the Kirin 930 in the previous Huawei P8 flagship smartphone. It is also the same processor being used in the current Huawei Mate S flagship smartphone and there is 3GB of RAM as well, making the honor 7 on par with most flagship smartphones.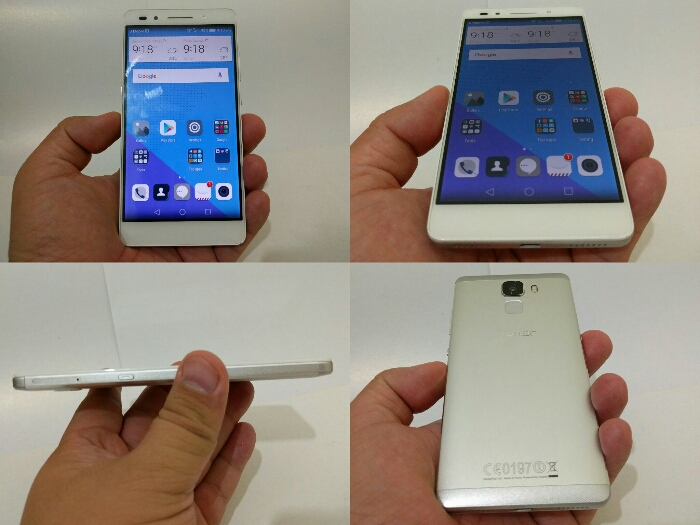 The premium all metal build is tough and solid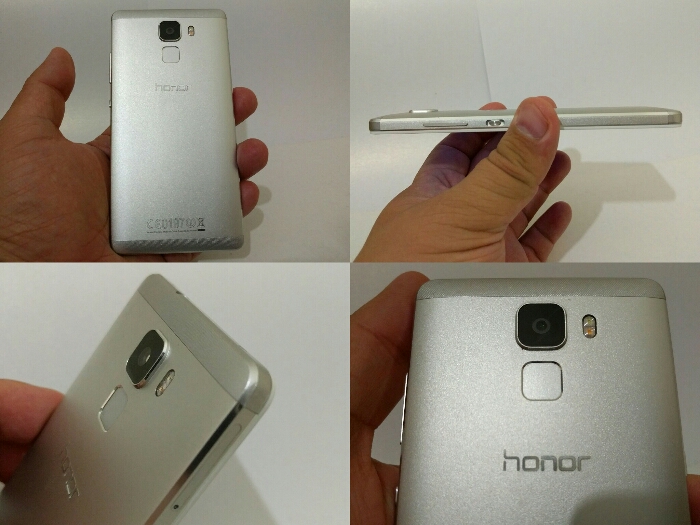 The top and bottom are a file design with chamfered edges
Other flagship tech specs and features are also available, including a fast fingerprint sensor on the back, a 20MP rear camera with phase-detection autofocus and dual-tone LED flash while a soft LED on the front helps illuminate the 8MP front camera. An IR (infra-red) sensor on the front helps turn the honor 7 into a universal remote control. The only flagship feature missing appears to be NFC, but since that isn't used that much in Malaysia yet, it should not be a problem.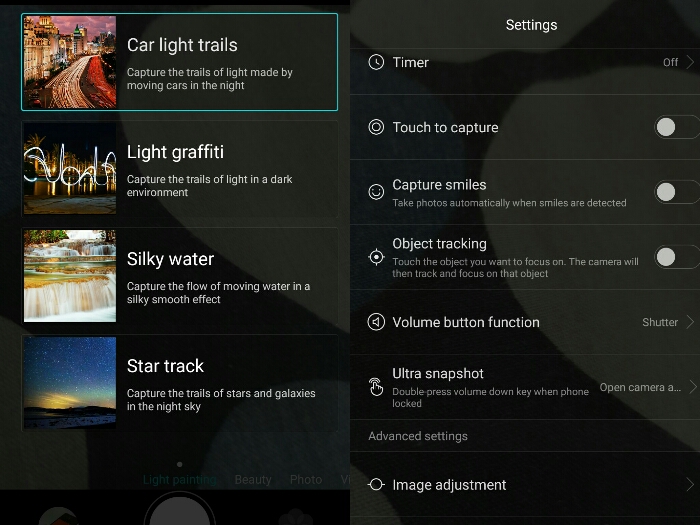 You get all the same camera features as the earlier Huawei P8, including light painting and ultra snapshot
The brave folks at honor have done well to keep the good features like ultra snapshot (which takes a picture in 1.3 seconds with a double tap of the volume rocker) and the various EMUI features but they've also added on a customizable physical button called Smart Key. Unlike some other models, you can access up to three different shortcuts by a short press, long press or double press of the Smart Key. Recent updates have also revealed new camera modes such as a Pro or Manual mode and slow-mo mode to go with the beauty, good food and light painting camera features.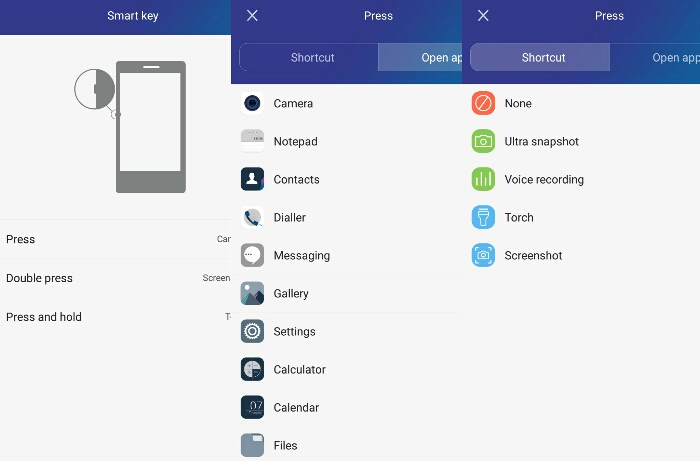 The Smart key is customizable and lets you do up to three different functions with a press, double press and press and hold.
Performance - Flagship-worthy
In terms of benchmark performance, the honor 7 achieved an awesome 50106 on AnTuTu, outpacing the Huawei P8 and most other midrange smartphones. Other benchmarks mirror this performance with 3DMark Ice Storm Unlimited getting 8845 and Epic Citadel getting xx fps. However, the honor 7 truly shines with actual game performance, achieving smooth nearly lag free performance in Asphalt 8: Airborne complete with special effects like snow, trails of fire and so forth.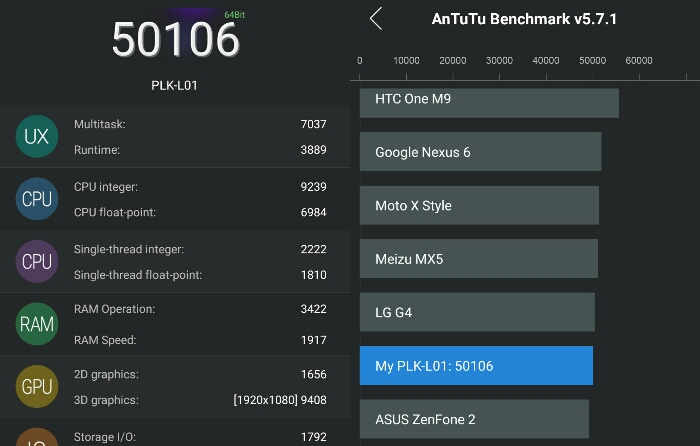 The honor 7 performs as well as many flagship smartphones on AnTuTu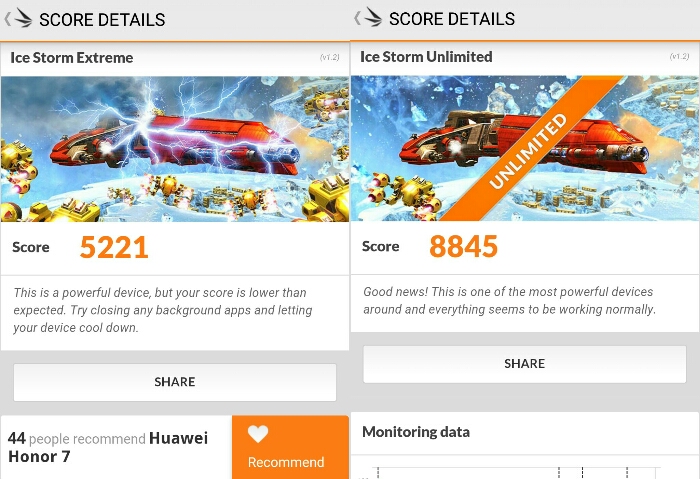 3DMark reports fairly high performance for the honor 7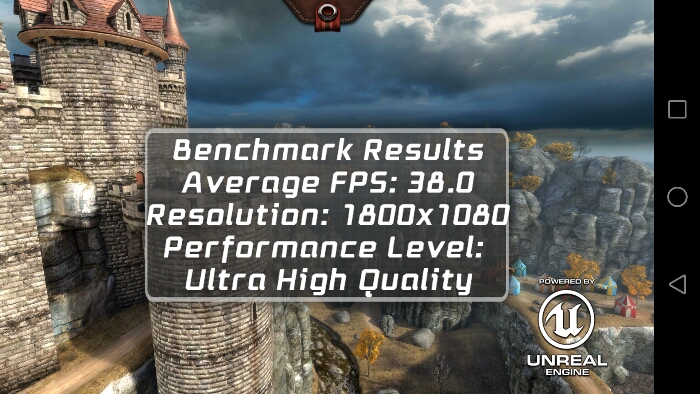 The honor 7 scored 38 fps in Epic Citadel
These effects are something that we haven't seen on nearly all other smartphones except for perhaps the Apple iPhone 6s, making the honor 7 very flagship-worthy. However, like the iPhone, the metal body of the honor 7 does get hot after a while or after a long marathon of gaming or using the GPS. Under normal conditions, the phone feels just fine though.
The honor 7 offers fast performance complete with extra effects like contrails and snow
We've only seen these effects on the Apple iPhone and nearly never in most Android phones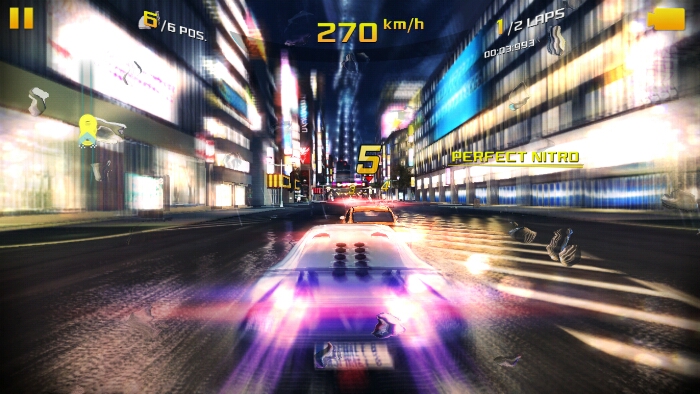 The 20MP rear camera is a bit of a temperamental beast. In situations where the subjects are static (aren't moving that much) then the 20MP camera on the honor 7 is flawless, capturing crystal clear DSLR quality images even from a distance. Move to a low light condition area or where your subjects are moving and you want to use burst shot and the camera slows down considerably. We assume this is because the shutter becomes slow as the processor tries to keep up with the 20MP image size. The solution is simple enough though as all you need to do is dial down the camera to 15MP for the shutter speed to go back to the normally super fast low light or burst shot that you're used to.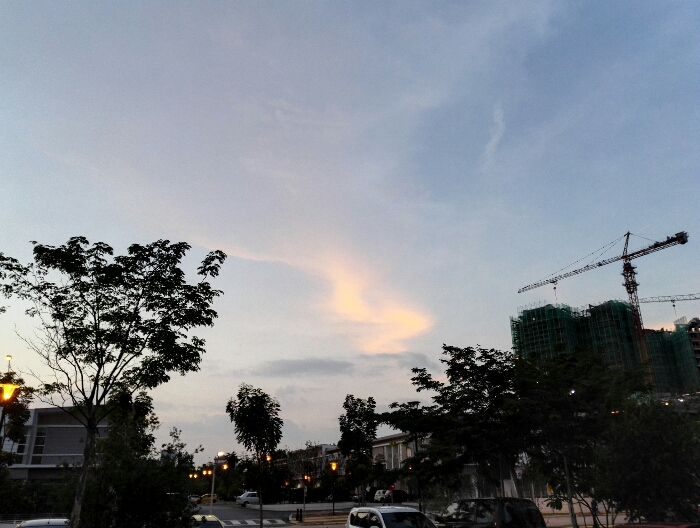 Catching the heavenly dragon on 20MP, Auto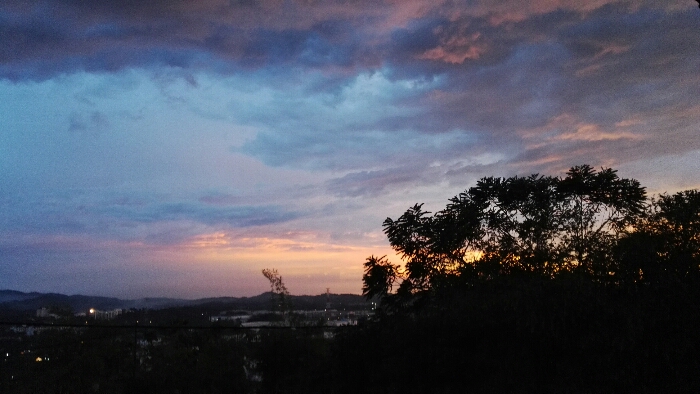 20MP, Auto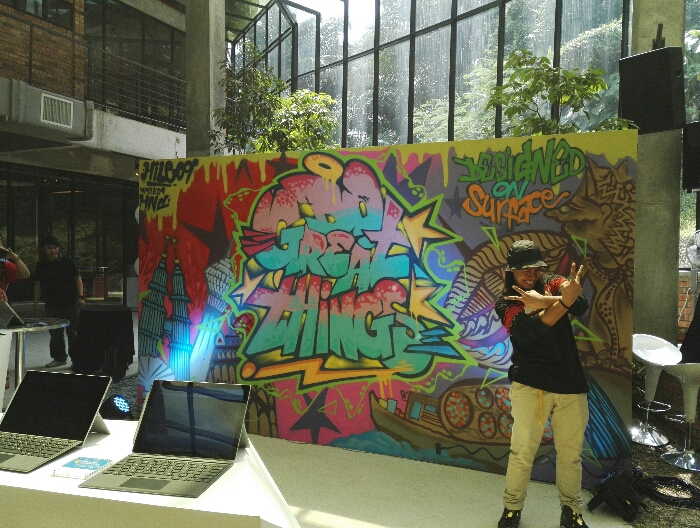 20MP, Auto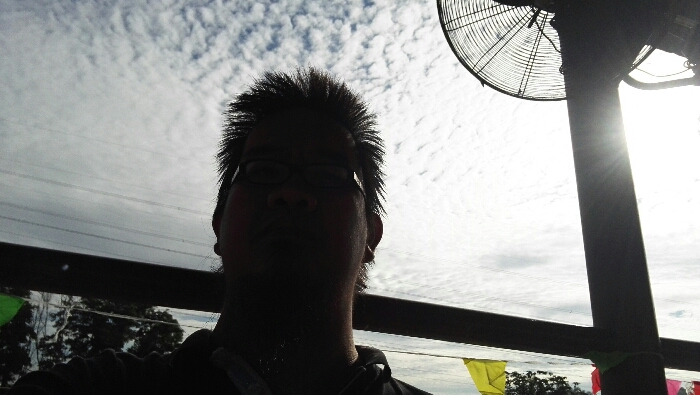 8MP, auto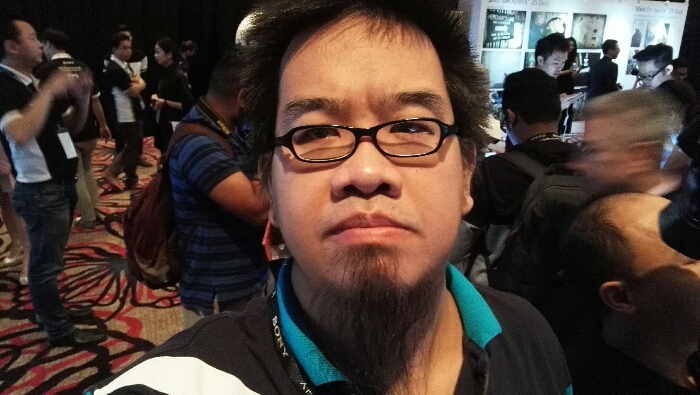 8MP, Auto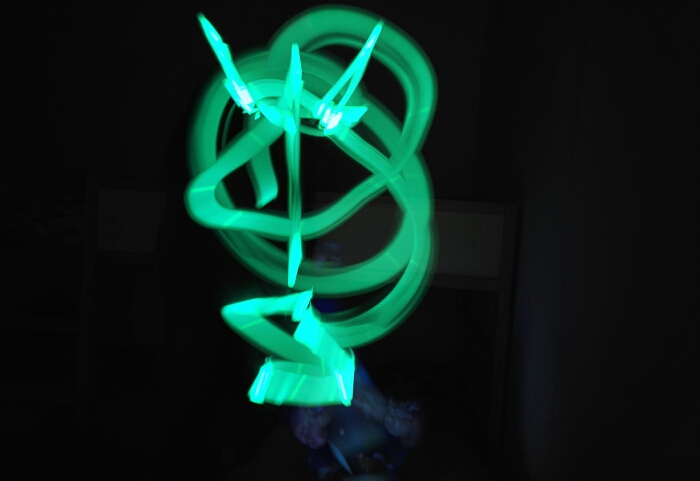 Light painting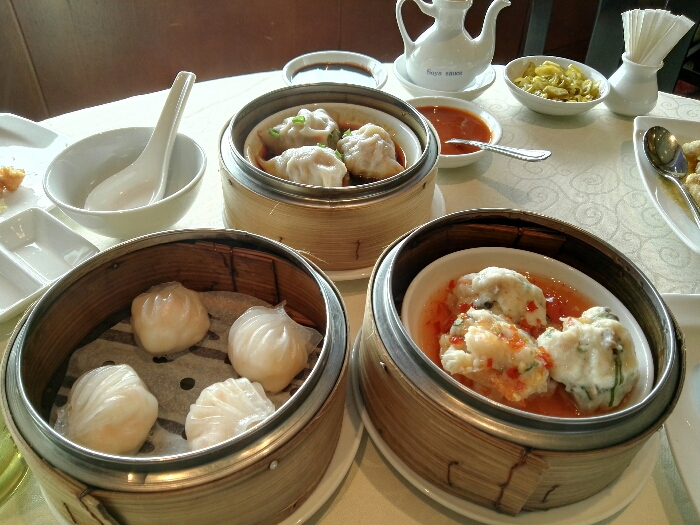 Good food filter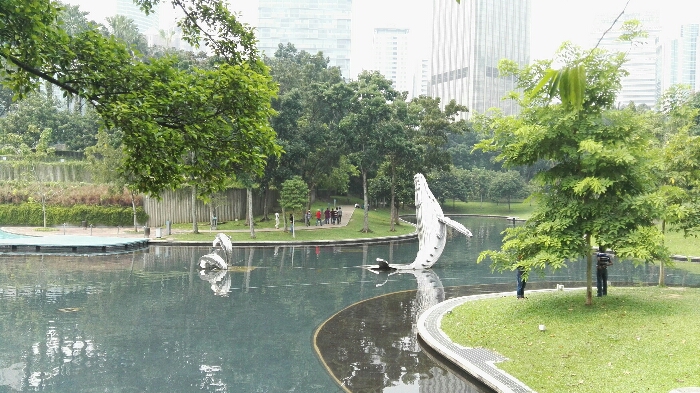 15MP, Auto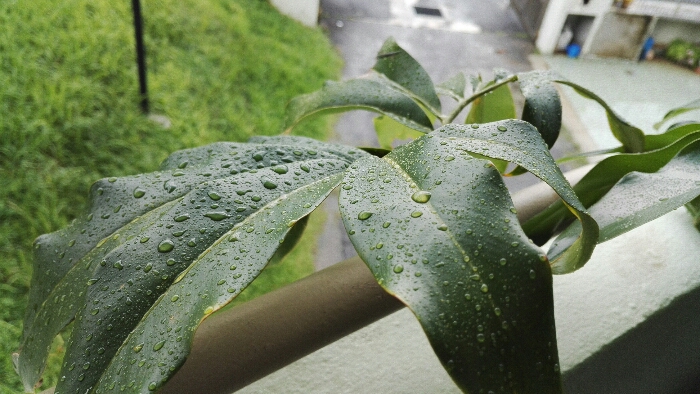 15MP, Auto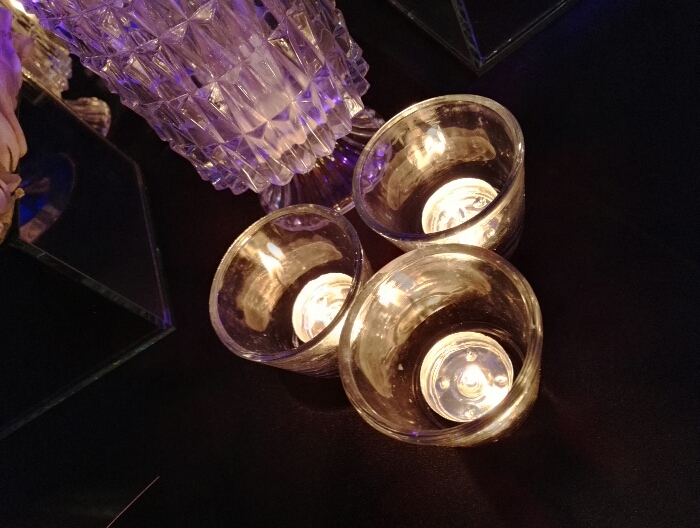 20MP, Auto
Image quality is exceptional, while the Pro and manual mode offer a bit more control for the cameraphone photographer. Like the Huawei P8, the honor 7 can also do light painting but you will need a tripod for that still. There are also all focus and good food modes as well, making the honor 7 camera one of the most fully featured in the Huawei and honor smartphone range. The ultra snapshot feature still works as fast as 1.3 seconds or so while the 8MP front camera takes some really good selfie shots, even in low-light conditions thanks to the front soft LED.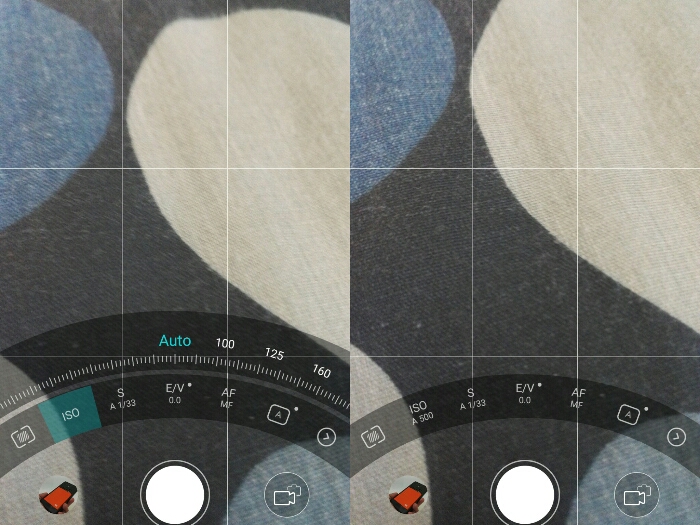 The Pro or Manual mode lets you change settings easily while taking shots
Other features that stood out for me were the fingerprint sensor and customizable smart key. The rear fingerprint sensor is quite capable, even working with wet fingers but isn't nearly as fast as say the fingerprint sensor on the Huawei Nexus 6P. You can also use it to take selfie shots and do other features, so it isn't just for extra security.
The smart key offers a number of fast shortcuts as well but my favourites remain a double press to take a screenshot, a press for the camera and a long press for the flash light. I would have liked it more if I could map more features like turn on bluetooth or GPS but those may come with future updates.
The IR universal remote control feature still works as well as it did in previous versions, allowing me to turn on my tv, air-conditioner and media player all from a single device. Battery-life is only about a day on medium to heavy usage though, but with all these features we aren't exactly surprised. Quick charging is fast though, with a full charge in under 2 hours. Connectivity via WiFi and 4G LTE are also good while sound quality is clear and loud.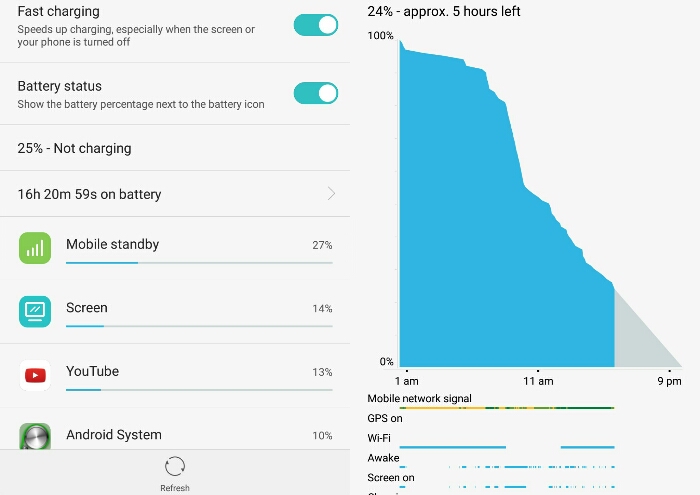 While battery life is only a bit more than a day on medium to heavy usage, at least it only takes about 2 hours to get a fast yet full charge for the honor 7
Conclusion -
A flagship smartphone that you can afford
I have to admit that at first, I was a little skeptical due to the RM1399 price tag but after using the honor 7, it really is worth this price and more. While the build may not be as premium as some of the other flagships, in terms of camera, performance and features alone it beats out most midrange smartphones and quite a few actual flagship smartphones. All of the hardware is well-balanced, so much so that it can play all your games as good as an Apple iPhone, offer fast yet secure fingerprint reading and take pictures on the same level as a dedicated camera.
I would have liked it better if it could last as long as the honor 6 Plus but there are next to no other competing smartphones that can outperform the honor 7. The closest devices to do that come from honor itself with the upcoming honor 5X and honor 7 Extended Edition but the customizable smart key function is certainly useful. Get the honor 7 if you want a smartphone with flagship features but don't have the money to burn on a more expensive actual flagship device, it should be more than enough to satisfy you.
*TechNave.com would like to thank Honor Malaysia for providing us with the honor 7 smartphone for this review. It allowed us to do a more in-depth review and highlight more features.