Knowing honor's reputation as a smartphone brand that offers affordable mid-range to budget-friendly devices with respectable tech-specs, I honestly had no idea what I was going in for when I was given the honor 7X to review. What is the purpose of the honor 7X, I wondered, just jumping on the FullView display bandwagon? Or is there something more than that? Well, thankfully after some time experimenting with it, I can say that the device is actually yet another value for money smartphone for everyone. Read below to find out why.
Design - That's one tough smartphone
From a design perspective, one would be quick to point out the similarities between the Huawei Nova 2i and the honor 7X. Call it lazy design, but both Huawei and honor are under the same roof so I don't really have any qualms with that. What you should really take notice of is the full metal body is not just any metal material, but a super tough one. In fact, honor Malaysia has taken this advantage to boast that the device went through rigorous drop testing to ensure that the phone stays alive.
Of course, being a reviewer I couldn't stop my curiosity from testing out so I threw and drop the phone at my house and true enough, the phone still functions quite well so I guess I can give them some points for that. Too bad it's not water resistant, though. Oh well.
The same headphone jack, micro USB 2.0 and speaker, but that's a nice curve from the edges
The side view with your standard power and volume buttons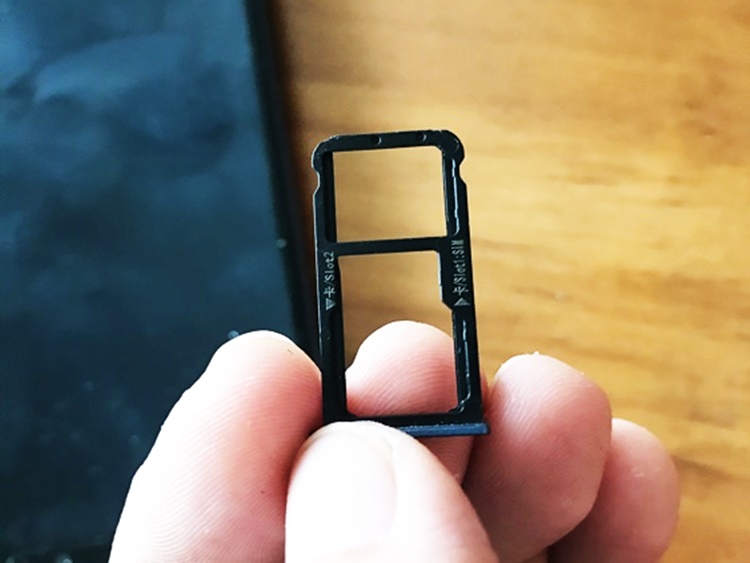 The SIM card tray is located on the left side
On top of that, the honor 7X is honor's best looking smartphone at this moment because of how well presented the 5.93-inch FullView display is. However, I do wish that perhaps they should have added dual stereo speakers to complement the FullView display for entertainment purpose. Not that I'm saying the audio is too weak or something, it's just a nice addition if you think about it.
Tech-Specs and features - Nothing new
Here are the specifications for the honor 7X: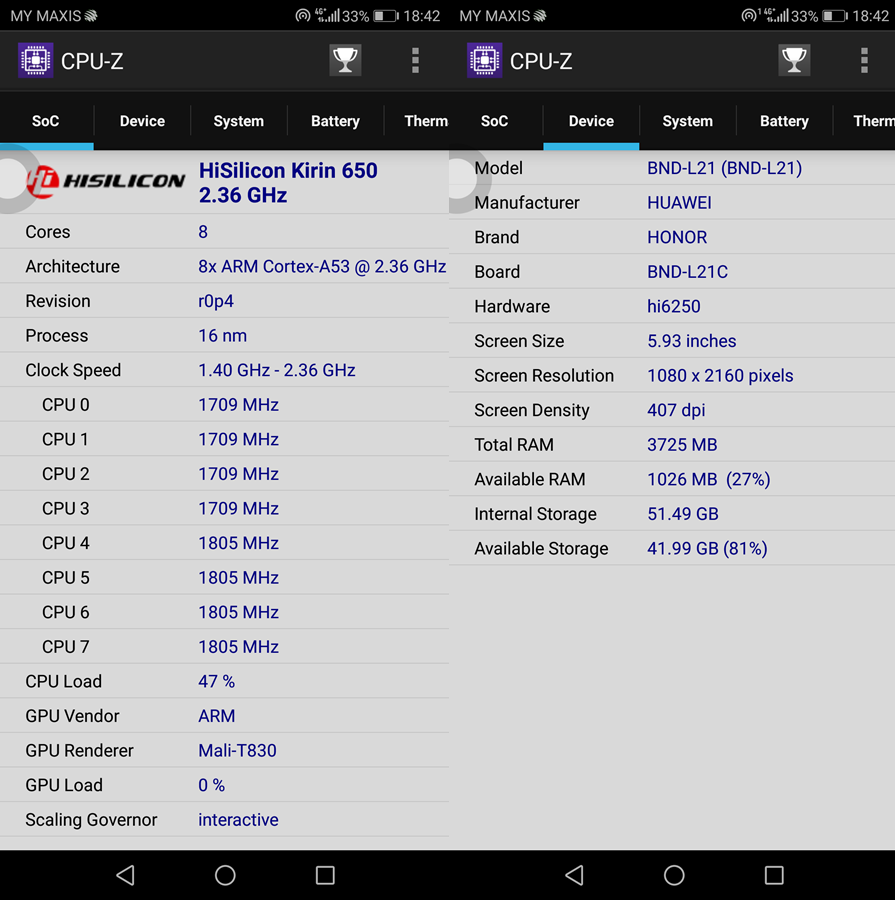 Kirin 659 chipset + Mali-T830 MP2 GPU
4GB of RAM
64GB storage (expandable memory available up to 256GB)
5.93-inch FullView display (1080p)
Dimension 156.5 75.3 x 7.6mm and weighs 165g
Dual rear 16MP + 2MP cameras | 8MP front camera
Features fingerprint sensor, micro USB 2.0
Supports LTE Cat.4, WiFi, Bluetooth 4.1 connectivity
EMUI 5.1 based on Android 7.0 Nougat
3340 mAh battery
Not only does the honor 7X and Nova 2i look similar, but even the tech-specs as well. Same processor, RAM, storage, screen size and 1080p resolution, battery except for the front camera which is just 8MP. Nonetheless, even though it's just a single sensor, honor has pre-installed some features for it such as virtual aperture photo, portrait mode, gesture trigger (exactly like Samsung's hand gesture for taking pics) and the usual effects filters.
In case you're wondering, the fingerprint scanner works just fine
Much like the Nova 2i's secondary 2MP camera at the back, the one on the honor 7X also serves as a bokeh effect specializer for the image taken (if you want to). However, I feel that the bokeh effect isn't as good as the Nova 2i (you can check out the differences later on) so most of the time I would rather just take the shots without the bokeh effects on. Photo quality is still good, though, so stay tuned for that below at the performance section.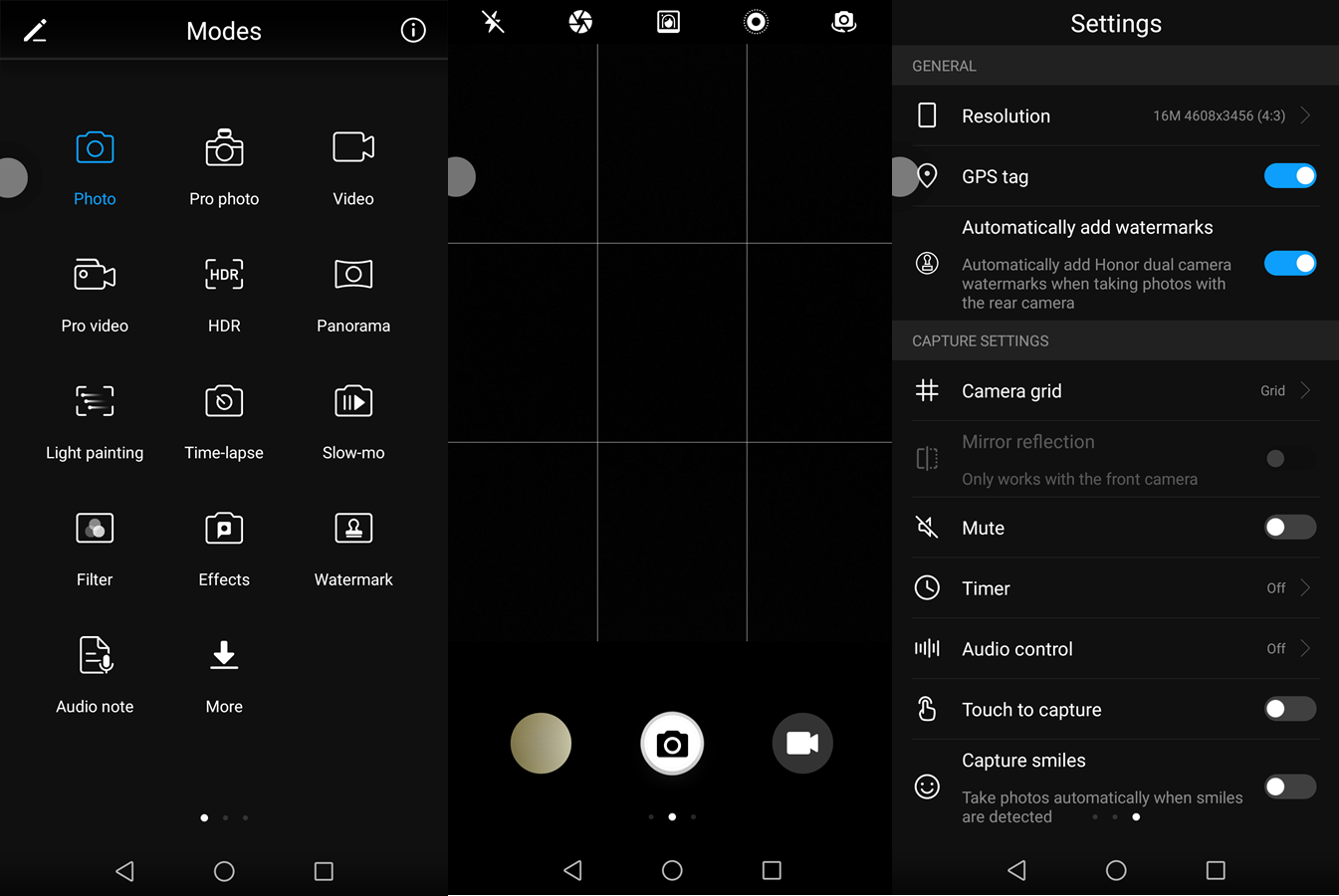 The same Huawei/honor camera setting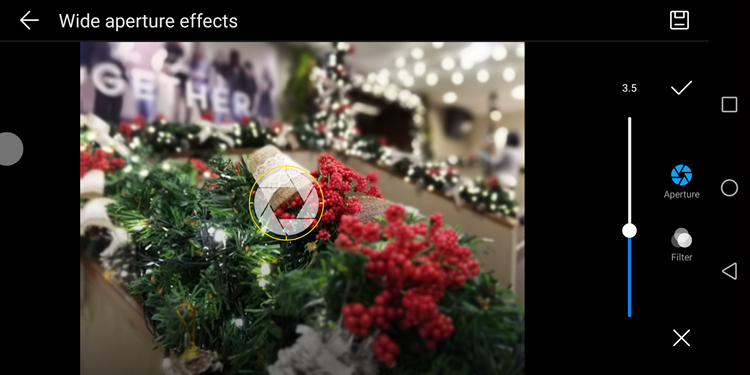 Aperture mode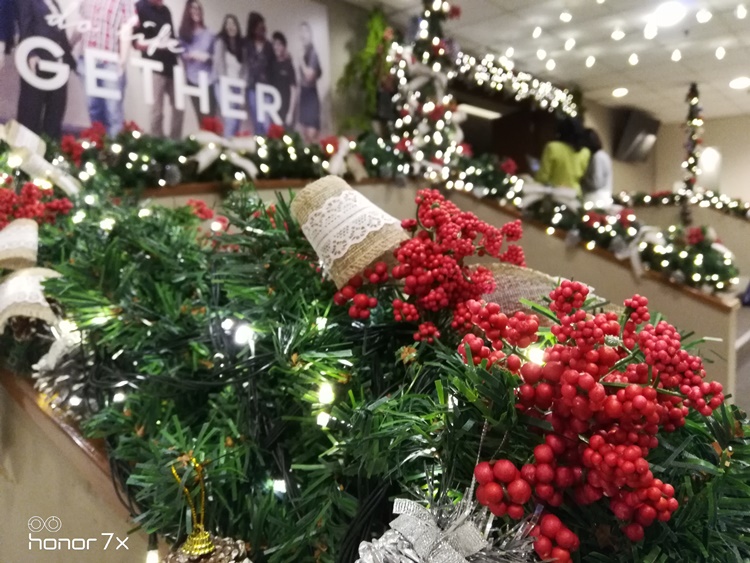 This is a photo without wide aperture and portrait mode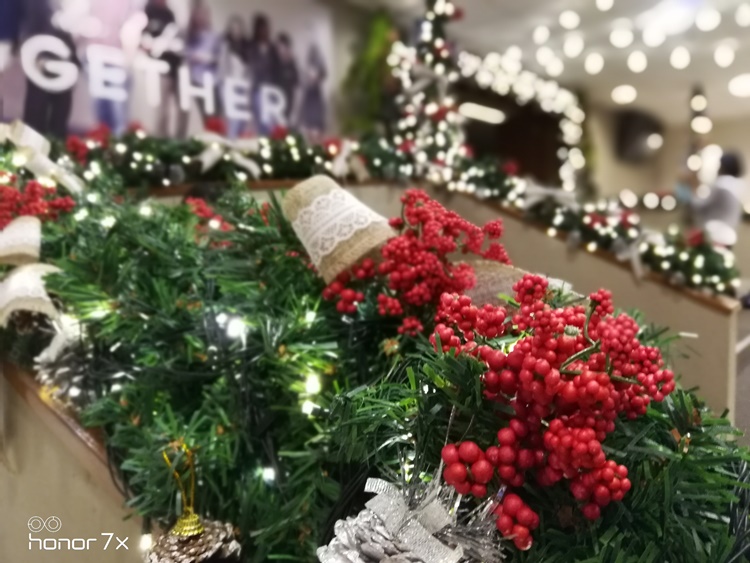 This is in Wide Aperture mode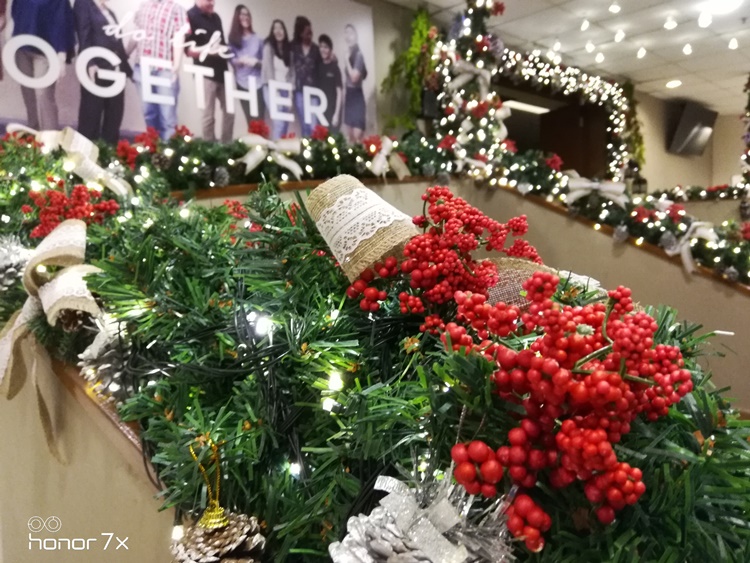 This is in portait mode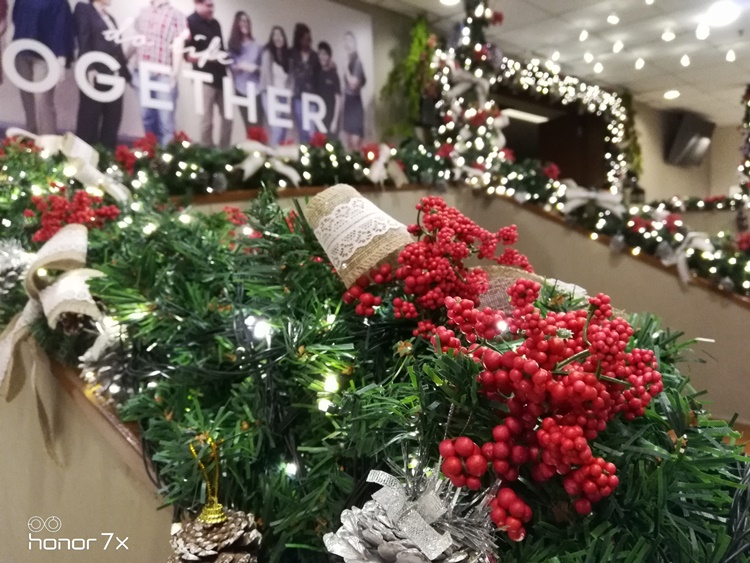 This is in portrait mode + bokeh effect (see what I mean, not so much difference)
Performance - The dual cameras steal the spotlight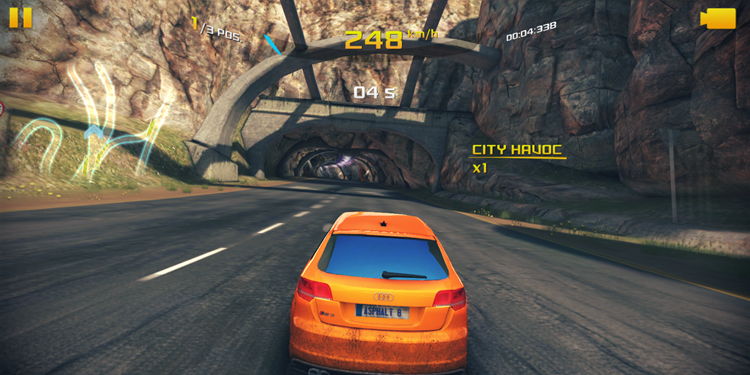 Asphalt 8: Airborne testing
At this point, you will probably think that the honor 7X is a camera-centric smartphone, well that's because it is, but it doesn't mean that honor has compromised its gaming capabilities, although we can't really expect it to perform as great as a flagship or even its relative, the honor 8 Pro with the given specifications. While playing games on the honor 7X is pretty good thanks to the 5.93-inch FullView display, you can't really play high intensity games at its maximum settings that smoothly, like Asphalt 8: Airborne (we had to cut down the visual quality settings somewhat) and especially Arena of Valor (it's getting popular).
Speaking of AoV, there are some connectivity problems with it on the device. Sometimes my hero will freeze in real-time, but it's not just the game itself, even Google Maps also showed signs of it. Although it's only a rare occurence, I hope that honor can send an improvement patch for the connection in the future via Over-the-Air update.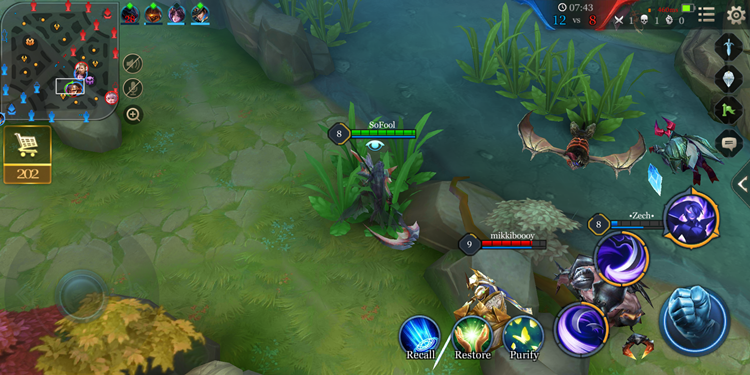 As you can see, the knight is stuck in the rock below lol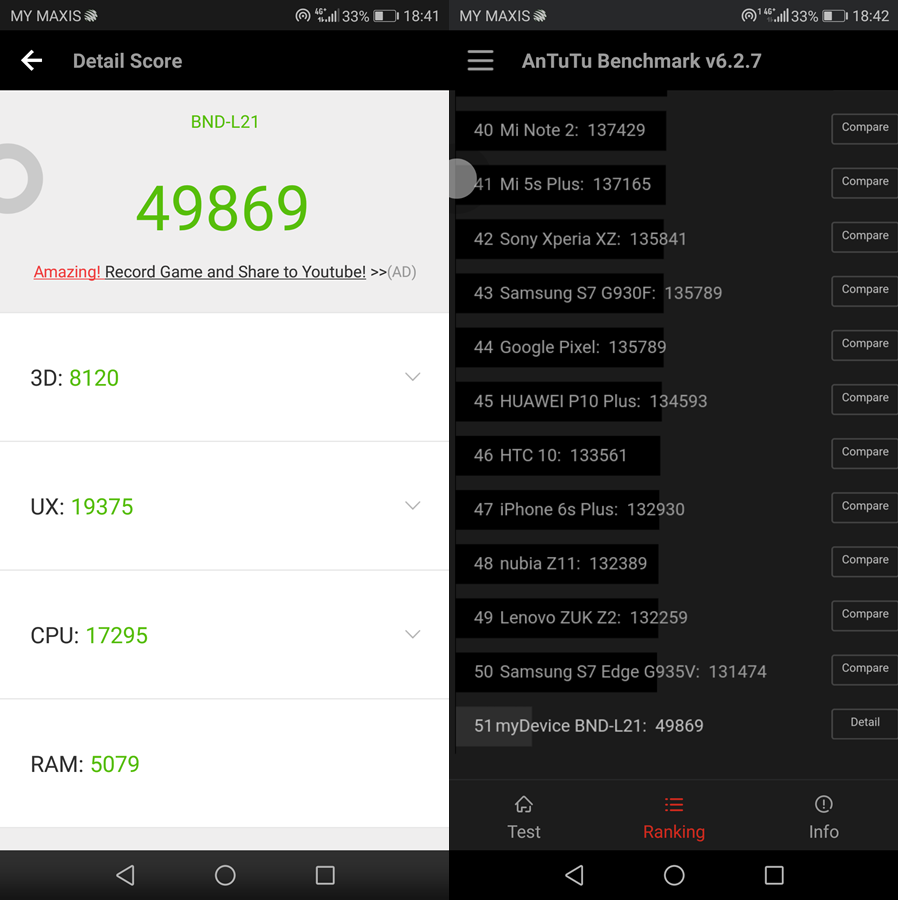 AnTuTu score
Epic Citadel score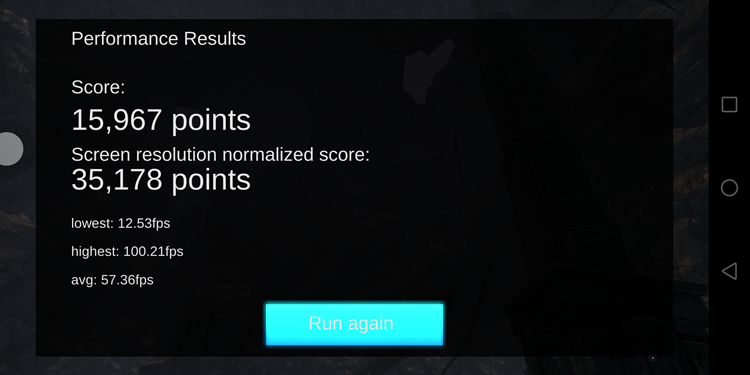 GPUBench score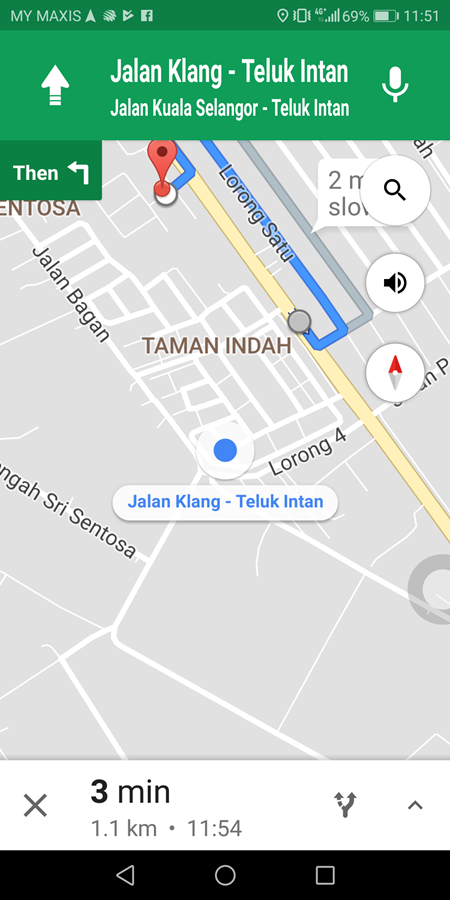 The connection problem, this is way off track from where I was supposed to be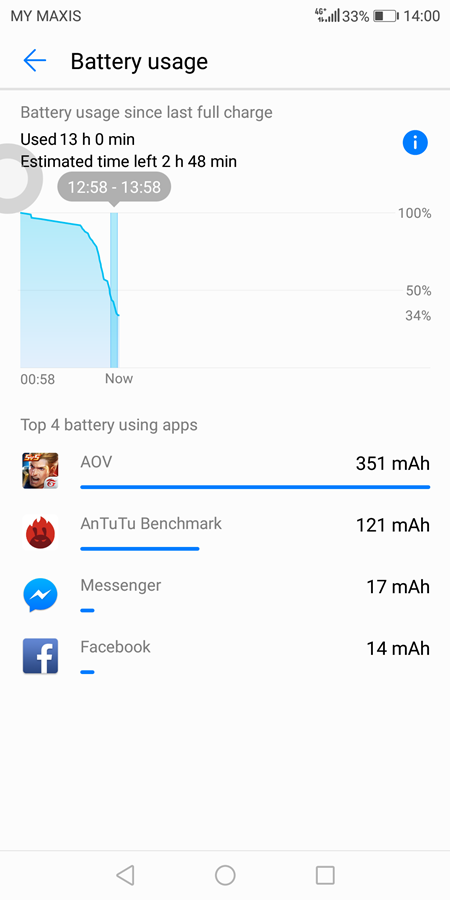 Battery life after two hours of AoV
Battery performance is also pretty good, I didn't really need to charge often when I went to Sekinchan, taking pictures, surfing social media apps and with tethering on, but it really does take a long time to charge up (like over two hours). Do take note that if you push the phone and game long hours, your fingers will probably get uncomfortable due to the heat on the full metal body so get a case.
On the other hand, I was also pleasantly surprised by how well the cameras performed. At first, I wasn't really sure how the photo quality would turn out, but I can say that like the Nova 2i, I'm quite a fan of the camera and I really enjoyed using it. However, when it comes to the phone's bokeh effect, I don't think it's as good as the Nova 2i's quality. Oh well, it is what it is. Check out the pictures I took below!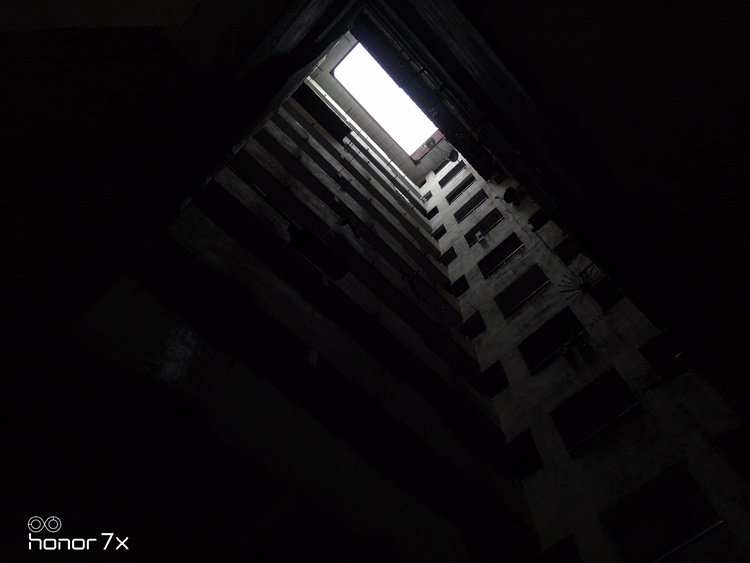 This was the first photo I took, the dynamic range is actually quite good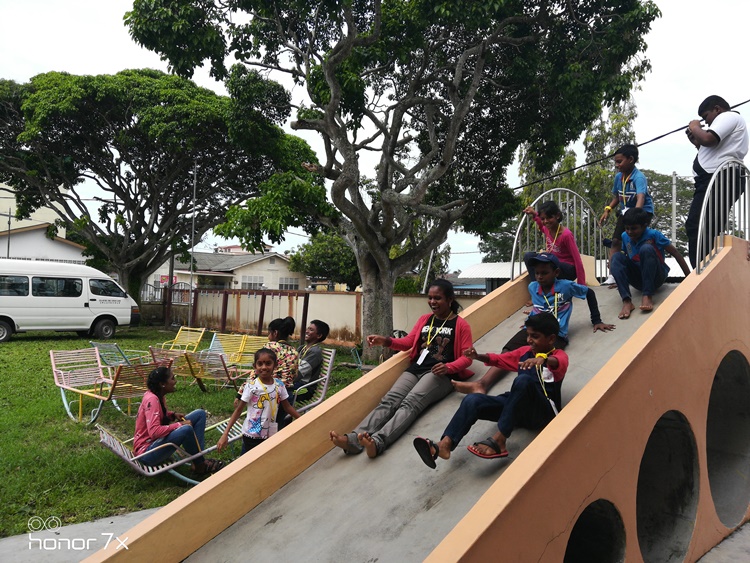 Colour contrast is not bad

Panorama mode
A wide shot, auto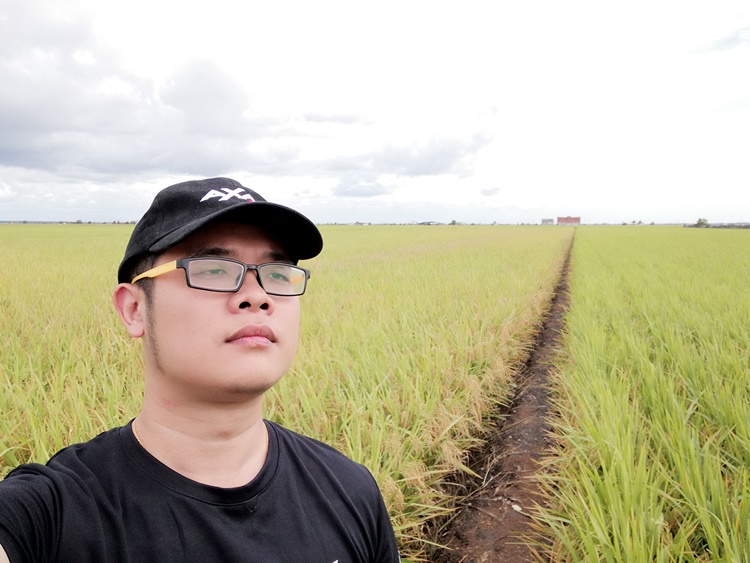 Selfie, this is not really under the harsh sunlight but rather sometimes the camera picks up too much light for its own good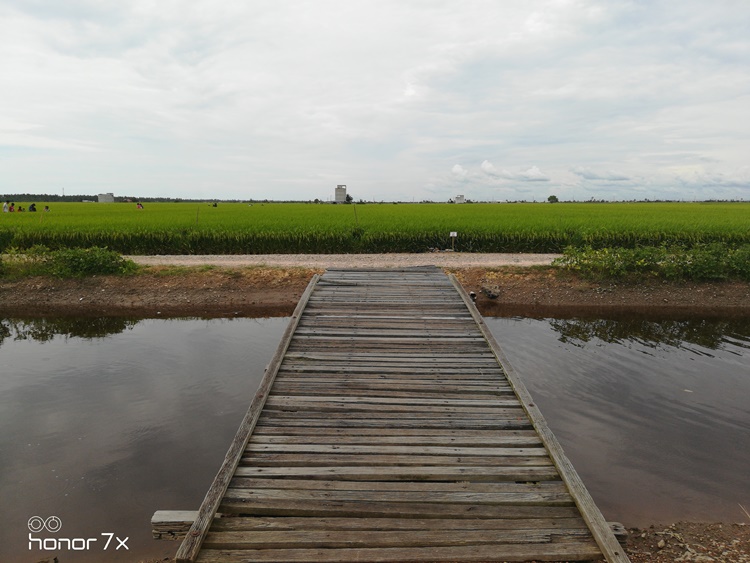 Another wide shot, auto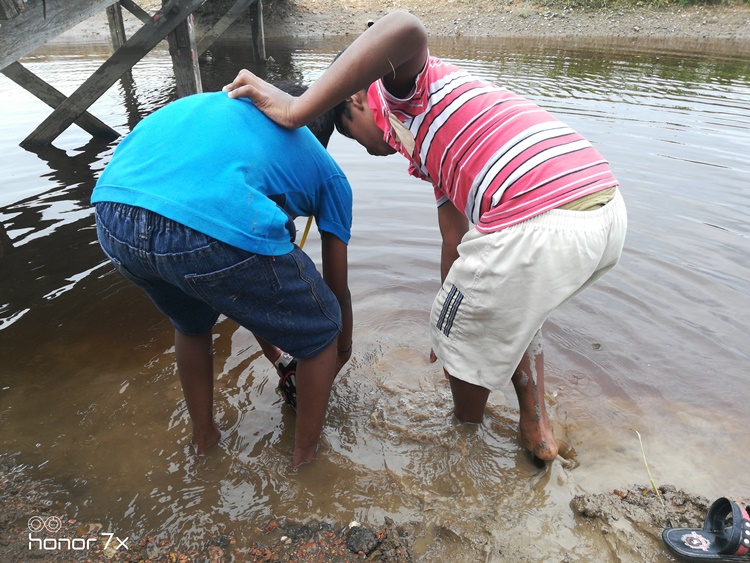 I like how the water splashed at the kids' feet are sort of frozen in time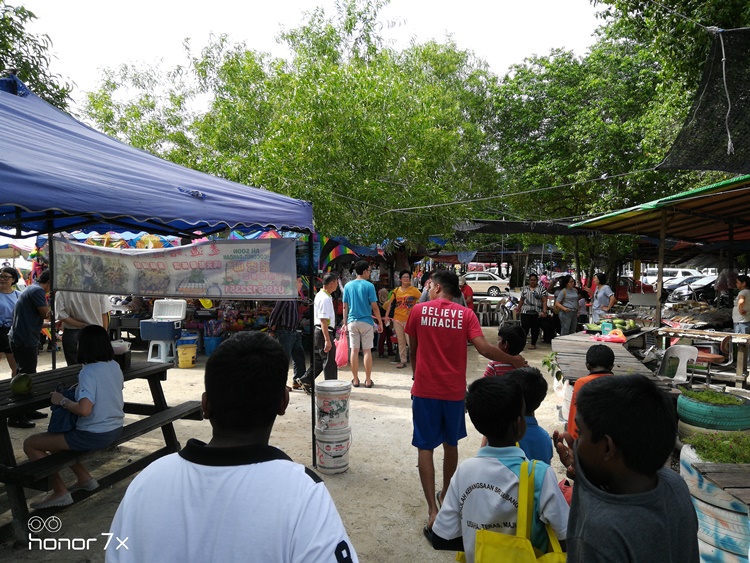 Another photo sample of colour contrast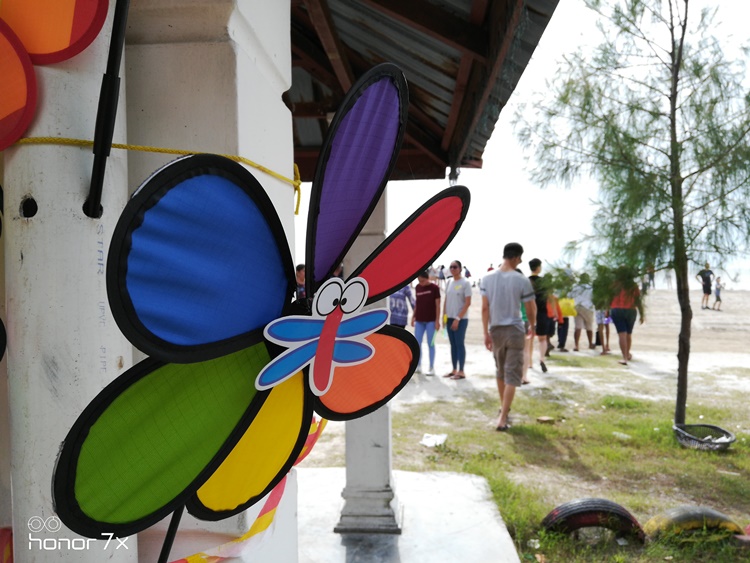 Attempted to take a picture with bokeh mode, doesn't seem that impressive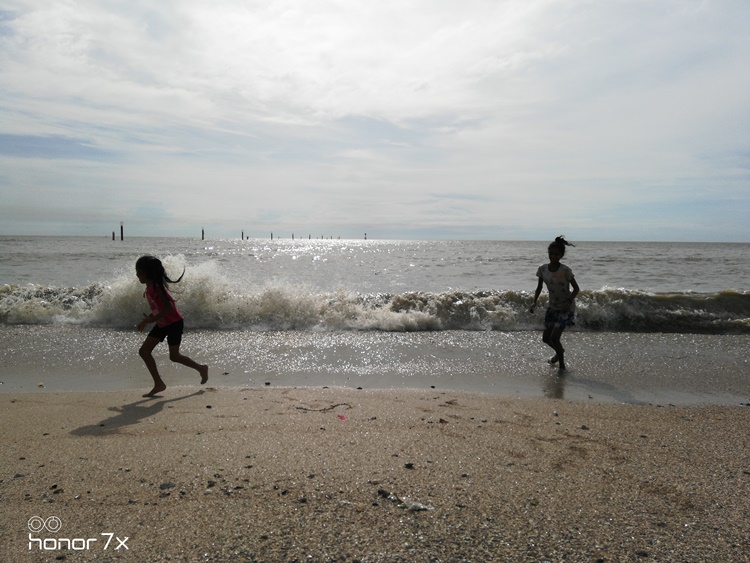 Notice how the wave behind the kid "freezes" in time quite well?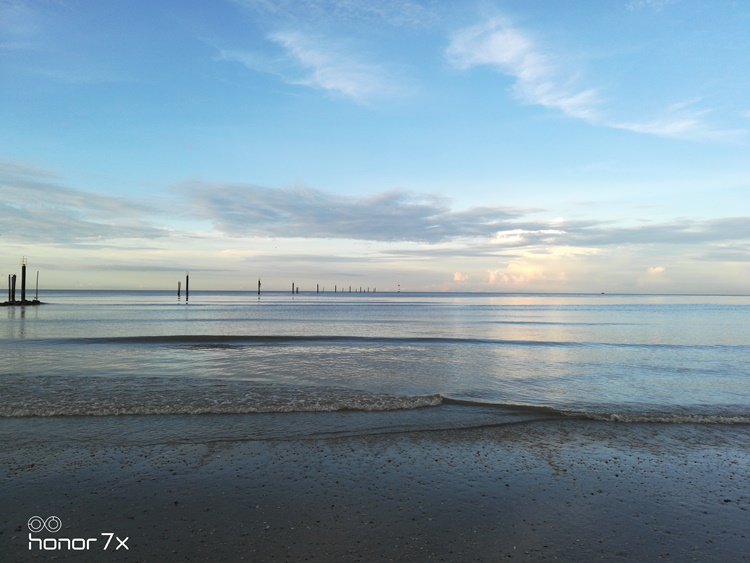 Taken during the morning at 7AM+, my favourite shot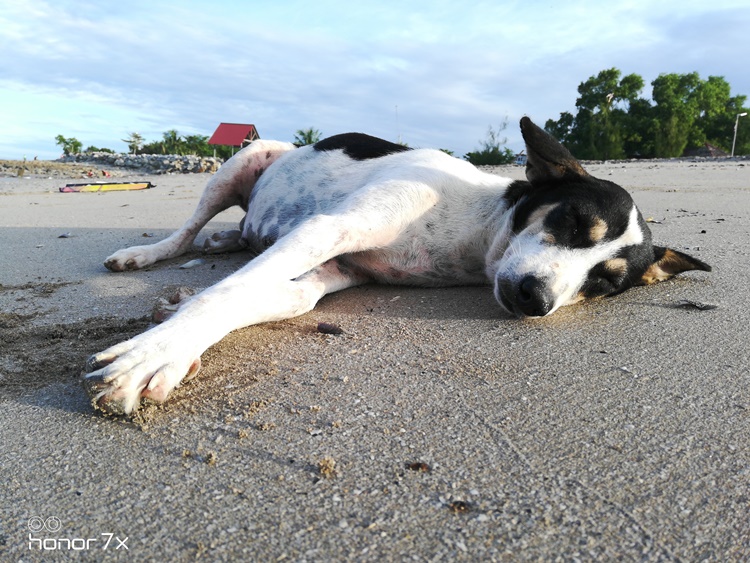 Medium shot, auto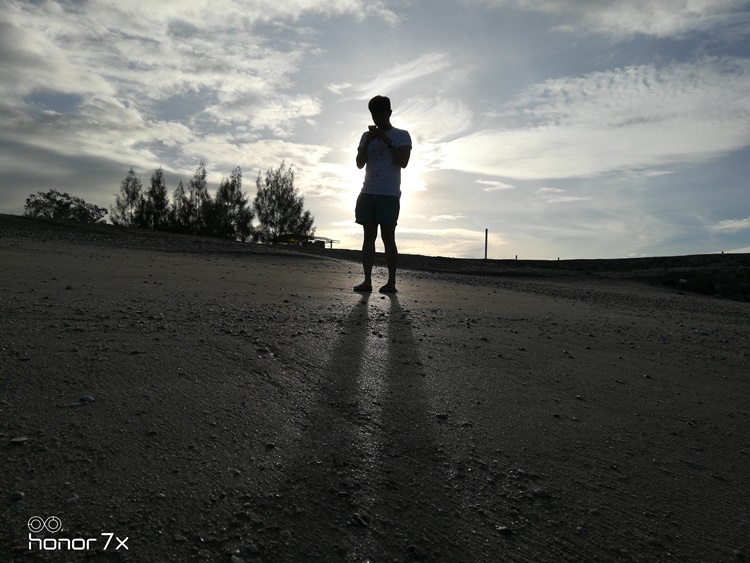 Silhouette shot, auto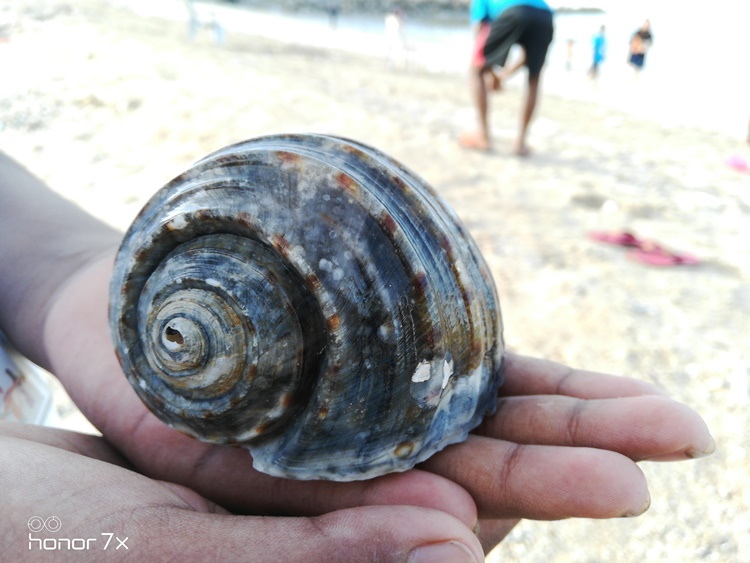 A close up, look at the shell's detail there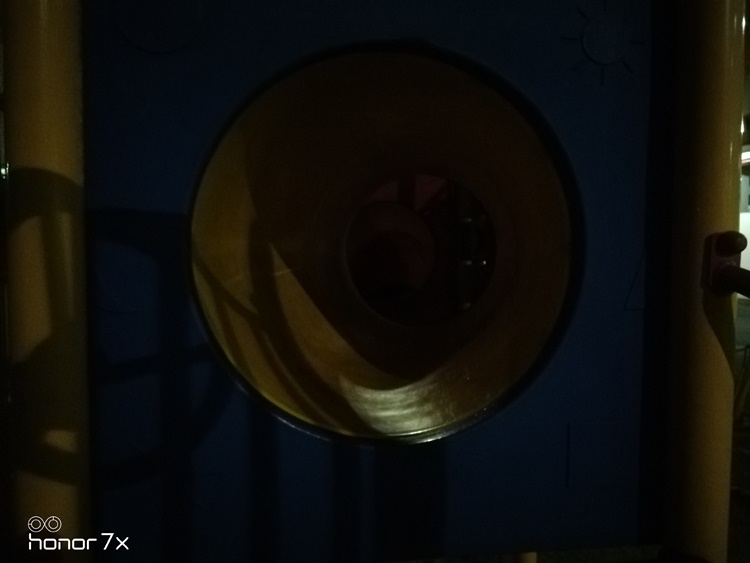 Low-light shot is kinda underwhelming, though, there was supposed to be more light than this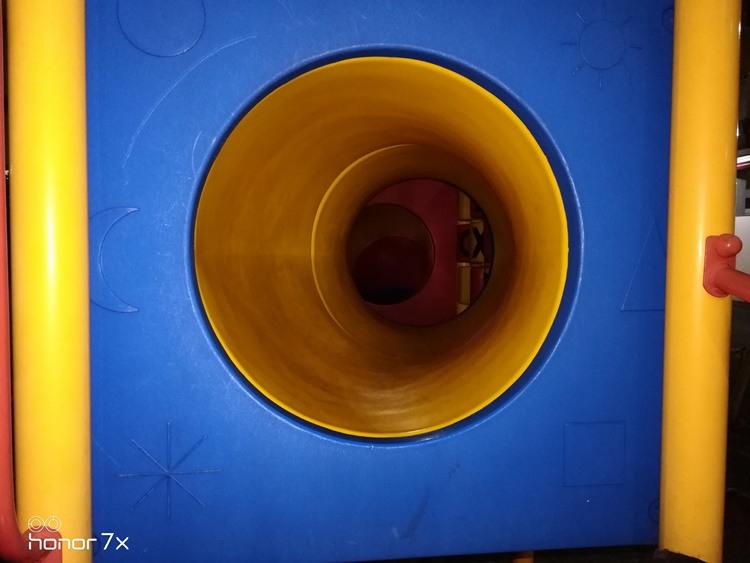 Flash mode on
Conclusion – A mid-range phone worth buying
For what it's worth, the honor 7X is a worthy mid-range smartphone that possesses a good camera, good battery life, reasonable performance and a pretty sturdy body yet looks fairly good at the same time. If I really have to nitpick, it would be that the bokeh effect could have been better, charging time needs to be faster, and gaming performance is just so-so. But those are just small issues.
Comparing with the Xiaomi Mi A1 which we recently reviewed, the honor 7X is a better buy since both retail at the same price of RM1099. If you somehow can't stand the bokeh effect and want the best, then you should go for the Nova 2i which costs slightly more at RM1299. There are other camera-centric smartphone options out there as well, as you have the selfie snapper OPPO F5 Youth (RM1098), Motorola Moto G5S Plus (RM999) and the most affordable one of all - the ASUS Zenfone Max Plus (RM899) which has a bigger battery capacity at 4130mAh and a 5.7-inch FullView display too. By the way, we haven't reviewed those three phones yet so we can't really say much.
So what do you think? Do you think we are giving too much "honor" for the phone? Let us know in the comments below, thanks for reading and stay tuned for more future reviews at TechNave.com.