iBeetle Volkswagon's answer for iPhone + Beetle fans, coming to Malaysia in 2014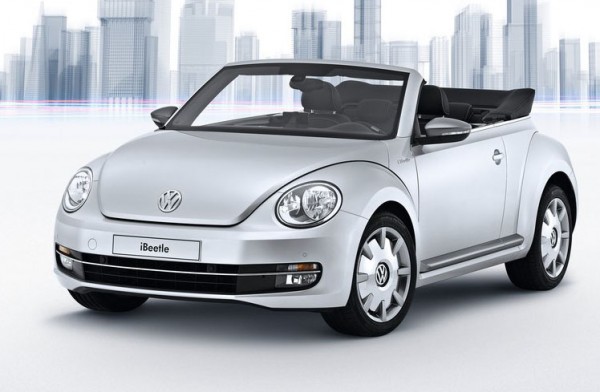 Volkswagon recently showed off the iBeetle at the 2013 Shanghai Auto Show. Featuring a Volkswagon Beetle with better Apple iPhone integration, the iBeetle offers a built-in docking station which allows the Apple iPhone 5 to be used as a mobile navigation system, entertainment hub and access the Beetle app on the iPhone.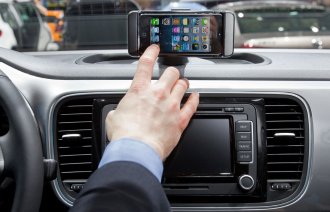 Installation is simply a matter of snapping on the Apple iPhone 5 to the dock in the middle of the dashboard. This allows the smartphone to access the car's sound systems and other sensors. The Beetle app then lets you access a number of features including Spotify, Expert, Trainer, Reader, Postcard, Photo, Post and Milestones which cover the whole gamut of navigation to digital video recording (DVR) and fuel economy tips to social media integration such as Facebook or Twitter.
Features to note such as Spotify allow you to hook up to your favourite online music while the Expert mode provides extended dashboard information such as oil, G-Meter and coolant temperature guages for the engine along with a chronometer and a compass. The aptly named trainer mode tracks your driving habits, distance and fuel economy values from point A to point B and allows you to share this information over the social media of your choice such as Twitter or Facebook.
According to Volkswagon, the iBeetle was made with the Apple iPhone 5 in mind, and as such will feature colours similar to the smartphone. The iBeetle will be available from early 2014 but advance sales will begin in October 2013. For more detailed information, check out the Volkswagon site.
Apple iPhone 5 Specs & Price >