iOS 12 brings performance increase to iPhone 5s and iPad Mini 2 onwards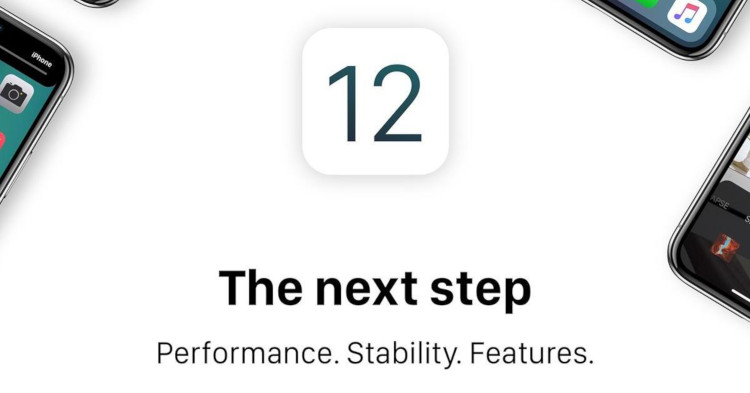 Apple has released the new and improved iOS 12 which brings several improvements such as performance as well as stability to new as well as older iOS devices starting from the iPhone 5s and iPad mini 2 onwards. Based on the changelogs, the new iOS 12 is expected be able to open up apps up to 70% faster while text input is up by up to 50%.
Based on the table courtesy of mydrivers.com, launching apps on the iOS 12 were faster by as much as 26.1% on the iPhone 5, 21.7% on the iPhone 6, and iPad mini 2 which saw the same 26.2% performance increase while launching app as well.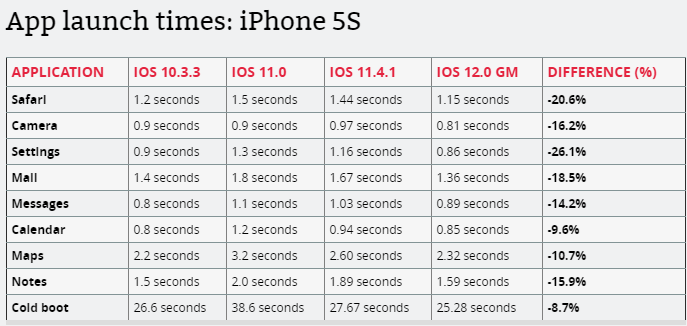 iPhone 5s, performance increase up to 26.1%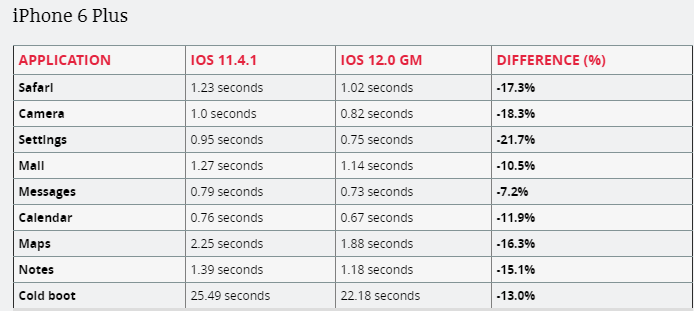 iPhone 6, performance increase up to 21.7%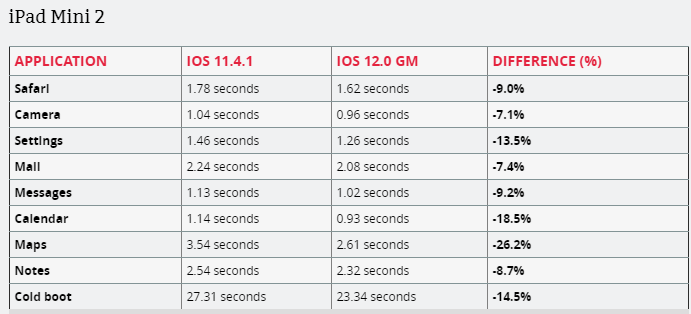 iPad Mini 2, performance increase up to 26.2%
Other than that, the keyboard also saw improvements as well. However, the performance increase were not noticeable even when running it through a 240 frame per second camera to spot the difference. For more updates like these, stay tuned to TechNave.com.