iOS 14 is now available, but should you wait or upgrade now?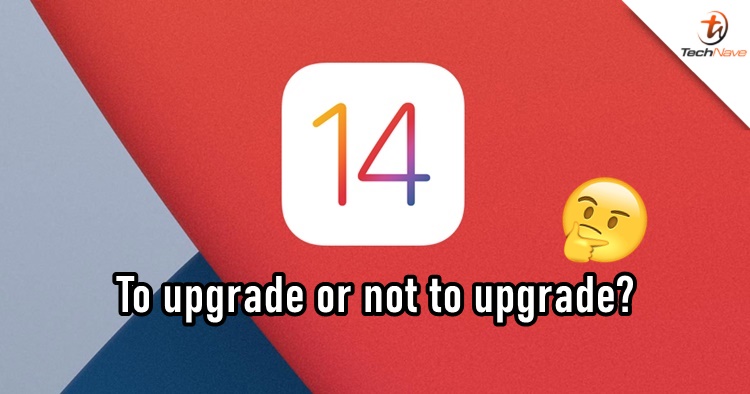 That's right, people. iOS 14 is now available to download globally and you should be able to find the update in your iPhone settings. However, during the Apple Event just yesterday (1AM, 16 September), the developers were only notified to submit their app optimization review to Apple in view of iOS 14.
One may argue that the developers had access to the iOS 14 beta version since June, but it seems that many of them weren't ready for the global launch yet. Usually, Apple would give them over one week notice in advance before the global release. That also means if you have updated your iPhone with the latest iOS, there may be a chance that some apps aren't optimized with it and could crash (especially mobile games). Nonetheless, most of our friends and family haven't experienced any of that (yet) after updating.
From visiting random accounts on Twitter, many developers aren't happy with Apple's last-minute notice and took their frustration online. You can check them below for your reading pleasure (lol).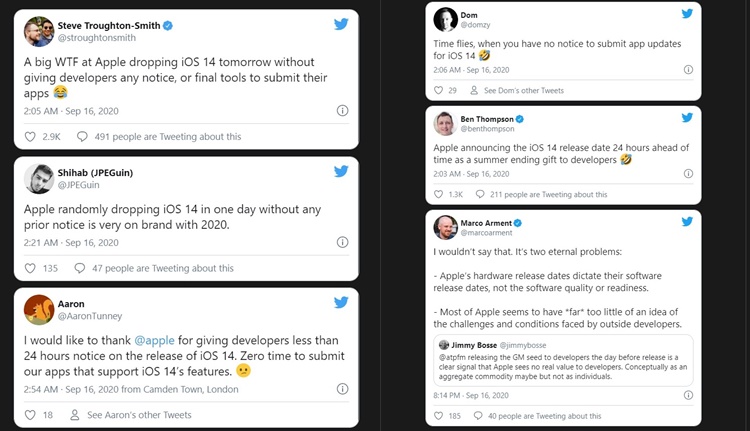 Besides iOS 14, iPadOS 14, watchOS 7 and tvOS are also available and ready to download globally. Also, the iPhones that are eligible for this update are the iPhone 6s series, iPhone SE (1st and 2nd gen), iPhone 7 series, iPhone 8 series, iPhone X and Xr, iPhone Xs series, iPhone 11 series and the iPod touch (7th gen). By the way, the iOS 14 update is almost 3GB so best to use WiFi to download it (duh). Stay tuned for more trending tech news at TechNave.com.