iPad mini 6 has a bizarre visual issue with the display when scrolling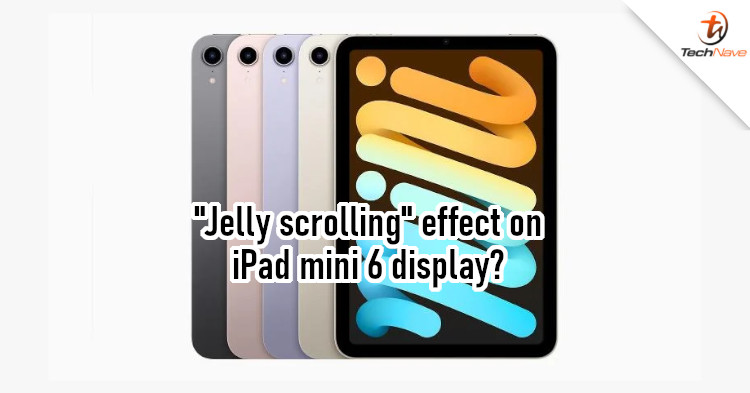 Apple launched the iPad mini 6 about two weeks ago, a new successor that's over 2 years in the coming. It's got better specs, a switch to USB-C, and other upgrades. However, users have reported that there is an issue with the display.
According to 9to5Mac, new owners of the Apple iPad mini 6 have reported that the device has what's called a "jelly scrolling" problem. There is a 'wobbling' effect on the screen when users scroll vertically in portrait mode. This effect is due to one side of the display refreshing at a slower rate than the other side, which is odd since this model doesn't even have a high refresh rate.
Here is is slow-mo video of scrolling on the iPad Min i slowed down EVEN MORE in a frame-by-frame step through. Notice how the right moves up faster than the left.

In normal usage you barely see it, but every now and then it become noticeable. In landscape it goes away entirely pic.twitter.com/iq9LGJzsDI

— Dieter Bohn (@backlon) September 22, 2021
Some owners attempted to replace their units with a new one at the store, but it seems plenty of other units have the same issue. We doubt that this is an issue with the display panel itself, as it would mean that Apple failed big with quality control. This is most likely a software issue with iOS 15, which was released recently.
The problem could be solved by the time the iPad mini 6 releases in Malaysia. But if it doesn't, just be aware that this issue exists. Having said that, are you planning to get Apple's new tablets? Let us know in the comments, and stay tuned to TechNave for more news like this.