iPhone 12 Pro takes top spot in app loading test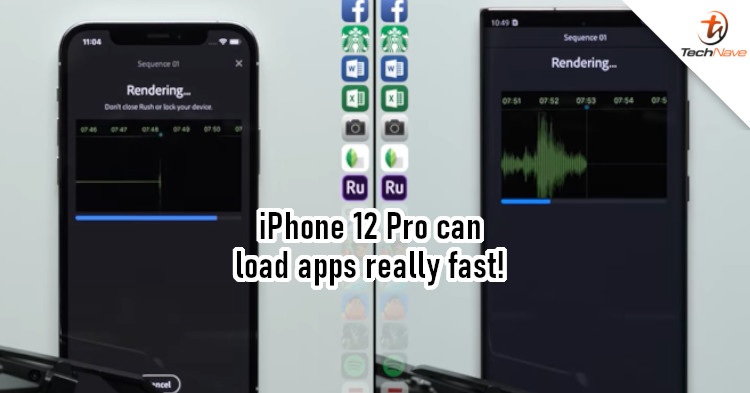 The performance of our phones is something many pay attention to. It gives users a gauge of how well the phone can do, especially in comparison to other devices. With that in mind, Apple fans would be glad to know that the iPhone 12 Pro is fantastic when it comes to loading apps.
According to PhoneBuff, the Apple iPhone 12 Pro is now the top device when it comes to app loading speed. It outperformed the Samsung Note 20 Ultra in PhoneBuff's speed loading test. In other words, the A14 Bionic chipset and 6GB RAM on the iPhone 12 was more than capable of beating a device with the Snapdragon 865+ chipset and 12GB of RAM.
Mind you, the video does show you that the iPhone 12 Pro has areas where it's weak at. Some apps loaded slower on the iOS and the Galaxy Note 20 was faster with certain tasks like photo editing. But the iPhone 12 Pro took a big lead in video rendering, and even proved that 6GB of RAM was enough for it to multitask.
If you plan to multitask and render small videos, then the iPhone 12 Pro sounds like an option to consider. With that said, what do you think about this? Will faster-loading speeds and multitasking be features you'd want? Let us know in the comments and stay tuned to TechNave.com for more news like this.