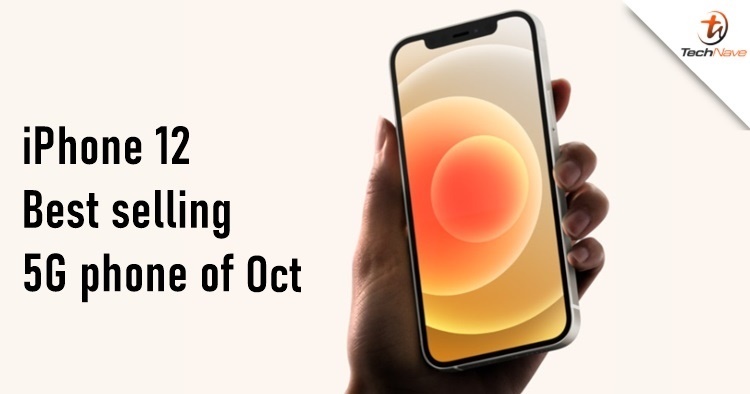 If there's one year to describe 2020 smartphones, it would have to be the year of 5G devices. Although it's weird to launch 5G devices when the technology is not commercially ready and steady, we aren't going to talk about that. Today, we will be reporting on the recent best selling 5G smartphone which is the iPhone 12.
According to a new report by Counterpoint Research, the iPhone 12 became the top 5G smartphone in just two weeks. Since Apple separated two iPhone 12 models for October and November respectively, that means consumers have been getting the iPhone 12 and iPhone 12 Pro. With the impressive sales, it made the iPhone 12 as the 7th best selling 5G phone sold between January and October this year.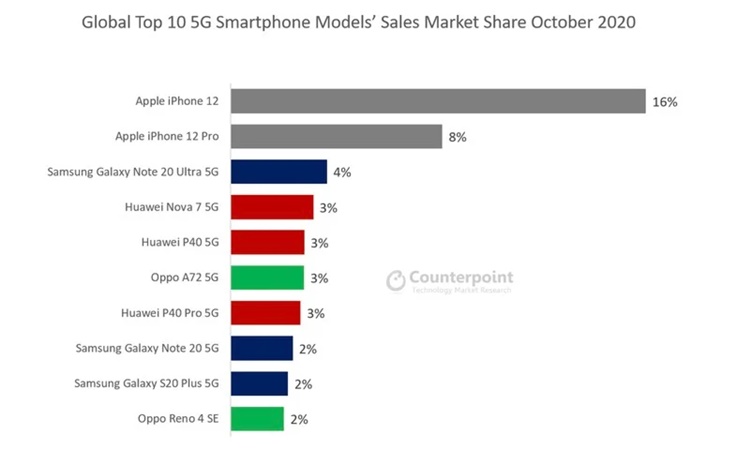 As for the iPhone 12 Pro, it's actually the second best selling 5G smartphone behind the iPhone 12, whereas the Samsung Galaxy Note 20 Ultra 5G came in third place. There are a few factors on the success of the iPhone 12 and 12 Pro, Counterpoint believed that it may have to do with the 5G upgrade and the telco carrier promotion within the U.S. However, we would like to think that most consumers (who are casuals) are just fine with the iPhone 12 configuration and features that fit their lifestyle.
If you would like to read the full news report, you can visit Counterpoint's research right over here. Stay tuned for more trending tech news at TechNave.com.