iflix introduces new Playlists feature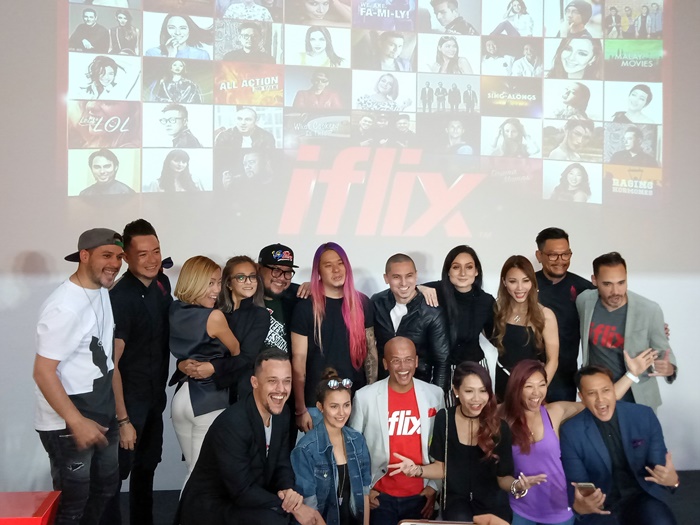 Patrick Grove, iflix Co-founder and Chairman (2nd row, far right), Mark Britt, iflix CEO (1st row, far left) and Azran Osman-Rani, iflix Malaysia CEO (1st row, center), celebrating the launch of iflix 'Playlists' with (2nd row, from L-R) Chef Nik Michael Imran, Chef Sherson Lian, Serena C, Sazzy Falak, Afdlin Shauki, Darren Teh from An Honest Mistake, Zain Saidin, Sasha Saidin, Hannah Tan, and Chef Johnny Fua as well as (1st row, from L-R) Juliana Evans, Hunny Madu, Linora Low, and Nash Idrus.
Today, iflix has announced a new feature and launch Playlist, bringing 50 Malaysia's most influential people and personalities and their fans together, which includeAfdlin Shauki, Sazzy Falak, Maya Karin, Diana Danielle, Sasha Saldin, Dynas Mokhtar, Juliana Evans, Zain Saidin, Amber Chia, Hannah Tan, Linora Low, Resh and many more.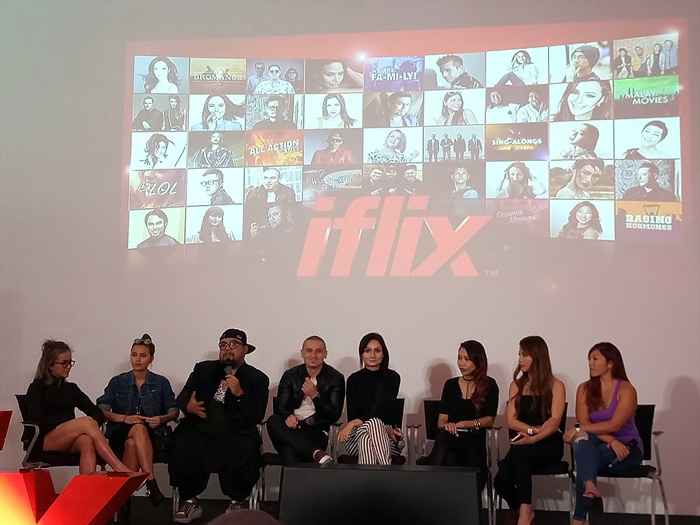 QnA with the celebrites on stage
iflix's new Playlist feature, revolutionizes the content discovery experience, enabling members to find out new TV shows and movies from the people and trusted sources they already have, as well as offering members to follow their favourite personal playlist to find out what their the celebrities are doing, for example, what comedian Afdin Shauki watches at home, or what's Diana Danielle's favourite go-to action movies, or what actress and mum Sazzy Falak is indulging after she put her twin daughters to bed. This is the new "People" category of celebrities and pesonalities offered in the Playlist, below are other category that members can enjoy:
#onlyoniflix – features many highly acclaimed and award winning shows such as Mr Robot and Emmy award Fargo and more
Superhero Squad – features telesision and cinme's fgreatest heroes including Captain America, Thor, The Dark Kinght, Flash, Ironman, Arrow and more
Bromance – features Hollywood's greatest male pairings such as Starsky & Hutch, Rush Hour, Dude, Where's My Car, Shanghai Knights aDodgeball and more
To Infinity and Beyand – features iconic sci-fi movies and shows like Starship Troopers, Dr. Who, Falling Skies, The 100, X-Files, and more
Paranormal Activities – features thrilling horror films like The Exorcist, The Omen, The Sixth Sense, The blair Witch Project and more
Sing Alongs – features all-time favourite musicals like Glee, Empire, Chicago, Nashville, School of Rock and more.
iflix Malaysia CEO, Azran Osman-Rani commented: "Malaysia are utterly passionate about their homegrown celebrities and entertainment. Our new Playlist features is the perfect tool coneecting members to their favourite icons."

"At iflix, we are obsessively focused on customers experience. With an immense library of thousands of TV shows, movies and more on offer, it can sometimes be difficult to choose what to watch next. Playlists allows iflix members to engage with their favourite entertainment personalities and infliencers to see what they're watching or choose shows according to their interests and entrrtainment preferences for a specially curated experience." he concluded.
The service is currently priced at only RM10 per month in Malaysia for unlimited access with no ads, for new subcribers, iflix offers a complimentary 30-day trial with full access to its world-class service, features and content. For more information, visit www.iflix.com to check it out.