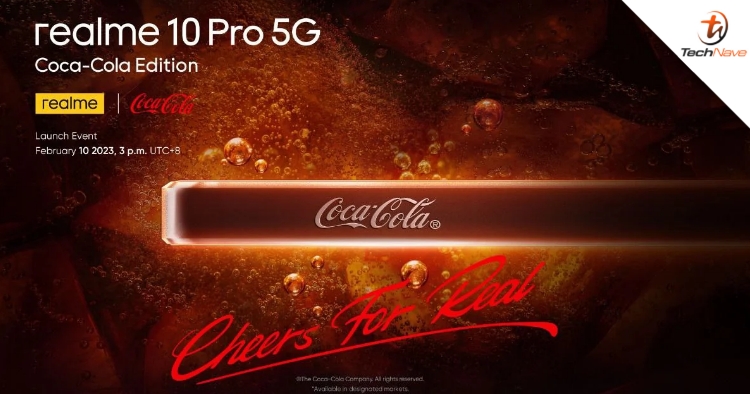 Previously, we reported that an upcoming Coca-Cola smartphone that surfaced online is likely to be a special edition of the realme 10 Pro 5G. Well, realme has since confirmed the matter and announced that the 'refreshing' device will debut in India at 12.30pm local time on 10 February 2023.
According to the official launching event website, the special edition smartphone is dubbed "the industry's bubbliest collaboration ever", with the tagline of the Coca-Cola smartphone seeming to be "Cheers for real" which is a clever play on both the carbonated drink and the realme brand.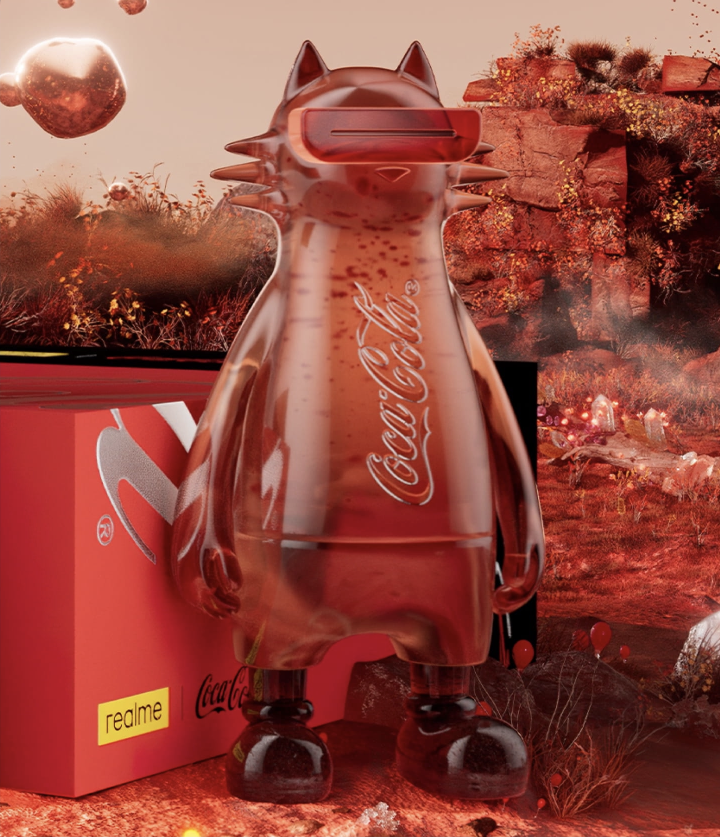 There's also an interesting image of what looks like a humanoid cat figurine with the Coca-Cola logo on its body which may come included with the special edition smartphone. Furthermore, at the back of the poster seems to be the packaging for the 10 Pro 5G Coca-Cola Edition.
Not much is known about the upcoming smartphone just yet, though it is believed to have the exact same specs as the 10 Pro 5G but with a Coca-Cola-themed design both on its hardware and software. Check out our coverage of the 10 Pro 5G to find out more about the device.
So, what do you guys think of this collaboration between realme and Coca-Cola? Would you grab one if it's available in Malaysia? Share your thoughts with us in the comments below and stay tuned to TechNave for more tech news such as this.