realme Malaysia has extended its realme X2 Pro and realme Buds wireless special giveaway to one more day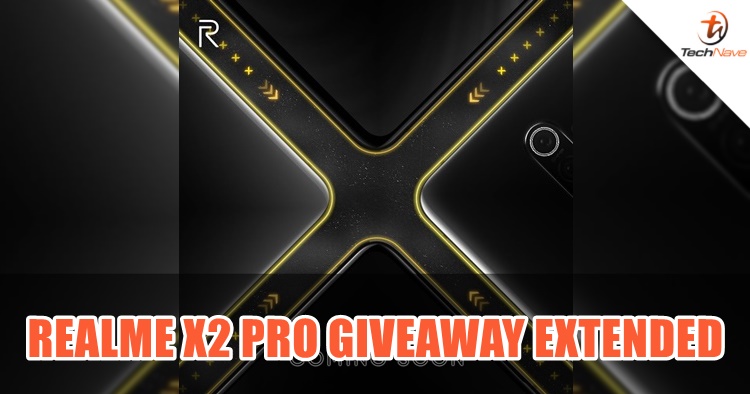 In early November 2019, we reported that the realme X2 Pro has passed SIRIM certification and it seems that there is a hype going on. To get everyone more excited about the new flagship, realme Malaysia posted a special giveaway post which includes realme X2 Pro and realme Buds wireless! Winners will be randomly selected and the giveaway will end on 26 November 2019.
The goal was to "Like" and "Share" the giveaway post which will unlock the realme X2 Pro (x3) and realme Buds wireless (x10) once it reached 10,000 shares. Initially, the giveaway was supposed to end on 24 November 2019 and it only reached 8.3k shares. But realme Malaysia has extended it again until 26 November 2019 due to popular demand. This time, the giveaway post has achieved the goal and if you happened to be one of them, you ought to pray now and get lucky to bring home either a realme X2 Pro or realme Buds wireless.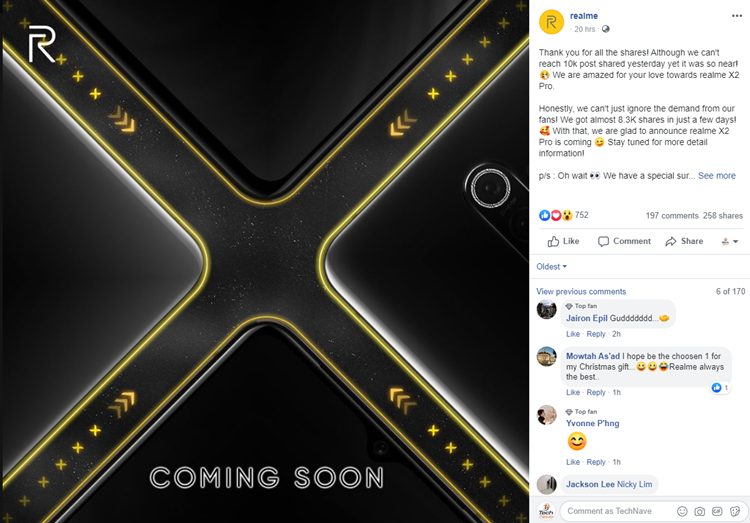 Of course, this goes without saying but as usual - remember to set your account as public with the hashtags #FullSpeedFlagship, #MYrealmeX2Pro, #realmeMalaysia and #realKUAT so that the company can notice you. Good luck and all the best!
Are you excited about the realme X2 Pro? We think it has the potential to be the real next flagship killer. Why? You can check out the tech specs from the SIRIM news. Stay tuned for more realme news at TechNave.com.
Realme X2 Pro Specs & Price >