realme X50 Pro 5G review - A flagship device that's great to use, but has some minor flaws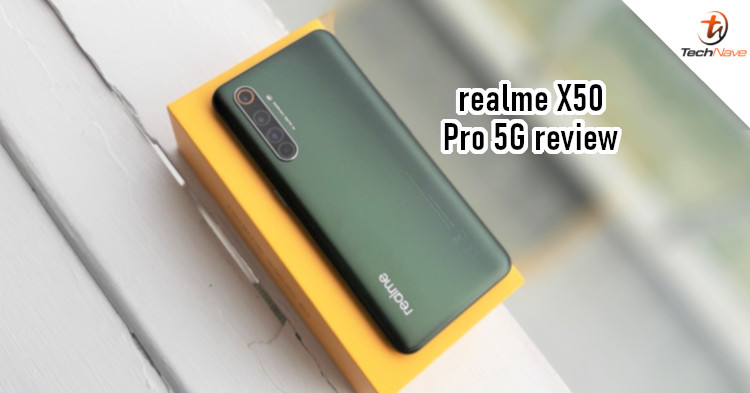 Near the end of 2019, most smartphone brands have already started producing devices with 5G support. realme has been doing the same and one of its latest is the realme X50, which was first launched in China.
For your information, the realme X50 series is the first 5G device from realme. The best model in the X50 series would be the realme X50 Pro 5G that is now available in Malaysia. In this article, we won't be touching on the 5G network in Malaysia. Instead, we will be doing a review of the realme X50 Pro 5G. So, is the first 5G device from realme worth grabbing? Read on to find out!
Design - Looks plain, but colours are attractive
Design is something very subjective, as it depends on individual tastes. But in our opinion, the design of the realme X50 is simple and it looks like any other Android flagship device. However, what's interesting would be the colour options offered. In Moss Green (green) and Rust Red (red) colours, the phone has a bolder look. Incidentally, the realme X50 Pro 5G we received for review is the Moss Green coloured one.
The back panel of the device is covered with glass that has a matte finish, which gives the user a more comfortable grip. Not only that, but fingerprints will also not easily stick to the device. The arrangement of the rear cameras is also commonly seen on other devices, but the colour of the back of the device plays an important role. You can see for yourself from the pictures below.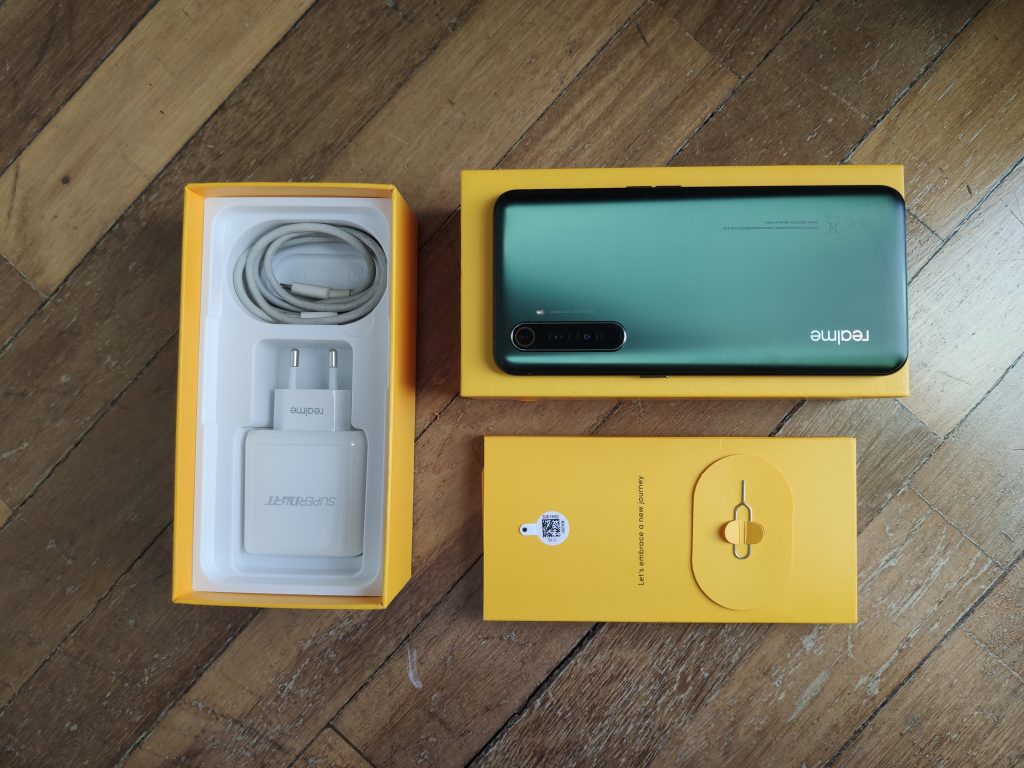 What's in the box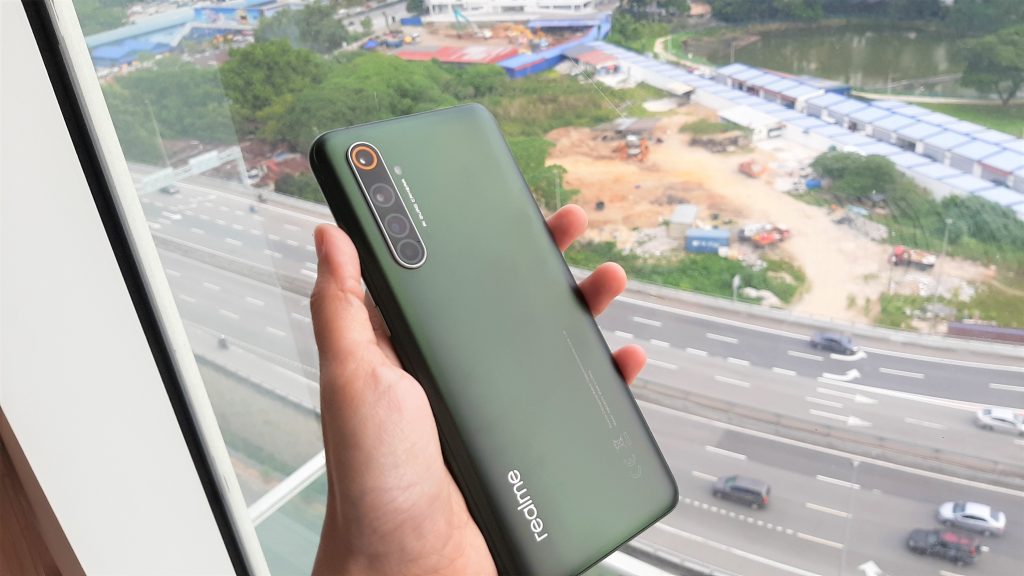 The Moss Green colour looks good and attractive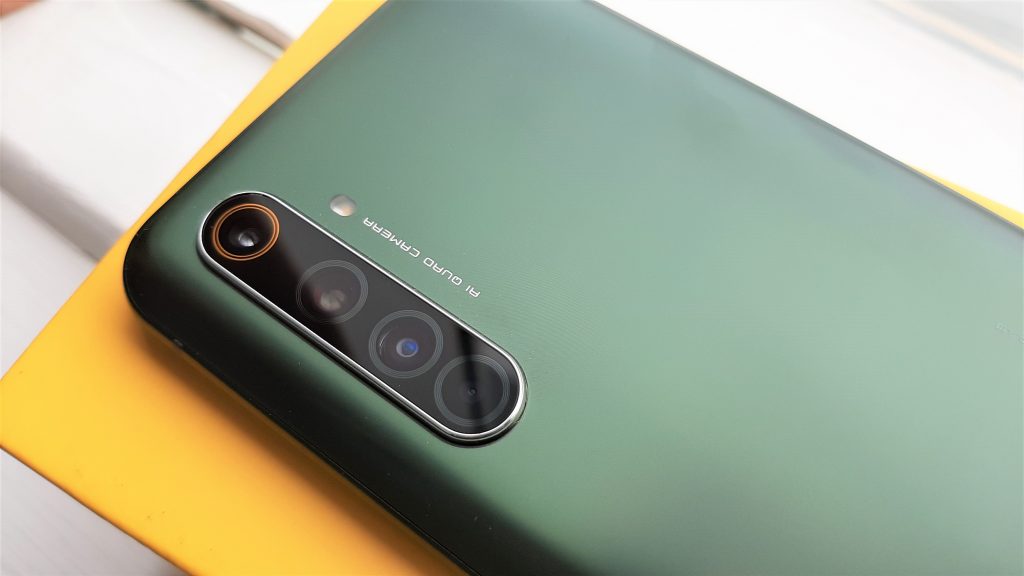 Rear cameras have a standard arrangement
On the front, the phone comes with a 6.44-inch Super AMOLED display with a 92% screen-to-body ratio pill-shaped cutout that contains two selfie cameras. Some may find the pill-shaped cutout a bit annoying, but so far, it is the best design to fit in two cameras.
Slightly unusual here is the positions of the buttons. Specifically, with the volume buttons being placed on the left. Also, like some smartphones have started to do, the X50 Pro doesn't have a 3.5mm audio jack.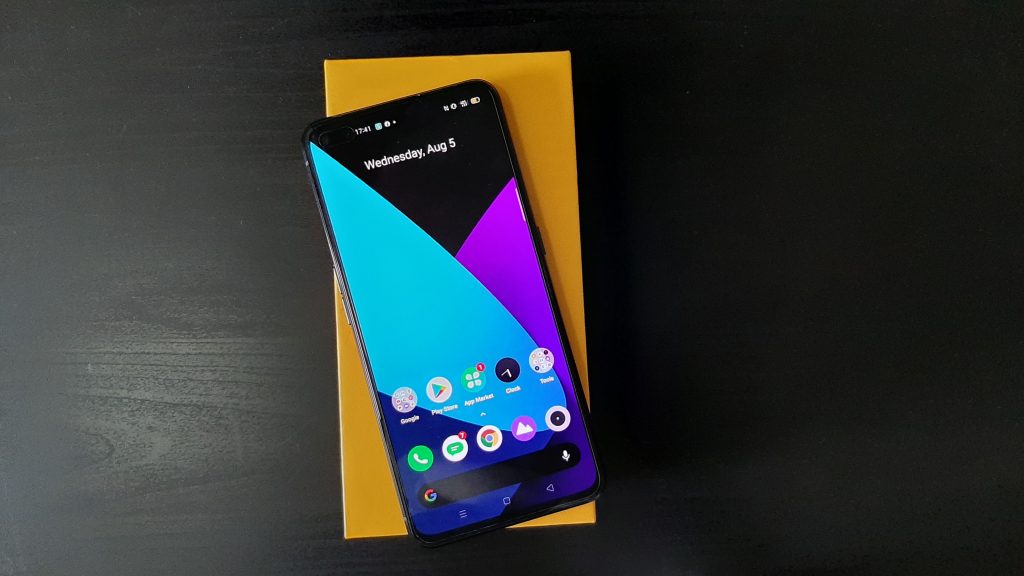 6.44 inch Super AMOLED screen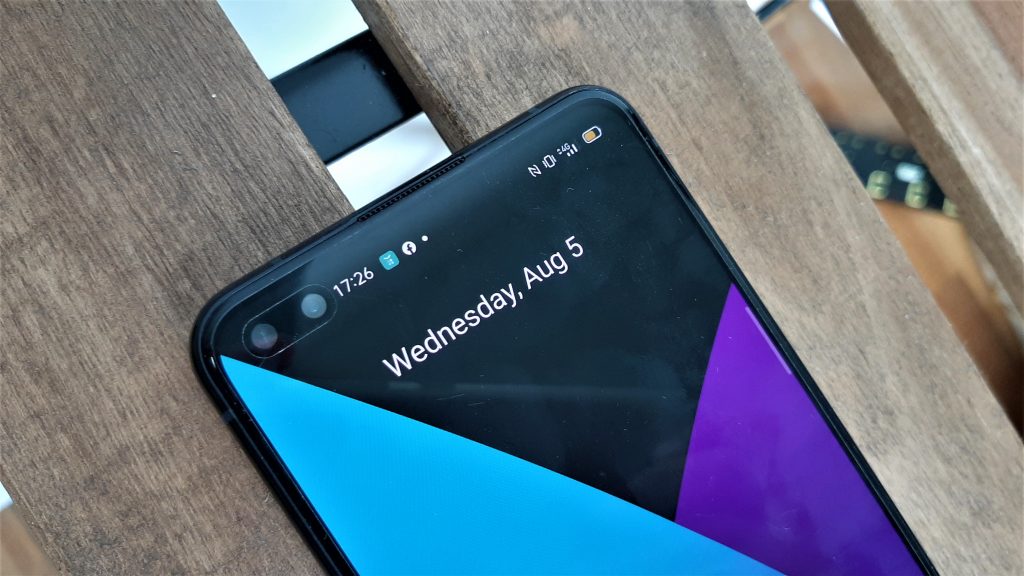 Dual selfie cameras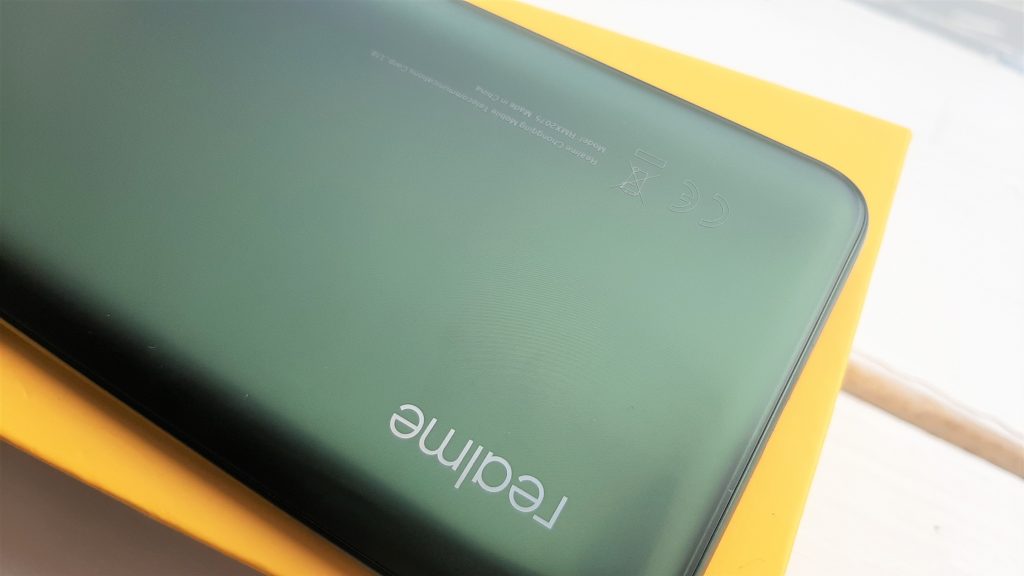 realme logo on the back of the device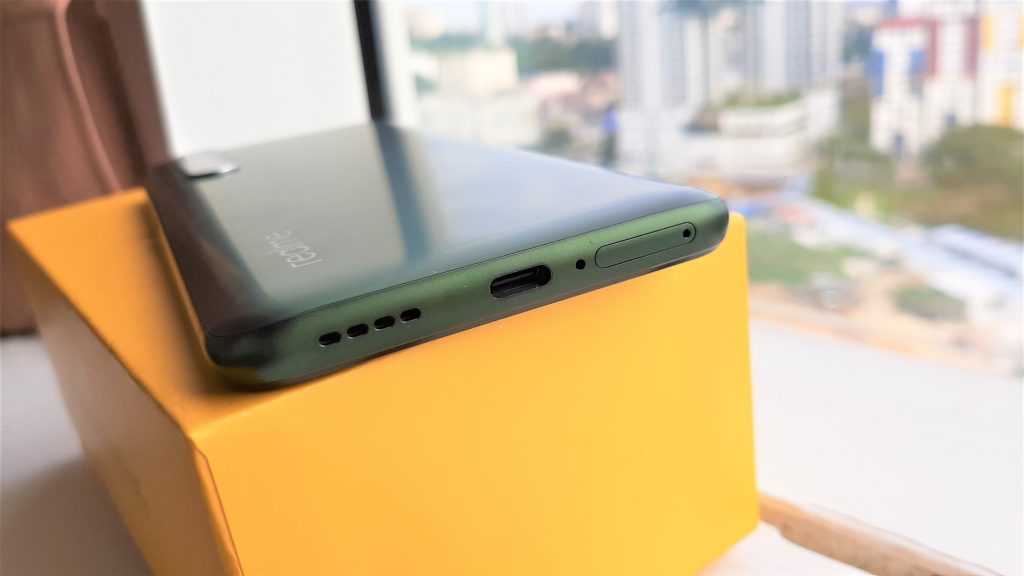 Speaker grille, USB-C port, and SIM slot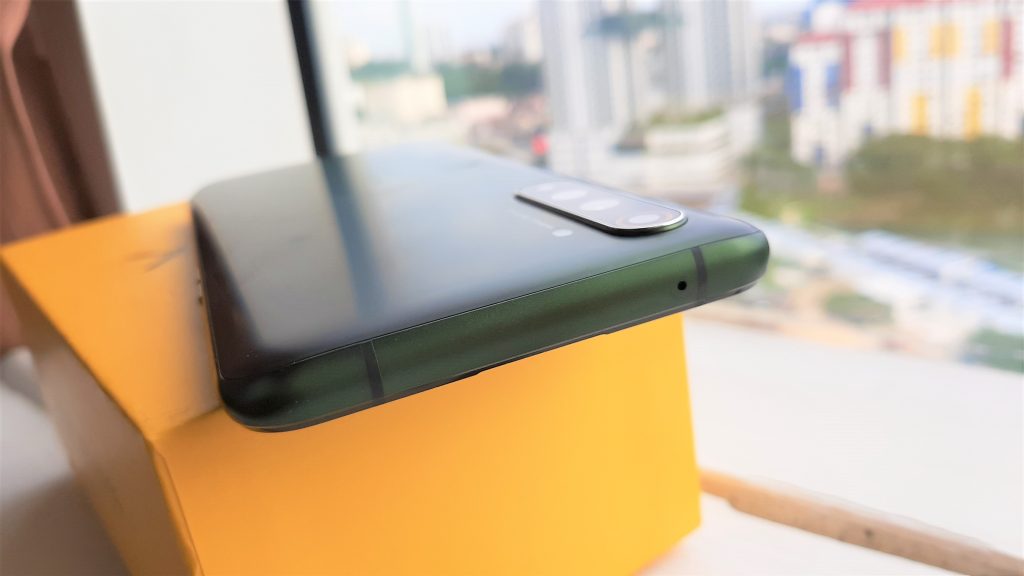 The top of the device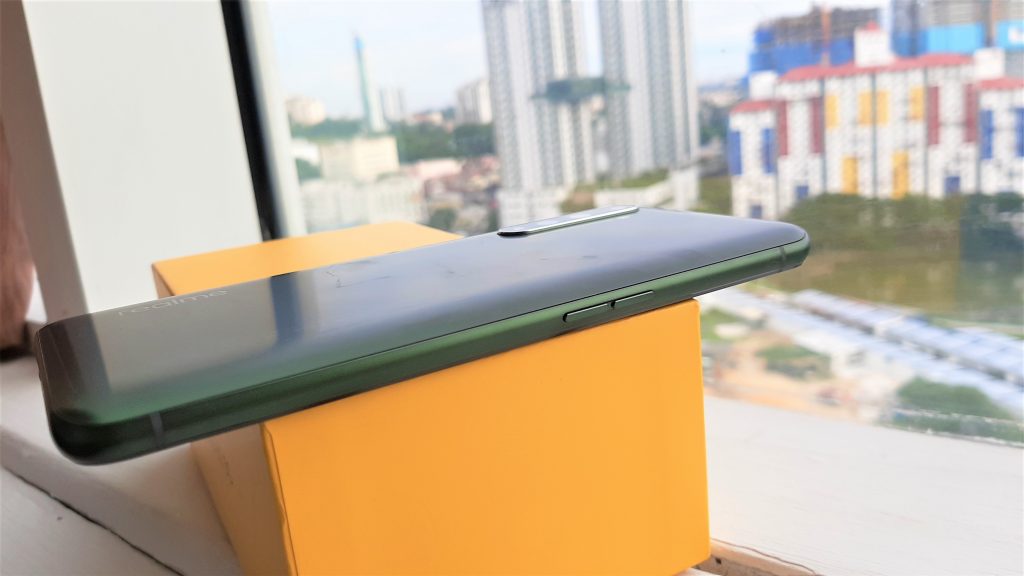 The volume buttons on the left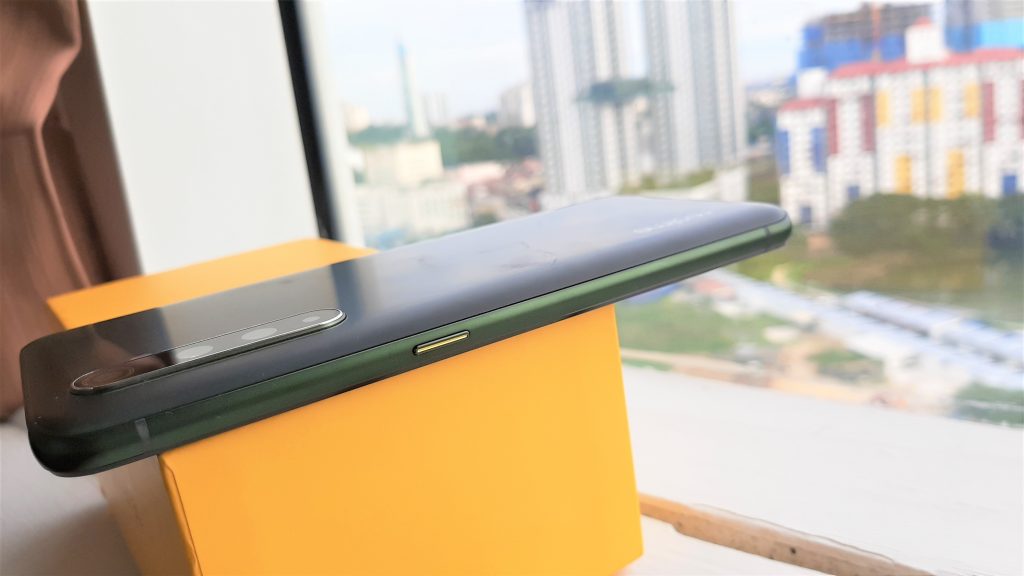 The power button on the right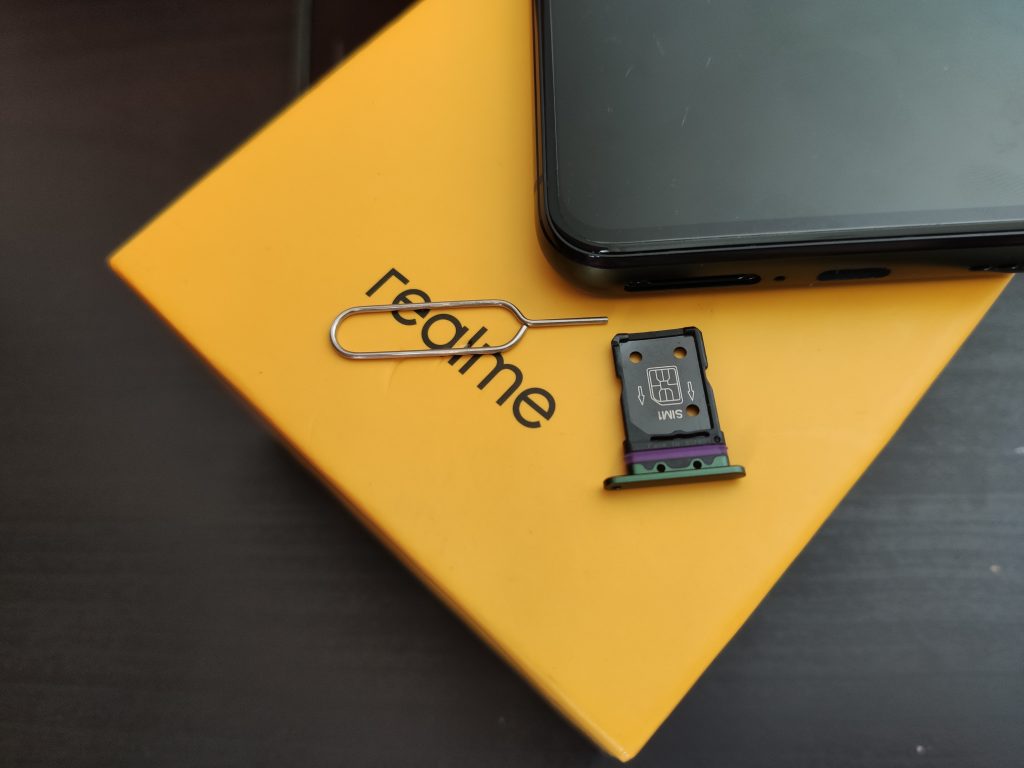 SIM slot
From our experience with using the phone, we found that it feels a bit heavy when held. But that could be due to how we're used to carrying lighter devices (you can check the device's weight in the tech specs section).
Another disappointing factor is the lack of a MicroSD slot. On the flip side, the existing storage should be more than enough for most users.
Tech specs and features - The first 5G flagship from realme
You can probably tell most of the high-end features and specifications that a flagship device can have in 2020. Besides the Snapdragon 865 chipset, this phone has a whopping 12GB of RAM to go with its 256GB of internal storage. You can check the list below for the key tech specs and features of the phone.
Dimensions - 159 x 74.2 x 8.9 mm
Weight - 205g
Chipset - Snapdragon 865
Memory - 12GB RAM + 256GB ROM
Display - 6.44-inch AMOLED, 1080 x 2400 pixels, 90Hz refresh rate
Rear cameras - 64MP + 12MP (telephoto) quad main camera + 8MP (ultra wide) + 2MP (depth)
Front cameras - 32MP + 8MP dual-camera (ultra wide)
Battery - 4200mAh with SuperDart Flash Charge 65W
Connectivity - Bluetooth 5.1 support, NFC
Others - Under-display fingerprint sensor, Face Unlock
UI for the X50 Pro 5G
As you can see from the screenshots above, the realme X50 Pro 5G uses the Android 10-based realme UI 1.0. It's a rather neat interface with a minimalist design and round-shaped icons.
The fingerprint sensor under the screen also works well and unlocks without noticeable delay. Alternatively, you can use face unlock for this device as well. Detection is quite fast in either case, so it really depends on your preference.
Performance - No real complains, except maybe the camera
Before moving on to performance, it wouldn't feel complete if we don't throw in some benchmark scores. As always, we tested the realme X50 Pro 5G using 3DMark.
From the results, you can see that the phone should have no issues with games. The score is relatively high and serves to highlight the excellence of the Snapdragon 865 chipset.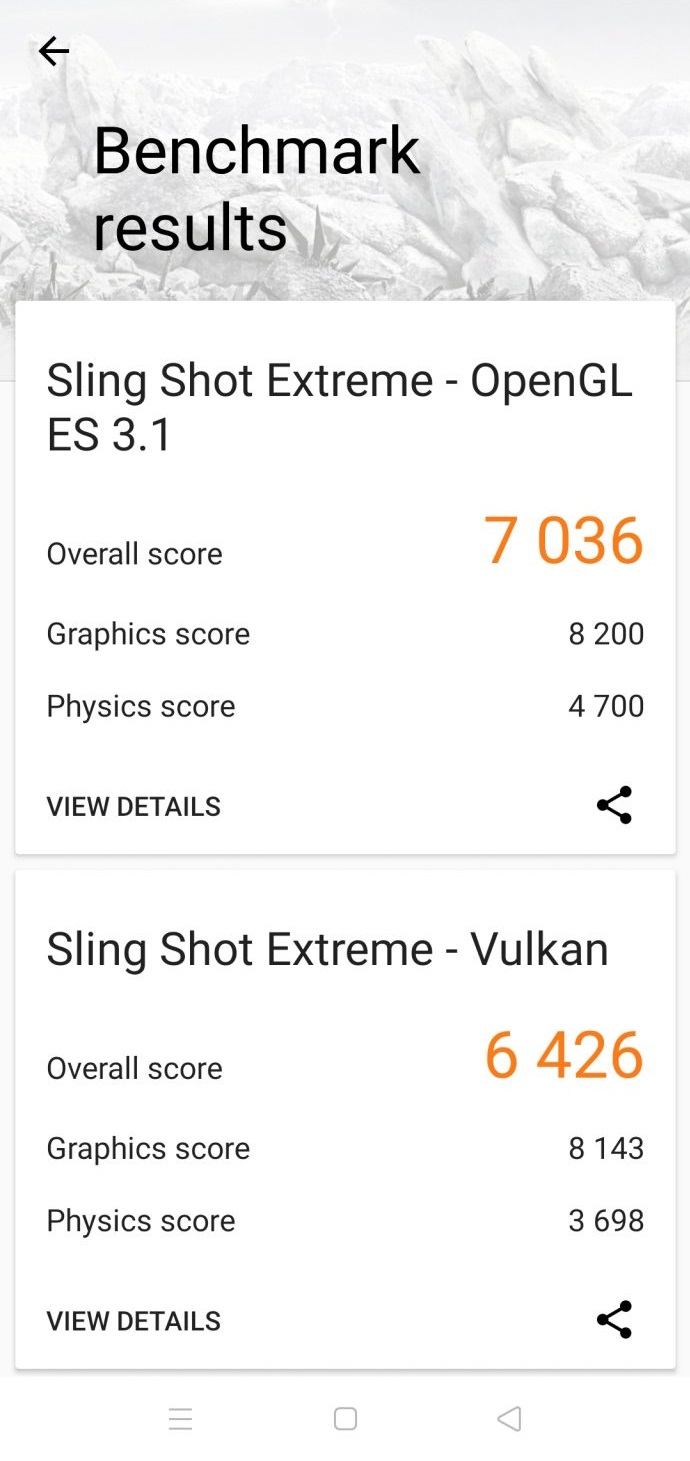 When it comes to actual gaming, we don't have any complaint to write about. You can set any game to the highest setting and it won't encounter any issues with this phone. Also, the 90Hz refresh rate provides a smooth and satisfying gaming experience.
If you want an example, you can set the graphics settings and frame rate for Call of Duty: Mobile to the highest settings and the phone will run without any problems.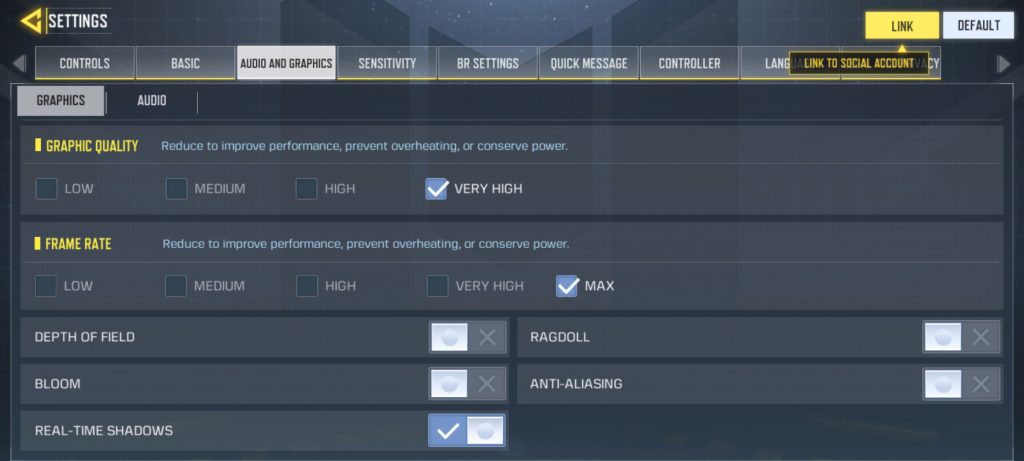 Highest settings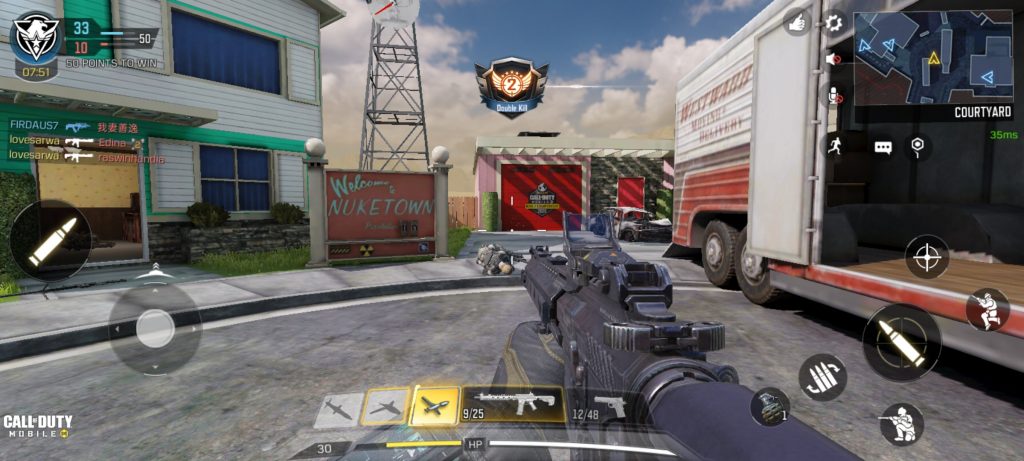 Game runs smoothly
Even after gaming for almost two hours, there was no overheating problem. It was only a little warm but the temperature wasn't high, which is due to the Vapor Cooling System.
As for audio performance, this device comes with two speakers, as well as Dolby Atmos and Hi-Res Audio support. The first speaker is located at the bottom of the device and the second can be found at the top of the device.
We were quite satisfied when it comes to gaming and watching movies on this phone. The quality of the audio is great here and the 90Hz Super AMOLED screen, with 100% colour gamut and 1000nit brightness level, makes the experience all the more satisfying.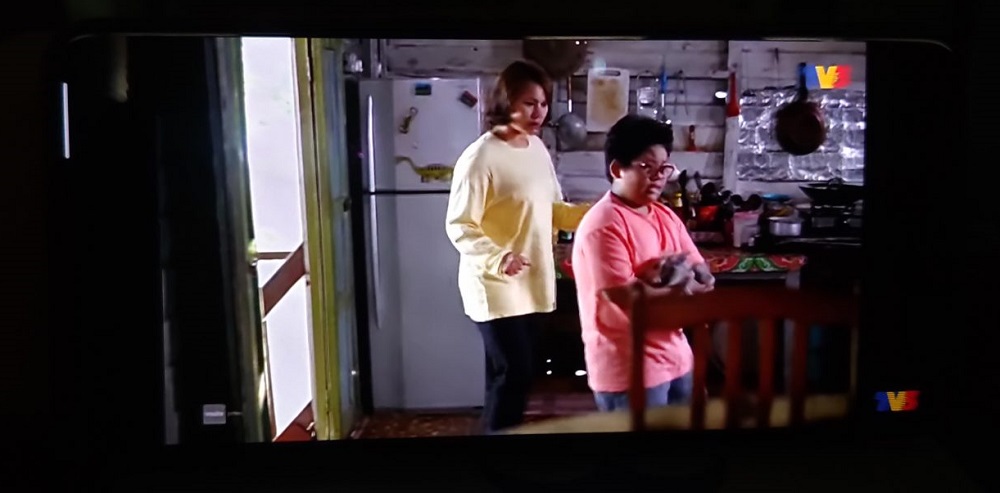 Watching Kampung People
Moving on, the realme X50 Pro is equipped with a 4200mAh capacity battery. Now that there are phones out there with battery capacities of 5000mAh and more, you may find that 4200mAh isn't much. But the phone also comes with a SuperDart Charge 65W fast charger.
For charging, it only takes about 37 minutes to go from 0% to 100%! If you're not using the device much, the battery can even last up to 2 days. If you use it normally and play games often (or watch a video or two sometimes), it should be more than enough to last until you're ready to go to sleep. Overall, the durability depends on how you're using the device.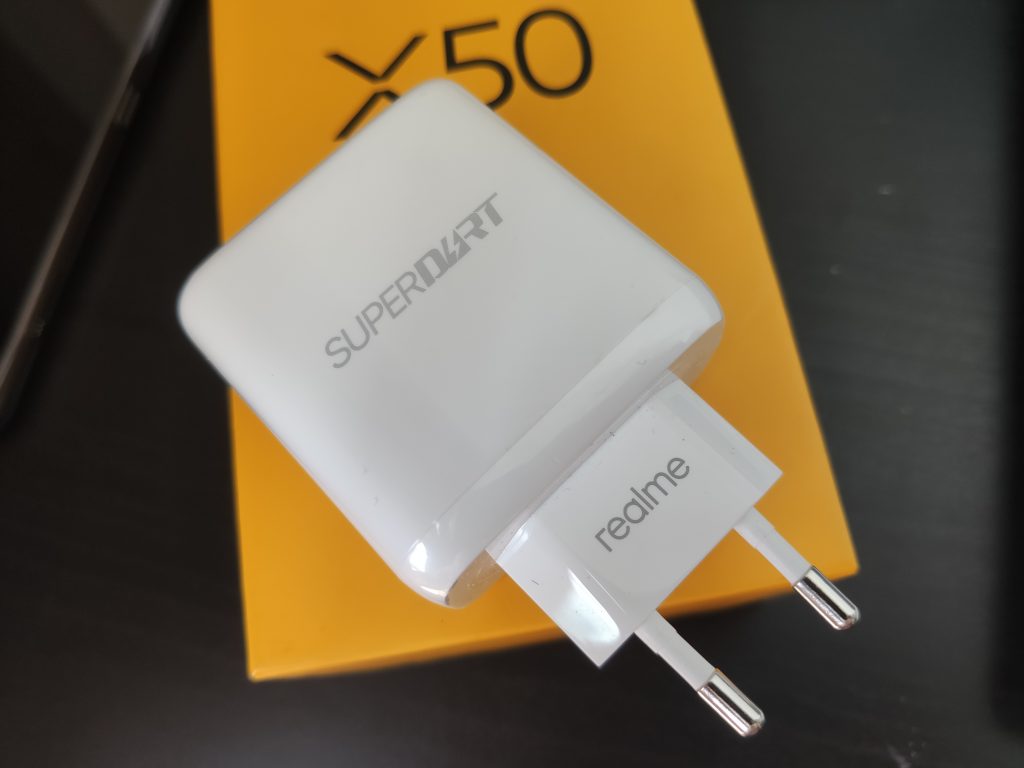 65W SuperDart Charge Charger
During our 2 weeks with the realme X50 Pro 5G, we also managed to test the cameras. For your info, the rear cameras consist of one 64 MP main camera, 12MP telephoto lens (2x optical zoom), 8MP ultra-wide lens, and a 2 MP depth sensor.
To be honest, even camera performance could be subject to personal taste. While professionals may prefer real-life accuracy, normal users may either prefer more natural colour images or more saturation.
If you prefer natural colours, you might not like what this phone's 64MP main camera can do. The colour saturation seems to be on the heavier side. Fortunately, you can adjust the colour saturation level via the photo editing interface on this device itself. Well, take a look at the sample shots below and judge for yourself.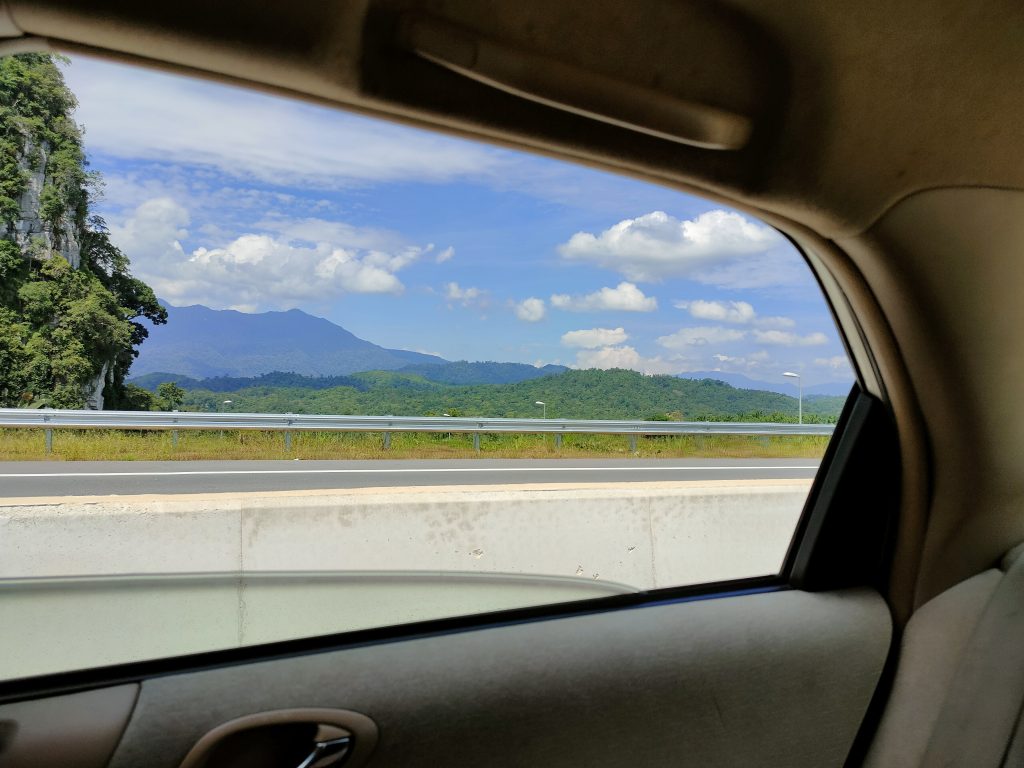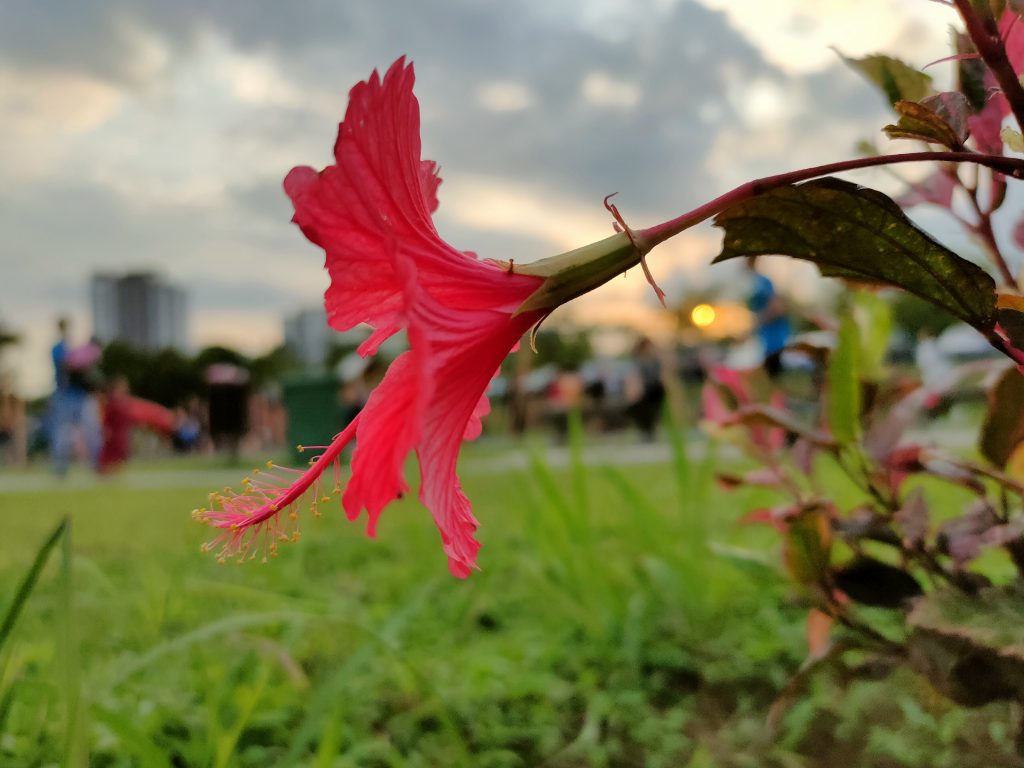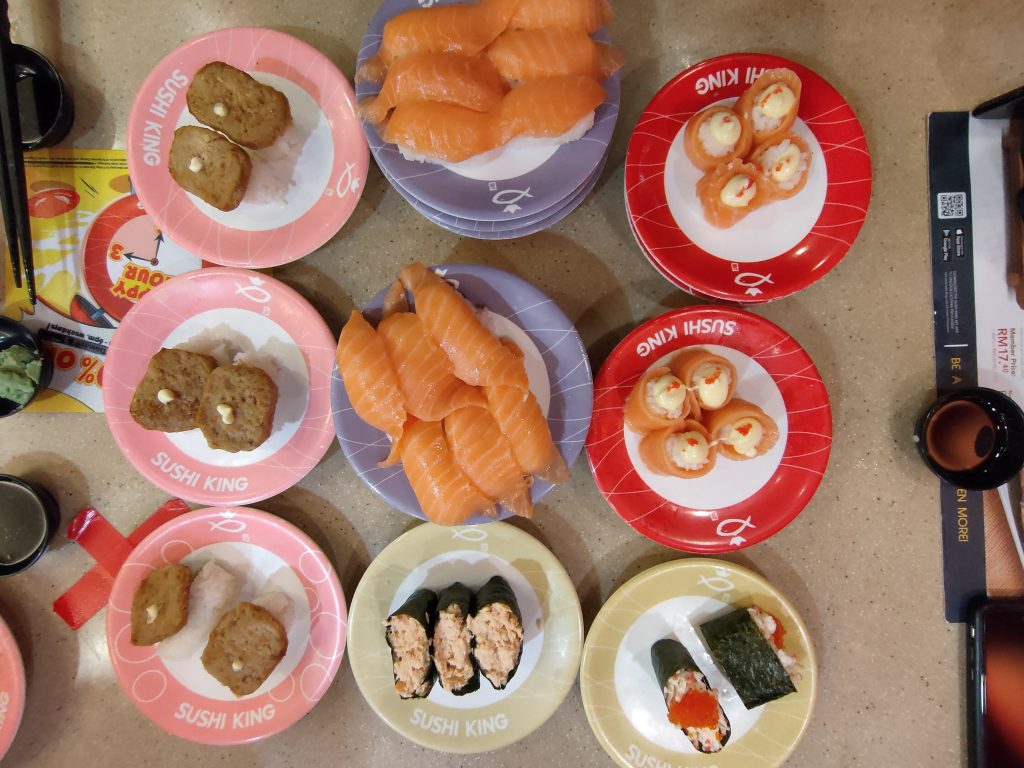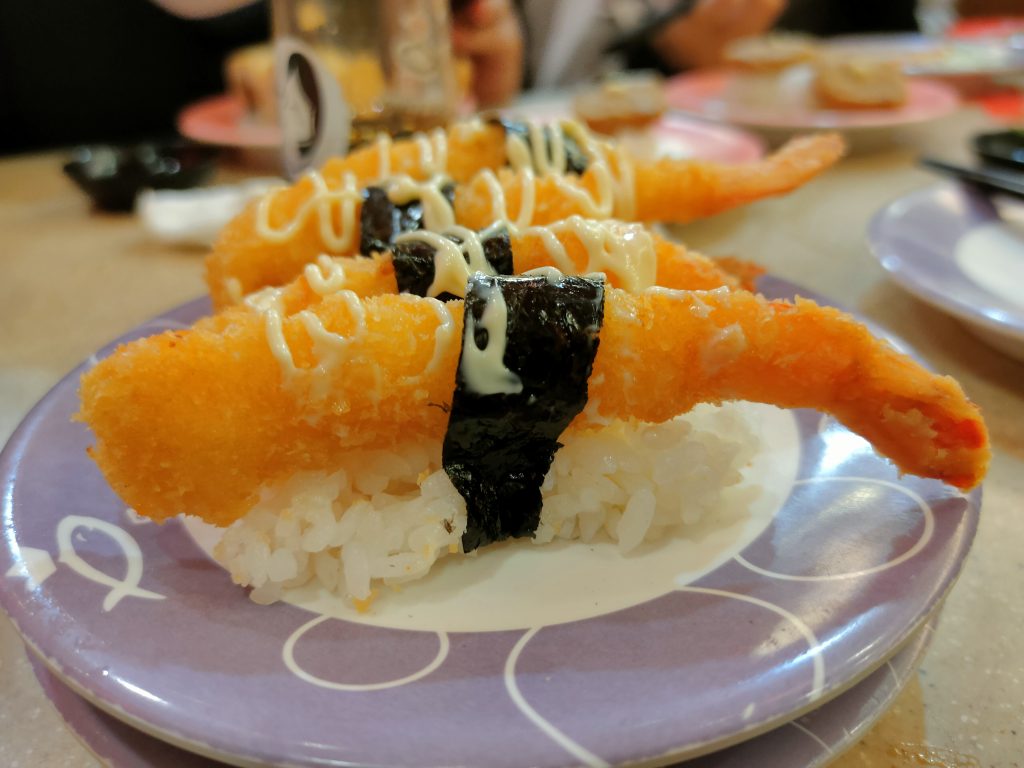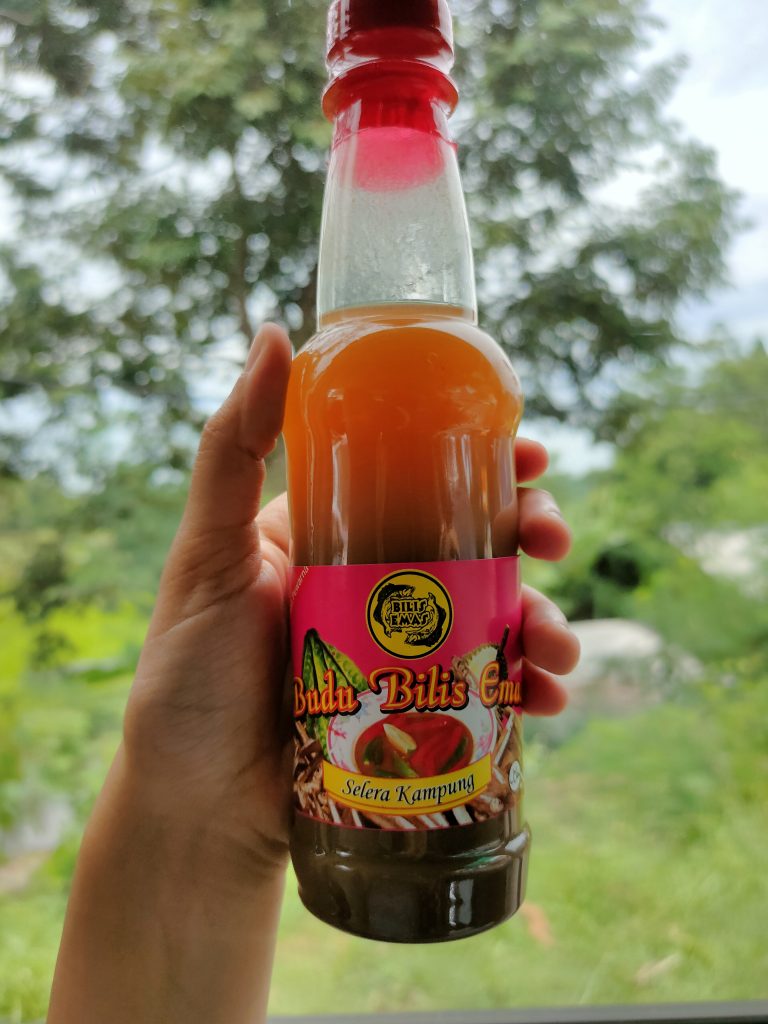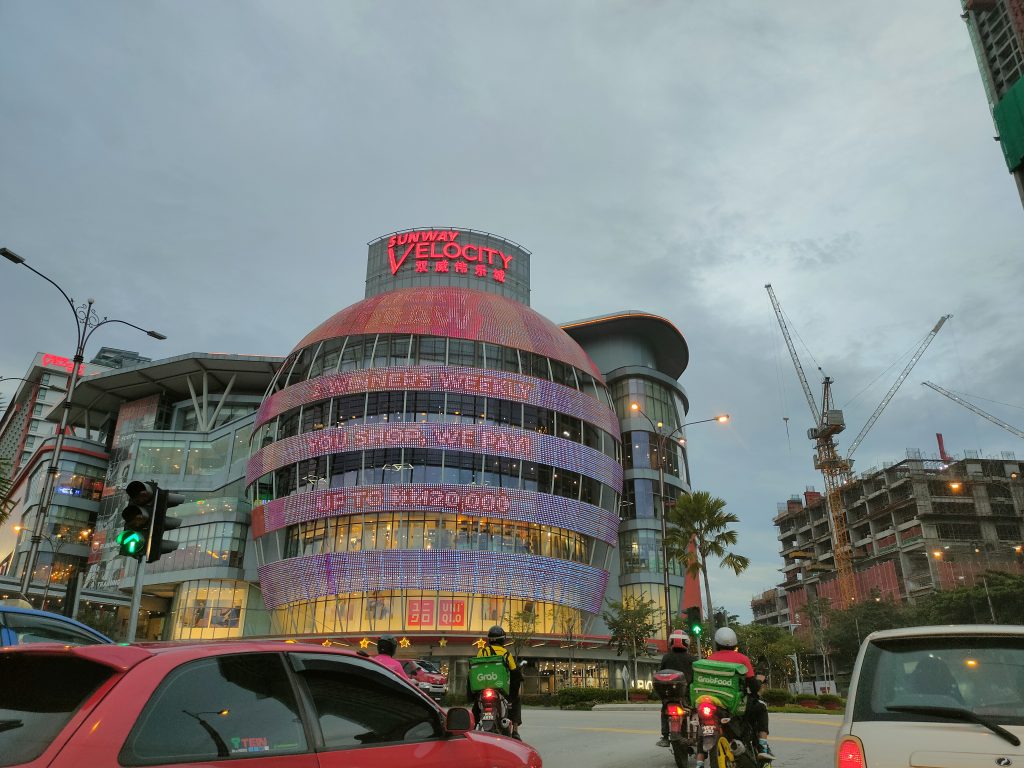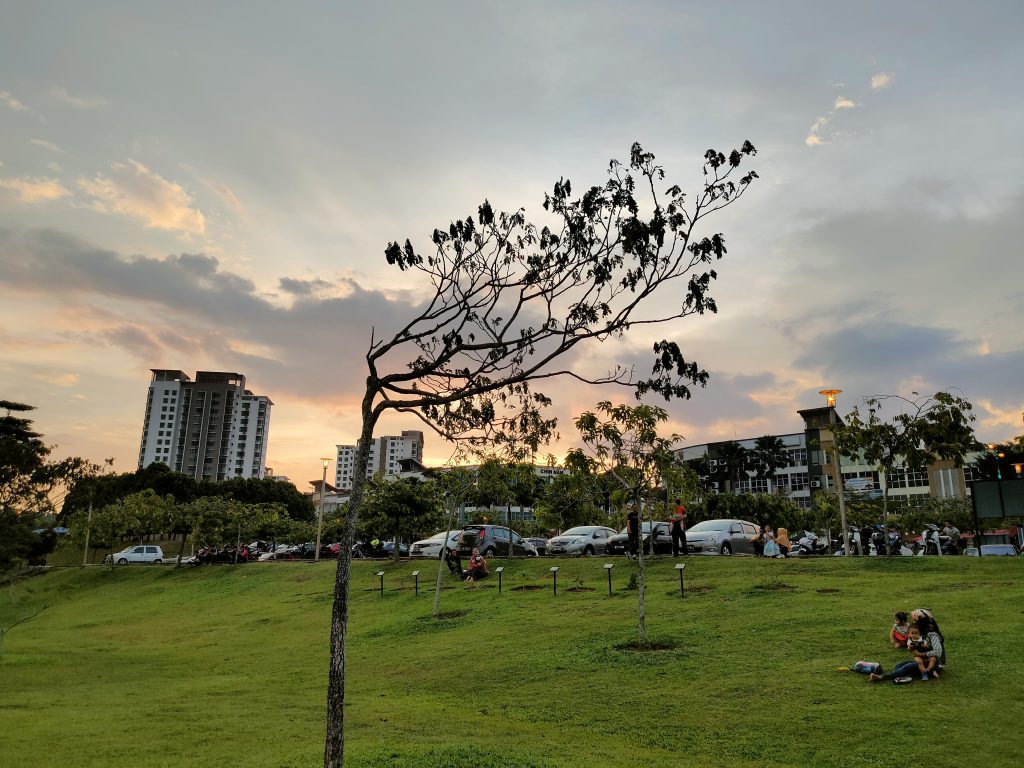 Besides the main camera, the ultra-wide lens is great for getting a wider view. The colours are also less saturated here, which is great if that's what you prefer for landscape shots.
But the benefit of wider angles isn't limited to just the rear cameras. There's also an 8MP ultra-wide lens on the front! It does have slightly higher colour saturation, but the photo quality is good.
Rear: (Left) Main camera vs (right) ultra-wide lens
Front: Photo on the right was taken with the ultra-wide lens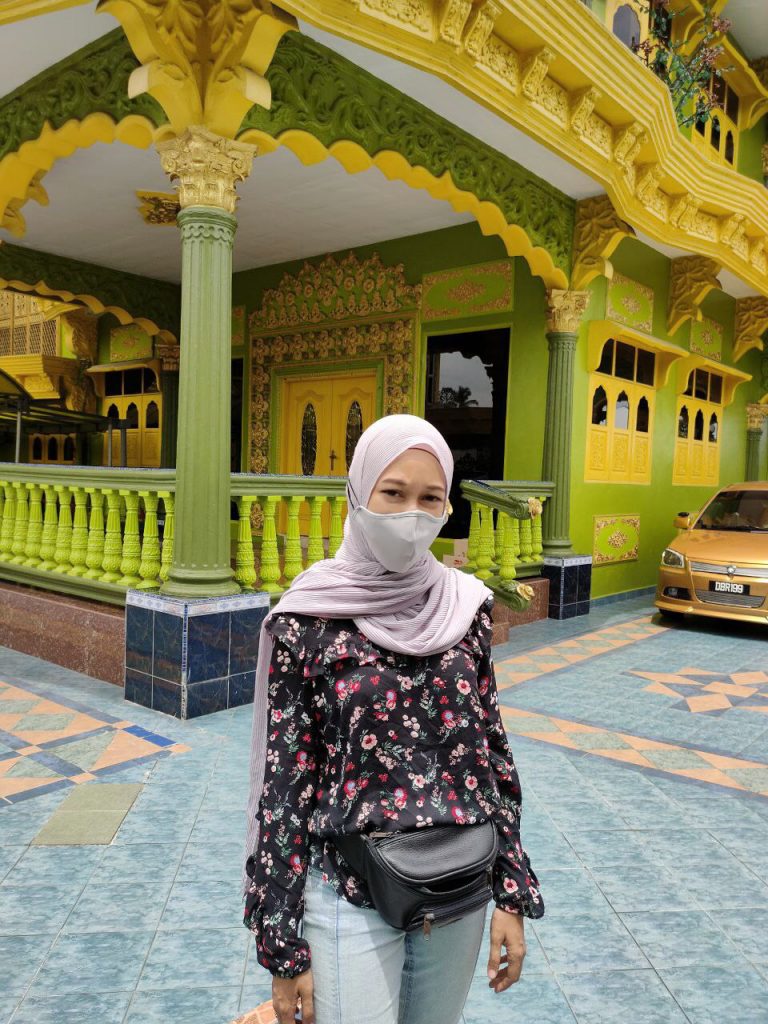 64MP main camera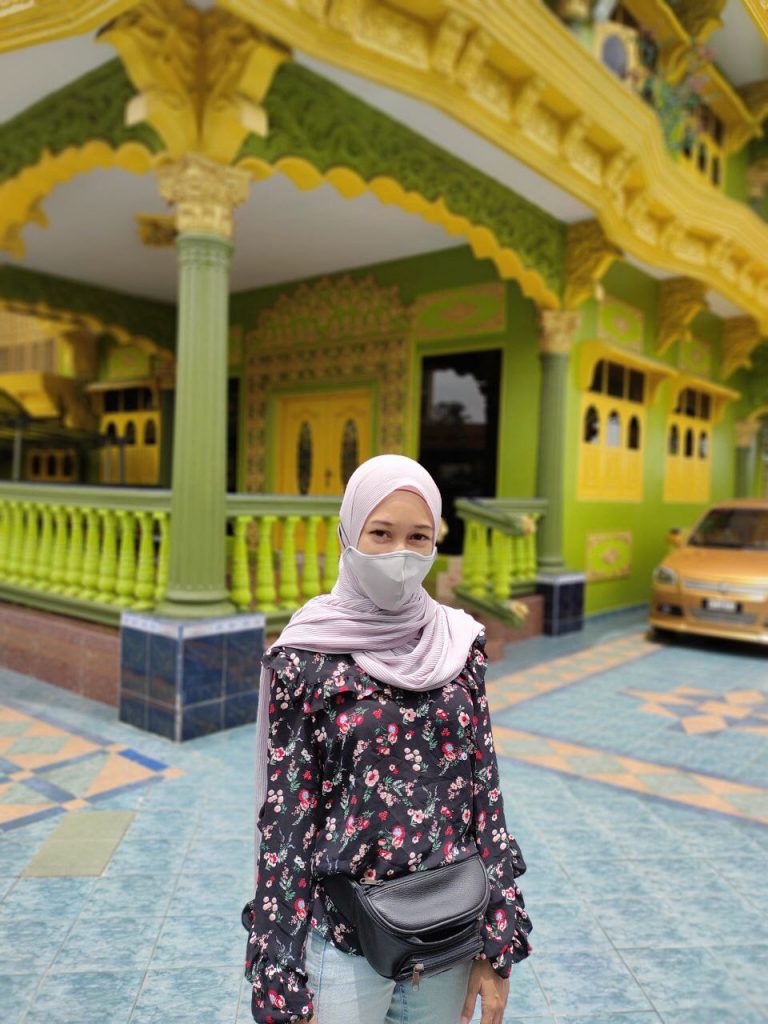 With Portrait mode
Front: Portrait mode on the right, managed to blur the background nicely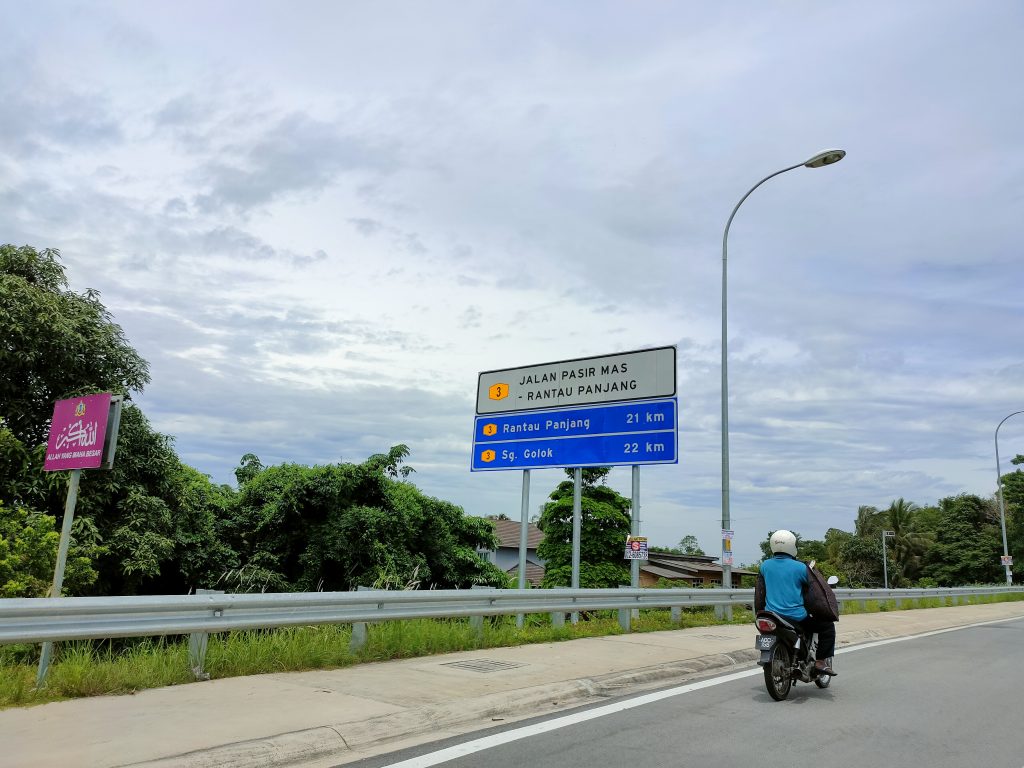 Rear camera without zoom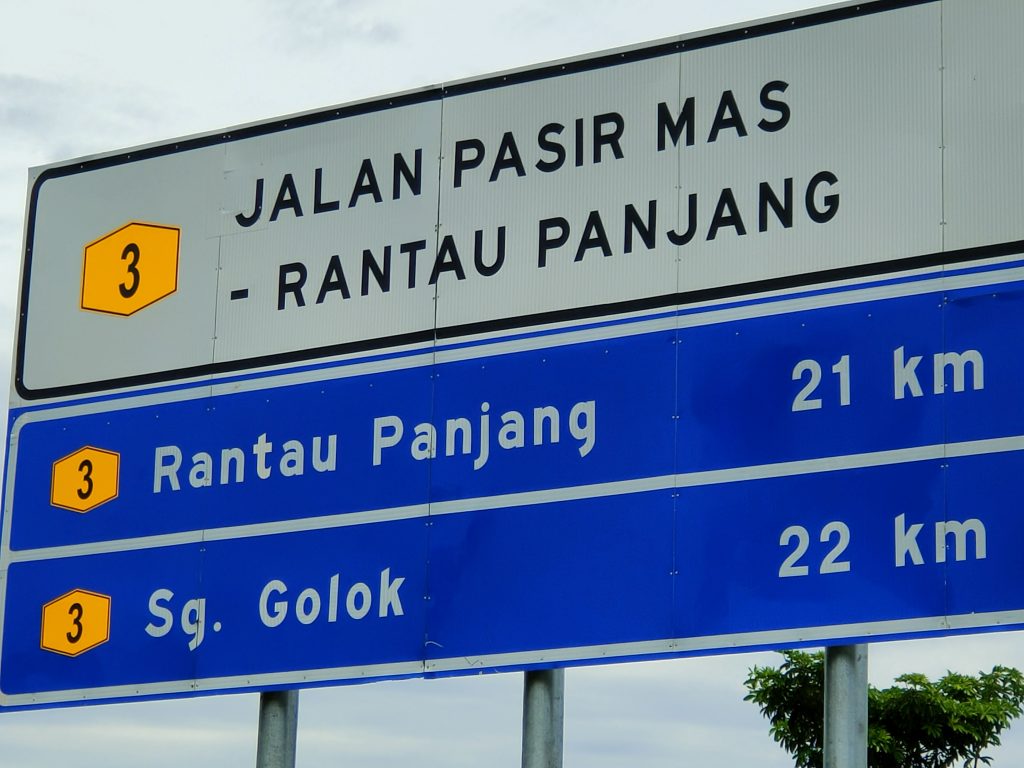 Rear camera with 2x optical zoom
As you can see, photos taken at 2x optical zoom remain very clear. You could also take close-up shots. If basic close-ups aren't enough for you, you can also choose the Ultra-Macro feature from the camera settings.
We also tried taking some photos at night using Night Mode. The results turned out pretty well. Areas with light sources don't appear as washed out in pictures taken with Night Mode enabled.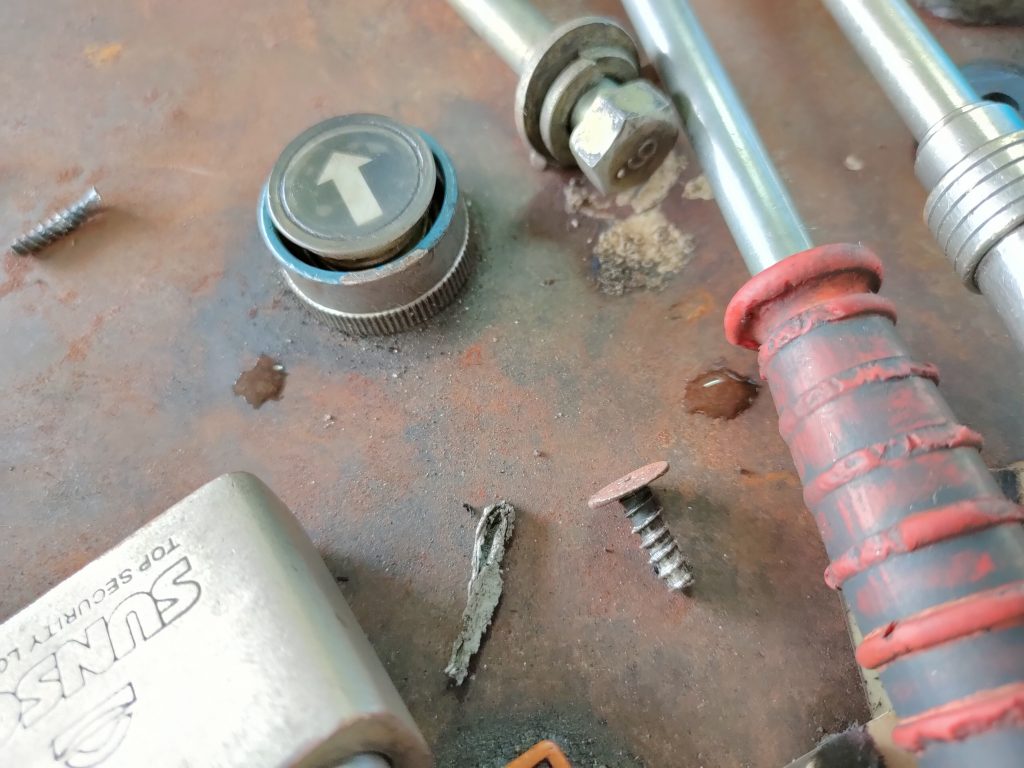 Close-up shots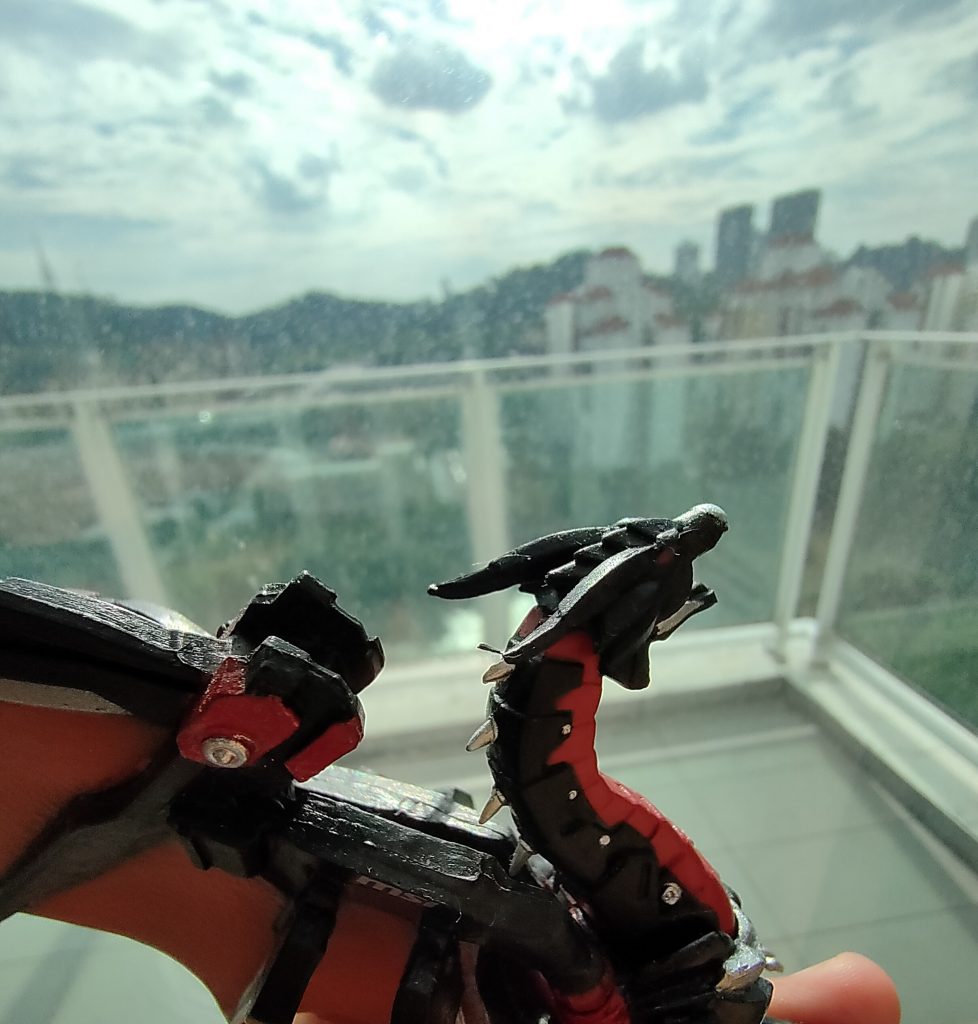 Ultra Macro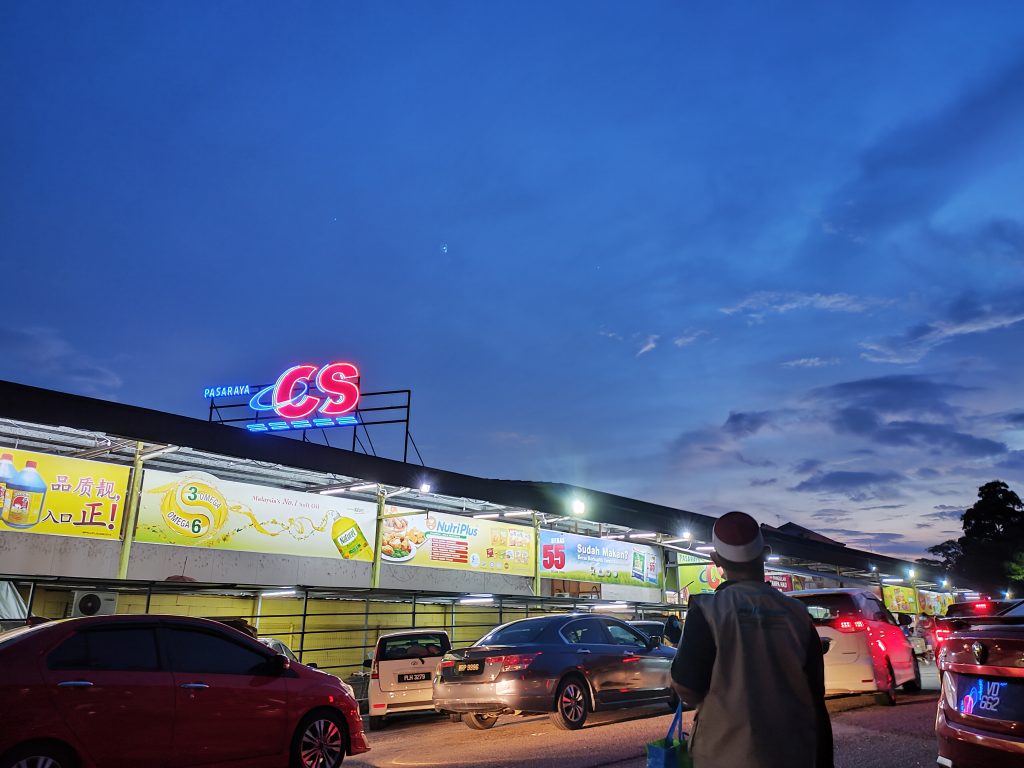 Night mode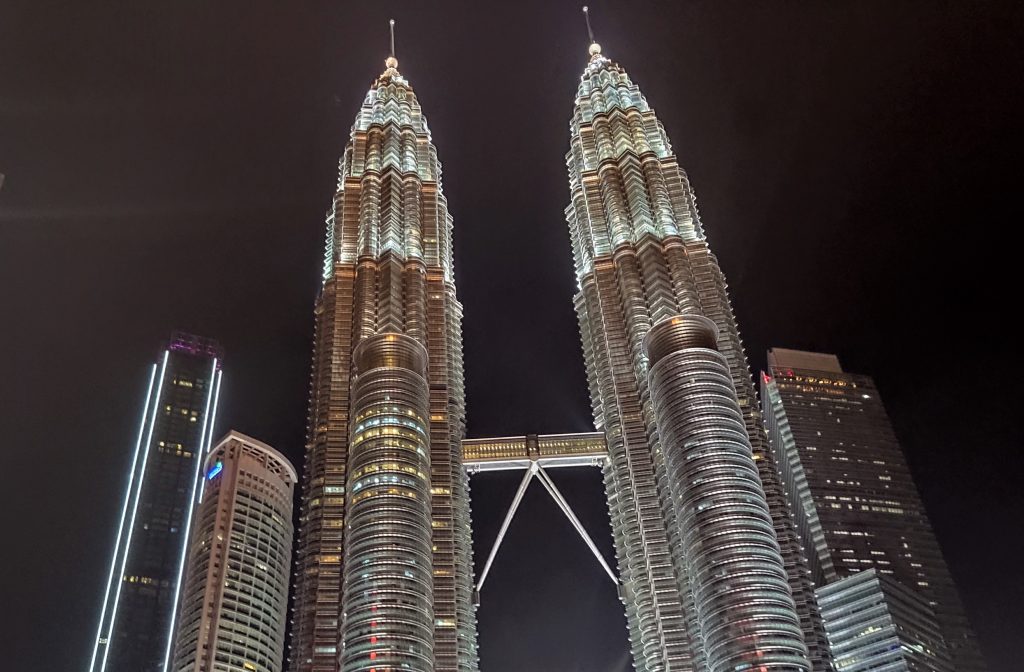 Night mode in KLCC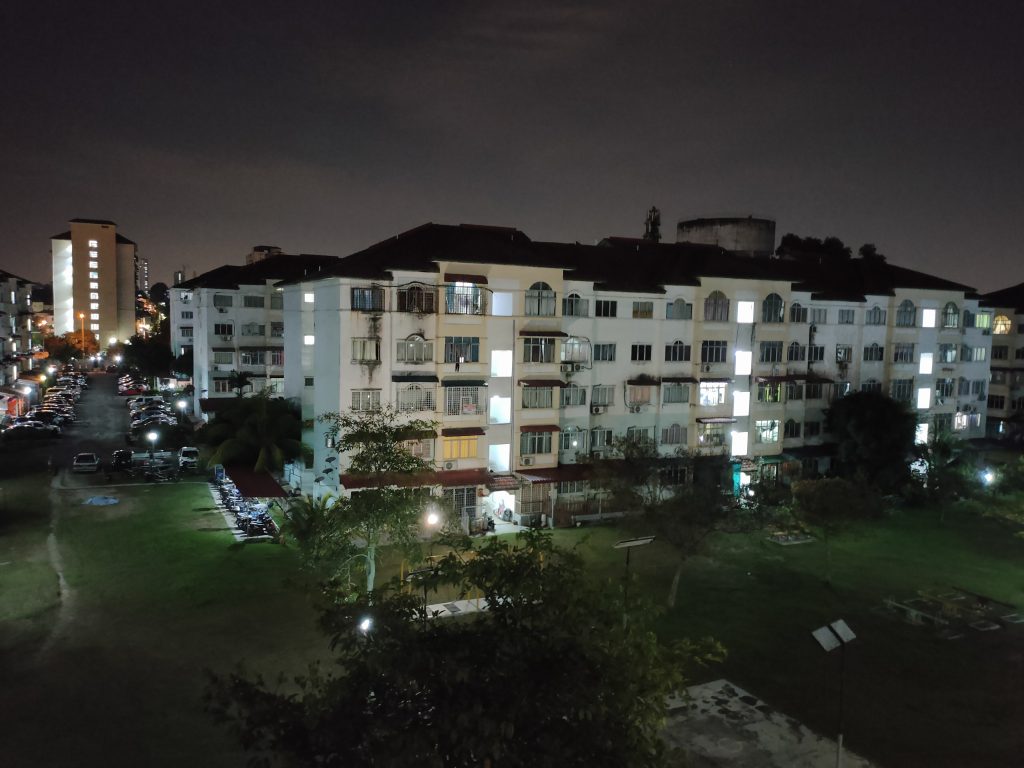 No night mode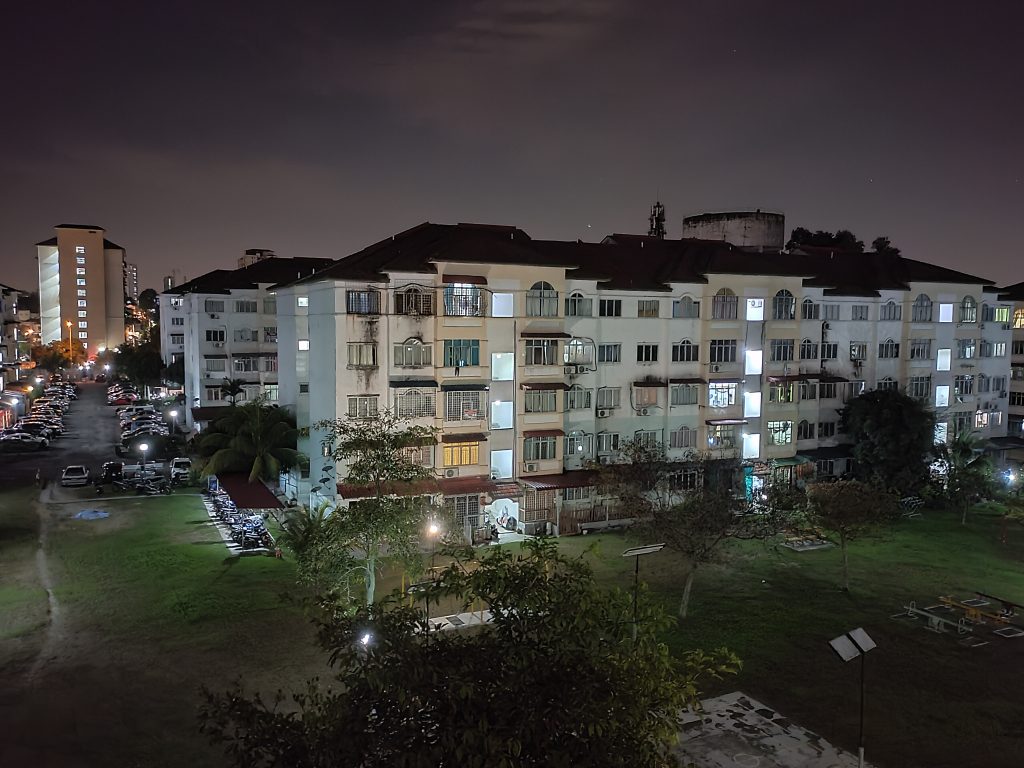 With night mode, light sources don't look as washed out
As for video recording, this device is capable of recording up to 4K at 30fps and is equipped with UIS video stabilisation. What's interesting is that it's using an improved version called UIS Max.
There are a few interesting video features too, such as 1080P Slow-Mo Selfie at 120fps. However, we went for Slow-Mo videos at 720p at 960fps instead. You can see the results for yourself in the video below.
Slow-Mo 960fps
UIS Max mode - Video was recorded while running, looks stable!
Overall, the camera performance was solid, if you ignore the colour saturation part. In terms of features, the one we liked the most was the excellent UIS stabilisation.
Conclusion - Could be an option that gamers may consider
And that's it for our review of the realme X50 Pro 5G. For 12GB RAM and 256GB at RM2999, this is a phone that's more suitable for those who want a high-end flagship like gamers. After all, what other use is a flagship chipset if not for gaming, right?
Despite the niggles, this is an excellent phone that performs well. In our opinion, the only real problem anyone would have with the phone would be how generic the phone looks and the camera's higher colour saturation. And as we've mentioned, those are mostly subjective personal preferences.
On the other hand, there are plenty of other options if you prefer a device that's catered for mobile gaming. For example, there's the Black Shark 3 that will cost less at RM2799. There is also the OnePlus 8, which also comes with a Snapdragon 865 chipset and is priced at RM2899.
If you want to know more about the realme X50 Pro 5G, you can check out our hands-on and unboxing video of the phone (see video below). Speaking of video, don't forget to subscribe to us on YouTube!
Anyway, the above is just our opinion on the phone but you may have a different one. Let us know what you thought of the realme X50 Pro 5G on our Facebook page and stay tuned to TechNave.com for more articles like this.
Realme X50 Pro 5G Specs & Price >