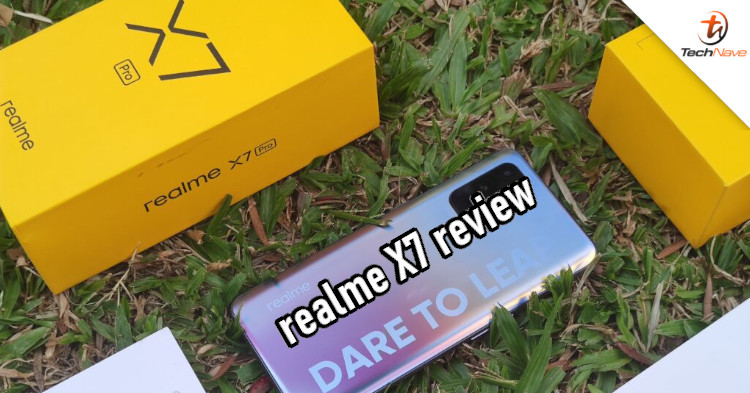 When it comes to smartphones, it's great to see different phones for different needs. For instance, one phone could emphasise camera performance, while another model is all about CPU performance. Today, we will be taking a closer look at a phone that delivers specs on par with a flagship but remains relatively affordable. We are talking about the realme X7 Pro, which was recently launched in Malaysia!
The realme X7 Pro is equipped with a MediaTek Dimensity 1000+ chipset, 65W fast-charging, and a 64MP quad-camera setup at the back. Sounds impressive, right? But would this phone be worth buying? Let us find out!
Design - A winning design that makes it hard for you to go back to plain colours
When I first saw the realme X7 Pro, I immediately noticed its unique Iridescent back cover. It's one thing to see renders and pictures of it, but it looks way better in real life. You can really appreciate its colour shifting by looking at it from different angles. At times it's a beautiful purplish-blue, but it can also have a shade of orange-pink under the sunset glow.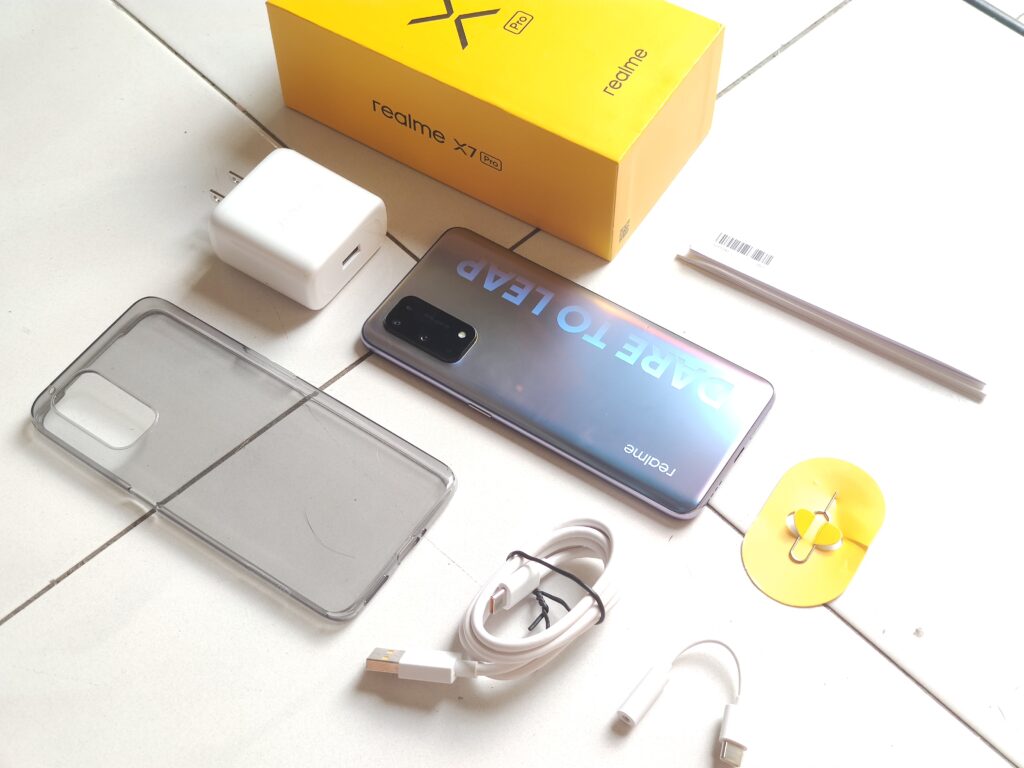 The contents inside the box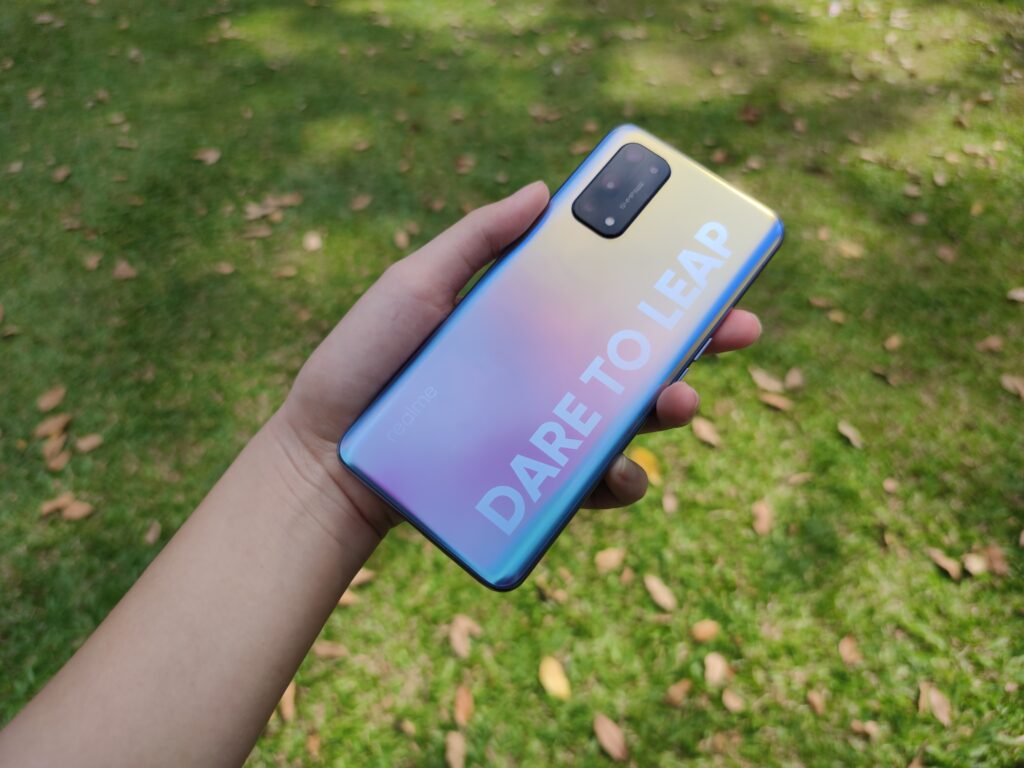 Its colour shifts under different lighting
As you can see, it has a bit of a greyish colour sometimes. But under the sunlight, you get a shade closer to blue. You can also see the "DARE TO LEAP" slogan emblazoned on the back. The white font really helps it stick out, providing a contrast to the back cover design.
The rear camera bump isn't too thick, so it shouldn't protrude much. Regardless, the silicone case included in the box negates this issue. As for the front, the display is a regular flat screen with a punch-hole camera on the top-left corner. Fortunately, it's not a very big punch-hole. You should be able to comfortably watch movies and play games without noticing it most of the time.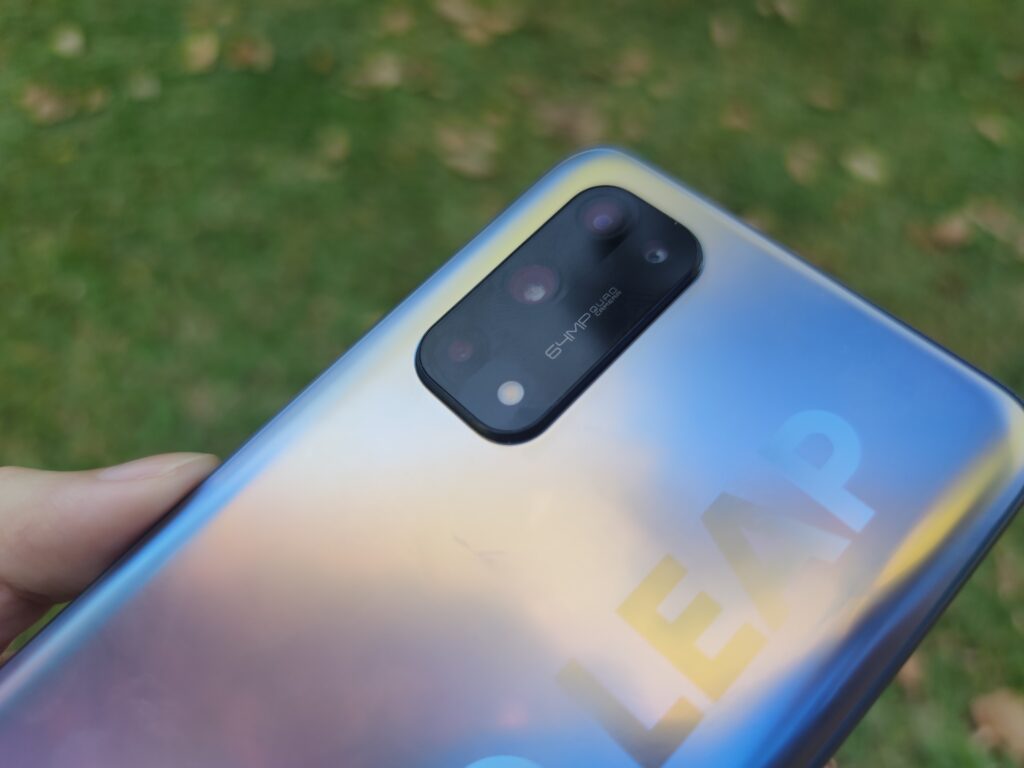 Rear camera module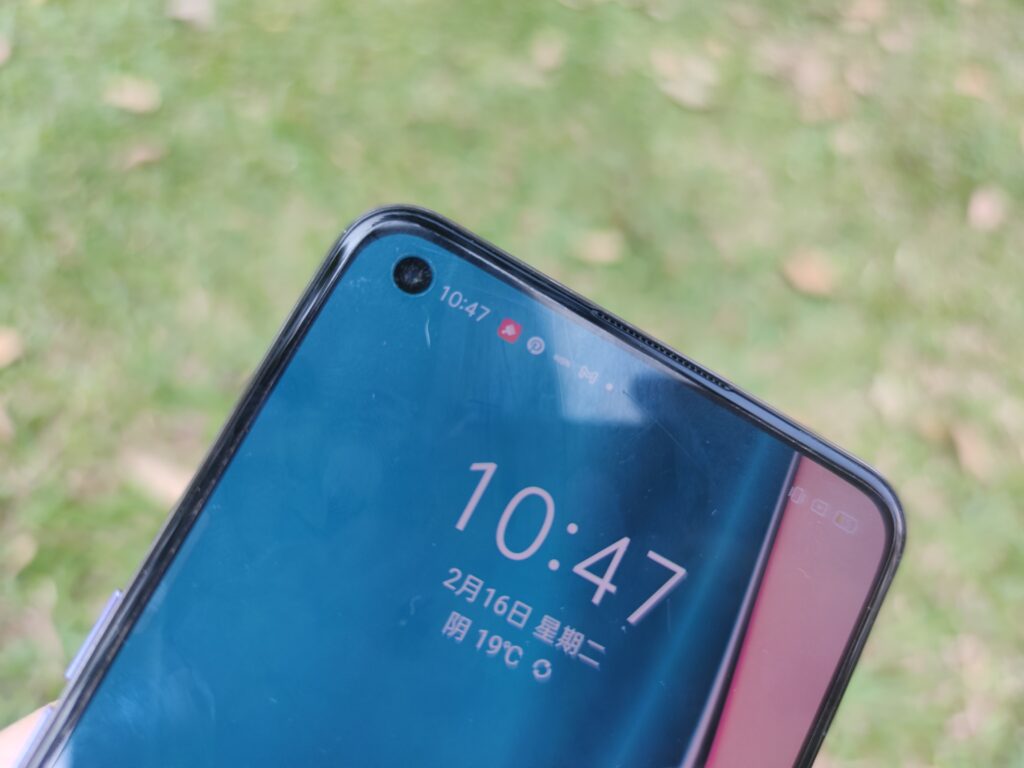 Punch-hole front camera
For many phones, the chin tends to be thicker than the top. That's not the case for the realme X7 Pro, which has an equal bezel size for the top and bottom end for a more uniformed look. The phone has a rather silky feel to it but doesn't feel slippery at all. It's not heavy either, as realme avoided using a glass back for this.
However, the realme X7 Pro collects fingerprints as easily as phones using a glass back, but it never feels greasy when you hold it. Another unfortunate thing is the lack of a 3.5mm audio jack. You do get a Type-C to 3.5mm adapter in the box, so you won't have to buy one separately.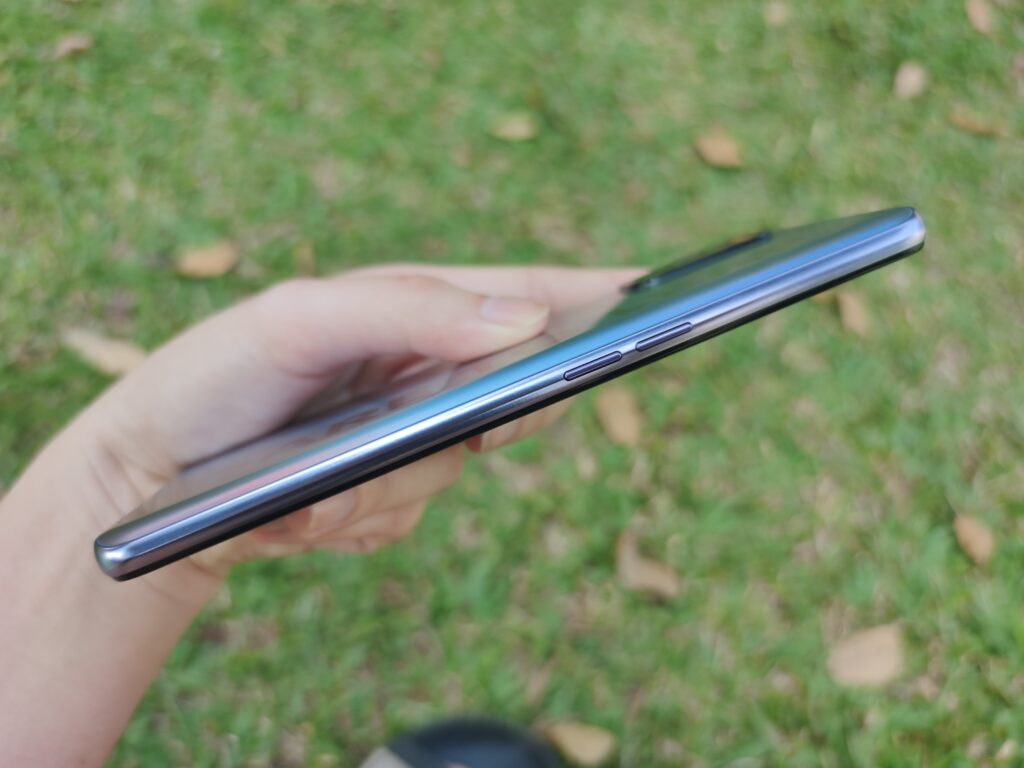 Left: Volume controls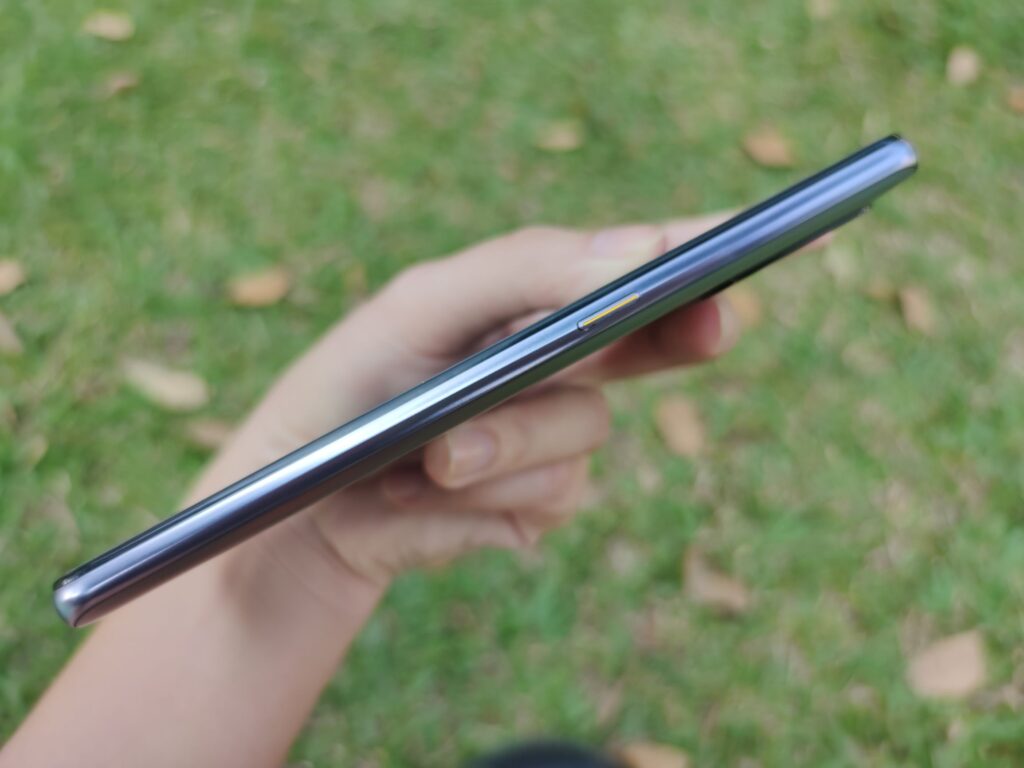 Right: Power button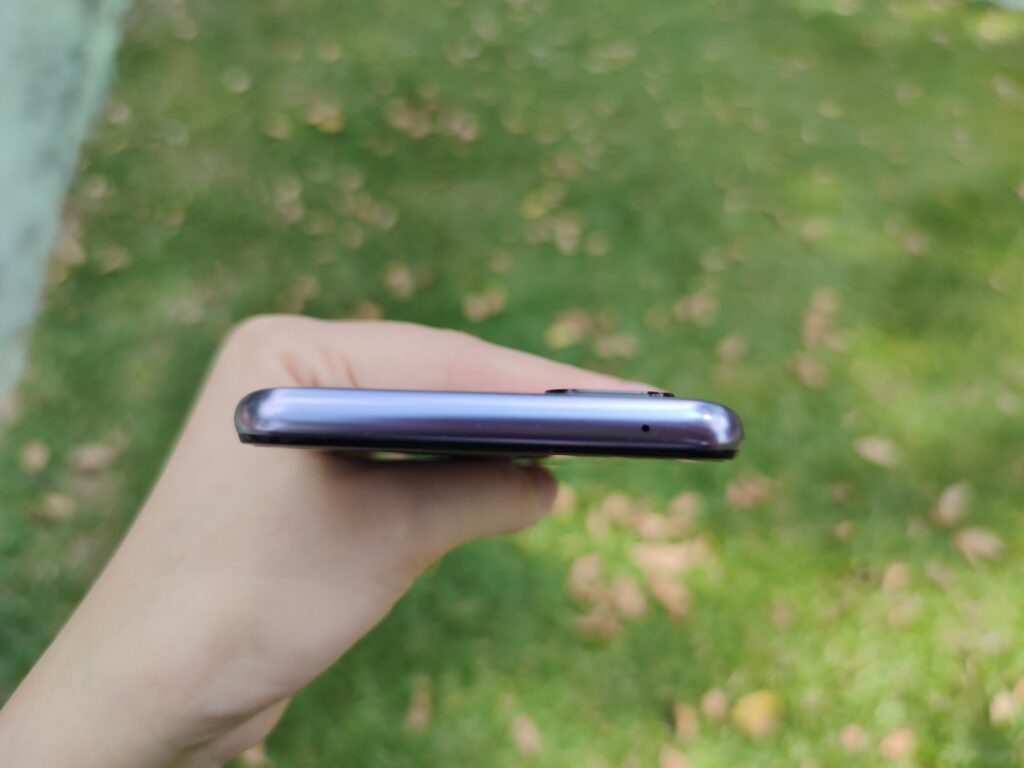 Top: Microphone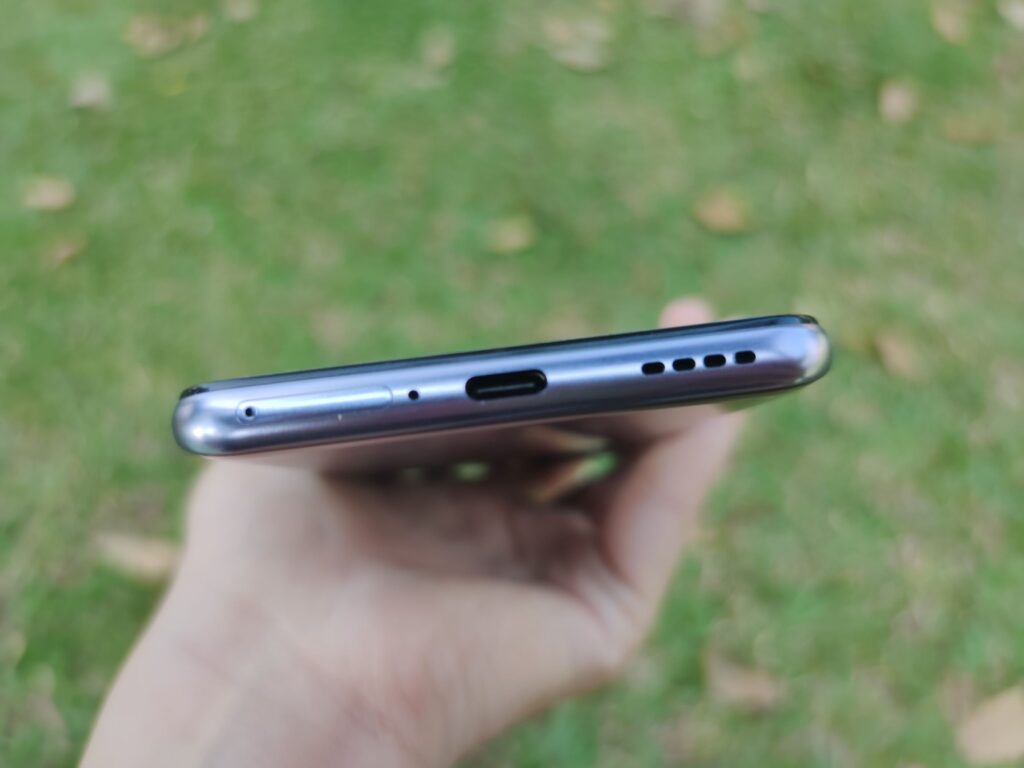 Bottom: SIM card tray, Type-C connector, and speaker
Tech specs - 120Hz AMOLED display and 65W fast-charging to challenge other flagship phones
Display - 6.55-inch Super AMOLED screen, 120Hz screen refresh rate + 240Hz touch sampling rate
Chipset - MediaTek Dimensity 1000+
Memory - 8GB RAM + 256GB ROM
Rear cameras - 64MP (main lens) + 8MP (ultra wide-angle lens) + 2MP (retro portrait lens) + 2MP (macro lens)
Front cameras - 32MP
Battery - 4500mAh, with 65W fast-charging
Colours - Iridescent and Skyline White
Moving on to the tech specs, the realme X7 Pro is equipped with MediaTek's Dimensity 1000+ chipset, 8GB of RAM, and 256GB of storage. It also supports dual SIM, but there's no microSD card slot. You can refer to the list above for a summary.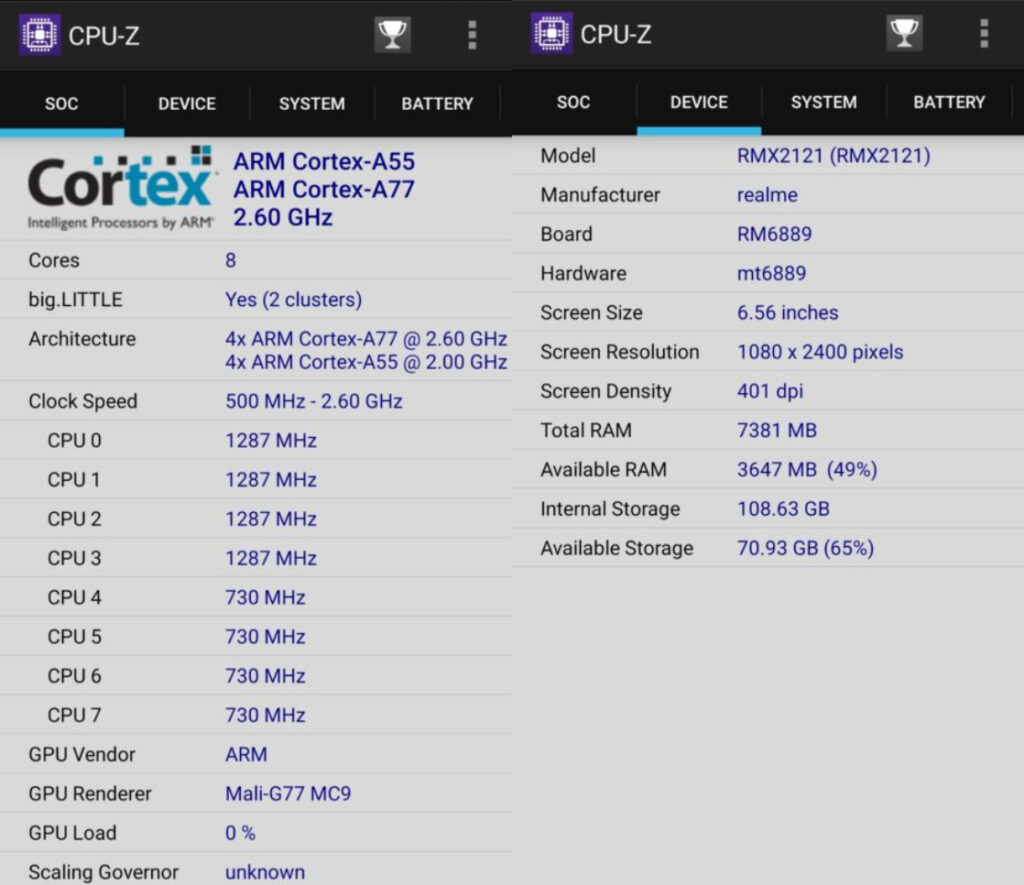 The realme X7 Pro uses a 6.55-inch Super AMOLED screen, which supports a screen refresh rate of 120Hz and a touch sampling rate of 240Hz. The 120Hz refresh rate is pretty standard for high-end phones by now, but the high touch sampling rate also helps you feel how smooth the device can be.
On that topic, the phone comes with a smart switching mode that can alternate the display between 60Hz and 120Hz. It will automatically drop the refresh rate to 60Hz when the phone becomes warm or if the battery is running low. Also, the realme X7 Pro can reach a maximum brightness of 1200 nits. For a mobile phone at this same price, you could say that the quality is excellent.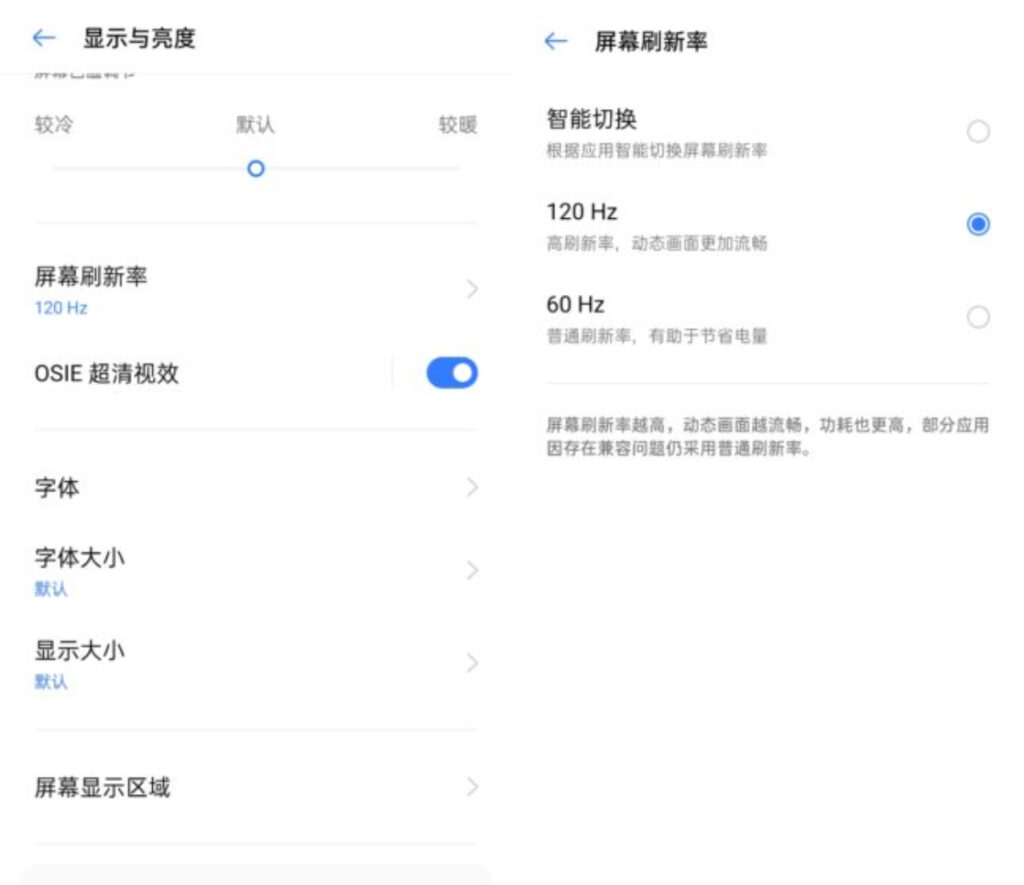 A refresh rate of 60Hz and 120Hz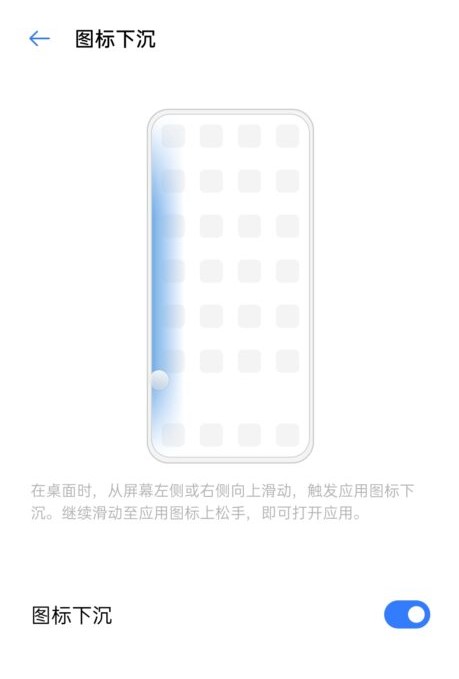 One-hand mode
The realme X7 Pro is not a small phone by any means, but you can use it with one hand. By sliding upwards on the phone, the icons will drop down into a more compact form near the bottom right corner. This makes it much easier for users to access their favourite apps with one hand.
realme has also included a game assistant feature. When playing a mobile game, swiping left from the right side will bring up the Game Assistant. This feature lets you reply to messages from Messenger and Whatsapp without having to close the game.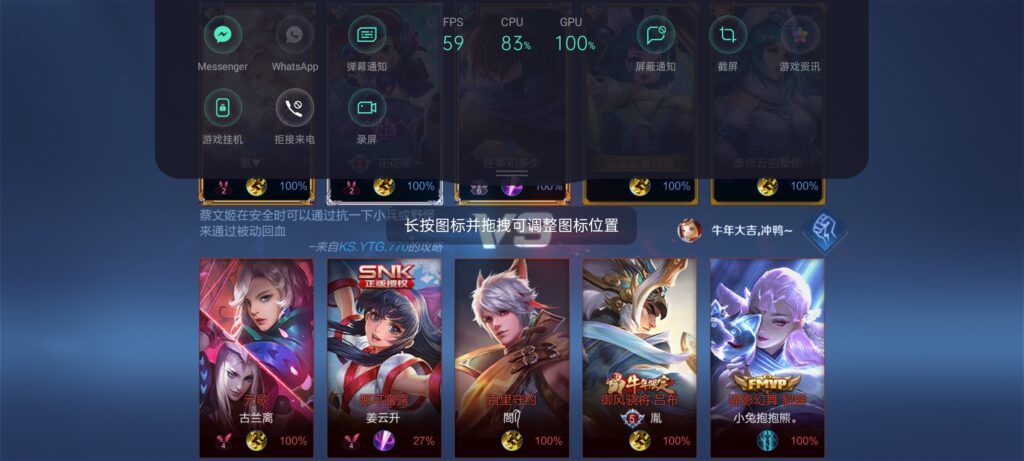 Game assistance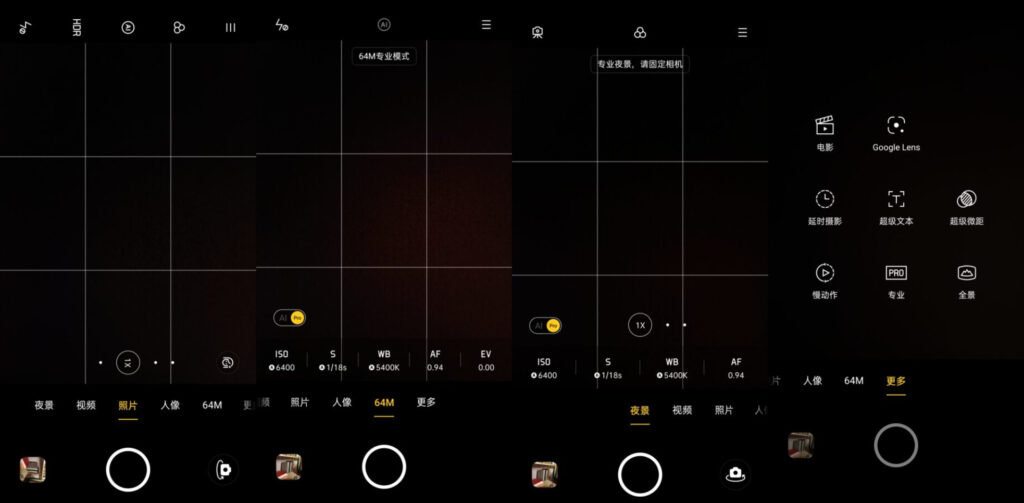 Camera app menu
Besides the above, the realme X7 Pro also supports face unlock and fingerprint unlock. Fingerprint unlocking is faster and more convenient here, especially since you don't have to remove your mask when you're out and about.
Moving on to the cameras, the X7 Pro comes with a quad-camera setup at the back. This includes the primary 64MP camera, an 8MP ultra-wide lens, a 2MP retro portrait lens, and a 2MP macro lens. As for camera features, it has quite a few of them, indicating a focus on mobile photography. This includes a night scene mode, macro mode, time-lapse mode, and more.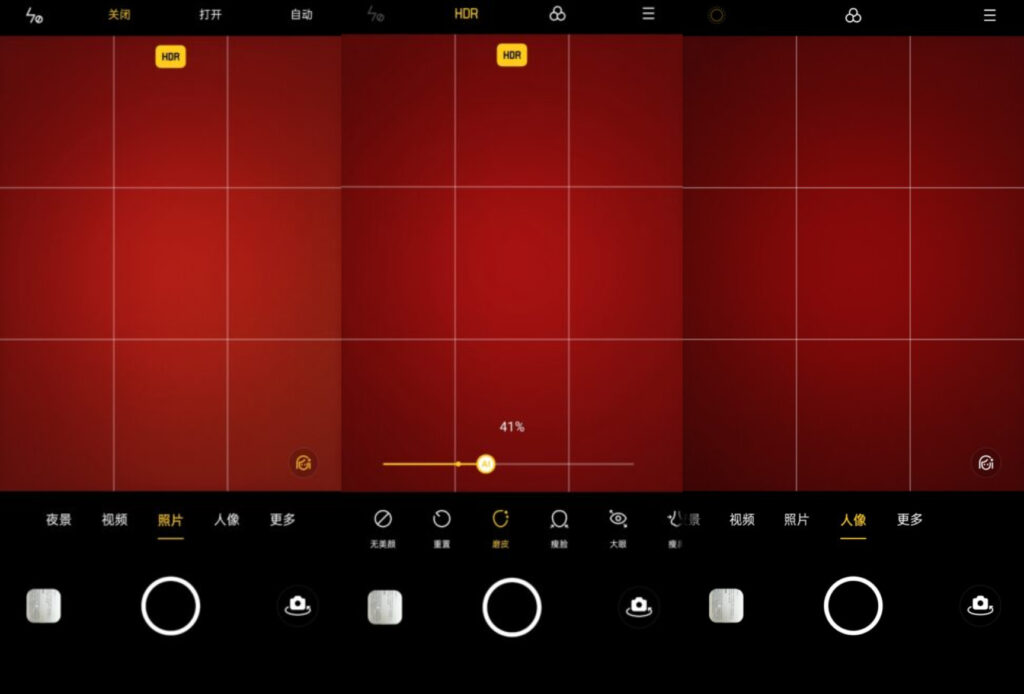 Front camera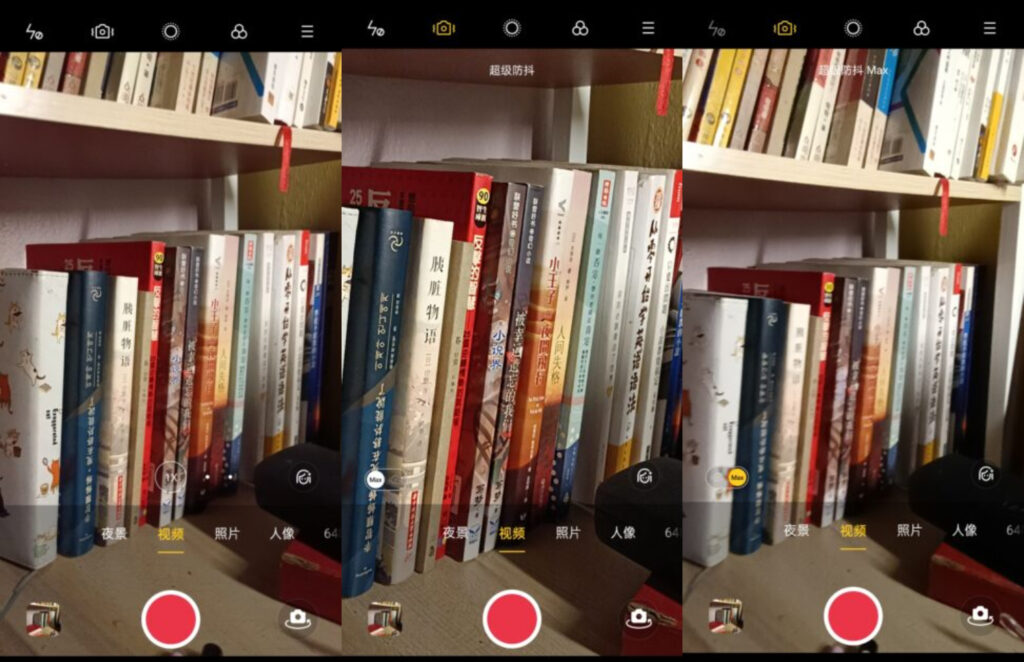 Normal mode (left), anti-shake mode (middle), anti-shake Max (right)
The 64MP camera modes include an auto AI mode or Pro mode. In Pro mode, you can adjust settings like the ISO, aperture, and more. Most phones have this mode nowadays, but realme separated the Pro mode to make it easier to use. As for the front camera, it can use the night scene, portrait, and beautification features.
In terms of video recording, realme X7 Pro supports anti-shake and super anti-shake Max mode. You will notice that there's a difference in visual distance between the two modes. This is because the modes are being applied to separate lenses, so do keep that in mind.
Anti-shake
Anti-shake Max
In the comparison above, you can clearly see the difference in image quality. Photos are generally darker in anti-shake Max, plus you can see some noise and visual blur even with sufficient light. Overall, it feels that normal and anti-shake mode deliver better photos. If you want to use the anti-shake Max mode, make sure there's enough light and that the object/subject taken doesn't need to look very detailed.
In poor lighting conditions, we recommend using the anti-shake mode. If that's not enough for you, just use a smartphone gimbal. Another neat feature is optical text recognition, which you can use to scan documents.
Optical text recognition
In terms of battery life, the realme X7 Pro has a 4500mAh battery and supports 65W fast-charging. The phone can be charged from 0 to 8% in 4 minutes, while a 34-minute charge is enough to get it up to 82%. You can fully recharge the battery in just 46 minutes, which is quite fast.
If you avoid using the phone for mobile games or binging on Netflix, it's more than enough to last an entire day. During our test, a 1 hour and 20 minutes video consumed around 10% of the battery. If all you do is browse the Internet and check for messages, a full charge every two days should be more than enough.
Performance - Great all-rounder, but poor heat dissipation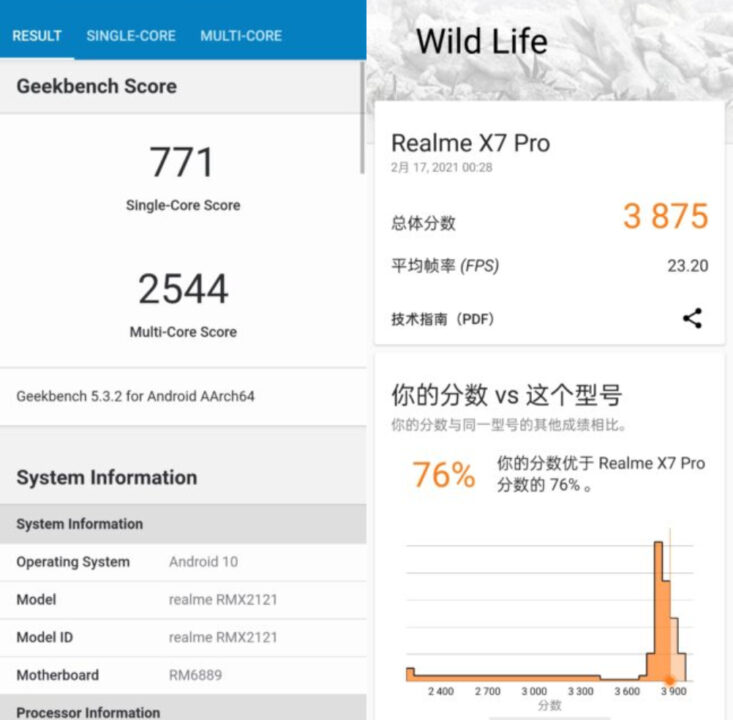 Geekbench and 3DMark tests
As previously mentioned, this phone has the Dimensity 1000+ chipset, along with 8GB of RAM and 256GB of storage. On Geekbench 5, it scored 771 points for single-core and 2544 points for multi-core. Then in 3DMark, it scored 3875 points in the Wild Life benchmark.
For games with lower requirements, this phone is more than enough. But when we tried to play Genshin Impact on 60FPS and maxed out settings, the game would freeze occasionally. Soon after, the phone would start to heat up, and the power consumption increases dramatically. In less than an hour, there was only 35% of the battery left.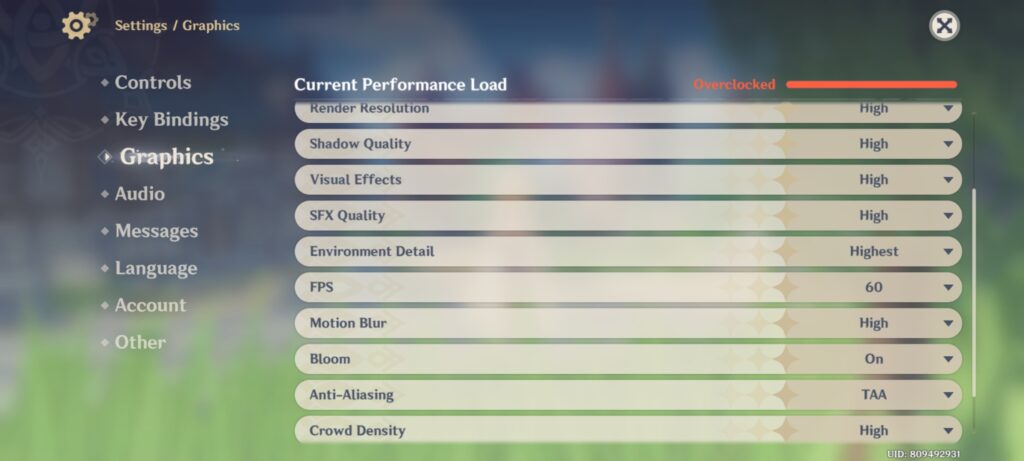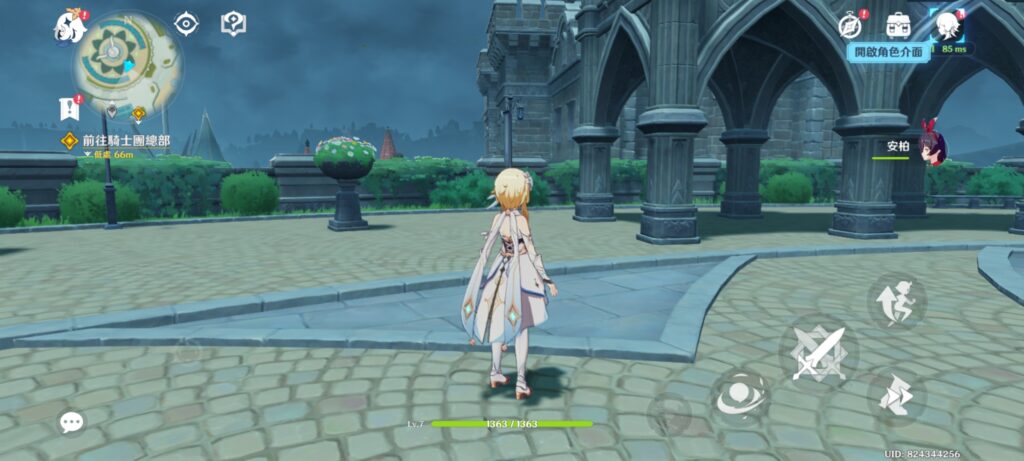 Genshin Impact - Most settings maxed out
As you can see, the realme X7 Pro's battery can't handle certain types of games. If you play a lot of mobile games, be ready to recharge the phone twice a day. Besides that, the phone does well enough for most daily tasks.
We did encounter a weird issue when we were taking some photos with it. Specifically, the camera app will sometimes freeze when taking a picture. Even if we were to press a button, there wouldn't be any response. Naturally, any photos taken would not be captured. This seems to happen when the app needs more time to cache pictures taken in portrait mode, night scene mode, or Selfie mode.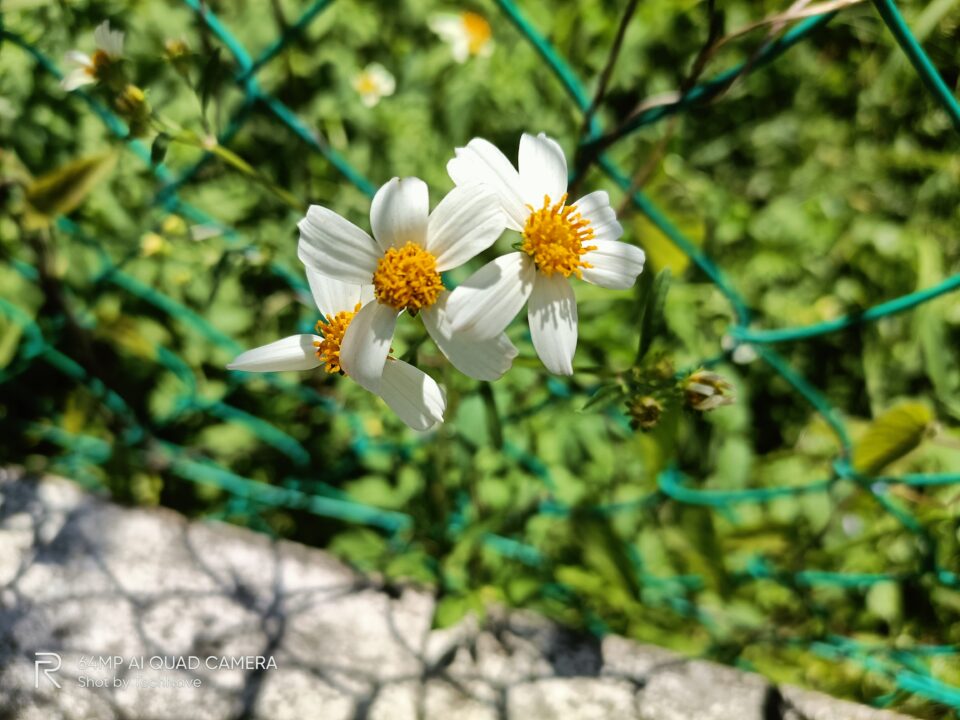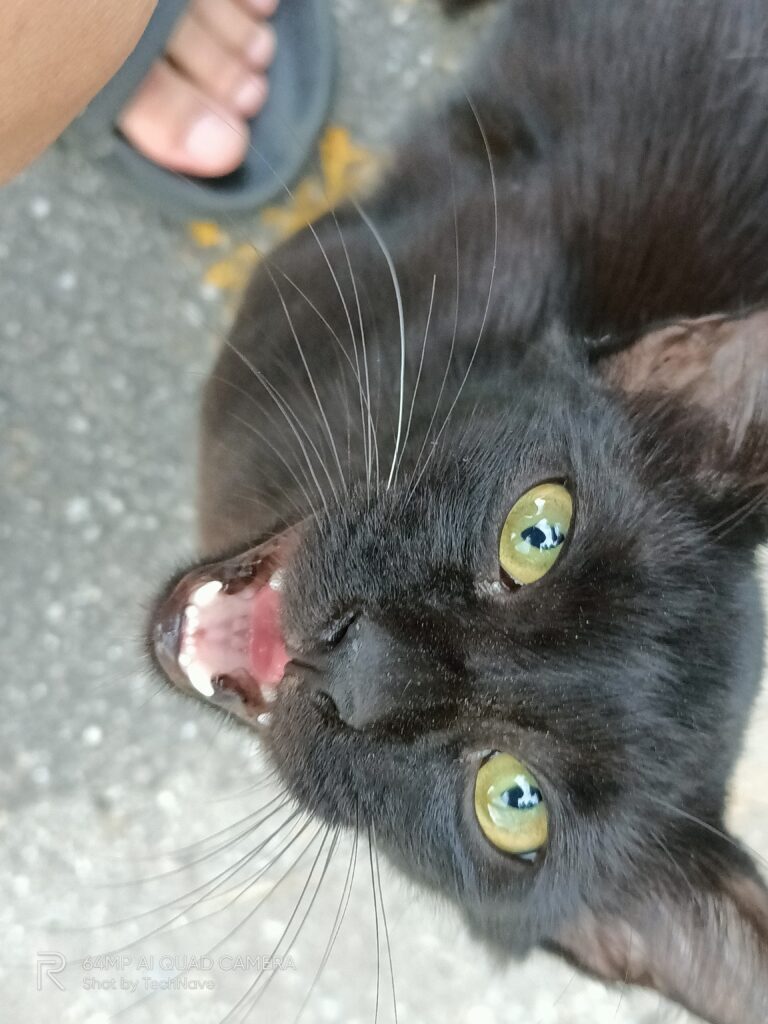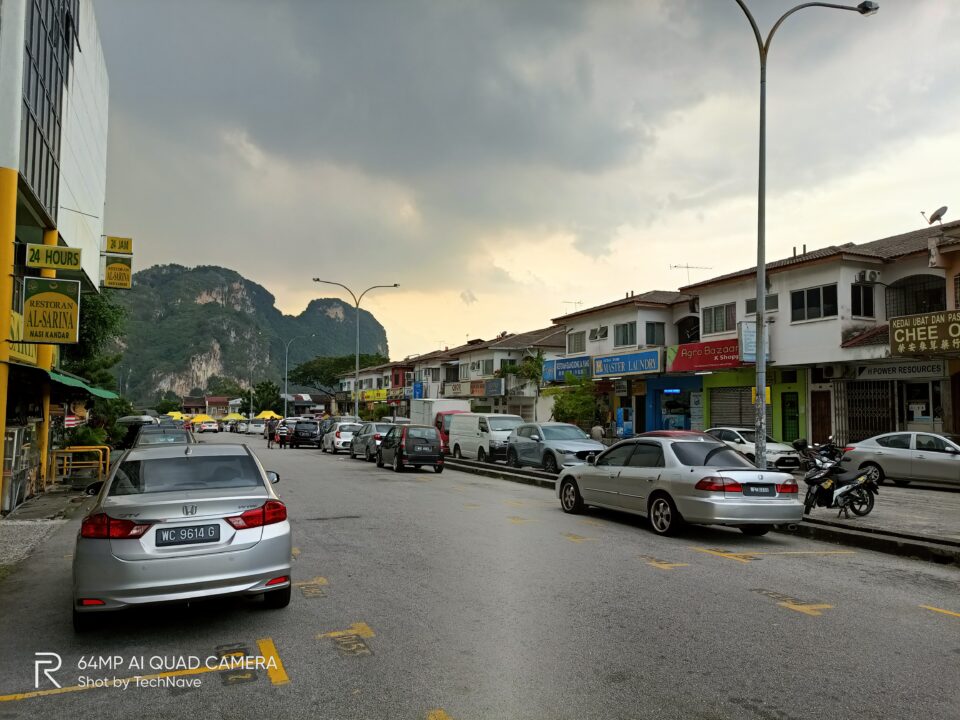 Photos in normal mode
As for the cameras, they do well in colour reproduction and delivering accurate details. We didn't encounter any drastic overexposure, even when taking photos under the bright sun from 10 am to 1 am.
We could try to describe how the photos turned out despite not being professionals. But as they say, a picture paints a thousand words. We've taken the liberty of uploading a few of the photos we've taken, so check them out!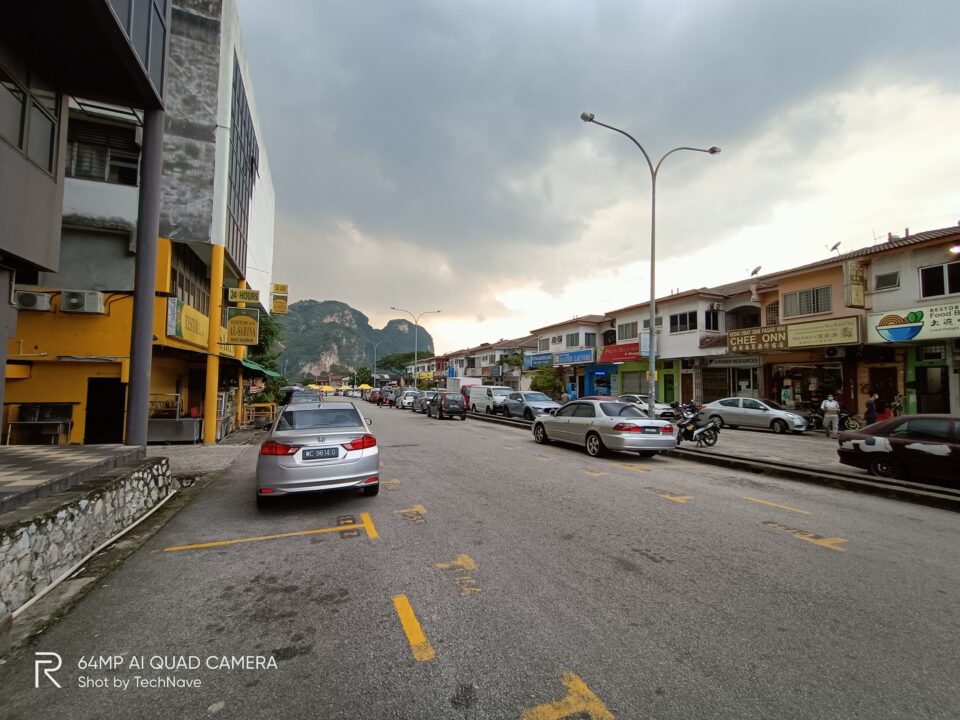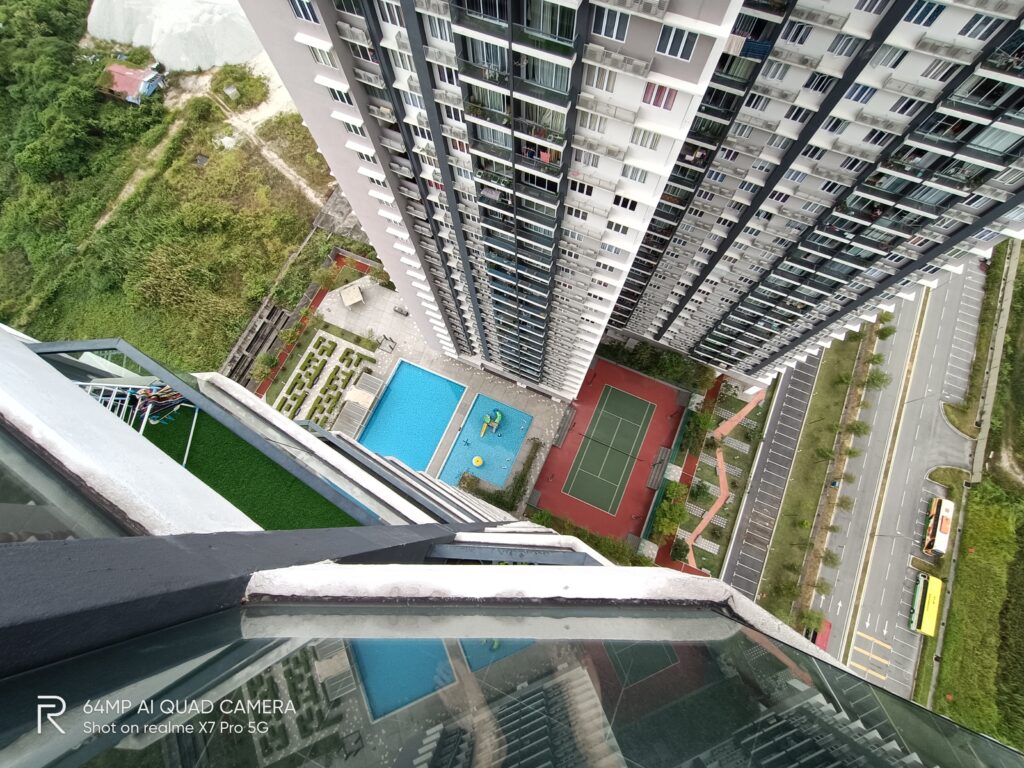 Ultra wide-angle mode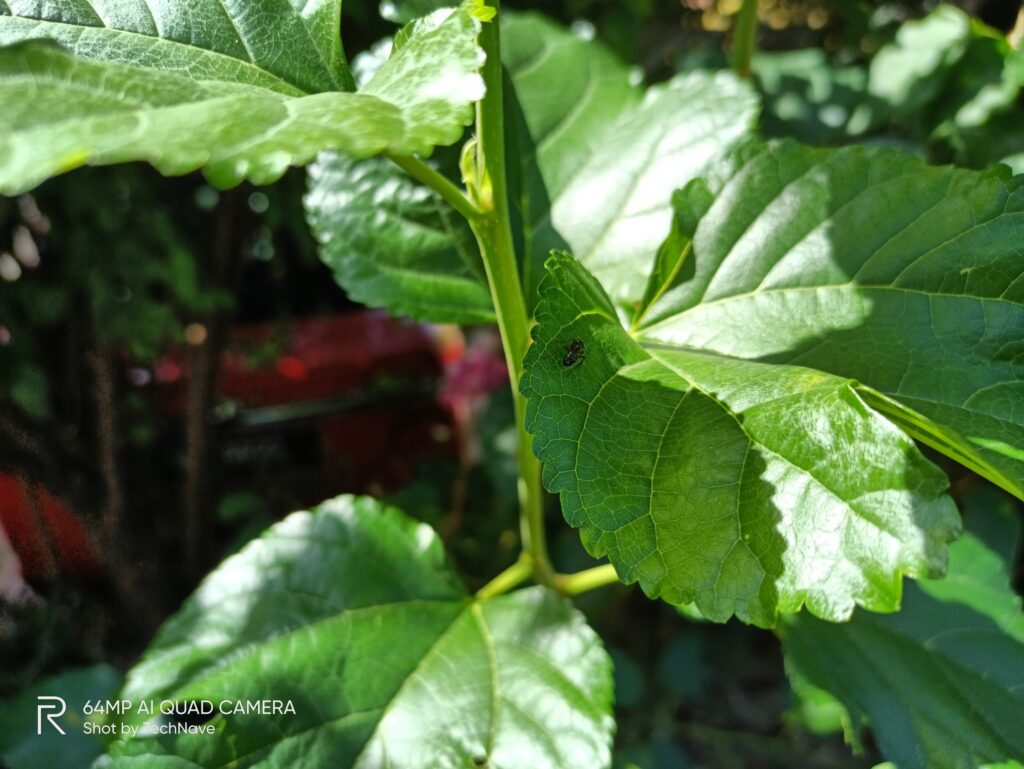 64MP mode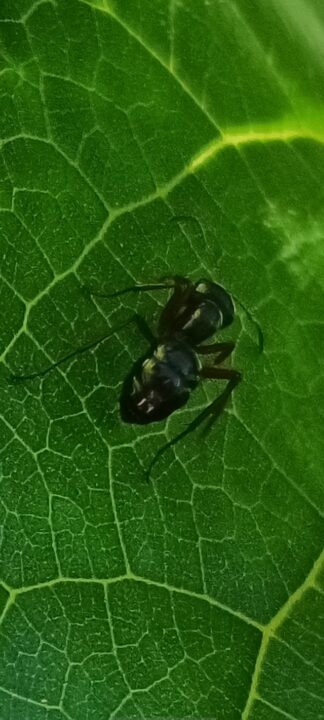 After cropping, the ant and veins of the leaf are still clearly visible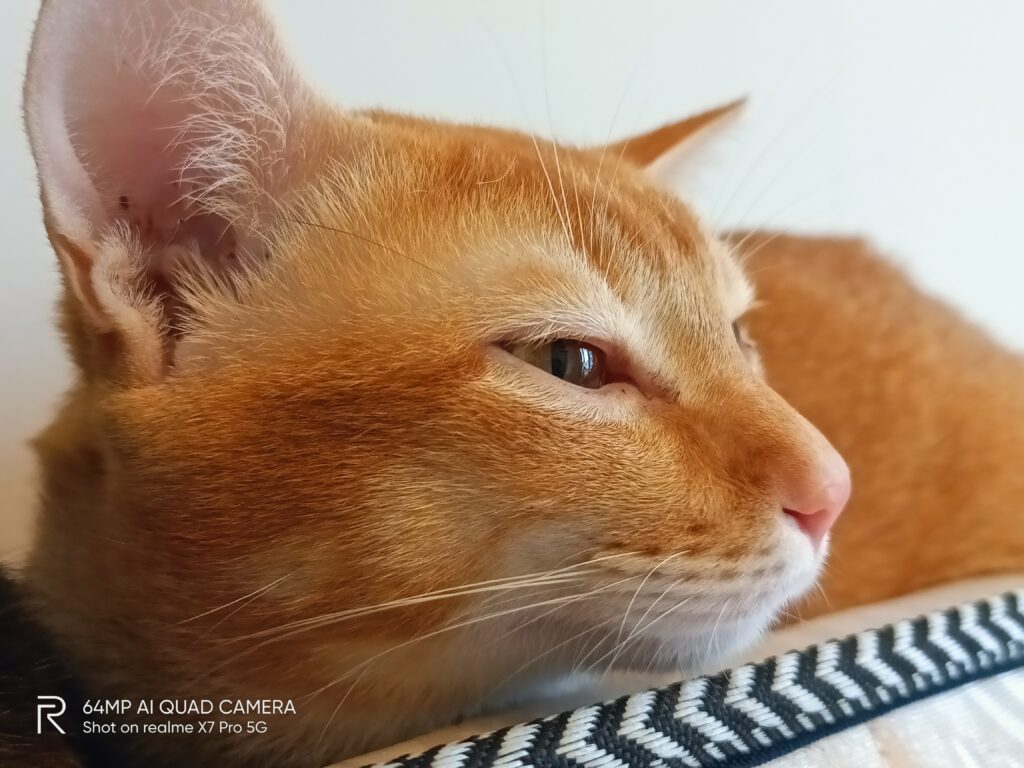 64MP mode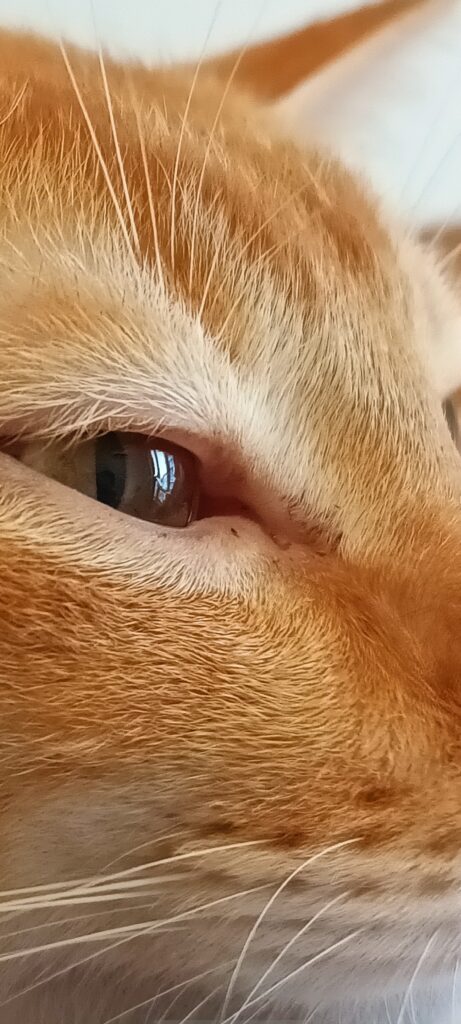 After zooming in, you can see the roots of the cat's hair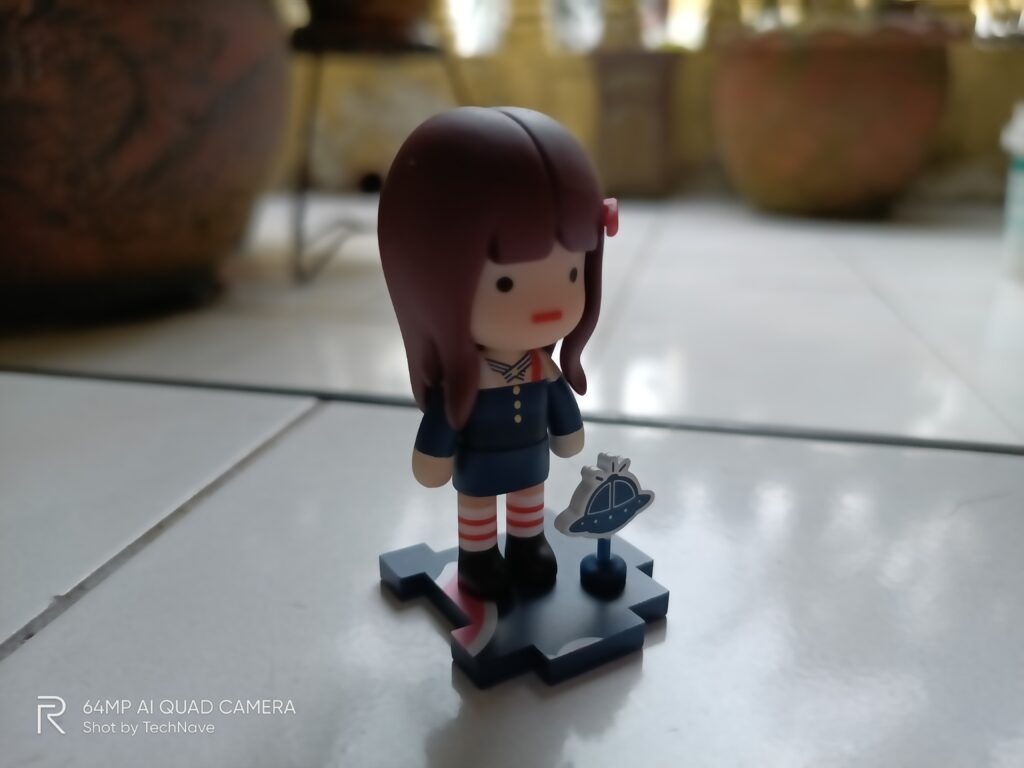 Portrait mode
Like most phones, pictures will look brighter when the night scene mode is enabled. The pitch-black sky often turns grey or dark blue when the feature is on. In this mode, the app needs at least 4 seconds to process the visual. If you have shaky hands, better stick to normal mode, as the picture would look more realistic. Also, you won't get as much visual noise in normal mode.
However, the super night scene mode can still be useful. When shooting indoors in a low light environment, it helps you see objects and some details, such as words on a book. But if you have shaky hands, use a gimbal or smartphone holder for better results. Below are some sample photos we took at night.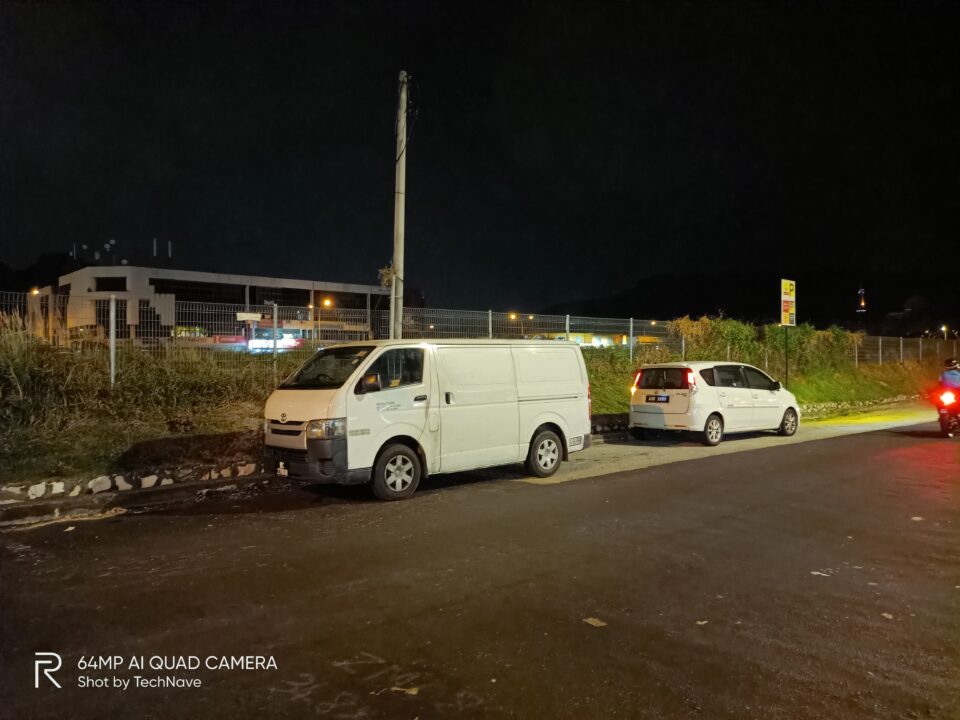 General mode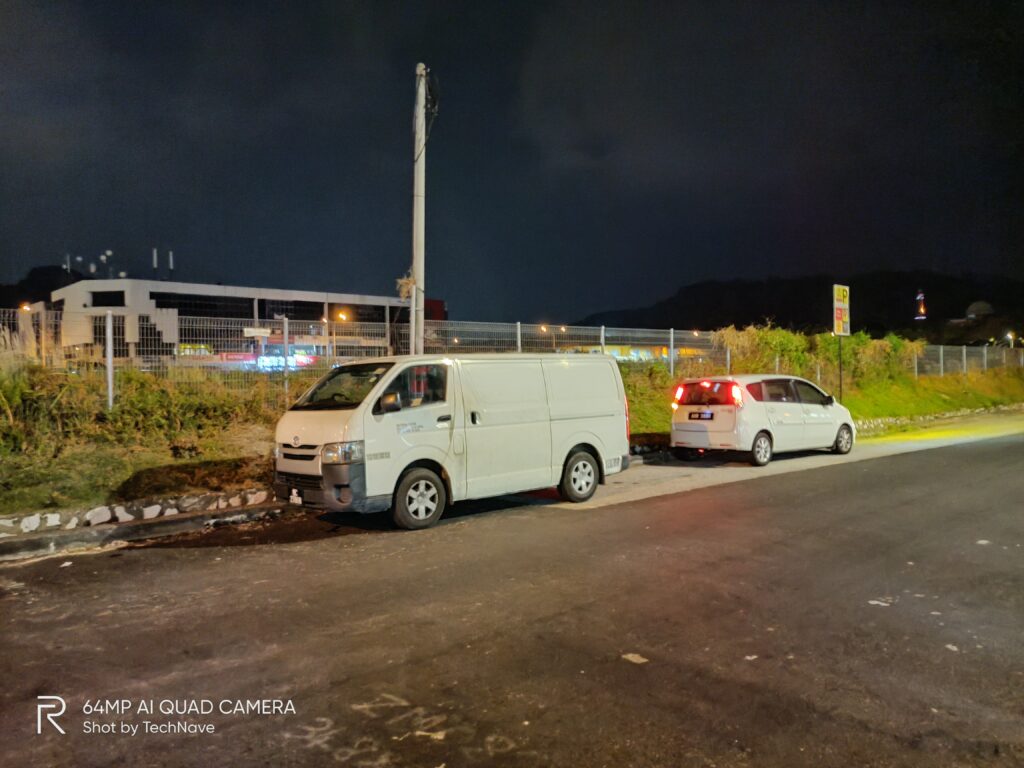 Night scene mode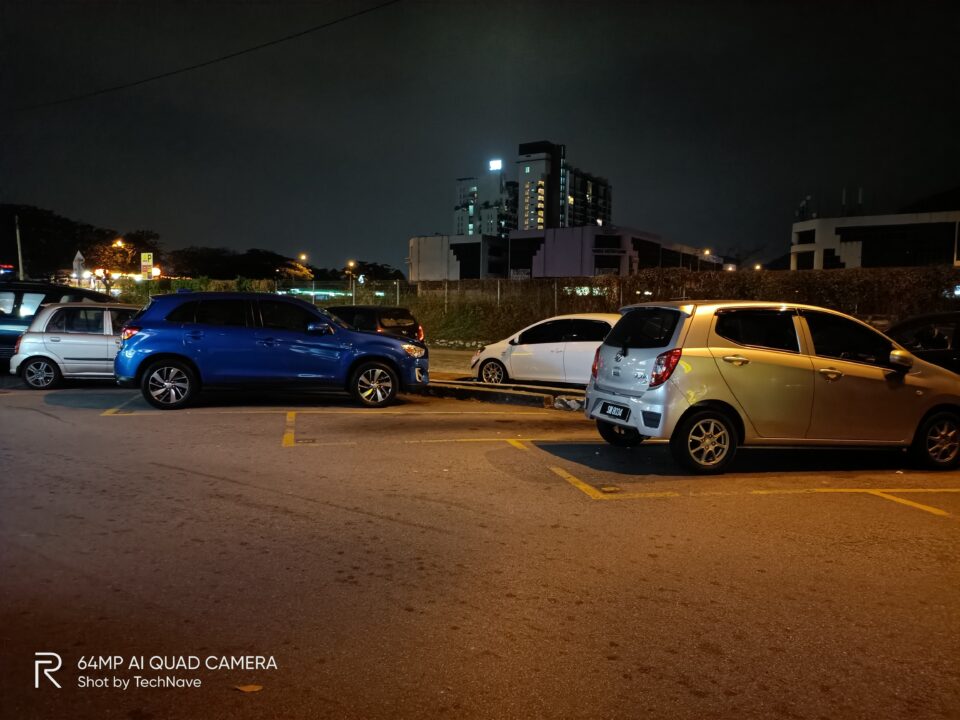 General mode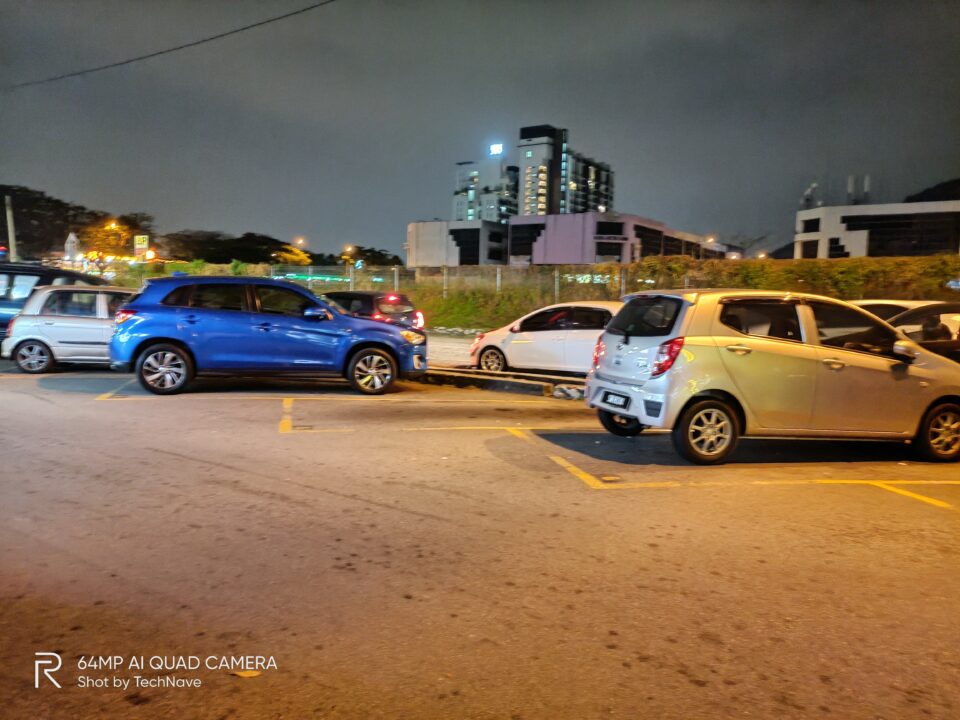 Night scene mode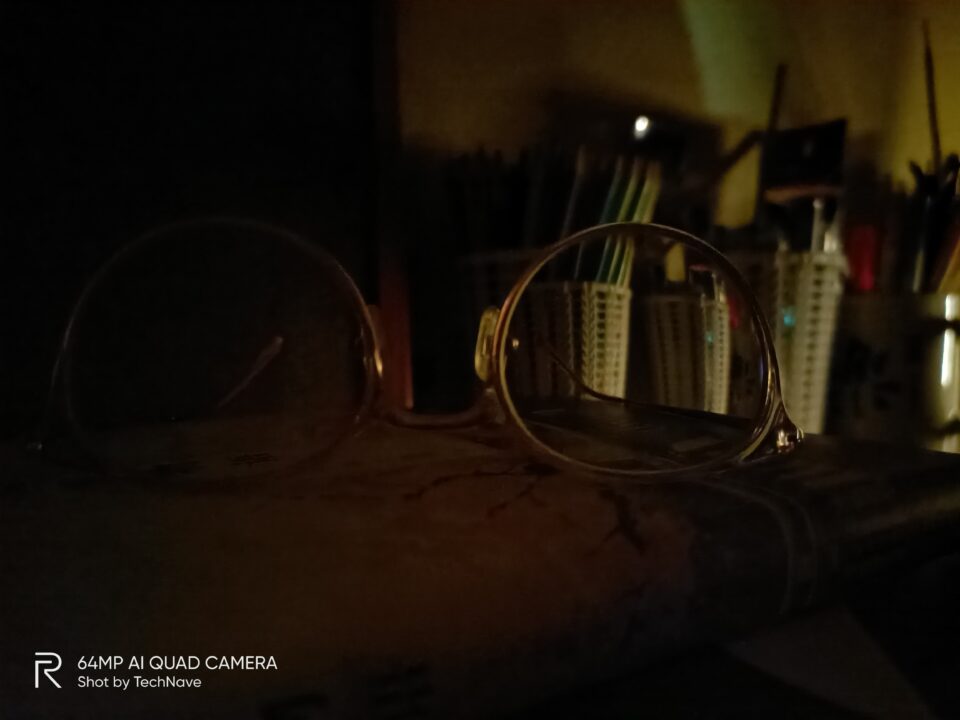 Normal mode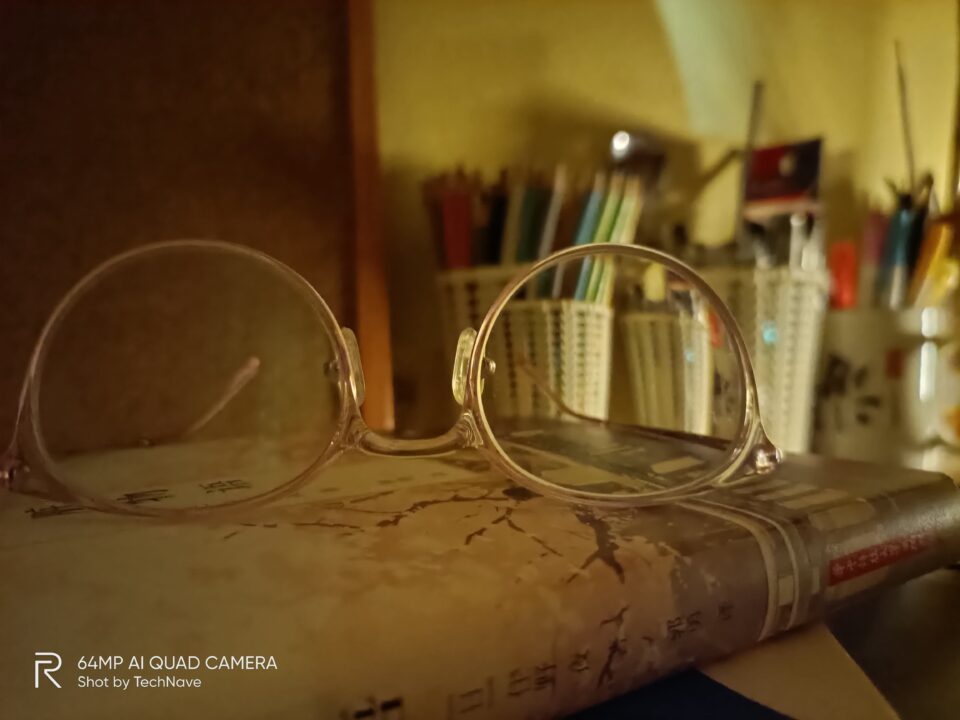 Night scene mode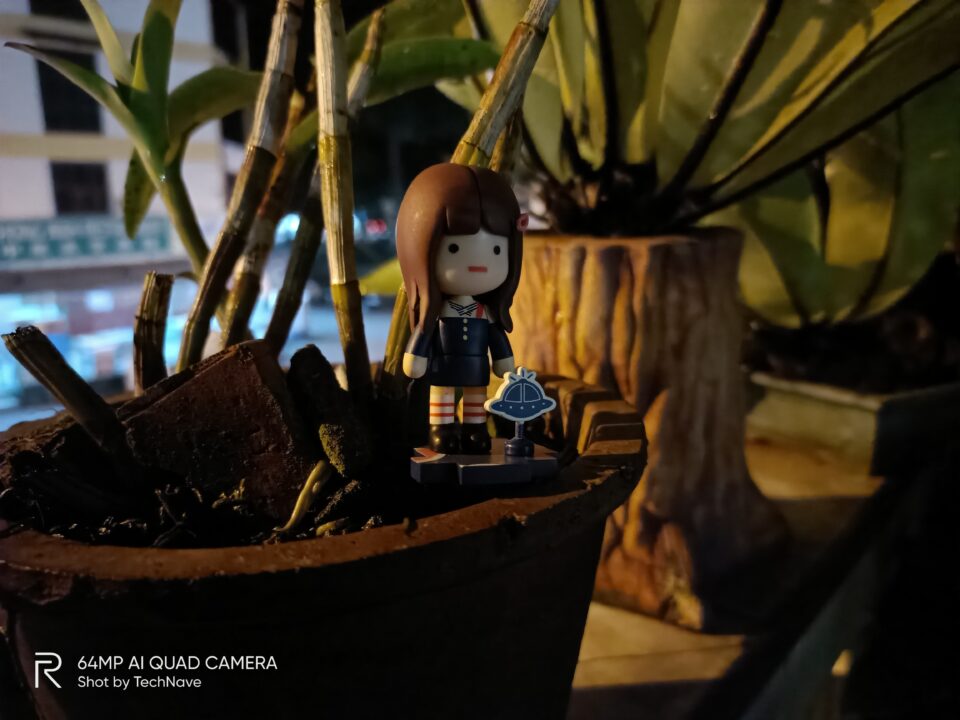 Normal mode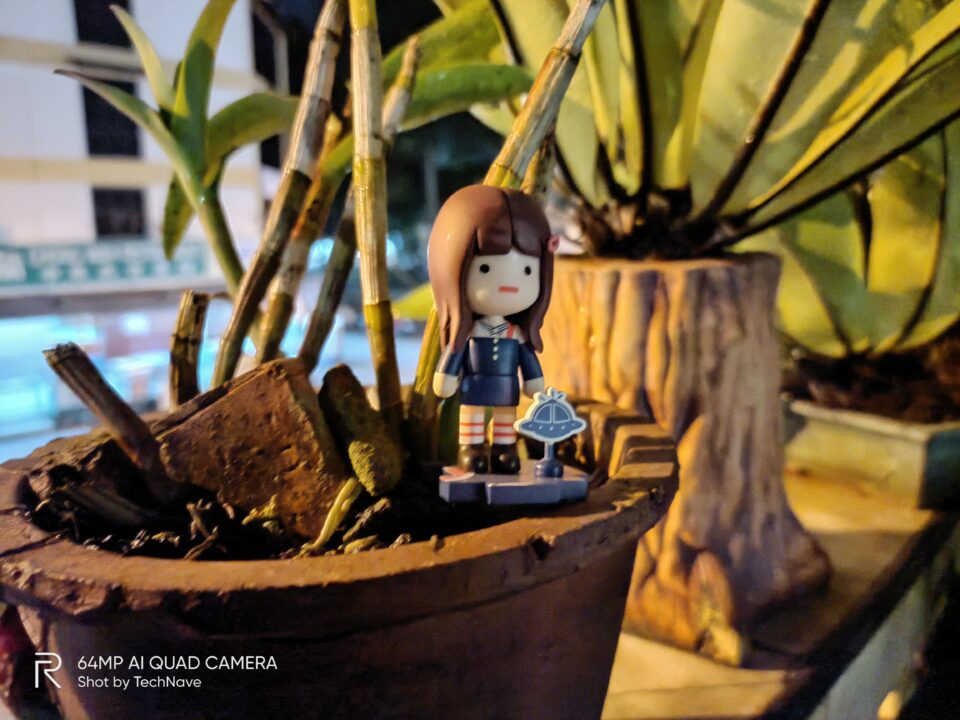 Night scene mode
Conclusion - Balanced performance in all aspects
In summary, as a light flagship phone, the realme X7 Pro delivers in many areas. It has an excellent design, useful 65W fast-charging, a 120Hz refresh rate AMOLED display, and more. It's definitely flagship-class but comes at an affordable price of RM1999, which makes it an attractive option for many. However, it does have some room for improvement.
Based on what's currently available in the same price bracket, the realme X7 Pro's competitors include the Xiaomi Mi 10T Pro (RM1999) and OPPO Reno 5 (RM1899). For better performance in mobile games, the Xiaomi Mi 10T Pro is the better choice, thanks to its Snapdragon 865 chipset and 144Hz display. But if you're into video recording, go for the OPPO Reno 5.
And that's our review of the realme X7 Pro. What do you think about it? If you want to see more reviews like this, please stay tuned to TechNave.com!