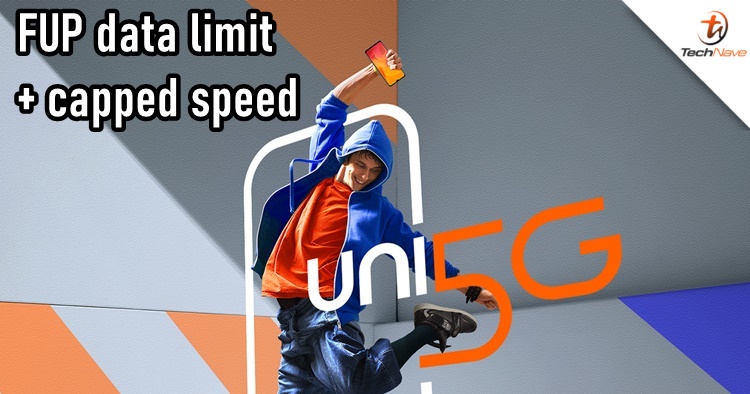 uni5G has been going on for a while now since its 5G network activation began at the end of October. Currently, unifi Mobile Postpaid and Prepaid Bebas Monthly fee offer unlimited 5G data which is nice, but there is some limitation to other internet mobile speed plans.
In this document form regarding unifi Mobile Prepaid Unlimited Data Pass, unifi has set limited 4G Internet mobile speed at 5Mbps, whereas the 5G speed for the Monthly Unlimited is Uncapped. The speed cap for 4G speed is lowered as there wasn't any limitation at all.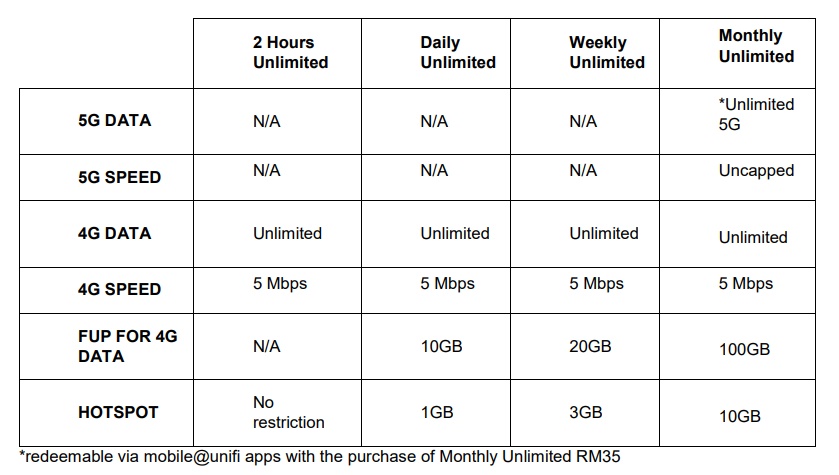 It's also worth noting that despite being labelled as Unlimited for the 4G prepaid plans, the document shows that this isn't the case at all as there is a 10GB, 20GB and 100GB Fair Usage Policy (FUP) data limit for the unifi Daily, Weekly and Monthly Unlimited plans. Oddly, the 2 Hours Unlimited has no FUP and Hotspot limit.
Despite the changes for the unifi Unlimited Prepaid plans, the prices for each remain unchanged. For your information, the 2 Hours, Daily, Weekly and Monthly Unlimited prices are RM1, RM3, RM12 and RM35 respectively. By the way, if you finished your FUP data limit, the speed will be drastically reduced to 512Kbps.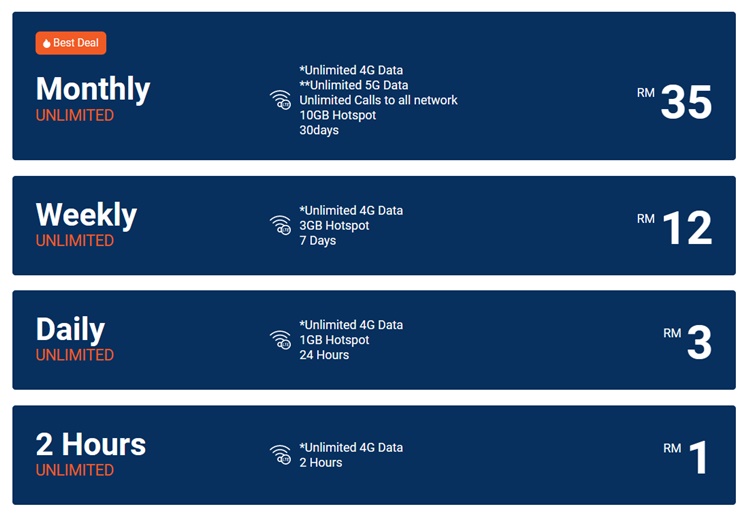 If you would like to read the document, you can visit the page here. Stay tuned for more trending tech news at TechNave.com.