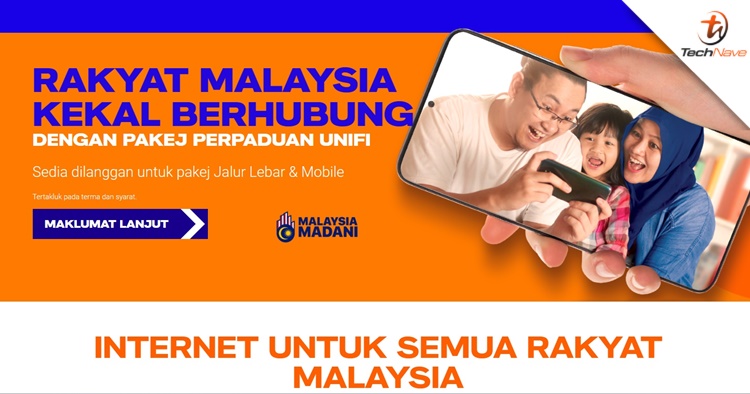 In line with the Government's initiative to make internet services affordable for all, unifi just released its Pakej Perpaduan Prabayar Internet Mudah Alih (Mobile Internet Prepaid Unity Package) and Pakej Perpaduan Jalur Lebar Tetap (Fixed Broadband Unity Package). This initiative is to help Malaysians by reducing internet service costs.
Upon visiting the official page, the two aforementioned plans are shown when you scroll down. For the Pakej Perpaduan Prabayar Internet Mudah Alih, it has 30GB of 4G mobile internet data with a max speed of 3Mbps and up to 180 days. There are some criteria to be eligible for this, such as being in the B40 group, OKU, above and below 60 and 30 years old respectively, as well as for veterans.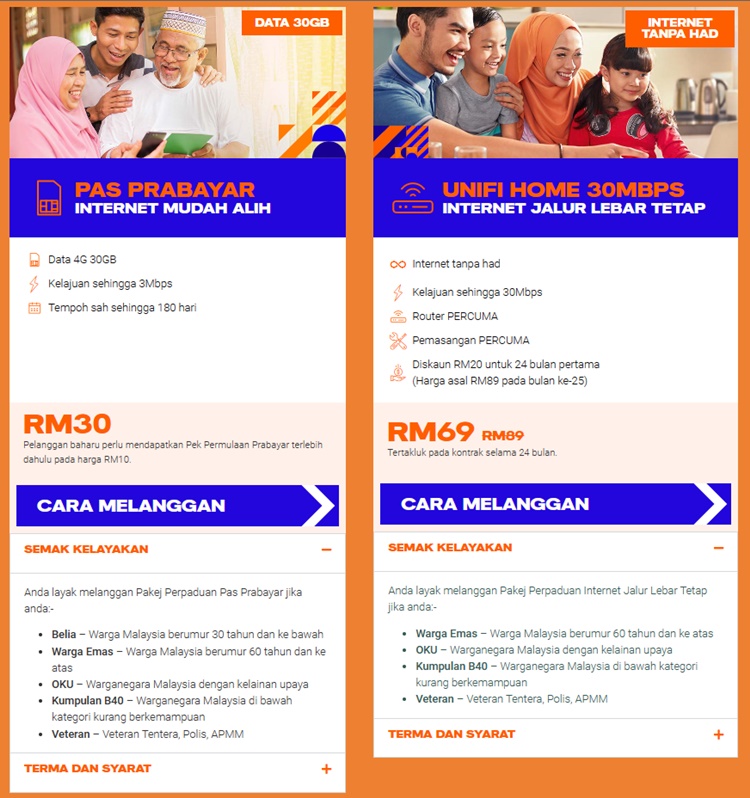 As for the latter, the unifi Home 30Mbps has unlimited internet access with a free router and installation. Not only that, Malaysians who meet the requirements (same as the former except for those below 30 years old) will have a RM20 discount for 24 months. This means they will only pay RM69 per month until the contract expires then revert back to RM89 per month.
To read the full details or apply to unifi's Pakej Perpaduan, you can visit the official website right over here to get started. Stay tuned for more trending tech news at TechNave.com.