unifi's latest "unifi Your World" campaign lets you save up to RM1,500 a year with customized plan
unifi today has launched the unifi Your World campaign as an initiative to offer customers to set up their own internet subscription package at home. Through this campaign, users can bundle various broadband solutions under one package with unlimited unifi Mobile 4G LTE, unifi TV entertainment pack, and special devices such as unifi Plus Box or the Mesh WiFi.
unifi has also invited the media to witness a demonstration of these new products. They demonstrated the additional Mesh WiFi devices that are aimed to extend the reach of WiFi connections from routers and stabilizing those connections throughout every corner at home. This facility starts at RM15 per month.
Marketing chief of unifi Lai Shu Wei (holding a microphone) sharing to the media about the benefits of unifi Your World campaign.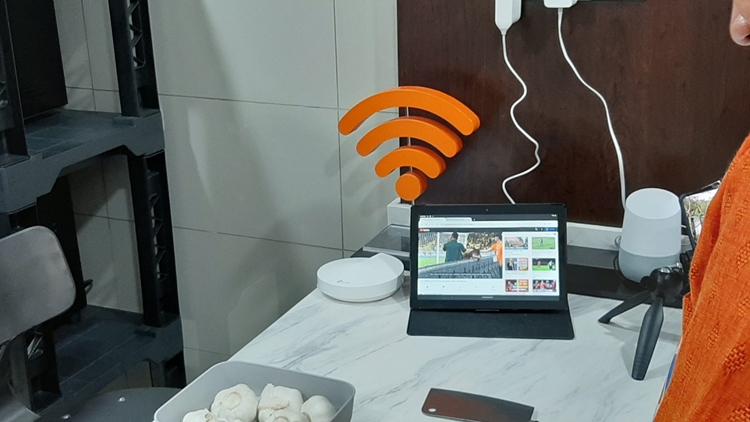 Mesh WiFi booster (the white device on the left side of the laptop) can extend the reach of internet from router to all corners of the house.
unifi Plus Box is now offering more options for television shows as well with more than 70 channels and video content from iflix and Viu. Customers can also subscribe to the unifi Mobile 4G LTE plan under this campaign to get unlimited data, calls, and SMS on their smartphones.
For more information, visit the unifi Your World website or go to the nearest TMPoint branch. Let us know what you think about this new campaign from unifi on our Facebook page. Stay tuned to TechNave.com for more latest local tech news.