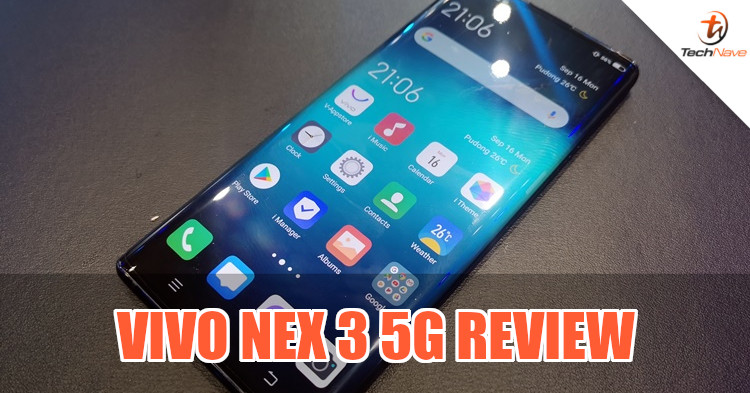 As 2019 came to an end, we're left wondering what the next decade has in store for us. For smartphones, it's starting to look like 2020 is going to be full of the 5G devices that have begun popping up this year. But due to the lack of 5G network coverage in Malaysia, it's not as exciting for those of us living here. Still, the vivo NEX 3 5G has a lot of merits, even if you don't take its 5G capability into account.
The vivo NEX 3 5G is the heavy muscle in vivo's lineup for smartphones back in 2019. It stands out among its mid-range siblings, dwarfing all of them in tech specs and features. And what does it offer exactly? Read on to find out.
Design - A pleasant sense of symmetry
When it comes to design, the vivo NEX 3 5G is clearly different from the rest of the vivo devices. It has a display with curved sides, similar to Samsung's Galaxy S series smartphones, just without the punch-hole camera taking up space there. The second part really helps to ensure that the phone is all screen with hardly any bezels, something that we really appreciate.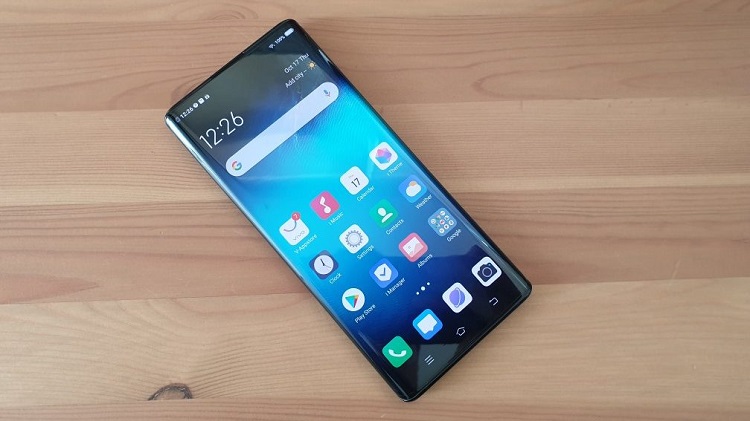 The front is a glass screen that curves off at the sides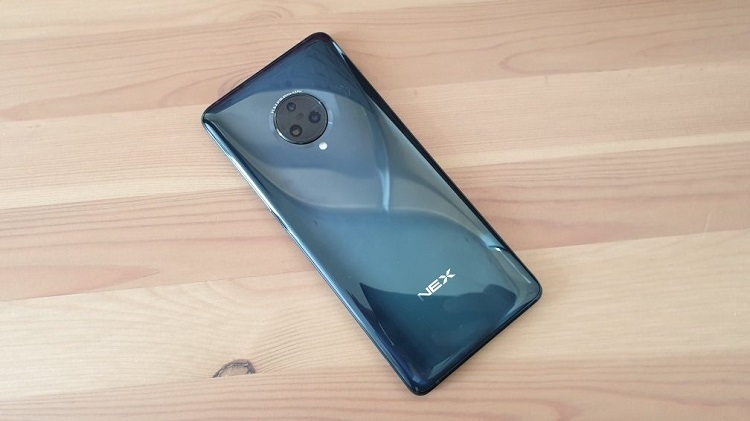 Really digging the symmetry in design, especially at the back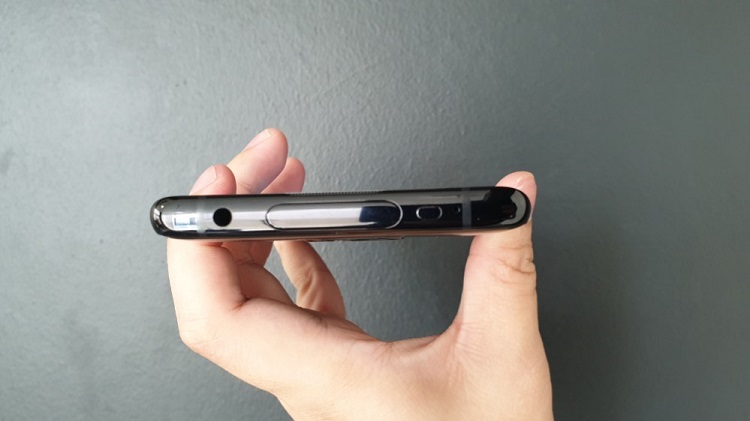 The front camera is packed inside the pop-up camera up on top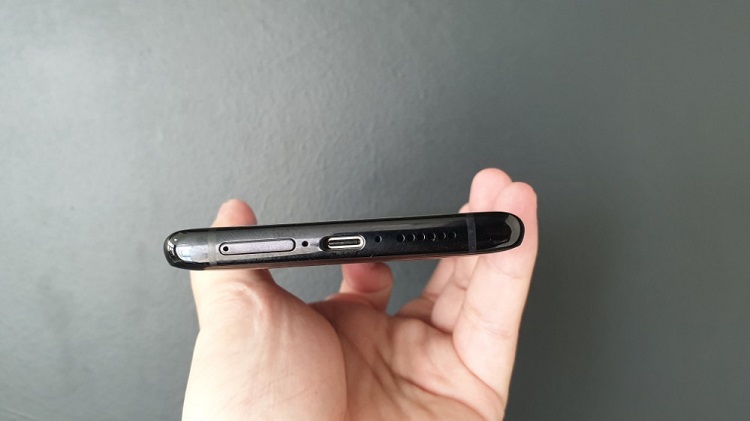 Moving the SIM tray to the bottom was necessary due to the sides being taken up by the screen
The phone back of the phone sports a rounded camera island set right in the centre. When you consider the two sides, the NEX 3 5G really has a sense of elegant symmetry. In fact, vivo even got rid of physical buttons and applied pressure-sensitive sensors instead, allowing it to maintain that sense of symmetry.
Moving on to connectivity, one thing you'll notice here is that the dual-SIM tray is located at the bottom. This is quite common with phones with curved sides, as there would be little space there to accommodate the tray. You'll also find the USB Type-C charging port sandwiched by a microphone and the speaker grill. The other microphone is up on top, next to the pop-up front camera and audio jack.
Tech specs and features - More app stores than necessary
Here are the tech specs of the vivo NEX 3 5G:
Qualcomm Snapdragon 855+ chipset + octa-core CPU (1x2.96 GHz Kryo 485 & 3x2.42 GHz Kryo 485 & 4x1.8 GHz Kryo 485)
8GB of RAM
256GB ROM
6.89-inch super AMOLED (Gorilla Glass 3)
Measures 167.4 x 76.1 x 9.4mm, weighs 218.5g
Quad rear camera - 64MP (f/1.8, main, wide) + 13MP (f/2.5, telephoto) + 13MP (f/2.2, ultra-wide) sensor
Front camera - Motorised pop-up 16MP (f/2.1) sensor with LED flash
Features in-display fingerprint sensor, face unlock, pressure-sensitive buttons, Dolby Atmos dual stereo speakers, Game Boost 2.0, Ultra Night Mode 2.0, Reverse Charging
Supports 4G LTE, Wi-Fi 802.11 a/b/g/n/ac, Bluetooth 5.0, NFC, USB Type-C (OTG) connectivity
Fast Charging both on wired and wireless (wireless Charging compatible with WPC and PMA)
Funtouch 9.1 based on Android 9 Pie
4500mAh battery, with support for 44W fast-charging
With a Qualcomm Snapdragon 855+ under the hood, the vivo NEX 3 5G offers plenty of power. Its fastest CPU core is clocked at 2.96Hz and it has 8GB of RAM for high-performance levels, while the 256GB of internal storage means it'll be able to store a lot of photos and videos. For those who enjoy watching videos, its 6.89-inch notch-free display makes for a very immersive viewing experience.
As expected, the software is where you'll find your usual problem: Bloatware. There are two different app stores that can be found on the phone with one of them dedicated to games when all you'd really need is the Google Play Store. You can't remove the icons from the home screen either so that's a bummer.
Is there really a need for so many different digital app stores?
One of the interesting features with this phone is the pressure-sensitive buttons. Instead of your regular physical volume and power buttons, the ones on the NEX 3 5G rely on pressure sensors to detect presses. There's also a haptic vibration motor inside to provide some feedback, which you'll feel mostly when playing mobile games. You can also adjust the intensity of the haptic feedback, but we didn't really feel any notable difference when changing it between low, medium and high.
Another handy feature is the Ultra Game Mode. It provides a few functions like blocking calls/notifications, off-screen autoplay, game picture-in-picture, and tweaking performance for smoothness. Game picture-in-picture is interesting, as it lets you put up a floating window for chat apps, while off-screen autoplay ensures that your game won't stop running if you have to go off-screen. The tweaking performance part is completely automated, however, and you get no control over it whatsoever. For a feature that's called Ultra Game Mode, it's a bit misleading in that sense.
This really isn't anything all that new
Performance - Undeniable quality
Featuring the powerful Qualcomm Snapdragon 855+ chipset, the NEX 3 5G has the foundations to be a powerful flagship device. As many of you know, the easiest way to know how well a phone performs is by using certain benchmarks. These are capable of measuring how well a phone can handle different tasks. With a score of 328844 in AnTuTu benchmark, the NEX 3 5G is definitely powerful in its own right.
It's no slouch in the GPU department either, with scores of 6193 (OpenGL) and 5407 (Vulkan) in 3DMark's Sling Shot Extreme benchmark. It's got no problems with games, delivering smooth performance in Call of Duty Mobile, Black Desert Mobile, and Asphalt 9 to name a few.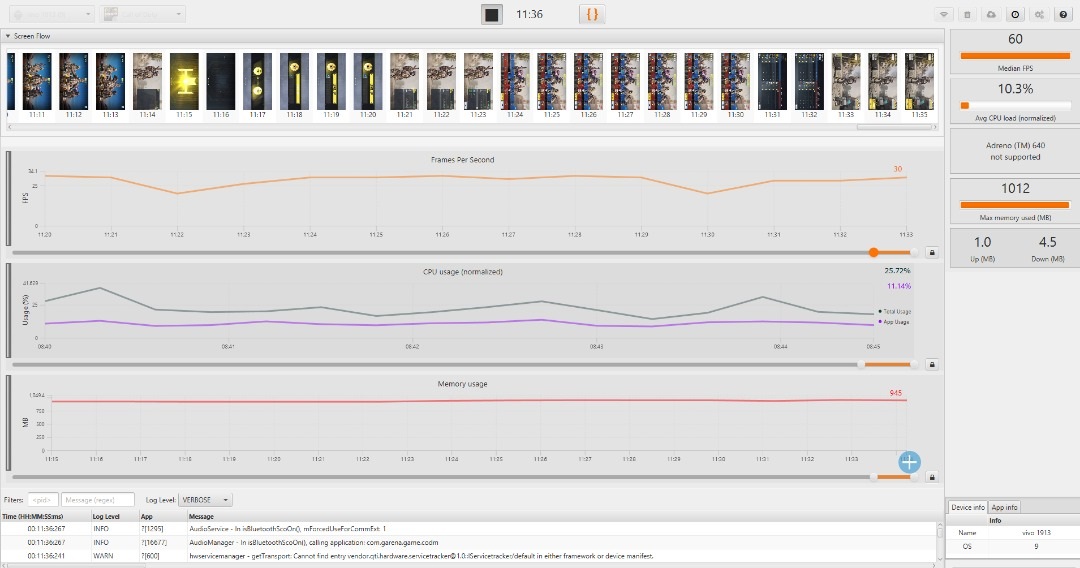 GameBench results for Call of Duty: Mobile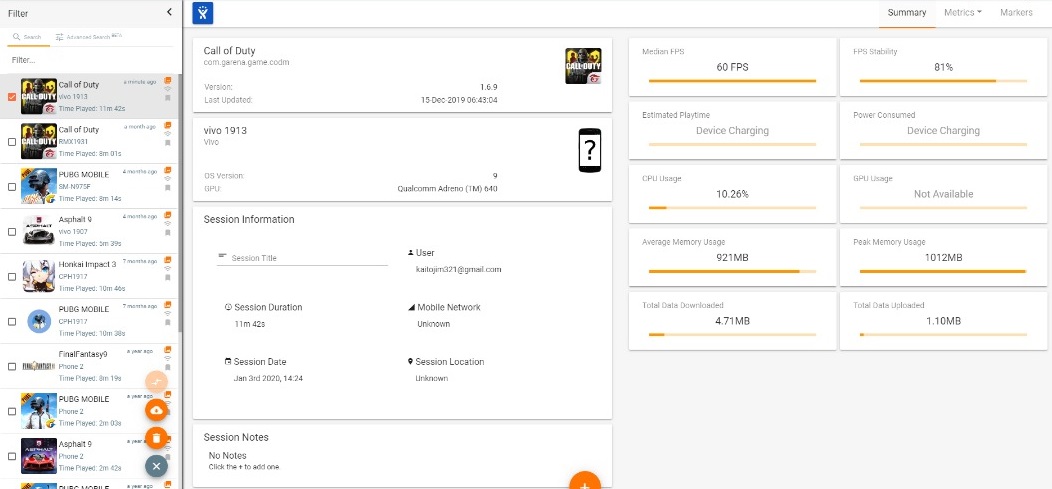 More details from the GameBench benchmarking
In terms of audio and video, the NEX 3 5G performed above average. Visuals were vibrant enough and quite clear, while audio was crisp enough even on speaker mode. We watched some YouTube videos and played games on it to test these two aspects and had no complaints with the quality. That said, nothing really stood out for us either.
Call and connectivity performance were good here. There were no obvious issues when taking or making phone calls, with the audio only being unclear only in places with poor signal or reception. As for the wireless connectivity, we used the hotspot mode quite a bit and had no problems with speed or stability.
When it comes to battery life, you can expect this phone to have the stamina to last really long. If you have a busy work life as we do, you probably won't get to tax your phone too hard and go roughly a day and a half before you need to plug it in. We went about 1 day and 14 hours before needing to recharge, though that's mostly by watching YouTube videos and using the wireless hotspot, as well as some gaming and occasional use of the camera. We estimate that even if you decide to game a lot or go nuts with the camera, it's more likely for your day to end before you need to recharge the phone.
Thermal performance is good here. You're unlikely to feel it get warm unless you really work the phone hard for over an hour with mobile games, photo/video capturing, have the GPS on, or a combination of all of those. Of course, we tried all those scenarios to make sure. For the most part, you definitely won't find this device ever feeling hot.
Next area of importance for the NEX 3 5G is its cameras. The cameras here perform admirably, delivering superb detail and colours. Since the pop-up camera is controlled by a mechanism that takes a bit of time to activate when you're switching modes, we didn't really run into any issues with it. The image quality was overall pretty good but some shots had a bit of noise in it even though the lighting was good, which suggests that maybe there's a bit too much image processing. Anyway, here are some sample shots we took using the phone.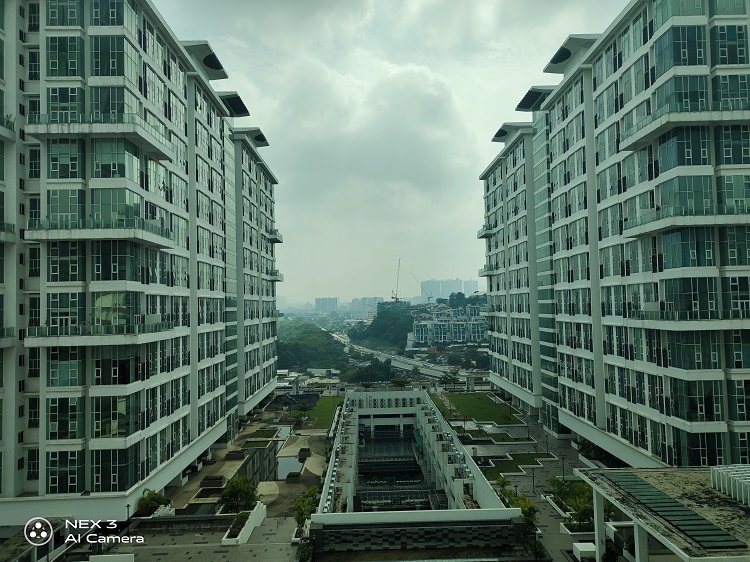 Photos are taken in normal mode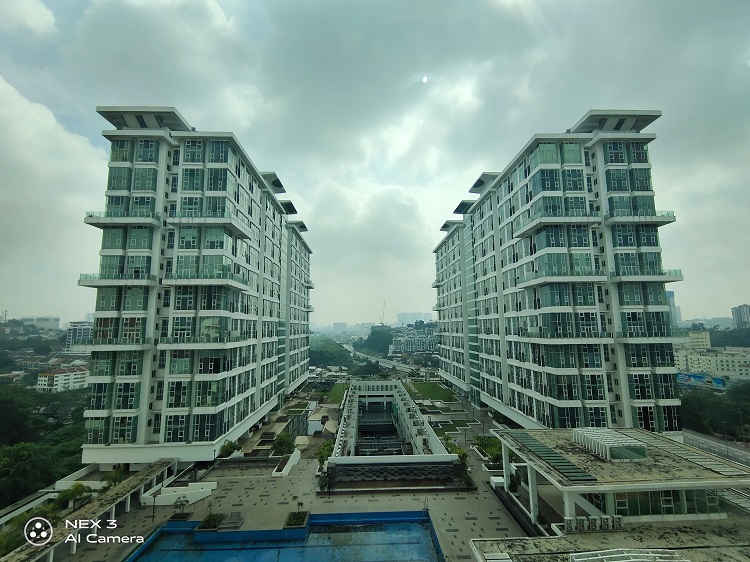 Ultrawide-angle photos for comparison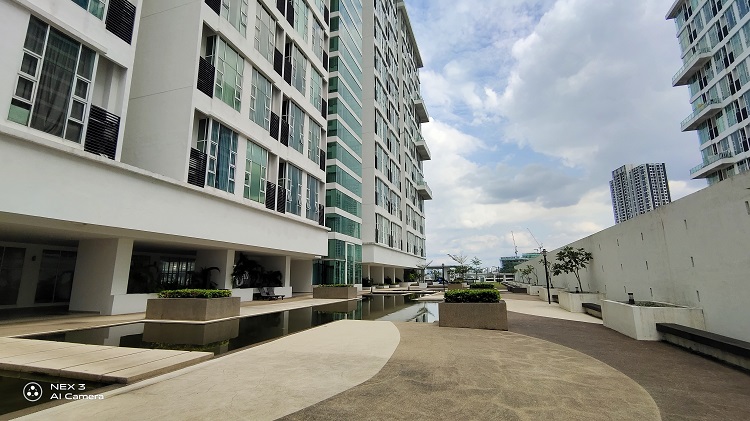 Another example of an ultrawide shot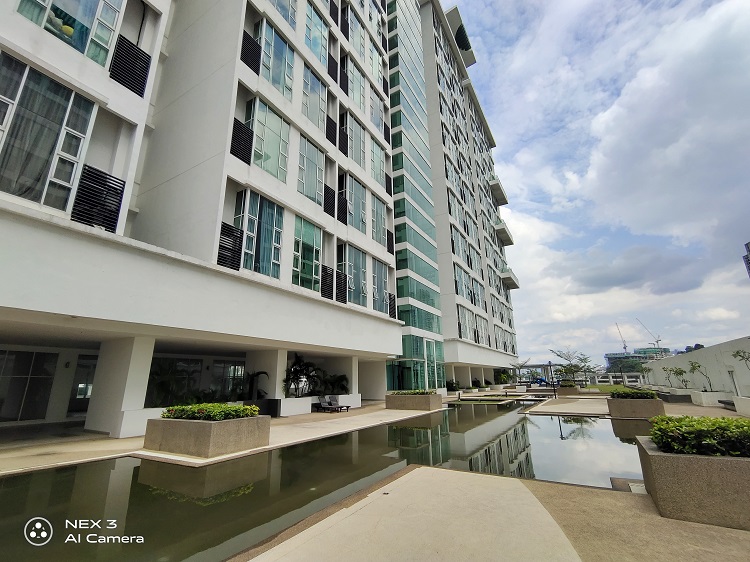 Normal shot of the same spot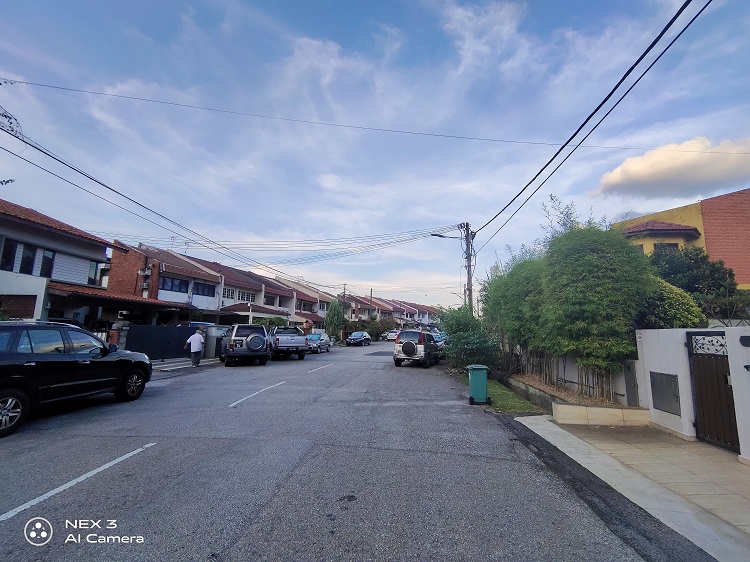 Another ultrawide-angle picture, this time with more colour in the background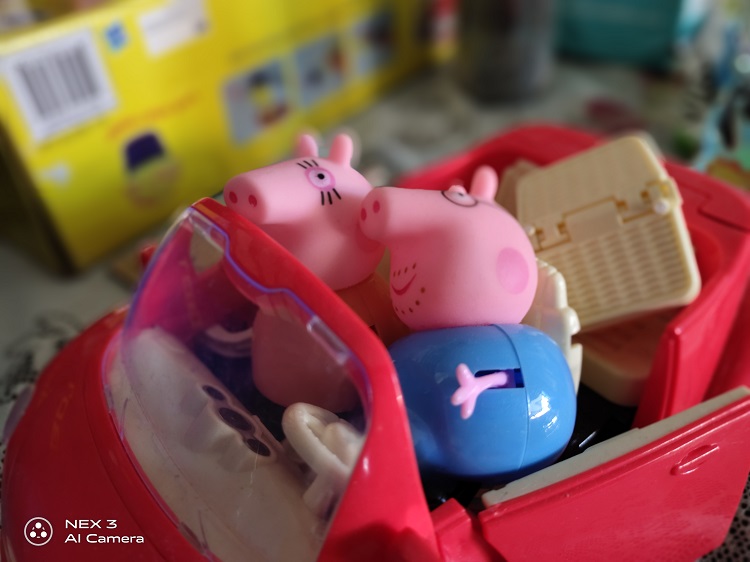 A close-up shot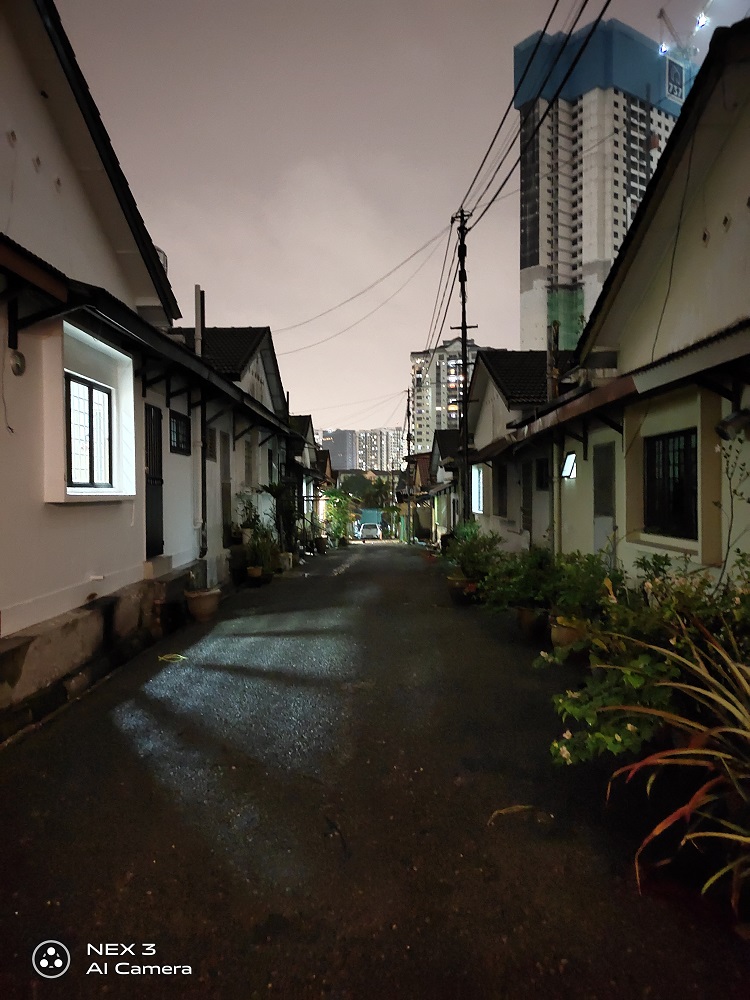 Photo in a low-light environment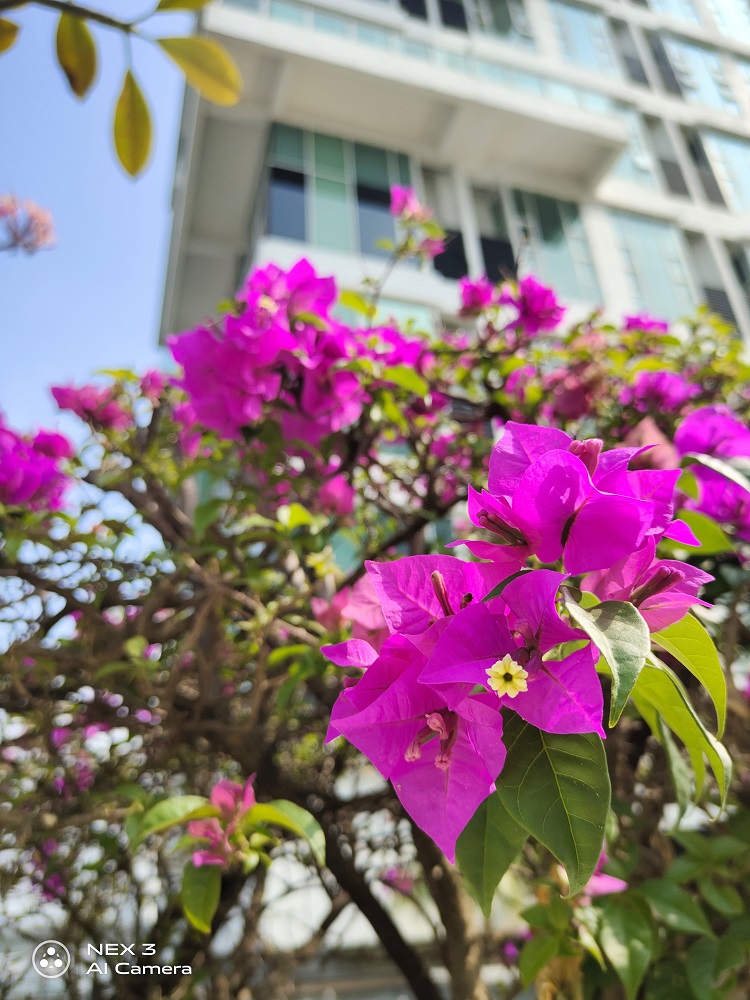 The colourful bits really stick out more when you use portrait mode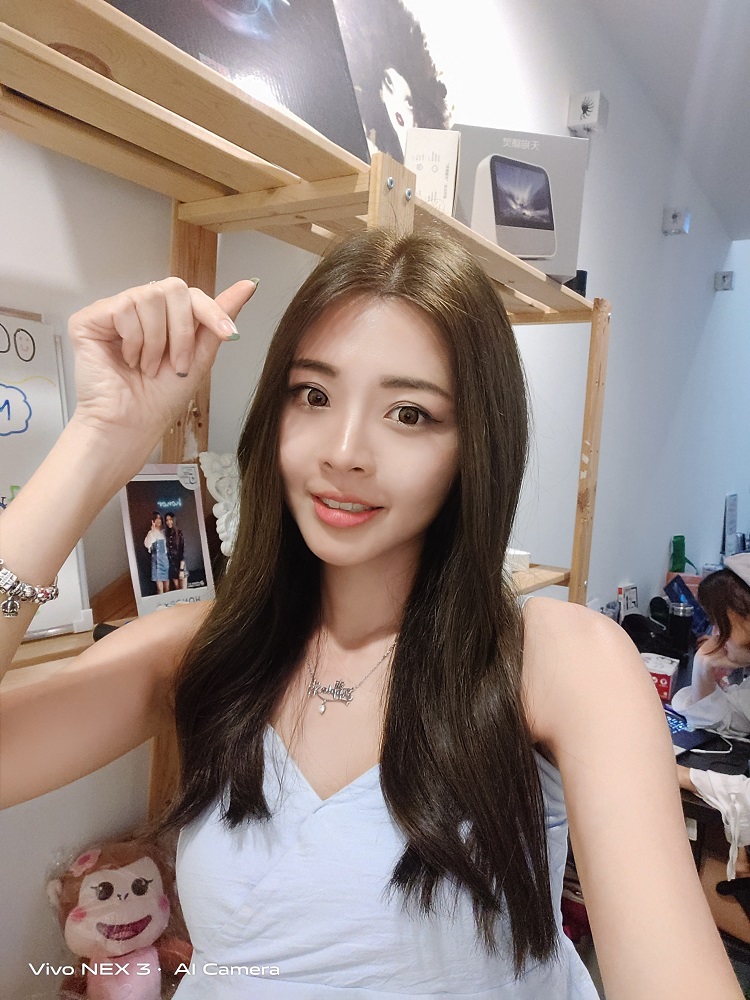 Selfie taken using the pop-up camera
Conclusion - Strong performer, but a little pricey
If you're looking for a phone with high-end tech specs and cameras that impress, the vivo NEX 3 5G can be a great option. Its asking price of RM3899 is admittedly a bit steep, but it has plenty going for it besides performing well and having good cameras. Besides the excellent design, the display is decent and the battery life is incredible.
Devices in the same range for this one would be the Samsung Galaxy S10 Plus and Huawei Mate 30 Pro. When it comes to the chipset performance, the Galaxy S10 Plus has a slightly faster CPU, larger screen resolution, and is a slightly smaller device. However, it loses out on battery life due to it being 4100 mAh battery supporting the higher screen resolution. Its camera setup is also a more modest triple camera setup of 12 MP (26mm wide, f/1.5-2.4), 12 MP (52mm telephoto, f/2.4), and a 16 MP (12mm ultra-wide, f/2.2).
Then you have the Mate 30 Pro, which has a smaller screen, and a chipset that's stronger in the CPU department but has a weaker GPU. Its quad-camera setup is equally impressive but uses a slightly different combination that offers better ultrawide-angle shots. Most of its other specs are equal or nearly equal with the NEX 3, but it doesn't have Google Mobile Services and that's a major handicap.
Overall, our impressions of the NEX 3 5G were good. It's got a combination of great specs and features that makes it a decent flagship even when compared to other options today. However, the issue is that it doesn't have enough oomph factor. Its pop-up camera is interesting enough but not really anything new, while the other areas of performance are not best-in-class either. This makes it hard to recommend to others over other flagships due to its current pricing except for vivo fans but it's certainly a good flagship device to consider
So, what do you think about the vivo NEX 3 5G? Is it a flagship device you'd go for? Make sure to let us know on our Facebook page and stay tuned to TechNave.com for more reviews like this.