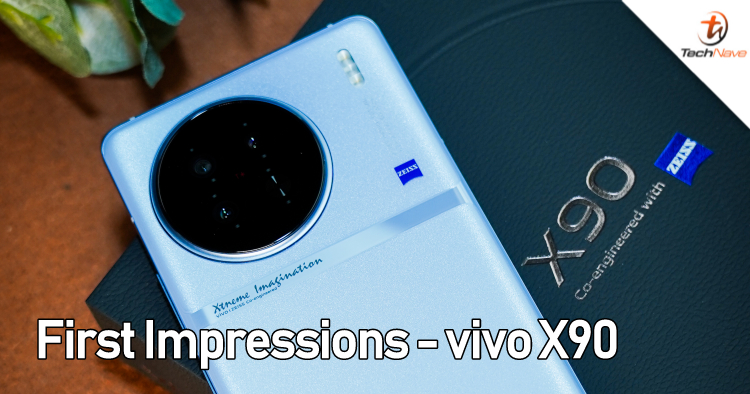 Dedicated camera phones are becoming more and more powerful and thanks to their size and design they're a lot more portable than most DSLR cameras. Last year, the vivo X80 series made its mark as one of the better camera phones of 2022, so this year's vivo X90 promises even better as it not only features a triple rear camera consisting of a 50MP camera with OIS + 12MP wide-angle + 12MP telephoto it also has ZEISS T* coating lenses.
Even though it's just the base model, how good a camera phone is the vivo X90? Check out our first impressions of the vivo X90 as a camera phone below to find out.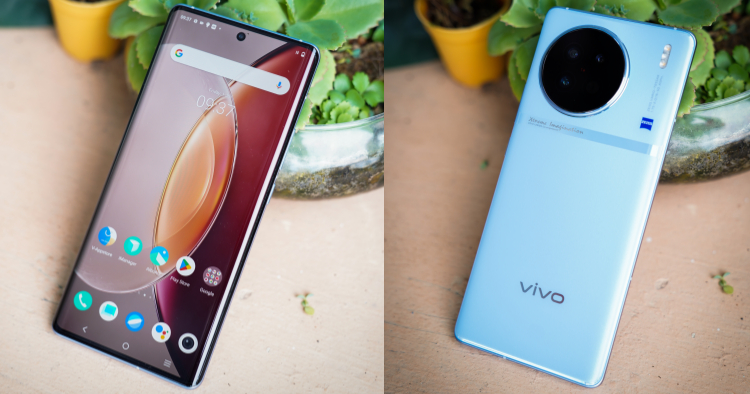 The vivo X90 is sleek and nice to hold
Design-wise, the vivo X90 is a fairly large slate with a 6.78-inch FHD+ OLED display that can deliver up to 120Hz refresh rates. While the camera hump does jut out a bit, the phone feels quite comfortable in the hand with convenient button placement on the right side. The rounded corners and curved sides of the vivo X90 give it a sleek look while the matte backside ensures no fingerprints and a better grip.
On the back, the large triple rear camera bump consists of a 50MP Sony IMX866 with OIS (Optical Image Stabilization) camera for shaky hands, a 12MP ultra-wide camera for wide shots and a 12MP 2x telephoto camera for those times when you need to zoom in without losing any details. The camera lenses have a ZEISS T* coating which not only protects the lenses but also reduces reflections, resulting in clearer shots regardless of the situation, but you can check out the camera samples below and see for yourself.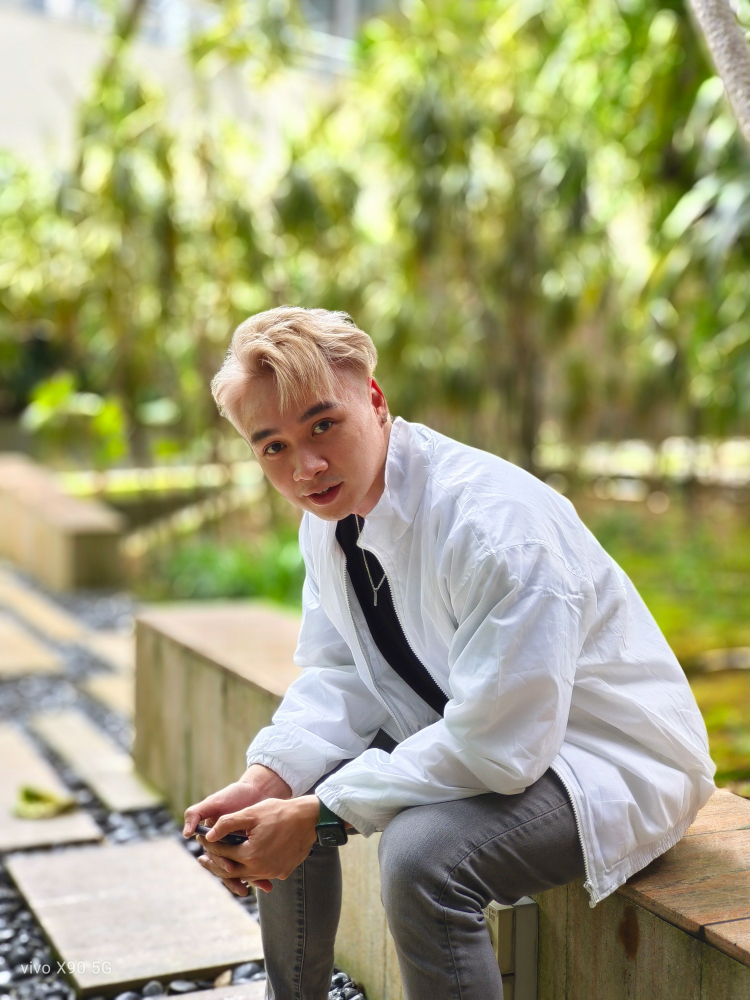 Portrait shot with the blurry background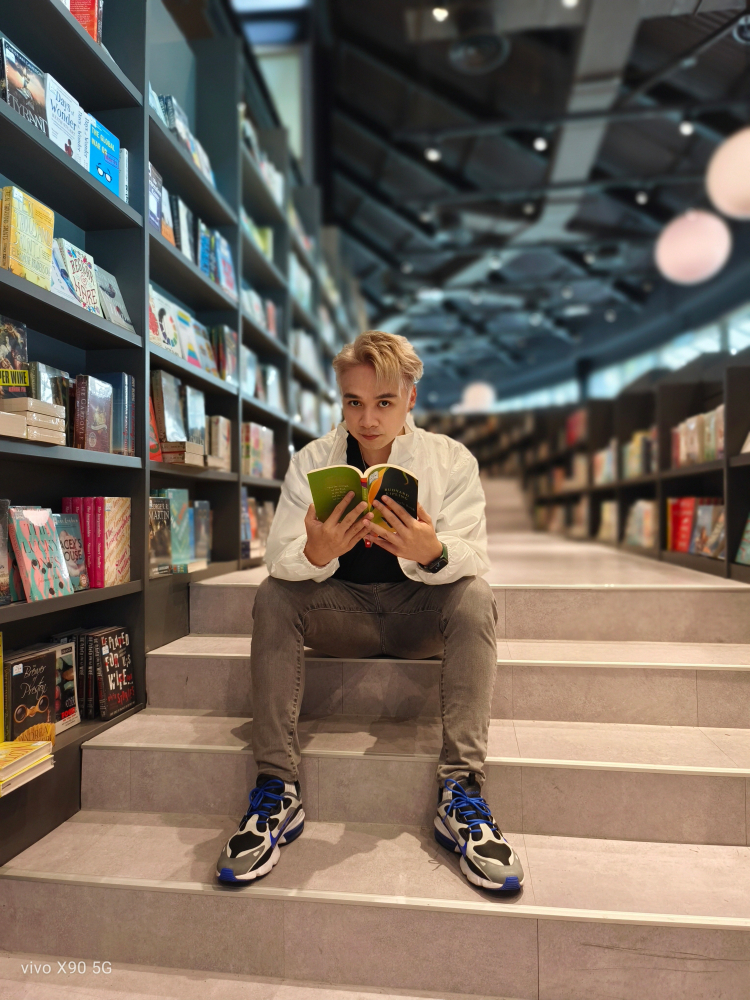 You can even get good portrait shots indoors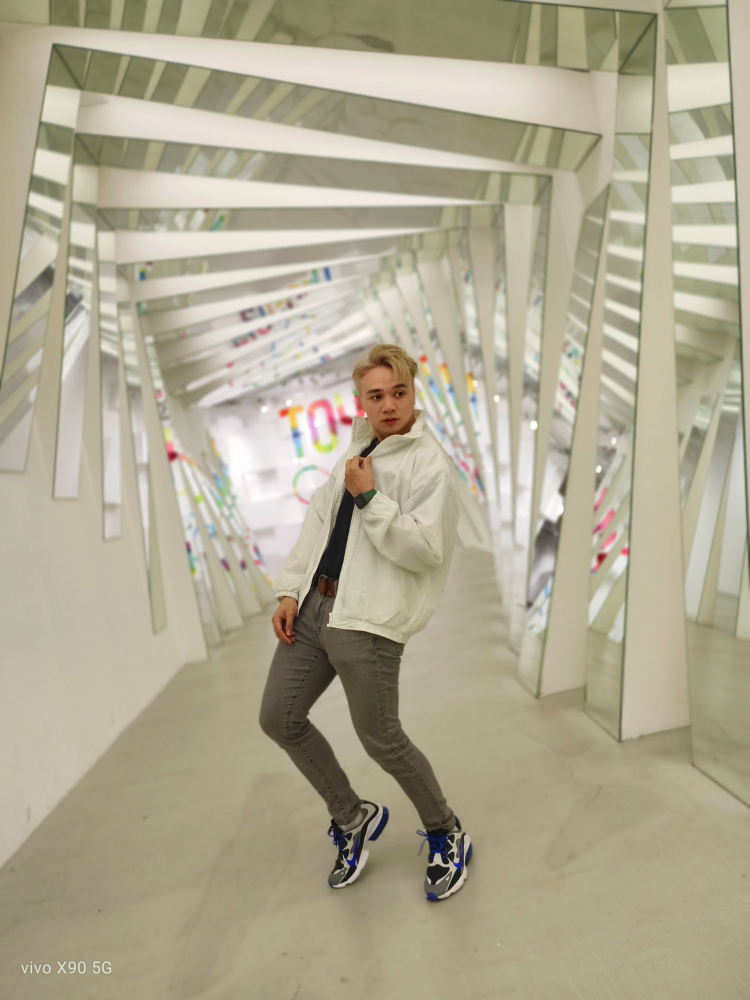 The vivo X90 is quite flexible for all situations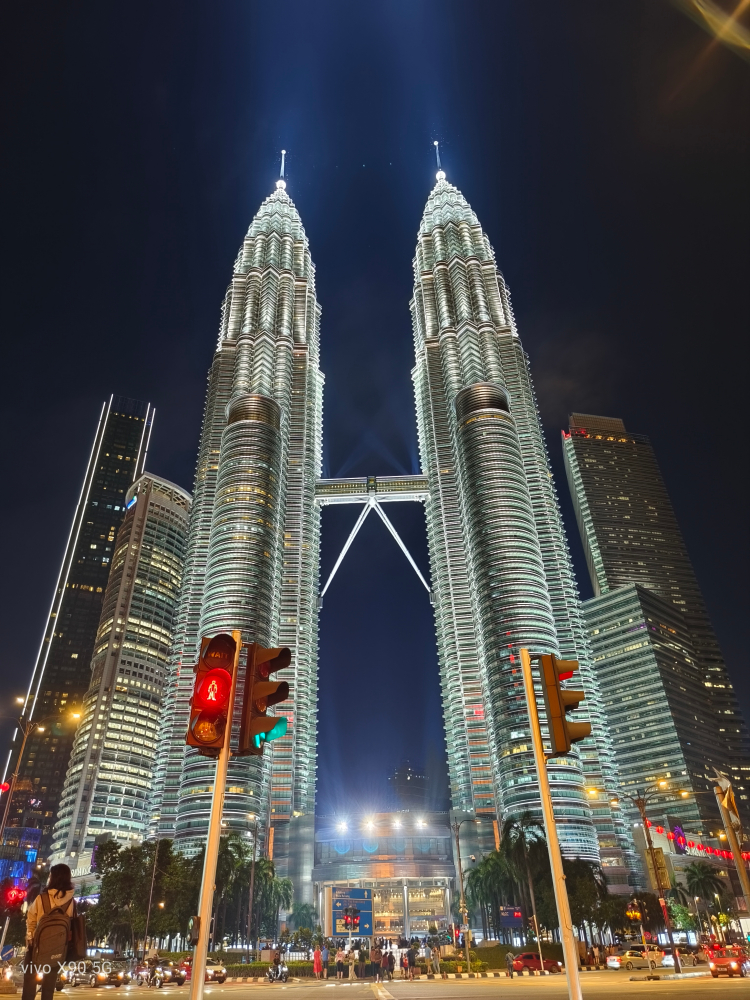 The vivo X90 can capture the KLCC Twin Towers at night even with bright backlights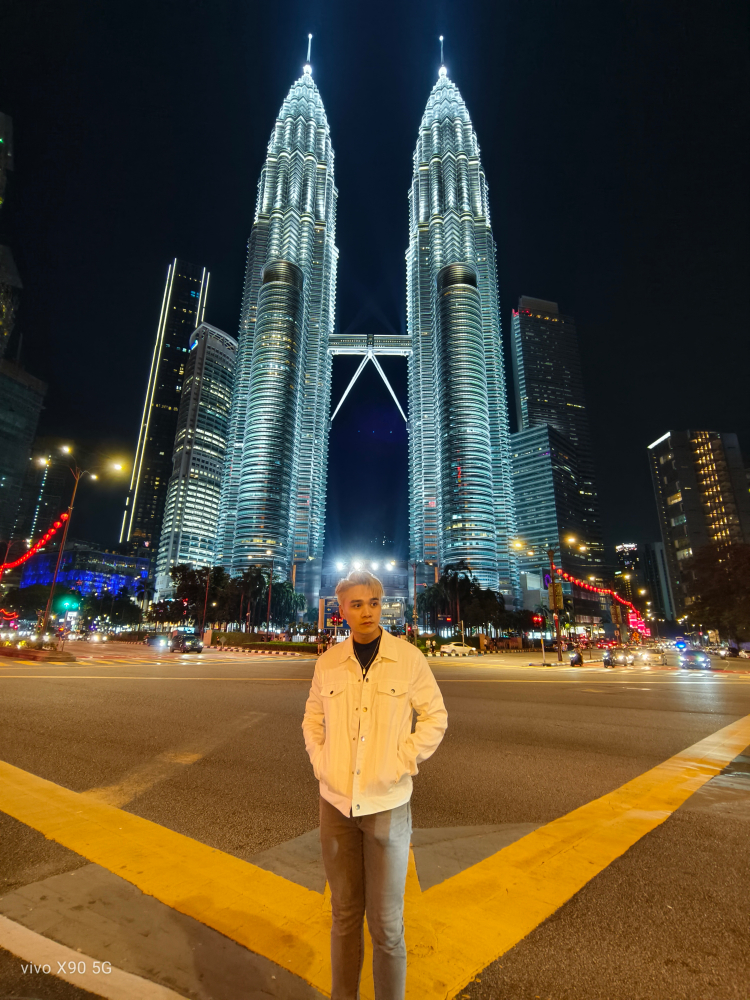 Details are crisp and clear for the most part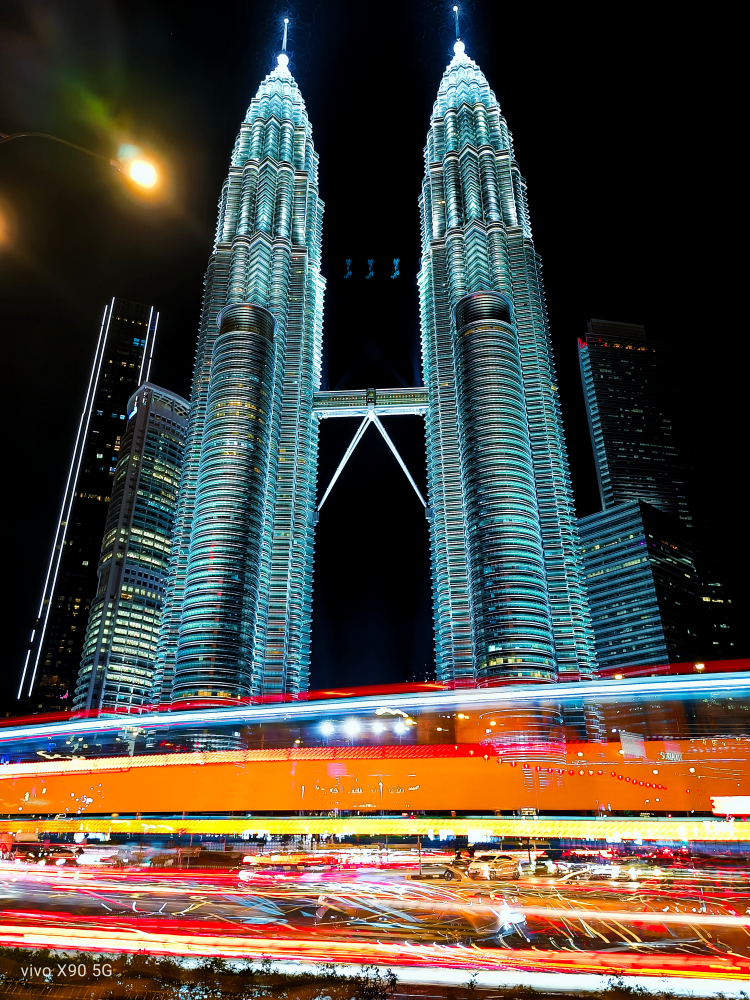 Playing around with the long exposure to capture these light trails shows what the vivo X90 can do as a camera phone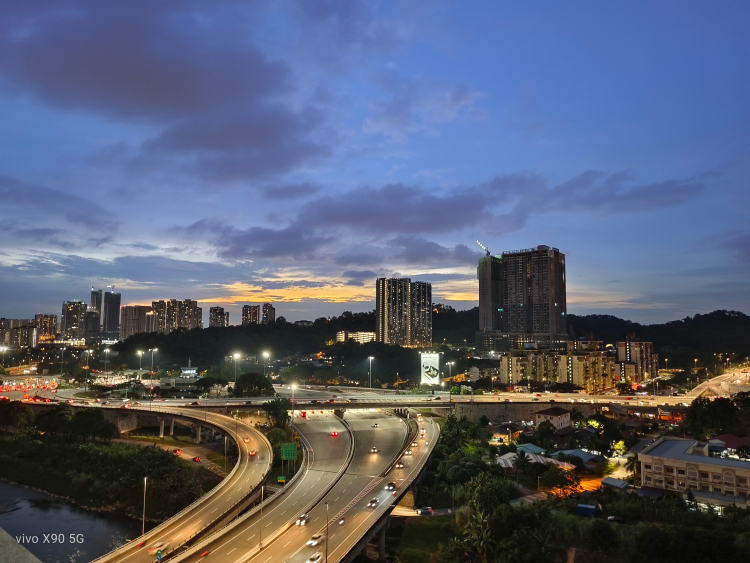 Clearly the vivo X90 handles night shots well with almost no noise while capturing clear details and colours

On our part, the X90 processed photos quickly with no lag, thanks to the dedicated V2 ISP chip and MediaTek Dimensity 9200 chipset which work hand-in-hand to accelerate image processing. Capturing images was fast even with night mode and the long exposure shots which usually take a few seconds to process on other phones.
The large 4810 mAh battery ensured that we didn't have to stop to recharge, but the 120W fast charger should get you up and running again in no time. The other camera on the X90 is the 32MP front camera which also performed just as solidly as the triple rear cameras which you can see in our selfie sample below.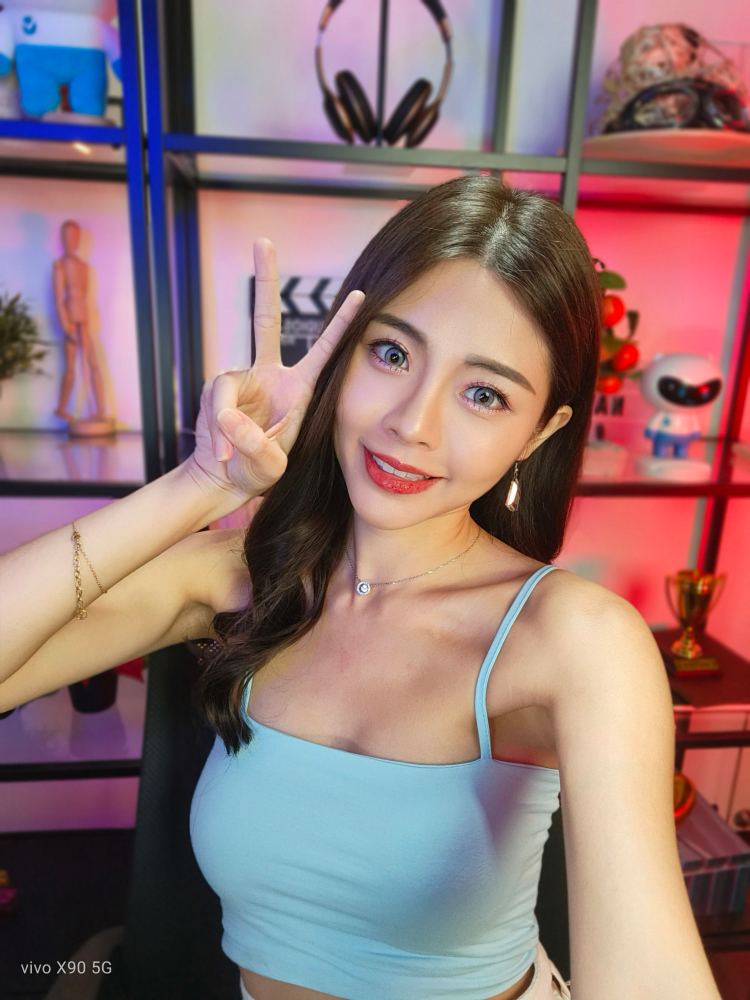 Indoors, the vivo X90 can capture sharp details of your selfies thanks to the 32MP front camera
All in all, our first impression of the vivo X90 is that of a solid and reliable camera phone that can handle lowlight conditions like the night time with ease. Despite being the base model, it handled backlight and long exposure shots at night very well so we expect that the vivo X90 Pro would be an even better camera phone due to its 50.3MP 1-inch camera sensor.
For those who don't know, the new 1-inch Sony IMX989 sensor being used in the vivo X90 Pro is designed to let in more light than normal camera phone sensors. More light in the camera sensor means that the captured image is significantly brighter and clearer even in low-light conditions where there isn't much lighting available.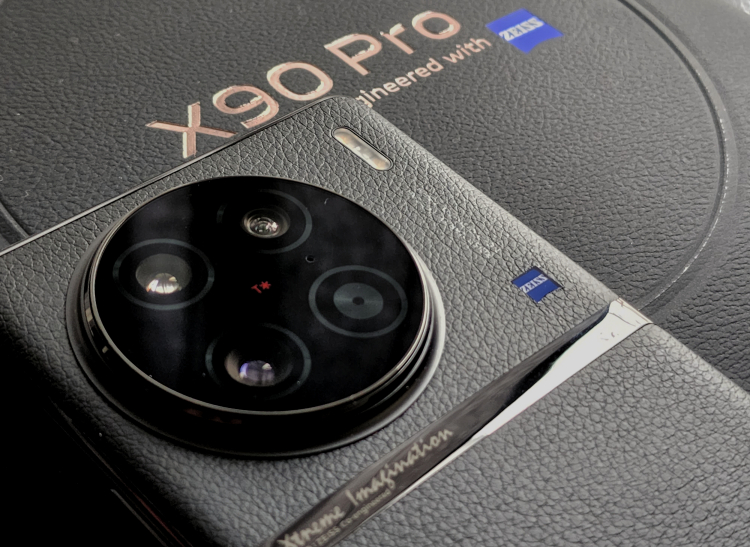 The vivo X90 Pro will be Malaysia's first camera phone to feature a 1-inch 50.3MP Sony IMX989 sensor!
On the other hand, it also means that it can handle more light, reducing noise even when there are backlights and making for a more natural background blur. We won't need to wait long to find out how good this 1-inch camera sensor will be though, as the vivo X90 series is expected to launch in Malaysia very soon.
What do you think? Based on the photos and first impressions above, would you be interested in getting the vivo X90 or vivo X90 Pro? Register your interest for the launch on 3 February 2023 and let us know which device and why in the comments below. As always, stay tuned to TechNave.com