webe rolling out new mobile service, no contract required

Today, webe has announced that they will be rolling out a new webe mobile service. Prior to the email invite of selected TM customers and webe (formerly P1) members for now, the plan will cost RM199 monthly for as many calls, text and data usage as your want! But that's not all, it gets better with rebates for your family members as low as RM79 per month and up to RM49 per months with your bill.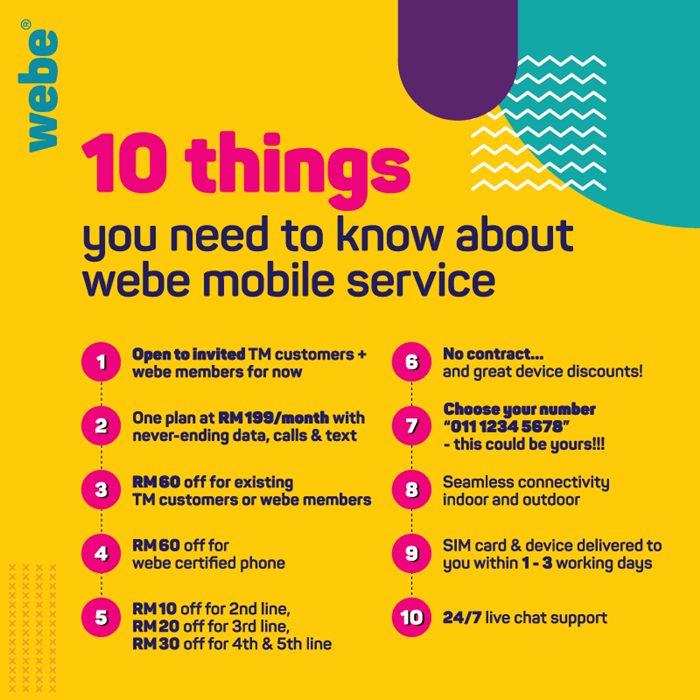 Do note that TM customers and webe members will soon also enjoy this too in the future, and there won't be any contracts either as the members will just need an invite. All the user need to do is click on the link in your invitation then a sign-up page will pop-up on your screen. After that, enter your details and choose ANY mobile number you desire (your phone number of your choice! better hurry!) and finally make your payment with your credit card and voila! Complete.
According to the chart in their website, the SIM pack will be delivered to you in 1-3 days, so you don't really need to get out of the house. For further enquiry, their customer service is available online 24/7 too. You may also visit their Facebook page if you have some questions to ask them, their response is efficiently quick.
[Source]