10 reasons to own a Huawei P40 Series smartphone now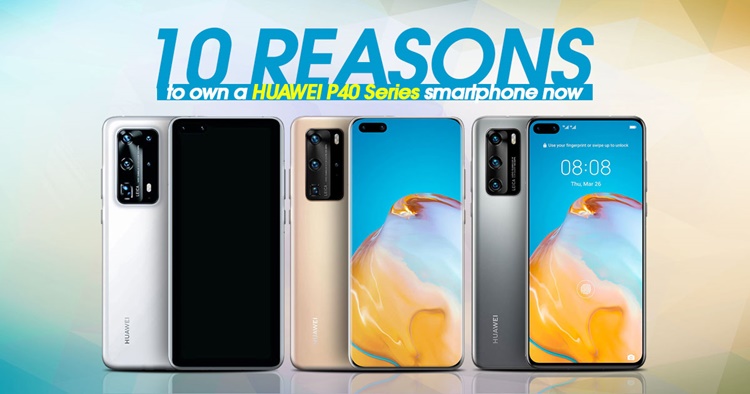 It's been 3 weeks and counting in this Movement Control Order, and we have been seeing a lot of creative entertainment stuff online. At the same time, we also saw the online launch of the Huawei P40 series in Malaysia which got many Huawei fans excited. As today will be the last day of the pre-order, this is your last chance to own the latest best camera-centric smartphone and pre-order benefits to date.
Currently, the Huawei P40 and P40 Pro are available in Blush Gold, Frost Silver and Deep Sea Blue. Priced at RM2799 and RM3899 respectively, each customer will get to enjoy freebies worth more than RM1300 such as a free pair of FreeBuds 3, 50GB cloud storage (12 months), a Wireless Car SuperCharge (P40 Pro), a Wireless Charging Case (P40), 1-year extended warranty, 1-month screen protection, and a 3-month free subscription of Huawei Video app. Without further ado, here are 10 reasons to own a HUAWEI P40 Series smartphone now.
#1 The best phone for photography right now
To recap, the Huawei P40 series packs a 50MP Ultra Vision camera and the rest are slightly different for each model. For the P40, the ultrawide lens is 16MP and the telephoto lens has a 3x Optical Zoom. As for the pro variant, the ultrawide lens is 40MP and its telephoto lens can go up to 5x Optical Zoom and 50x Digital Zoom.
With a powerful ultra vision Leica camera, alongside their latest AI AWB and XD Fusion Engine, the P40 series can offer you a 24-hour amazing colour and clarity even for low-light situations and long-exposure shots. So even if you're stuck at home, you can still take your top portrait shots in any lighting situations with true-to-life details and upload them to your social media.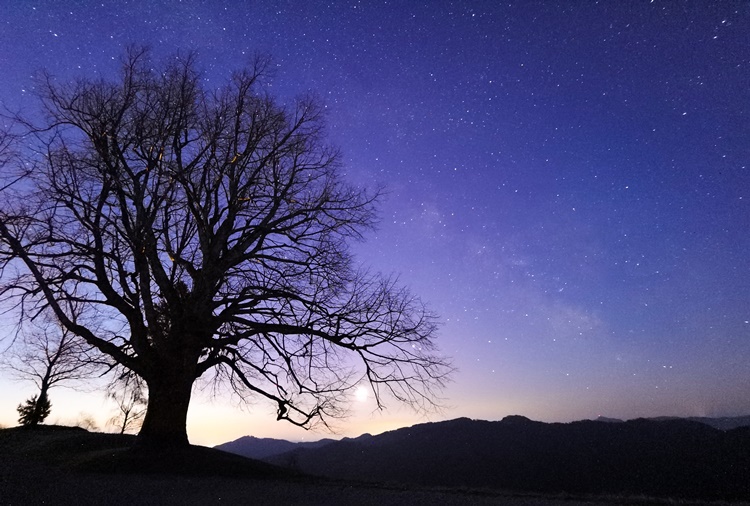 Low-light shot!
#2 Studio-like Portrait shots
Speaking of portrait shots, Huawei have integrated two modes for it - Backlit Portraits and Night Portraits. With the combination of its hardware and AI algorithms supporting the front and rear cameras, you can definitely stay on top of your game.
Using Backlit Portraits, the P40 series phone can optimise backlit scenarios, providing accurate object segmentation and enhance brightness on the faces of subjects. As for Night Portraits, it's pretty self-explanatory as the improved AI portrait algorithms can also increase the brightness of the subject's face at night. Just take a look at these photo samples below!
Backlit portraits
Night Portrait
#3 The Golden Snap
What is the "Golden Snap", you ask? From the videos, there are some new AI features integrated into the phone. The first one is AI Best Moment which can detect the best emotion and movement shot, then recommending it to you after the photo shoot. But what's even more impressive are the AI Remove Passerby and AI Remove Reflection. These two new features can remove some people in the background and also some reflections that you don't want in your photo.
AI Remove Passerby
AI Remove Reflection
#4 A Powerful Zoom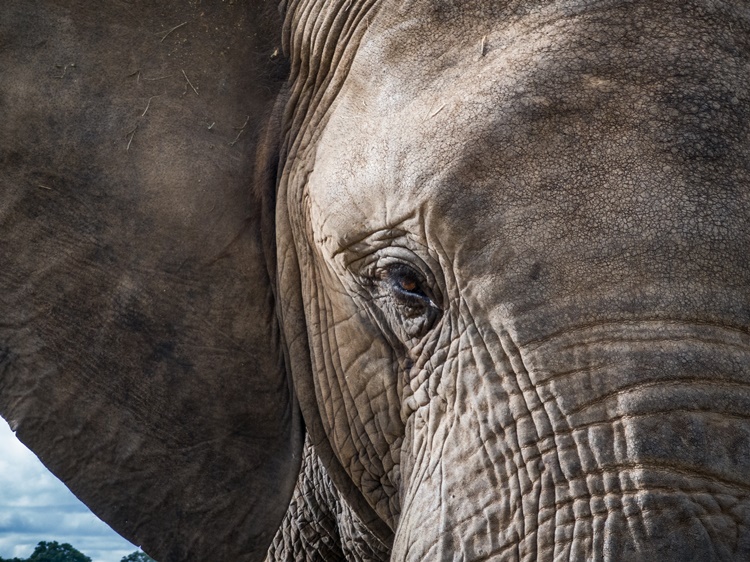 5x Optical Zoom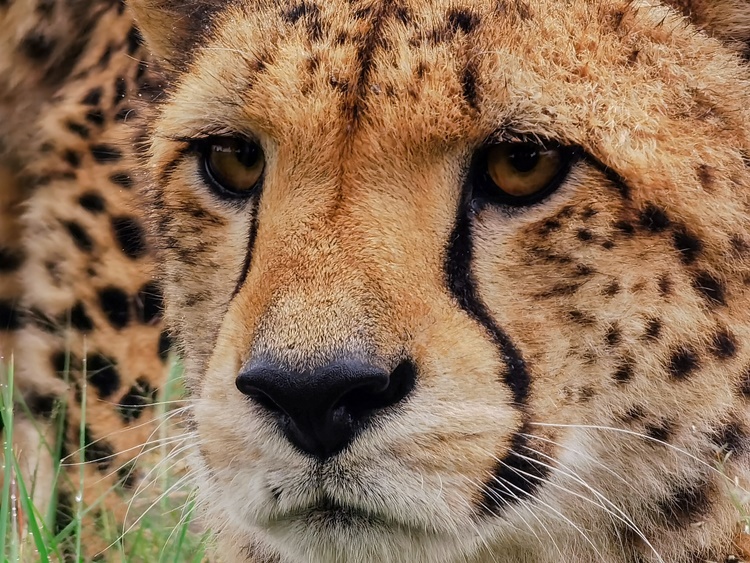 10x digital zoom
Huawei is also responsible for introducing the zoom-in photography genre. Compared with its predecessor, the P40 series telephoto lens has been improved with better stability and less background noise. Not only that, but a new Audio Zoom is also featured on the P40 Pro where the sound is amplified as the user zooms in on a subject. That's pretty cool.
#5 4K High-Definition Selfie Video
Yup, you read that right. It's not just the rear camera that can take a 4K HD video but the front camera too. This makes vlogging quality much better now and even allows you to do live streaming like Facebook Live or have fun on TikTok on-the-spot. The Auto Beauty Face feature is also applied!
#6 It is 5G-ready
Granted, 5G connectivity is not ready for the public yet in Malaysia, but when it does - the Internet speed is going to be awesome. The P40 series is equipped with a Kirin 990 5G chipset so if you have it in your hands, you're a step ahead of everyone else in the upcoming 5G era for having the best connectivity smartphone!
#7
HUAWEI MeeTime
As everyone is encouraged to practice social-distancing in this period, Huawei have came up with a new video-calling feature called MeeTime just in time. Like most video call apps, MeeTime allows you to connect with your friends and family during MCO. In addition to that, you can even share your screen and make annotations or notes on them while on video-calling. That sounds pretty handy!
#8 Get productive with Huawei Share
Huawei Share is back again and to refresh your memory, this feature allows you to connect seamlessly enabling high-speed file transfer between your Huawei P40 series smartphone and other Huawei devices like the latest MatePad Pro. With Huawei devices around you, you can stay organized and #WorkFromHome easily by using Multi-screen Collaboration, answer video or voice calls hands-free directly through the PC, and open files and hyperlinks on the smartphone vice versa.
By the way, a quick summary of the MatePad Pro. It is currently priced at RM2399 (WiFi edition) in Midnight Grey and Pearl White. Packing 8GB of RAM and 256GB ROM, customers who pre-order this will get a free keyboard, M-Pen stylus, and a 3-month free subscription of Huawei Video.
#9 The Huawei AppGallery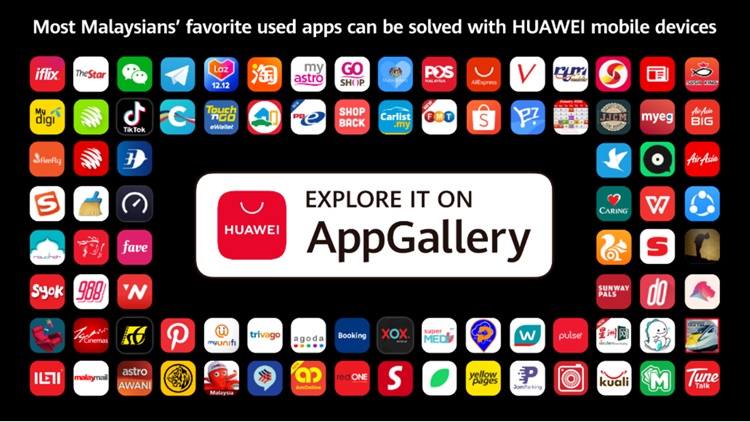 The Huawei AppGallery this time is improved and contains more apps than before. Frequently used apps by Malaysians such as Facebook, WhatsApp, WeChat, Netflix, Instagram, AirAsia, Tik Tok, Lazada, McDonald's and more have been added to the AppGallery library so that's great. To add on, P40 series and MatePad Pro user will be able to redeem rewards worth up to RM2381 at the Huawei Member Centre. Rewards include a free 50GB Huawei Cloud storage for 3 months and you can also save storage by accessing certain apps with Quick apps without downloading it on AppGallery! There's more security, more storage, and more rewards that will be announced in the future (more info here).
By the way, you can also utilize the AppGallery to install fitness apps for your home workouts in this period. If you have the Watch GT 2e, you can pair it up with the P40 series and stay updated on your health status. Around 100 workout modes and upgraded health-tracking features, the watch can last two weeks of battery life. Priced at RM599, pre-ordering it now will grant you a free strap worth RM68!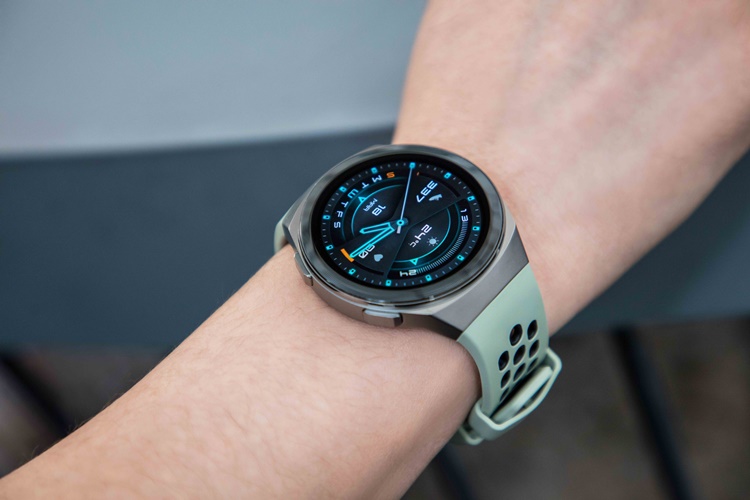 The Watch GT 2e in Mint Green
#10 Huawei Video player
Another alternative for video streaming
We have been mentioning about Huawei Video for a couple of times already in this article, but what is it exactly? Well, it's the official video player for Huawei phones and the app supports online video streaming services! From various movies and TV series to documentaries, Huawei Malaysia is offering 3-month free premium access to all P40 series and MatePad Pro users. To add on, all existing Huawei users in Malaysia can also enjoy 1-month free premium access during this period.
Bonus: Huawei Care 2020 - Always Here For You
The Huawei Care 2020 package is an after-sales service for your Huawei devices and it's a great addition for every Huawei user. It offers 3 different services which are a speedy one-hour repair service, a one-time screen replacement, one-year extended warranty, and a monthly HUAWEI Service Day programme.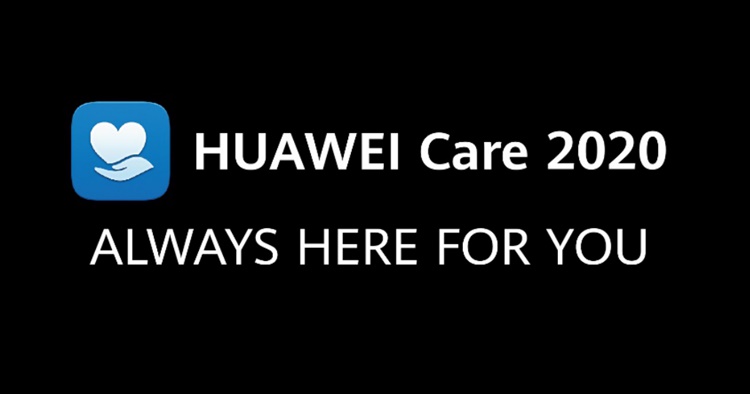 Finally, there is also an O2O (online to offline) service. It is an AI-powered, location-based, online and offline pick-up and delivery service, allowing customers to make purchases or get their devices repaired or serviced, without leaving their homes!
That wraps up the 10 reasons to own a HUAWEI P40 Series smartphone now. Asides from the phone, the MatePad Pro and Watch GT 2e pre-order will also end today at 11.59PM. You can make your pre-order purchases through the official Huawei online store, Lazada, Senheng, senQ, and Celcom so better hurry up while stocks last! Deliveries will start from 11 April 2020 onwards.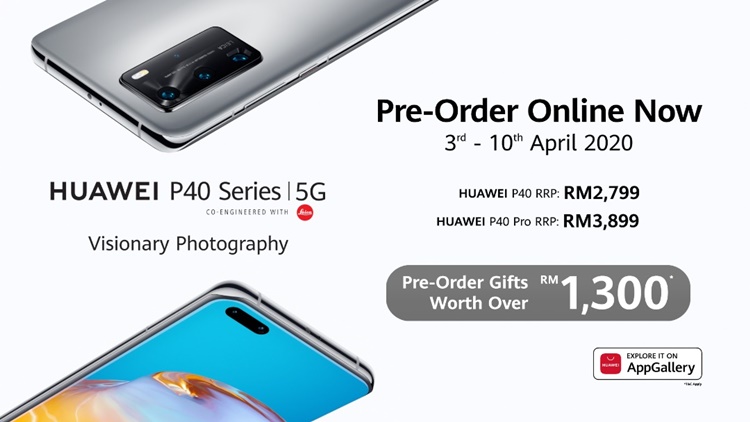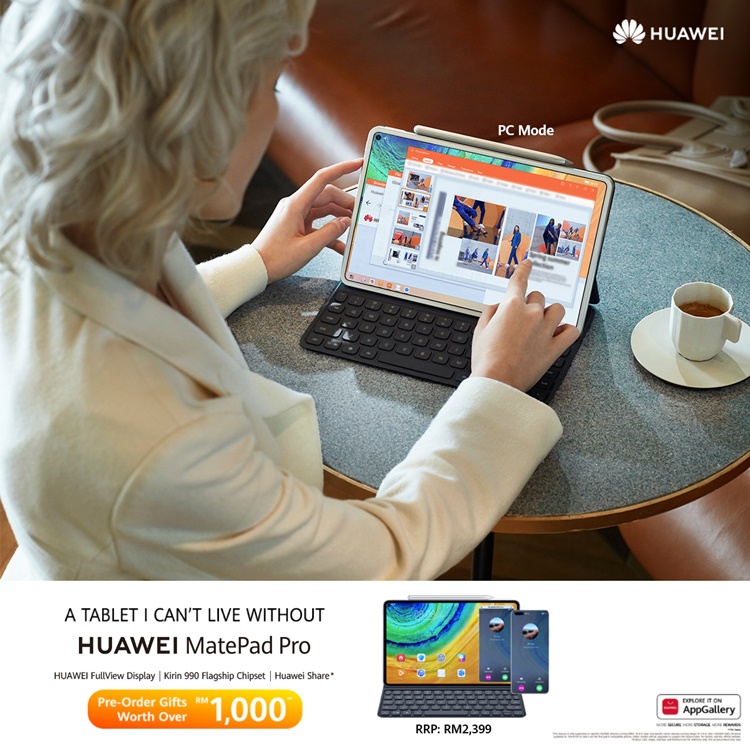 Stay tuned for more local tech deals at TechNave.com.
Huawei P40 Pro Specs & Price >