12GB Redmi K40 Gaming is bestselling variant, Redmi K50 series could have improved display and fast-charging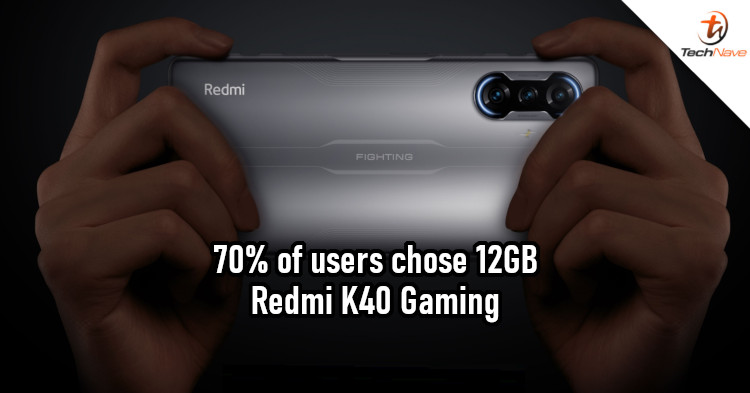 When brands market certain features, sometimes it's a hit and sometimes it isn't. In that regard, Xiaomi did well in convincing people about certain features of the Redmi K40 Gaming. So much so that a particular variant surprisingly sold better than the rest.
How much RAM does a phone need? Well, it really depends. But generally, 8GB is more than enough for most people. If you're interested in that topic, you can check out our article about it here. But anyway, Redmi boss Lu Weibing has revealed that over 70% of sold Redmi K40 Gaming devices were of the 12GB RAM variant. This means that a large majority of those who bought the phone feel that 12GB of RAM is important.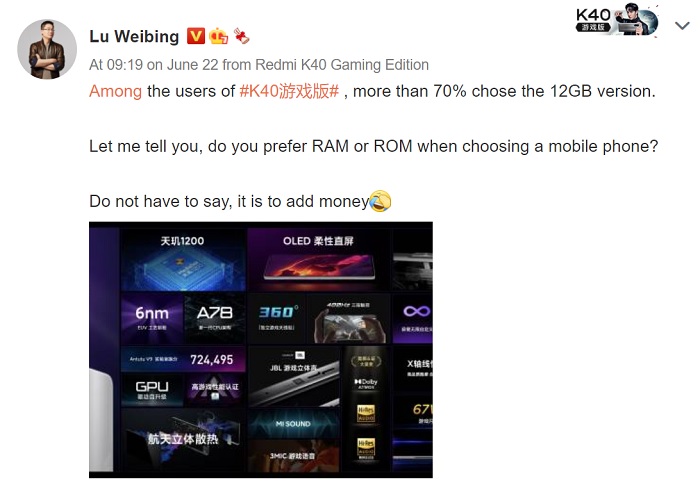 I prefer having more money too! (lol)
In related news, Lu Weibing has also started to ask Xiaomi users what they'd like to see in the Redmi K50 series. This means that the company could already be far into the development of the product, but is at a stage where changes are still possible. However, a well-known leaker revealed that we might see the new series sooner than later. We can also expect to see improvements to the display, video recording capability, and battery charging speed.
It's still early days and there's no solid info of the Redmi K50 series yet, but it looks like we could see the launch within 2021. With that said, what are you hoping to see improved in the new models? Let us know in the comments, and stay tuned to TechNave for more updates on it.
Xiaomi Redmi K40 Gaming Specs & Price >