1984's original director, Ridley Scott wasn't too impressed with Fortnite's Parody Apple Ad message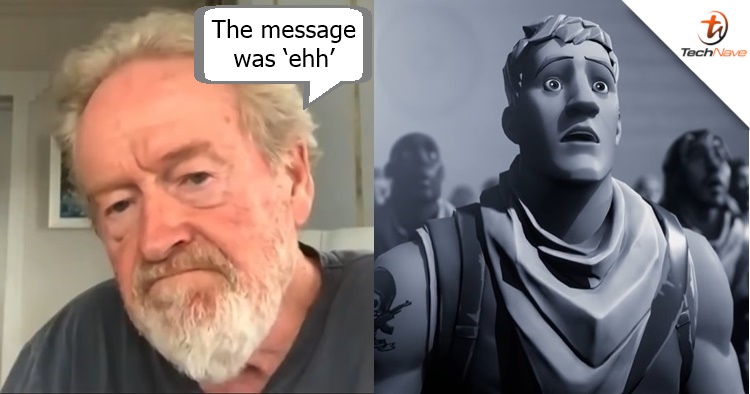 If you're a Fortnite player, you would have noticed about Epic Games parody video called Nineteen Eighty-Fortnite. It's based on an old commercial which was directed by Ridley Scott for Apple and he wasn't that impressed with the end result.
Just so you know, Ridley Scott is a veteran filmmaker who has brought you the Alien franchise, Gladiator, Blade Runner and many more. When interviewed by IGN about Epic Games' take on his Apple 1984 commercial, he actually thought the graphics were solid and the idea was a good one too. However, he also thought they could have done so much more. Below is the transcript:
"I sure have and I wrote to them because on the one hand I can be fully complimented by the fact they copied [my commercial] shot for shot," Scott says. "But pity the message is so ordinary when they could have been talking about democracy or more powerful things… And they didn't use it.. I think the animation was terrific, the idea was terrific, the message was 'ehh', "
For reference, the original 1984 commercial was based on a novel called Nineteen Eighty-Four written by George Orwell. In that video, the message was about Apple rebelling against IBM (supposedly) for the company's "dictatorship" on the computer business. So with Epic Games version, they are hitting back at Apple for monopolizing the App Store alongside a #FreeFortnite hashtag awareness. You can read about the dispute here.
What do you think about the issue between Epic Games and Apple (and Google)? Whose side are you on? Personally, I don't really care because I don't play Fortnite. Let us know in the comments below and stay tuned for more trending tech news at TechNave.com.