Photo courtesy of Android Authority
The 3D ToF sensor was something that can only be seen on Samsung's highest flagship offerings like the Galaxy S10 5G and Galaxy S20 Ultra. However, the company has later decided to replace it with a Laser AF system for the Galaxy Note 20 Ultra. Since then, the 3D ToF sensor can no longer be found on the latest Samsung devices. Today, it is reported that we will not be getting the sensor with the upcoming Galaxy S22 series as well.
According to Korean media ET News, Samsung will continue to use the Laser AF system from the Galaxy S21 Ultra for next year's flagships. It is worth mentioning that the company has thought of bringing it back as the latest iPhone 12 Pro and iPhone 12 Pro Max both include a ToF sensor. However, it was found out that taking away the 3D ToF sensor didn't have a negative impact on user experience. Therefore, the tech giant chose to stick with a simpler camera setup.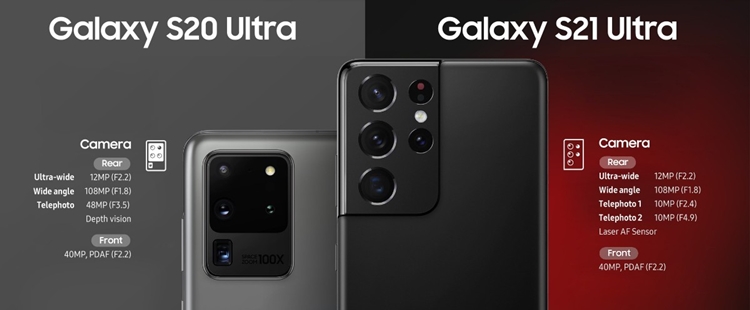 To clarify, the ToF sensor is like a 3D camera that measures the distance to objects by creating a depth map. Meanwhile, Laser AF uses a small laser emitter that beams out a short laser burst which is reflected off whatever you've been pointing your camera at. If users can't even notice the huge difference when using the device, we guess that there is no harm by sticking to the conventional one, not to say it might also help to reduce the price of the smartphone!
Let us know what you think about this news on our Facebook page. Stay tuned to TechNave.com for more smartphone reports.