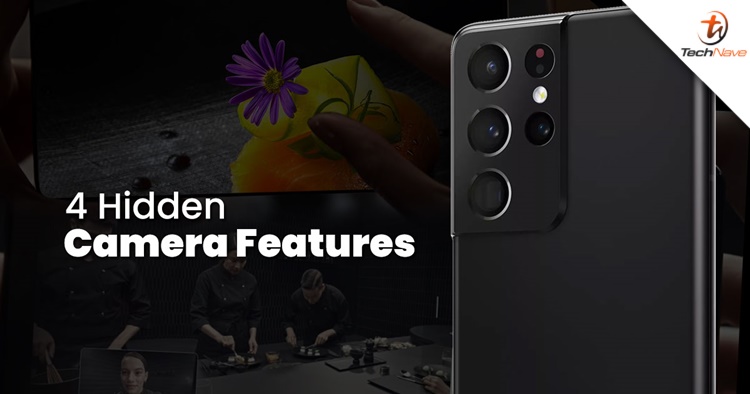 Whenever there is a new gadget launch, it's the company's job to highlight some key features that set the phone apart from other competitors. However, due to time limitation - it's not possible to highlight all of them. It's only after a few days or weeks that people would start to discover some hidden features that weren't announced.
This is very much the case of the Samsung Galaxy S21 Ultra 5G. Although we previously wrote about its new camera features, we discovered four more hidden camera features later that Samsung never mentioned. If you're a serious videographer looking for some useful features that can aid your work, read on below!
Multi-camera standby - Director's View
Have you ever wanted to have different frame shots whenever you're behind the camera? Adjusting the zoom is one way to do it, but it would be nice if it could be done with the touch of a button. Well, the Galaxy S21 Ultra already has one all along right, under our noses. Here's how to do it.
First, you have to go into your camera UI and swipe left till you get the Director's View. Once you are in that mode, you will be presented with three different camera views to choose from - ranging from normal to close up. This works on both vertical and horizontal recording!
Vlogger View
While the concept of recording using both the front and back cameras at the same time is nothing new, it's still a nice feature to have, especially if you're a vlogger. To access that, you can go to the same Director's View UI and tap the button on the top-right. You should see three types of viewing options - Normal, Split View and PIP (Picture-in-Picture) View. Since it's found in the Director's View, that also means you can combine any Vlogger View and Multi-camera standby!
Hi-Res photo snap from 8K videos on the go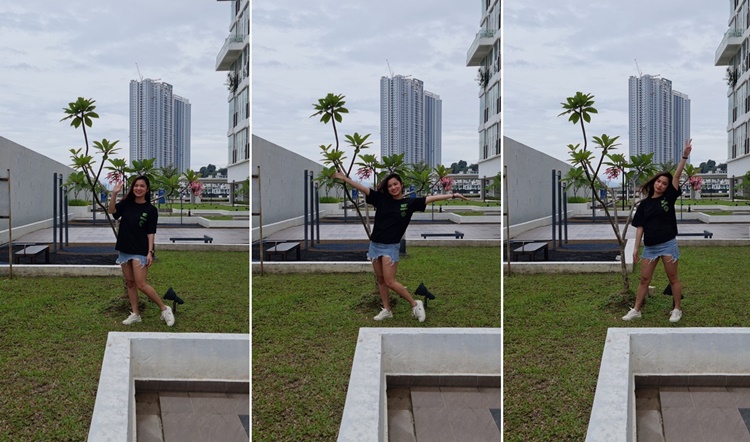 All the quick snapshots are taken while in 8K video recording mode
For videographers, there are times when they may have went, "If only I could take a photo of this now!". Well, Samsung also integrated that function. It's easy to use too. All you have to do is press the record button, then tap on the camera icon that appears on the left side, which allows you to take quick snapshots of the subject. It's even better if you capture it while using the 8K video recording mode!
4K 60fps recording in various modes
Last but not least, 4K video recording at 60FPS. Okay, that's quite normal on premium phones nowadays, so what's so special about this one? As it turns out, the Galaxy S21 Ultra can not only record [email protected] using the primary camera. You can also do so using its ultra-wide, telephoto, and front cameras. Enough said.
By the way, did you know that Samsung Malaysia is collaborating with a local director to shoot short film using the Galaxy S21 Ultra? You can learn more about how the he truly utilise the camera features and how to shoot a 'pause-proof' and 'zoom-proof' 8K video. Check it out below!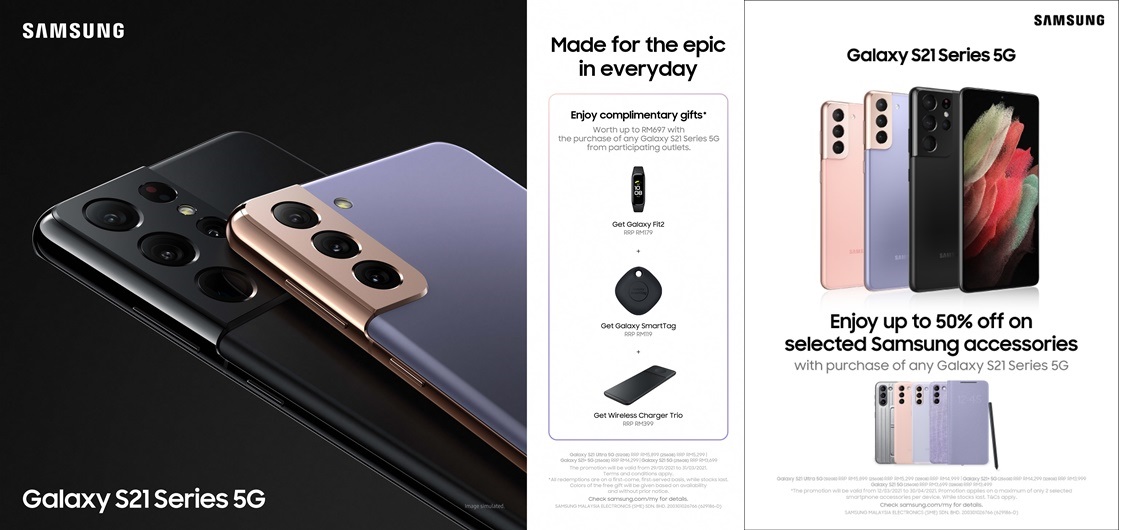 The Samsung Galaxy S21 series is priced from RM3499 to RM5899. Customers who buy any of the models would get a free Galaxy Fit2, SmartTag and Wireless Charger Trio worth a total of RM697 (until 31 March 2021, while stocks last). On top of that, you can buy selected Samsung accessories at a 50% discount (until 30 April 2021). As usual, terms and conditions apply.
To learn more about the Samsung Galaxy S21 Ultra, you can visit the company's official online store page right over here. Stay tuned for more tech review articles at TechNave.com.